HanbanHanban/Confucius Institute Headquarters

HanbanHanban/Confucius Institute Headquarters, as a public institution affiliated with the Chinese Ministry of Education, is committed to providing Chinese language and cultural teaching resources and services worldwide, it goes all out in meeting the demands of foreign Chinese learners and contributing to the development of multiculturalism and the building of a harmonious world.
The New Brunswick Department of Education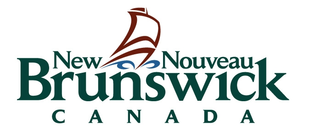 The New Brunswick Department of Education is dedicated to providing the best public education system possible, where all students have a chance to achieve their academic best and where parents are involved in their children's education.
Organization of the School System 
The Department of Education has responsibility for public education (kindergarten through Grade 12).
Since 1967, the provincial government has had sole responsibility for financing public schools and is committed to equal opportunity for all students. The Minister of Education prescribes curriculum and establishes educational goals and standards.
Serving Canada's only officially bilingual province, New Brunswick's education system offers students the opportunity to learn in both French and English through two parallel but separate education systems. Each linguistic sector of the Department of Education is responsible for its own curriculum and assessment.
The public education system has 14 school districts -- five French and nine English. District Education Councils (DECs), consisting of publicly and locally elected members, are responsible for establishing the direction and priorities for the school district and for making decisions as to how the districts and schools are operated.
Shandong Provincial Edcation Department

Atlantic Education International Incorporated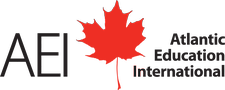 AEI Inc. is an  incorporated body in partnership with the New Brunswick Department of  Education. Since 1997, AEI Inc. has been working with the Concord  College of Sino-Canada (CCSC) and Department of Education, to implement  various educational initiatives. In addition to recruiting qualified  teachers for CCSC and ISSC, AEI Inc. supports student programs with CCSC,  including one-week Winter Camp and Enhanced full semester Program in New  Brunswick High Schools for Chinese students and Summer Camp program in  China for New Brunswick students. Over 1500 CCSC students have studied  in N.B. schools for week-long and semester-long programs, and over 150 N.B. students and teachers have traveled to China.
Qufu Normal University

Qufu Normal University is one of the key university in Shandong Province. It is located in Qufu, the hometown of Confucius----the great philosopher, educator and the creator of Confucianism. It has its new campus in the beautiful coastal city----Rizhao. In more than 52 years after its foundation, the university has been taking Confuciuus' words as its instructional standard: " To retain curiosity in learning, to teach and never become weary".
The instructional standard also aims for a very healthy mood: diligence, simplicity, unity and personal initiative. It has trained and provided more than 140 thousand qualified graduates to society and it has been making a great contribution to the country's economic construction.
The university has one post-doctoral research station, six doctoral degree programs, 77 master degree programs of which seven are regarded as primary disciplines. It has 61 four year specialties which cover ten branches of learning including liberal arts, science, industry, law, and etc.. The university has one independent college (Xing Tan Independent College), 29 schools and departments, 28 research institutes, 14 provincial key programs, three provincial key laboratories and one social science research base. National Physical Educational Social Science Key Research Base, Ministry of Education Basic Education Curriculum Research Center in Qufu Normal University, Shandong Laser Polarization Engineering and Technology Center, Shandong Confucius Research Base and Shandong Physical Educational Social Science Research Base are also set in the university.
The university invited Dr. Ding Zhaozhong, Nobel prize winner and a world famous physicist as its honorary president. It also invited two academicians and two professors form different universities. There are 2262 faculty and staff. The faculty numbers 1393 of whom 219 are professors and 267 are associate professors. Seven young experts were respectively awarded national and provincial recognition for their exceptional contributions. There are 11 faculty who were honored as Shandong outstanding professionals in their fields. 40 faculty are candidates for the academic backbone of Shandong institutes of high learning, and 24 faculty shared the nation subsidy. The university now has 2037 master's candidates and doctoral candidates, 24983 four-year and two-year students and 15207 continuing education students.
The university covers an area of more than 2650 mu (about 166 hectares). Its building area occupies over one million square meters. The teaching and research assets are valued at 157 million yuan. The library houses 2.94 million books and 390 thousand electronic books. Four academic magazines are published by the university: Qilu Publication, Qufu Normal University Journal, High School Math, and Modern Chinese. The university is one of the first 200 universities announced Ministry of Education which have the right to accept foreign students. It has established a friendly relationship with 26 universities from abroad.