On January 7th and 8th 2018, CINB held the 4th Chinese teaching forum in the capital city of New Brunswick, Fredericton. 
Lasting for two days, this forum is hosted by Teng Jing, the superintendent of CINB. Some other experts are invited to attend this forum, including the Chinese director of Carleton University Professor Xiang Ping, the secretary-general of Canadian Chess Federation, the executive of World Chess Federation and the vice director of Chess Promotion Federation Jiang Wei, the musical aesthetics postgraduate of Nanjing Art College Liu Xuan. Besides, all the Chinese teachers attended the forum. 
In the morning of January 7th, Mr. Jiang and Ms. Liu shared their opinions about the possibility of introducing Chinese chess and Chinese folk dance to Chinese class respectively. The Chinese teaching expert of Hanban professor Xiang Ping gave a Chinese teaching lecture on "how to have a good Chinese class and how to become a good Chinese teacher". The valuable experience from the three experts and scholars answered the Chinese teachers' confusions and questions, which offered new perspectives for the future Chinese teaching of CINB.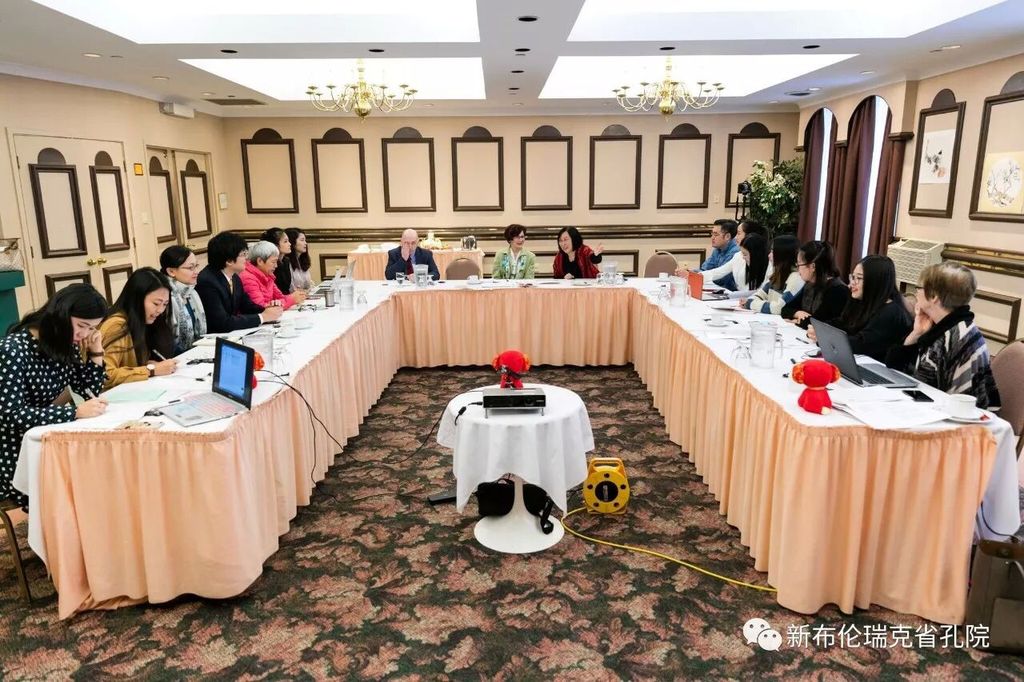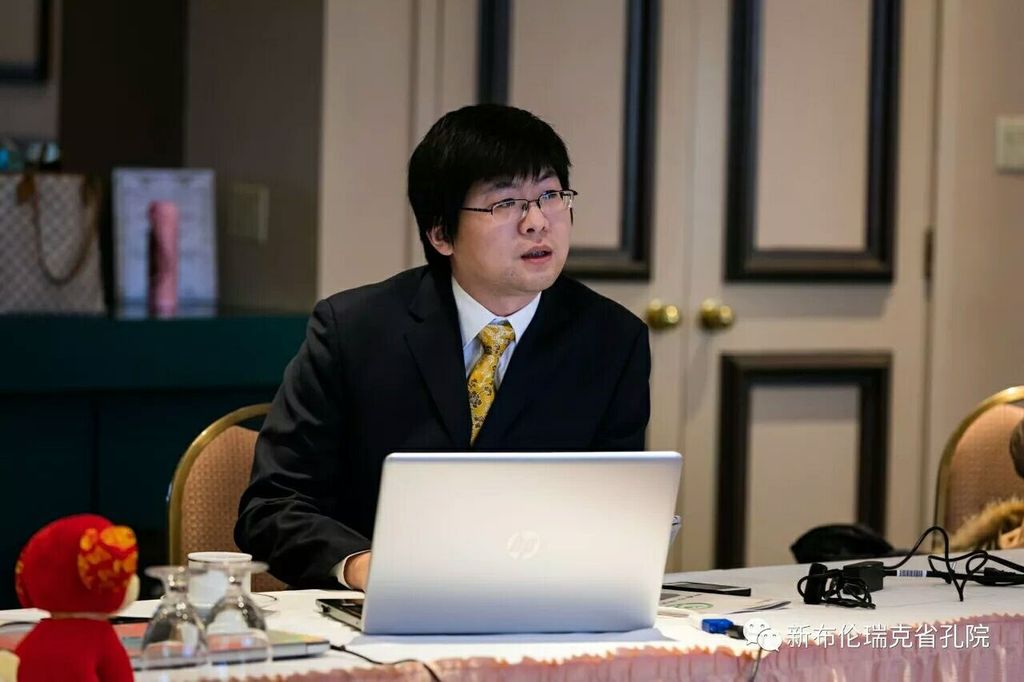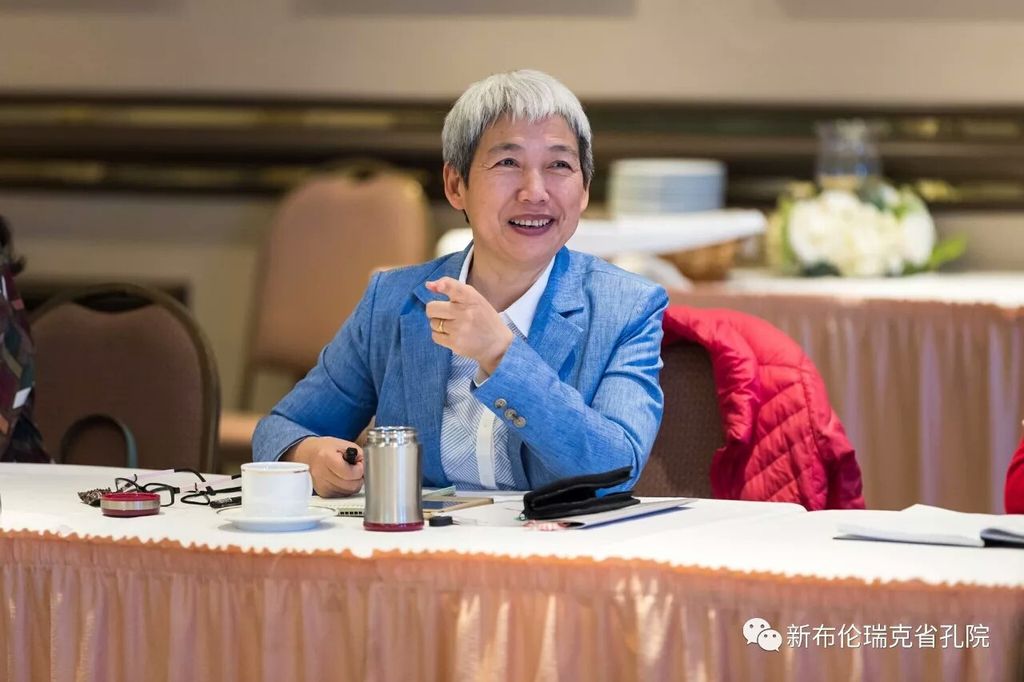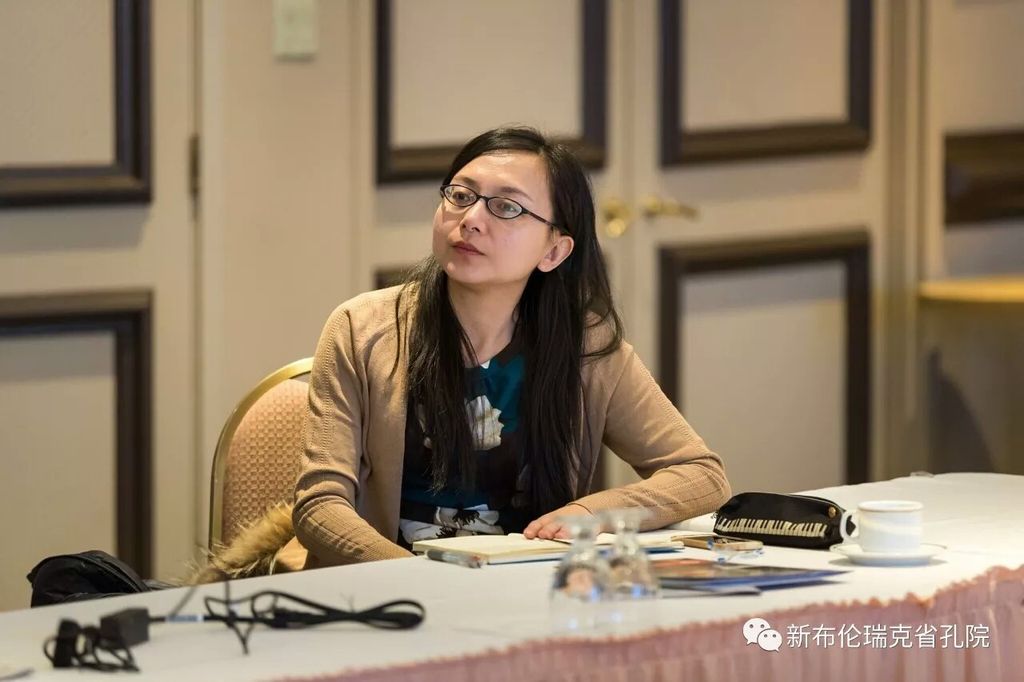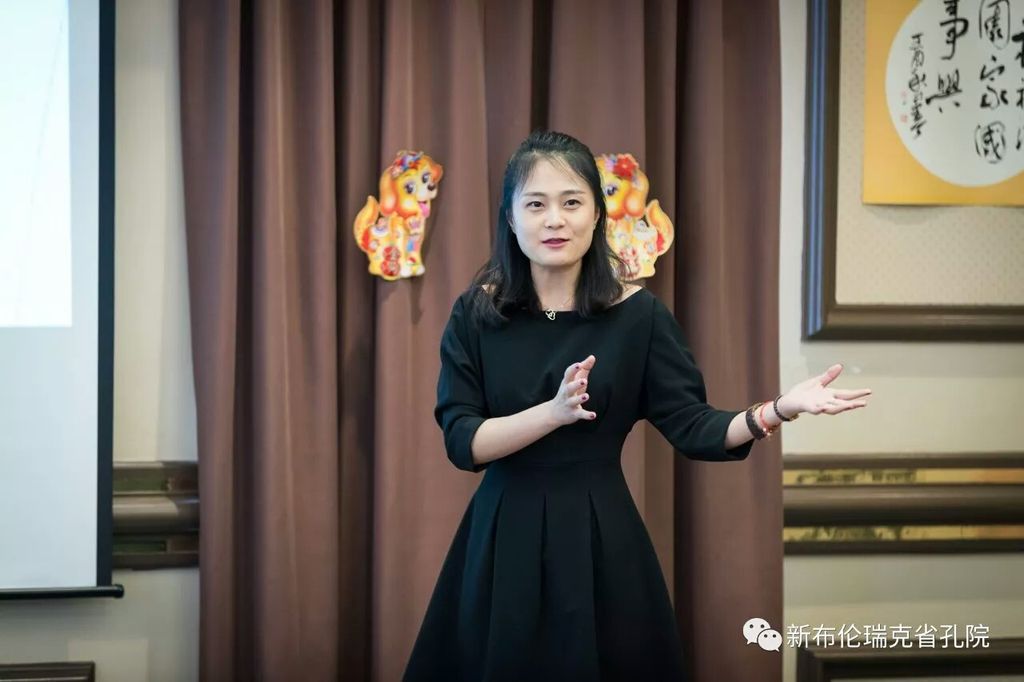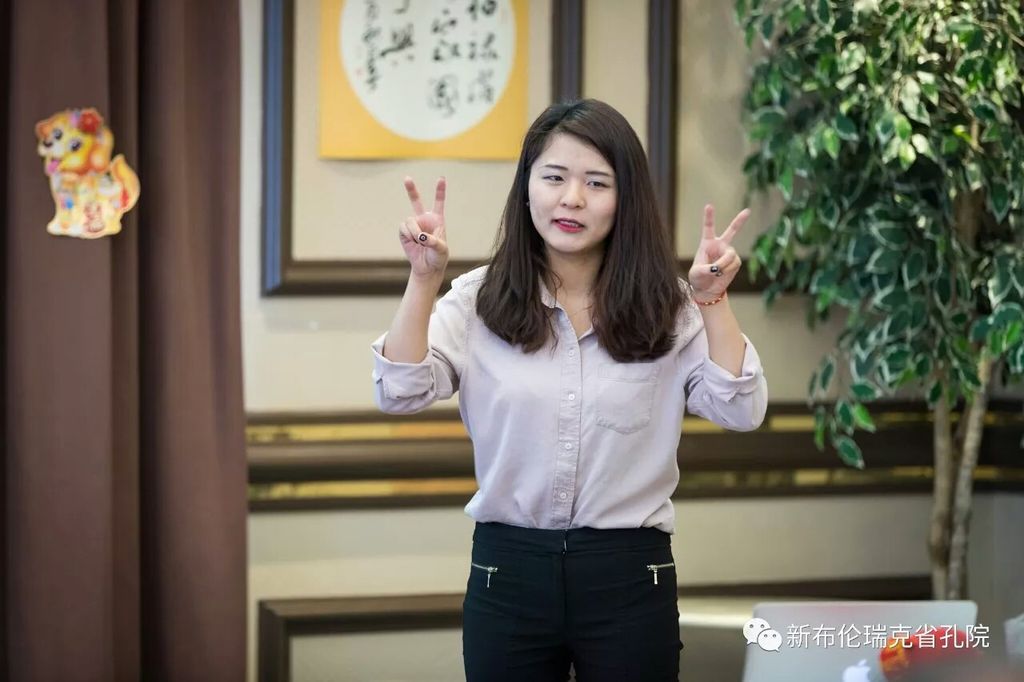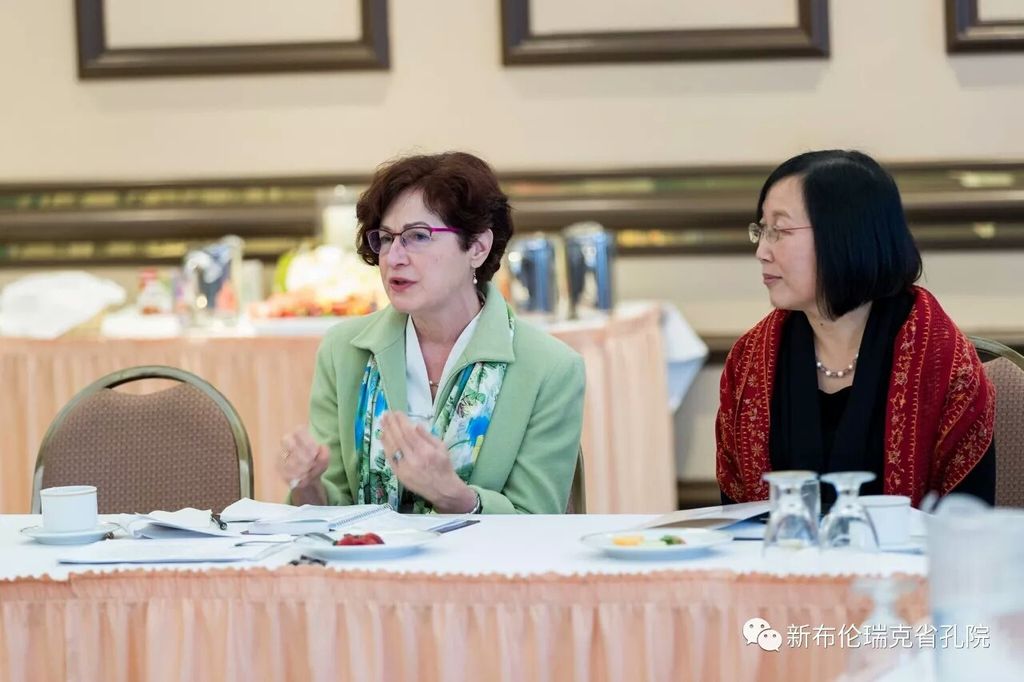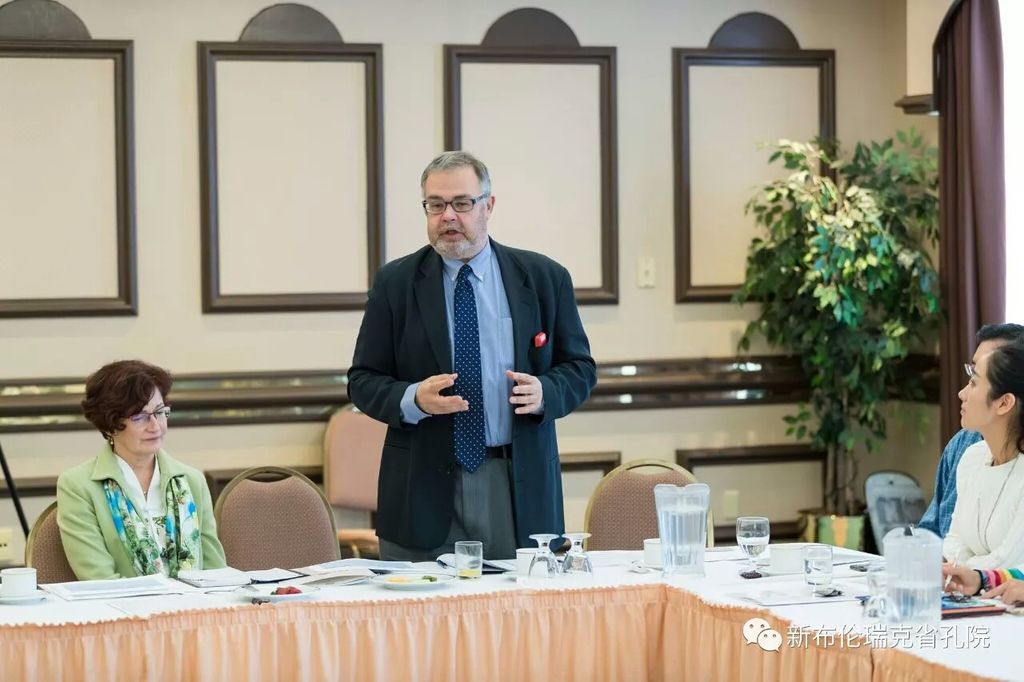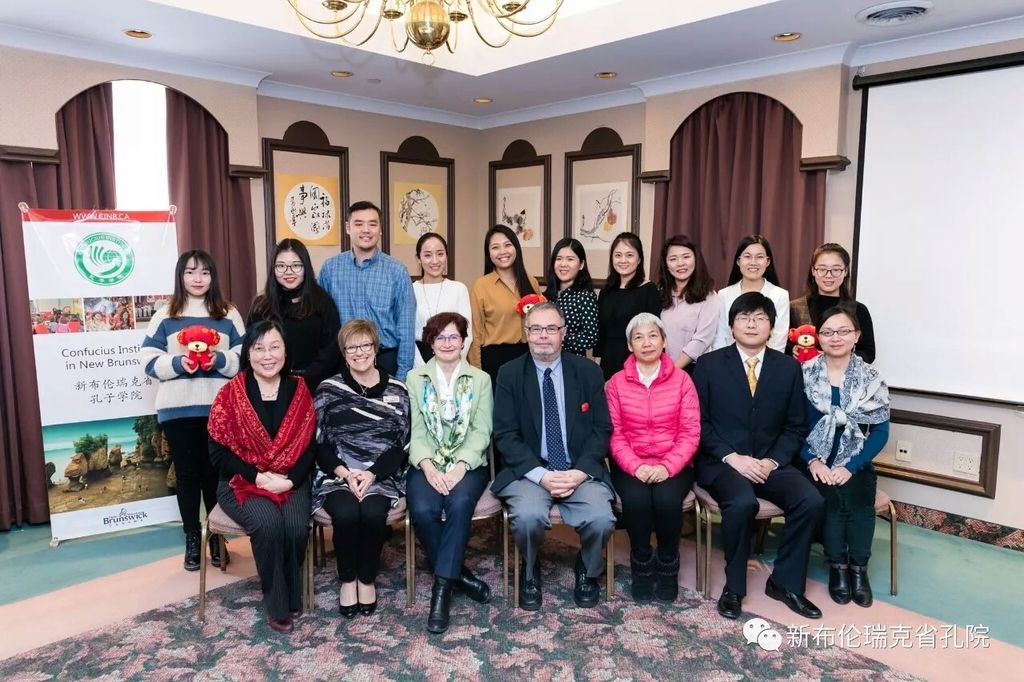 On January 8th, the vice minister's assistant of New Brunswick Education Department Chris Treadwell, the executive director of CINB Dawn Weatherbie, the vice minister of northern Education Department Dean Mutch attended the forum. In the beginning, ten Chinese teachers displayed the teaching achievements in the past year in various ways and also mentioned their confusions and difficulties. After listening to the teachers' sharing, tears trickled down Ms. Dawn Weatherbie's cheeks. She said the sharing is rewarding for everyone present and she felt every teacher's dedication and their love for Chinese teaching. She appreciated that CINB's work is excellent both in quality and in quantity and it needs more support in a targeted way. Mr. Dean Mutch committed himself to pushing forward the Chinese teaching in northern areas. Mr. Chris Treadwell reviewed the 12th Global Conference for Confucius Institute in Xi'an and again appreciated CINB's irreplaceable function and value in cultivating students with global visions in the whole province as well as expressed his gratitude for everyone's sacrifice. In the end, Teng Jing concluded and expressed wishes for the future. She indicated that CINB will work together with other Confucius Institutes to achieve resource sharing and try hard to promote Chinese teaching in New Brunswick to a higher level. 
新布伦瑞克省孔子学院举办汉语教学工作研讨会
      2018年1月7日-8日,新布伦瑞克省孔子学院(CINB)在省会弗雷德里克顿市(Fredericton)举行了第四届汉语教学工作研讨会。
      此次会议持续两天,由新省孔院教学总督导滕菁女士主持召开,卡尔顿大学孔子学院中方院长向平教授,魁北克孔院加拿大象棋联合会秘书长、世界联合会执委和推广委员会副主任姜伟先生,南京艺术学院音乐美学专业硕士刘璇女士受邀参加,全体汉语教师列席会议。
      1月7日上午,姜伟先生与刘璇女士分享了中国象棋和中国民族歌舞引入汉语课堂的可行性。国家汉办教学专家向平教授做了《如何上好一堂汉语课,如何成为一位好老师》的教学培训。三位专家学者的宝贵经验,解大家之所困,予大家之所需,为新省孔院未来的教学工作,开拓了新思路。
      1月8日,新布伦瑞克省教育部副部长助理Chris Treadwell,CINB执行理事Dawn Weatherbie,北部学区教育局副局长Dean Mutch,前来参加会议。
      首先,十位汉语教师以丰富多彩的形式展示了一年来的教学工作成果,同时也提出了工作中遇到的困惑。Miss Dawn Weatherbie听取了各位教师的工作汇报, 情之所起潸然泪下,表示:汉语教师的汇报让所有人受益匪浅,自己也切身体会到了每位教师的付出和学生对汉语课程的热爱,孔院的工作不仅有质而且有量,今后要更有针对性地加大支持力度。Mr.Dean Mutch坚定地承诺会推进北部学区的汉语教学。Mr. Chris Treadwell回顾了西安第12届孔院大会的盛况,再次充分肯定了CINB在全省培养国际视野的学生中起到的无以伦比的作用与价值,并对大家的辛勤工作表示感谢。滕菁院长最后总结发言,寄语未来,将联合更多的兄弟孔院,实现资源共享,努力使我省汉语教学工作更上一层楼。
(新布伦瑞克省孔子学院供稿)