When it is one week away from Chinese New Year's Eve, the lively Chinese New Year atmosphere spread across the ocean from China to the gym of Riverview Middle School.
On the morning of February 12, 2018, as soon as students who got off the school bus went into school, they were greeted with New Year decorations full of Chinese style. Red lanterns were hanging high in the gym. The good luck character, red couplets and lanterns which made by students are attached to the walls and windows. When the bell rang at 8:30, Chinese New Year's happy music sounded as well. Riverview Middle School experience of the Chinese year also officially started.
In order to let the students fully experience the Spring Festival activities, we set up six different activity areas in the gym. They are the Chinese Zodiac big wheel, making dumplings, Chinese calligraphy , guess the lantern riddles, eating dumplings and photo area with Chinese "fuwa" baby. The students made their first dumplings in their life. They can also taste dumplings which were wrapped in their own hands. Under the guidance of Chinese teacher of CINB, they all wrote the blessings of Spring Festival with Chinese paint brush. When the students saw the big-bodied Fuwa pictures drawn by grade 6s, they tried their best to line up to take photos. The homeroom teachers in each class are also involved. They made dumplings and guess lantern riddles along with their students. When the 25-minute experience time ends, the students of this class leave reluctantly. At the same time, we will welcome the next class and take them to experience those Chinese New Year folk customs.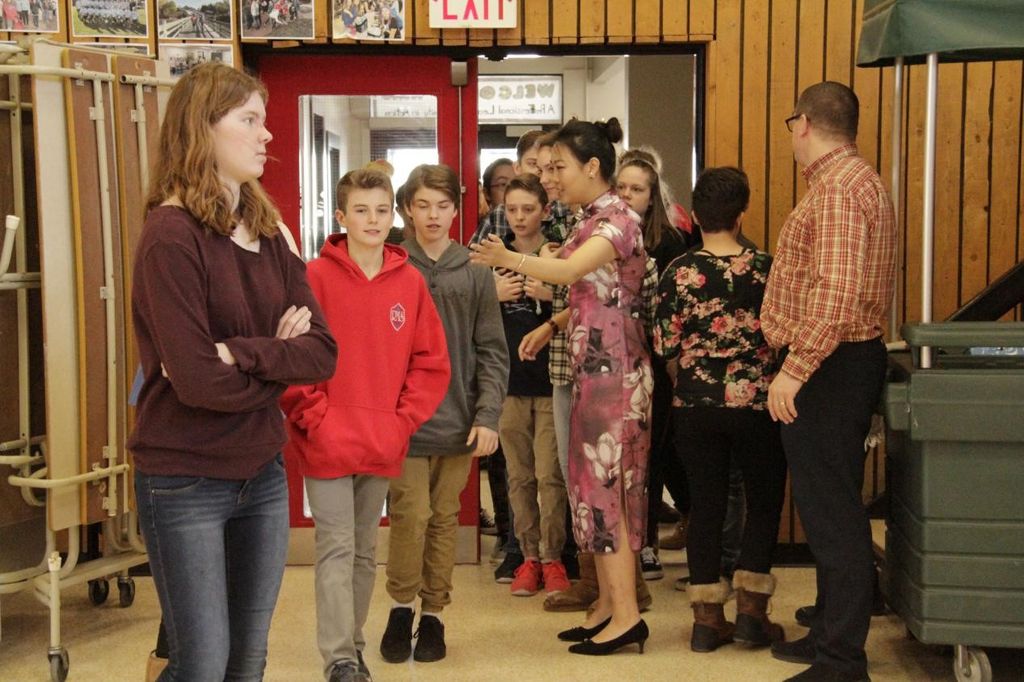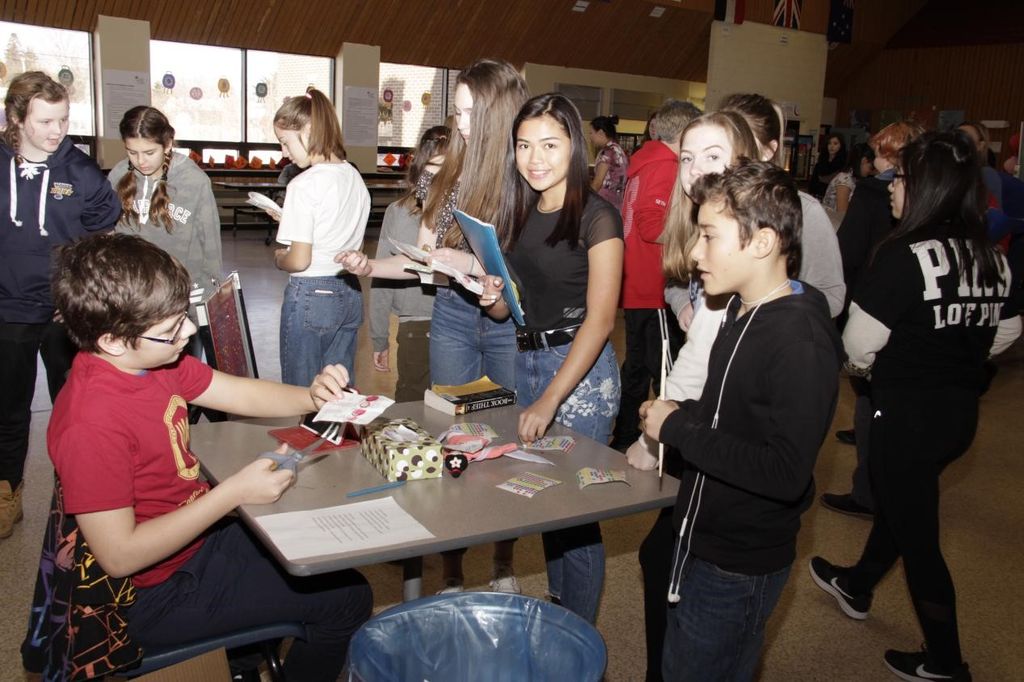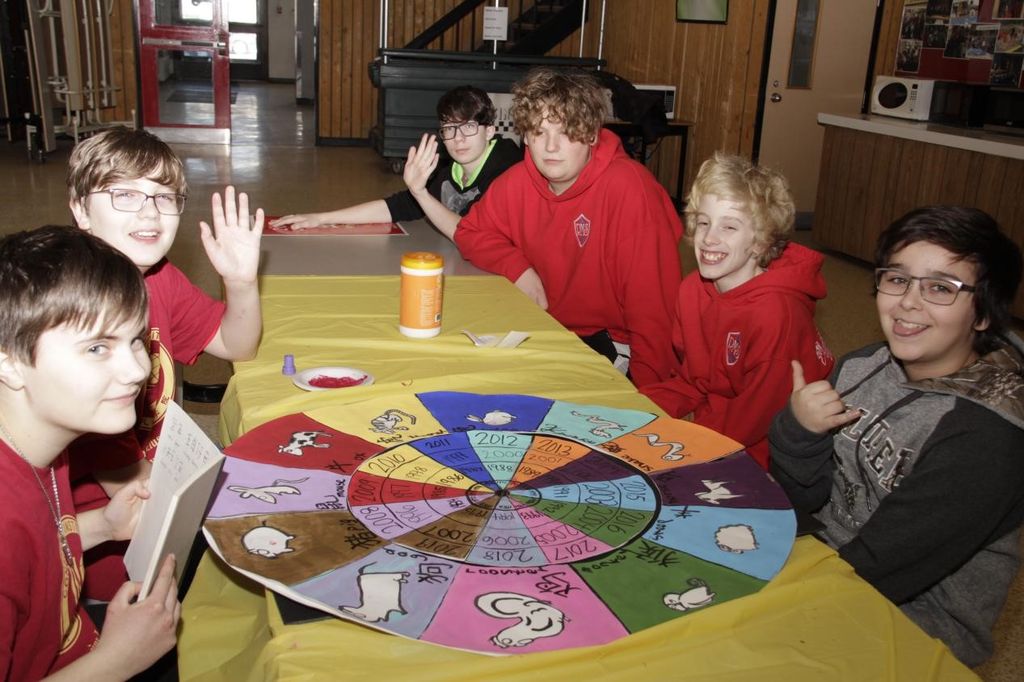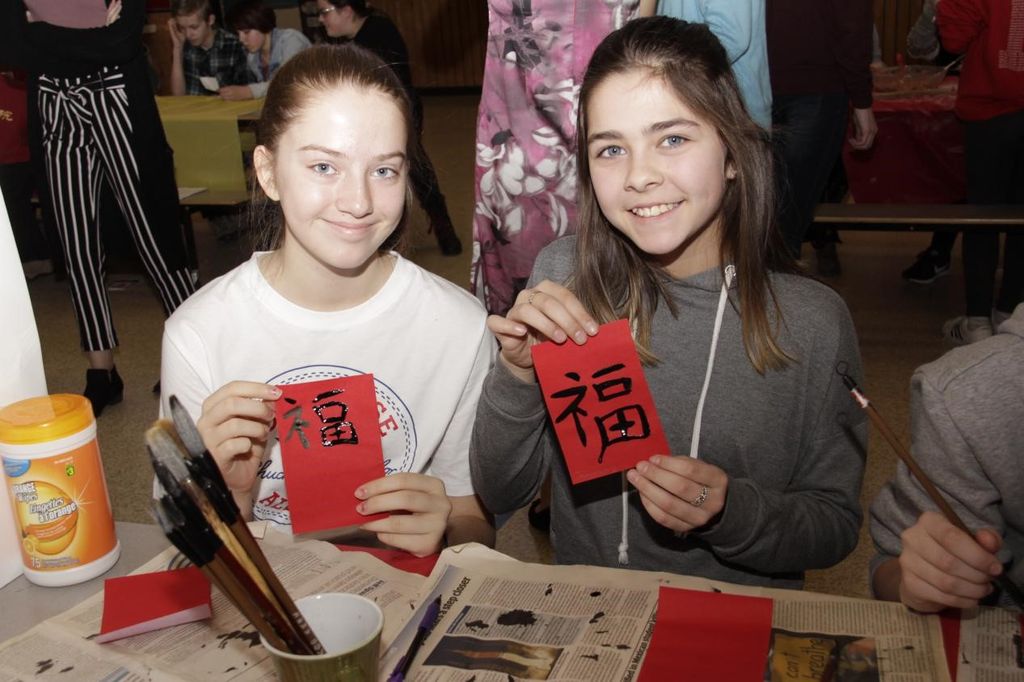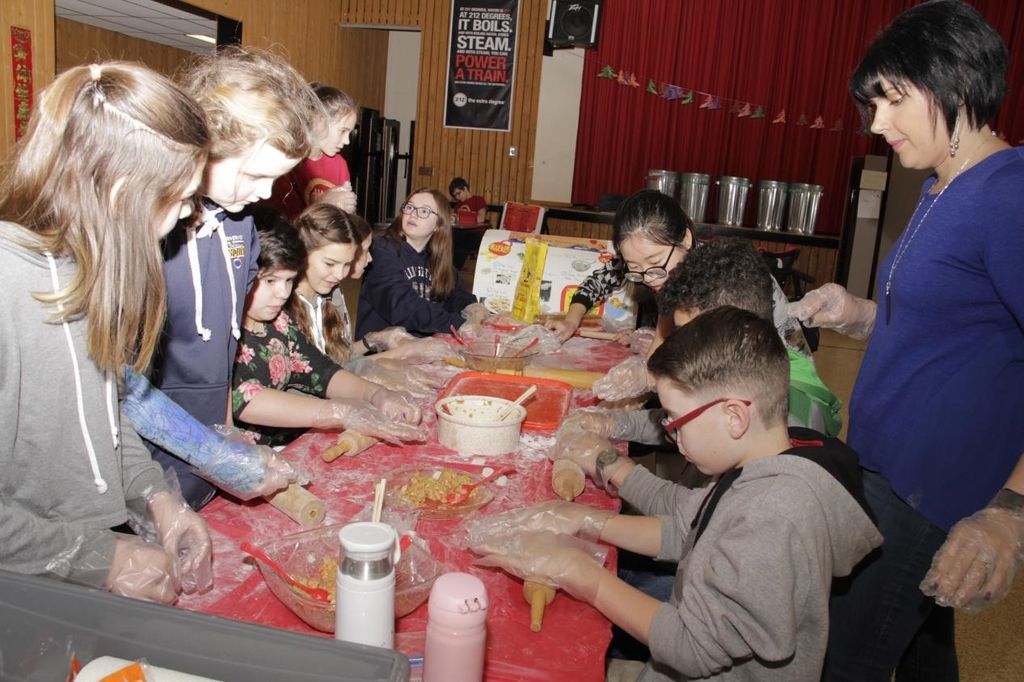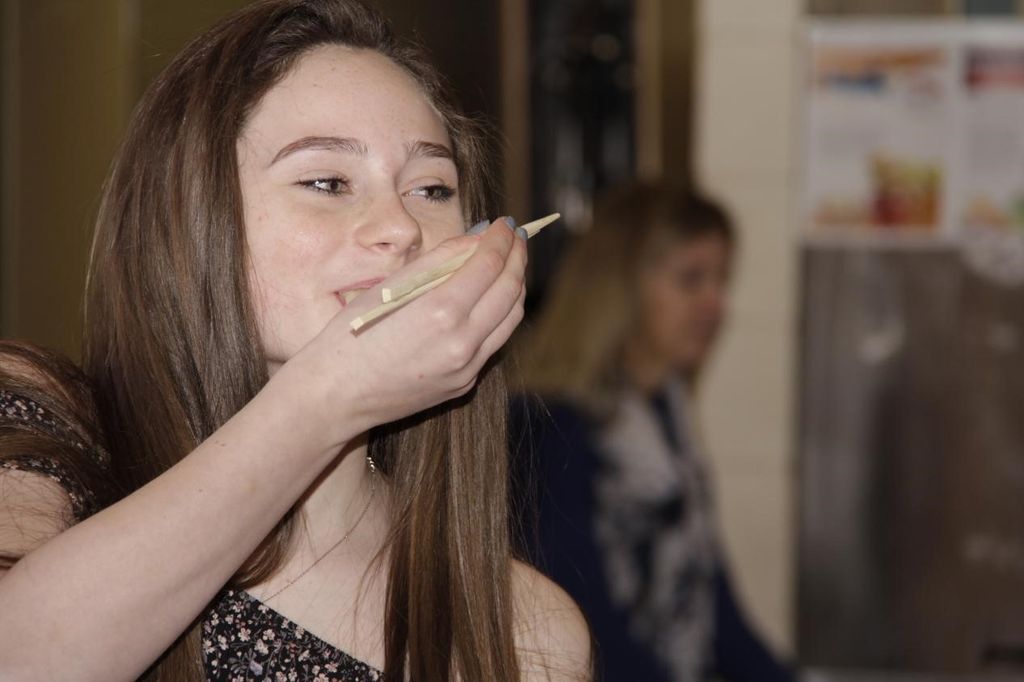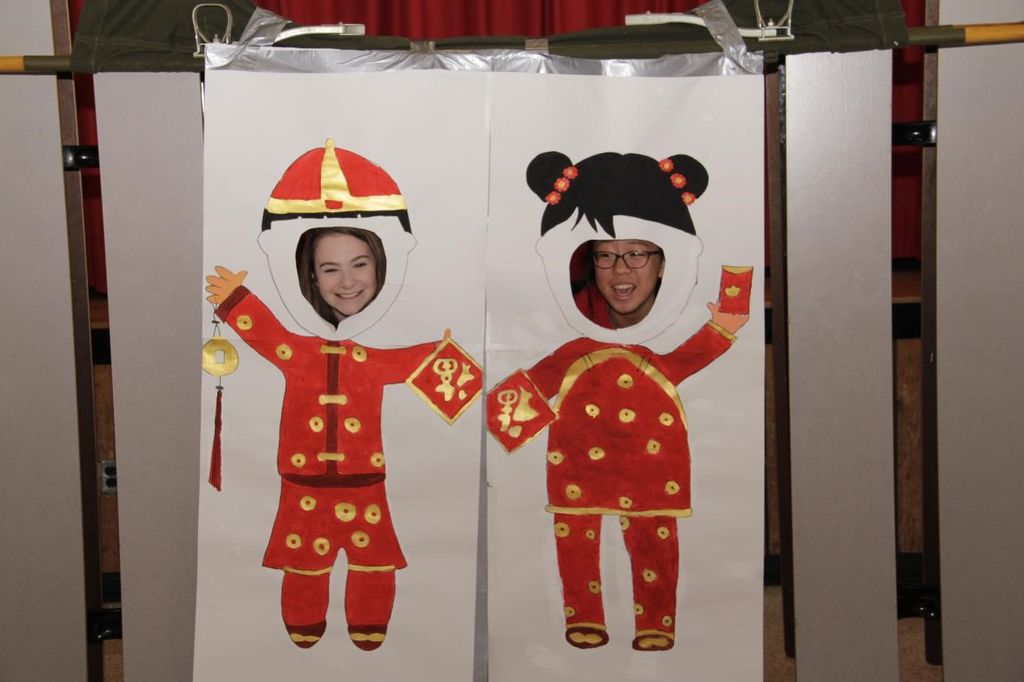 Our Spring Festival experience lasted two days. During these two days, no matter where you are, students will be heard discussing the Chinese New Year they experience. No matter which teacher I meet at school, I always hear their praise of the event. . The whole school is filled with the lively atmosphere of Chinese New Year, which made me feel like I am at home.
This Chinese Year I spent with our teachers and students not only made me feel like I came back to my hometown, but also let the teachers and students who live in the Canada experience the real Chinese New Year folklore, learn more about China,  know more about China and love China.
河景初中全校师生体验"过大年"
      在距离除夕夜还有一周的时候,国内热热闹闹的过年气氛漂洋过海传到了河景初中的体育馆。
      2018年2月12号早上,刚走下校车的孩子们一走进校门,映入他们眼帘的就是带有满满中国年味的新年装饰。大红灯笼高高挂在体育馆中,福字春联和孩子们手作的灯笼一起贴在墙上、窗户上。8点半的铃声一响,喜洋洋的音乐声随之响起,河景初中的中国年体验活动也正式拉开了序幕。
      为了让孩子充分体验春节民俗活动,我们在体育馆设置了六个不同的活动区域,分别为十二生肖大转盘、包饺子、写福字、猜灯谜,吃饺子和大头福娃拍照区。孩子们亲身体验,包出了他们人生中第一个饺子,现场还可以品尝自己亲手包出的饺子。在孔院老师的指导下,他们纷纷用毛笔提笔写下春节的祝福。当看到由六年级孩子们画的大头福娃人形合影墙,孩子们更是争相恐后的排队前去拍照。每班的带队老师也参与进来,跟着孩子们一起包饺子,猜灯谜。当25分钟的体验时间一到,孩子们的眼中都是恋恋不舍的神情走出了体育馆。与此同时,我们又会迎来下一班满怀期待的孩子们,带他们继续体验中国春节的民俗。
      我们的春节体验活动持续了两天。这两天的时间里,不管你走在校园的哪里,都会听到孩子们讨论着他们所体验到的中国年,不管你见到学校的哪位老师,都会听到他们对这次活动的赞美。整个学校洋溢着过年的热闹的氛围,让我这个中国人也有种恍惚是在家中的感觉。
      这次与全校师生一起度过的中国年,不仅让我感觉仿佛回到了家乡,更是让身在加拿大河景的师生们体验到真真正正的中国新春民俗,进一步的了解中国,认识中国,爱上中国!