Over 300 students filled the gymnasium at Connaught Street School in Fredericton on Feb. 15 for a Chinese New Year celebration also known as the Spring Festival. The event was also attended by staff, parents and members of the community who came to take part in the unique cultural experience. And this celebration was reported by District News to share the joyful spirit of Chinese New Year with everyone!
Under the instruction of CINB teacher Nannan Li, the students not only enjoyed the vigorous Zodiac boxing, experienced the beauty of Chinese traditional dance, got involved in the fun of red packets and also immersed themselves in the wonderful integration between Chinese instrument Erhu performed by CINB teacher Juan Du and Western instrument Flute by Mr. Andrew Rogers. In the end, all of the students collectively performed the "Happy New Year" song in Chinese, which made the celebrations reach the climax. The entire audience deeply learned about the traditions, costumes, food, music, songs and dancing associated with celebrating the Chinese New Year.  This was a very festal and meaningful Chinese New Year's celebrations.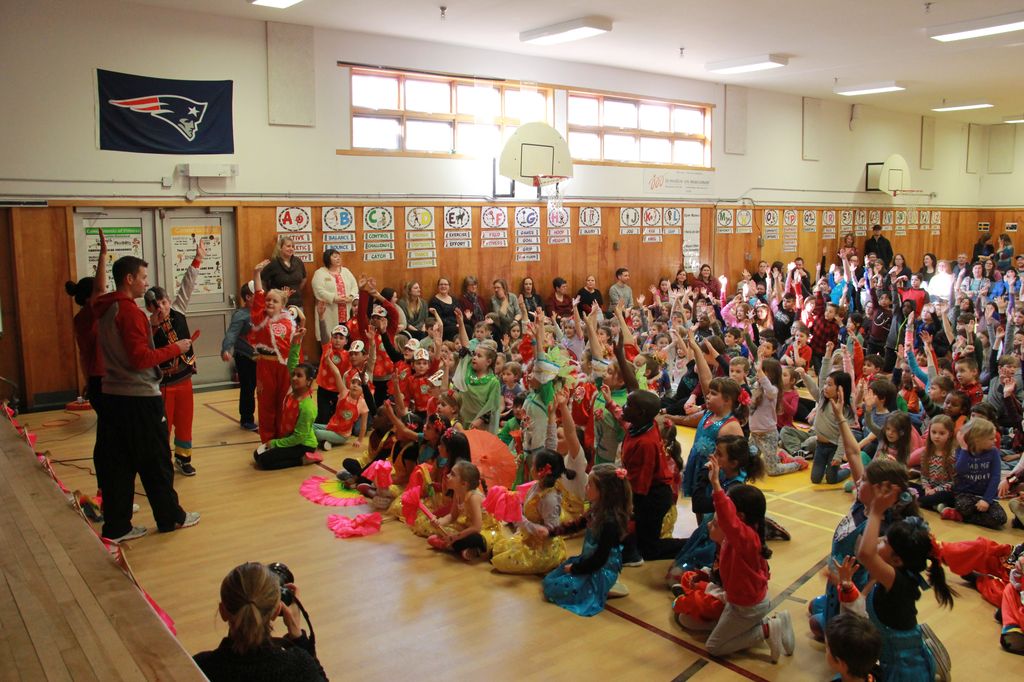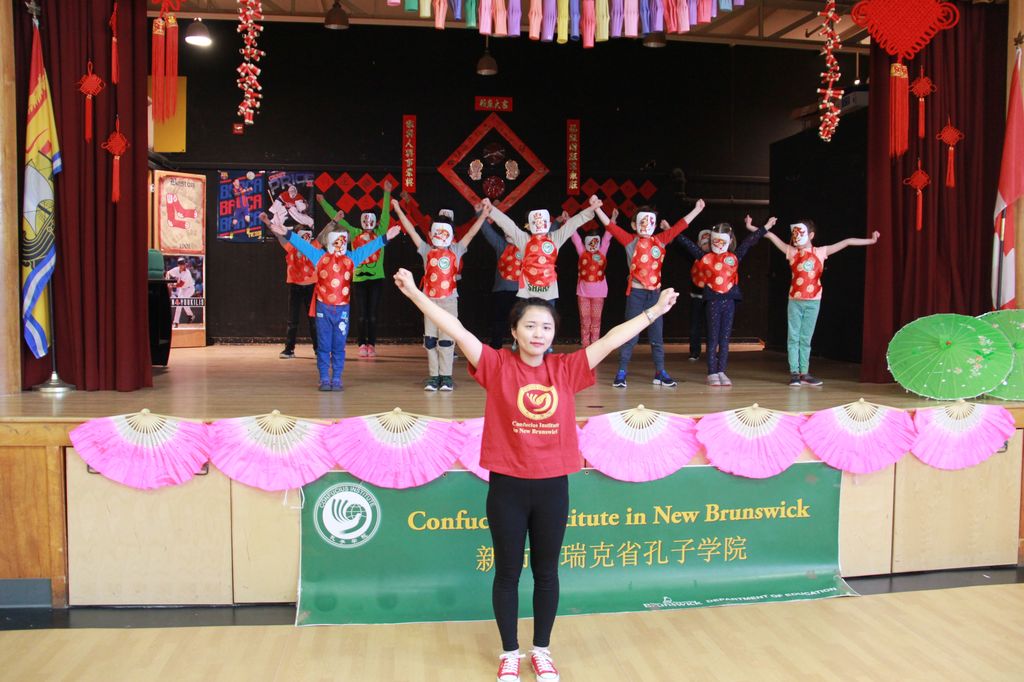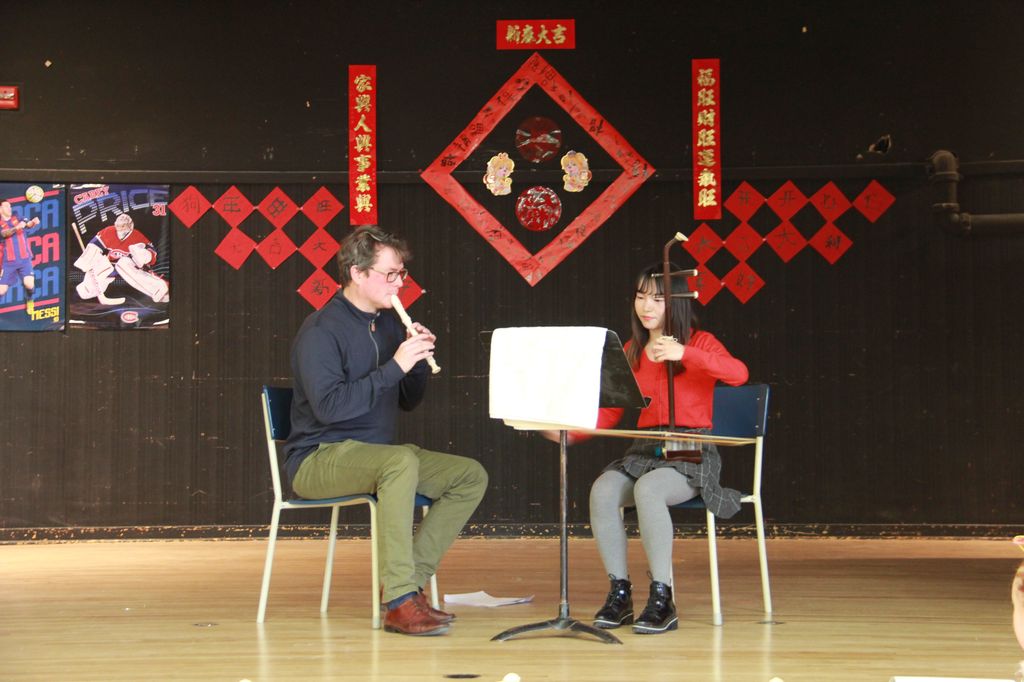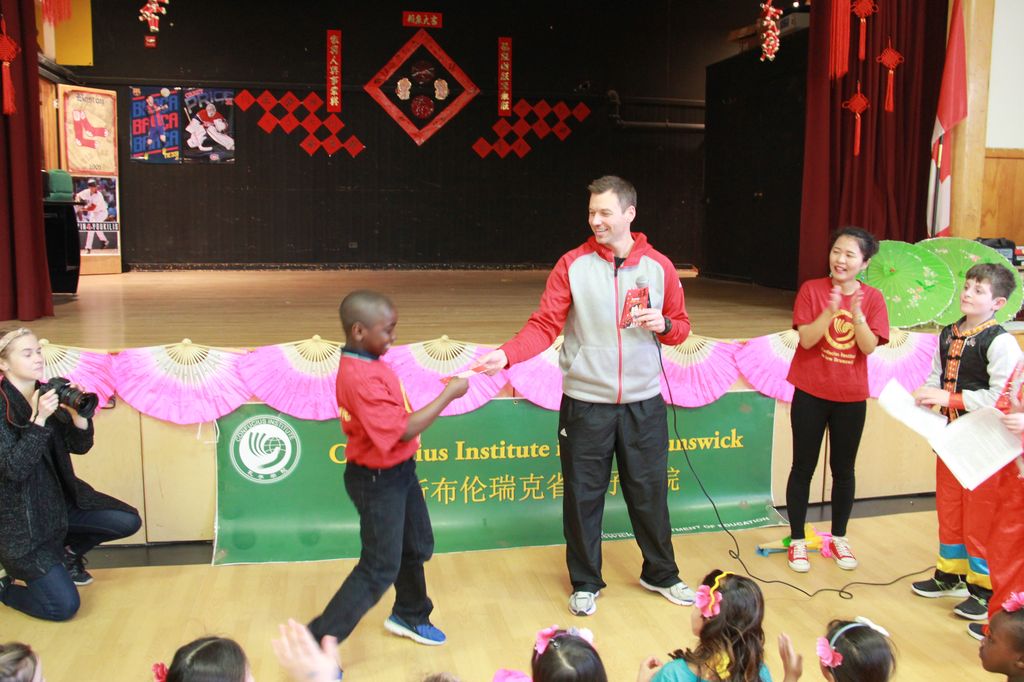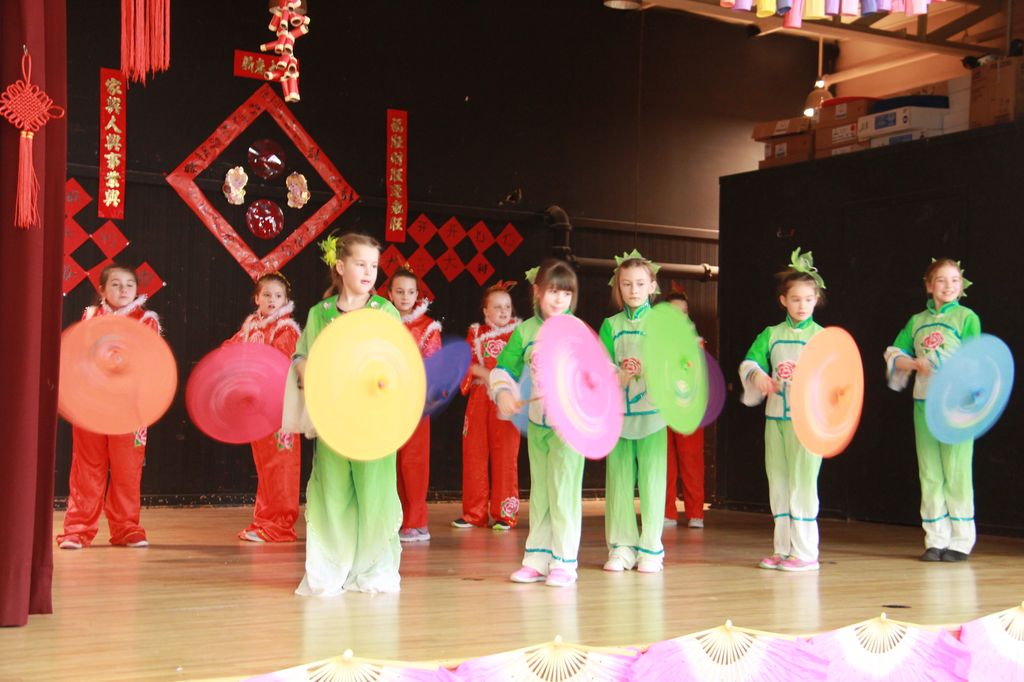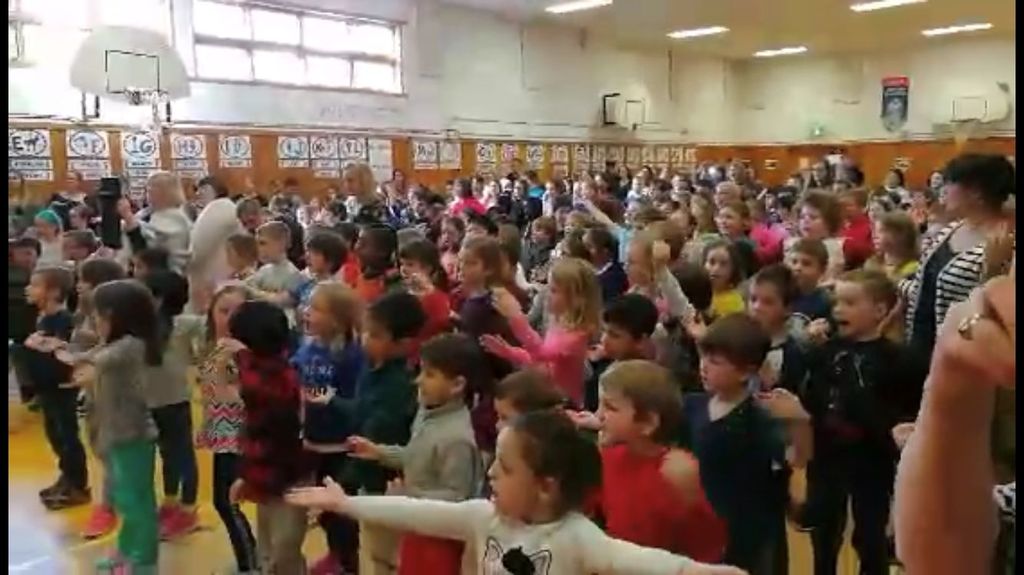 Chantal Lafargue, Newcomer Support Centre teacher, told the crowd the event was a celebration of cultural awareness to encourage all learners to value diversity and learn about different languages and cultures around the world, and she shared the spirit of Chinese New Year with everyone. Before the event closed, students said "I love Canada" in Chinese and wished everyone a Happy New Year in Chinese as well.
新春送福,福至CSS
      2018年2月15日,弗莱市Connaught Street小学的300多名师生在学校体育馆参加了庆祝中国农历春节的新年校会。在这个充满喜庆的节日里,学校教职工、学生家长以及社区成员也一同参与领略了这个别具风情的文化体验活动。并且此次校会的庆祝活动被报道并刊登在学区教育局网站上与大家共同分享中国新年的喜悦!
       在新布伦瑞克省孔子学院教师李楠楠的组织下,学生们不仅欣赏了动静有力的十二生肖拳,感受了中国传统舞蹈的美丽,体验了一起答题抢红包的乐趣,沉浸在了孔院杜鹃老师的中国民乐二胡与音乐老师Andrew Rogers的西方长笛的融合之美,更是在最后集体用中文演唱"新年好"达到了全场的高潮!所有的参与者都切身体会到了庆祝中国新年的传统、习俗、饮食、音乐和歌曲。这是一场非常喜庆且意义深刻的中国新年庆祝活动。
       学区教育局新生援助中心的Chantal Lafargue女士在致词中讲到,这次新年校会是一场代表多元文化意识的庆祝活动,它鼓励所有的学习者去发掘多元文化的价值、学习世界上不同国家的语言和文化,最后并祝福大家春节快乐。本次校会接近尾声之际,学生们用中文喊出"我爱加拿大",并且恭祝大家新年快乐!