On February 15th,the Chinese new year festival activities was held in Park Street Elementary School.
The activities was separated into six display tables, and they were set up to help kids make dumplings,use chopsticks, write Chinese calligraphy, guess lantern riddles, know about Chinese zodiacs and sing new year songs.The students would participate in the activities by grade. When finishing one activity, they can get a stamp as souvenir.
The most creative invention in the activity was two Chinese doll, which were painted by students in grade five. These two dolls' face were empty, and had the similar height with kids, so everyone could put their face into the blank and take pictures.This innovation also appealed teachers in the school, they also took photos with it.
The activity was held in the cafeteria, and we accepted various help from teachers and assistants at school.They helped us move the table,thus we could decorate our cafeteria, and they also take kids to the cafeteria on time,when students were playing the games, they took many pictures. After the activity, the event was reported on the school district website.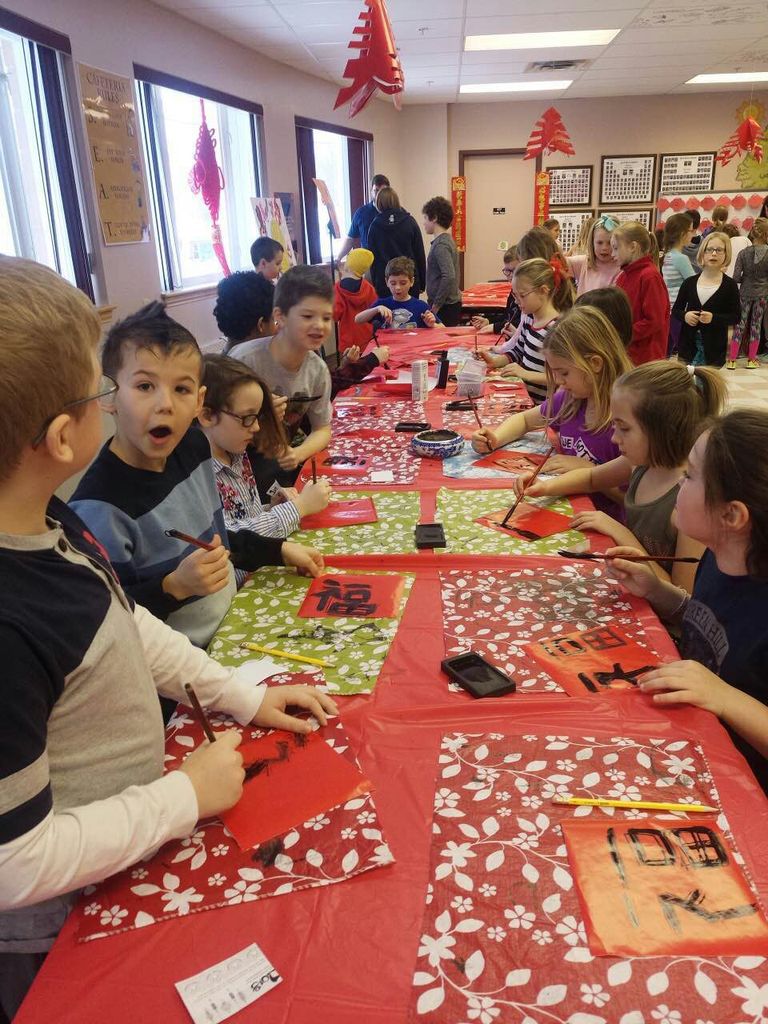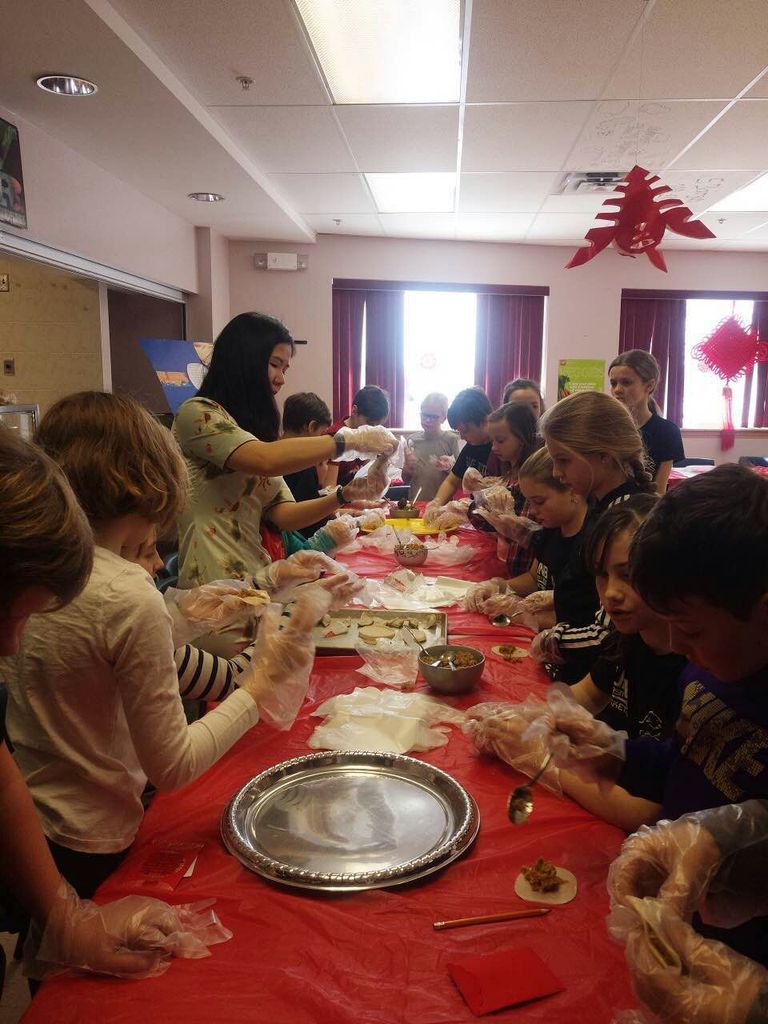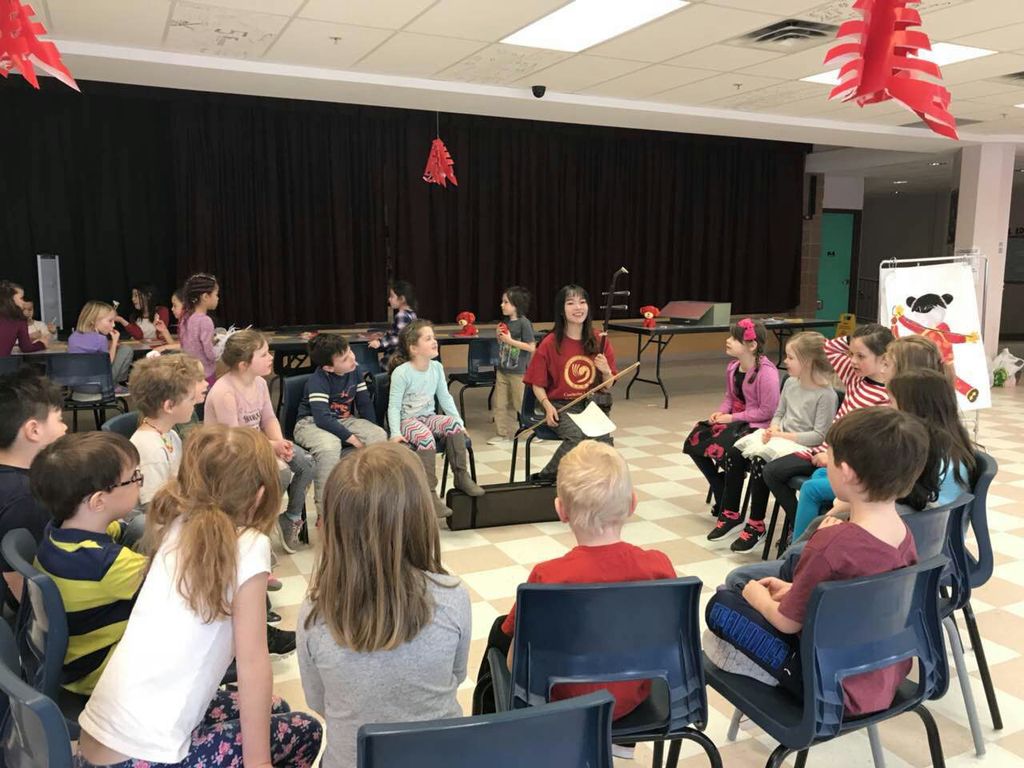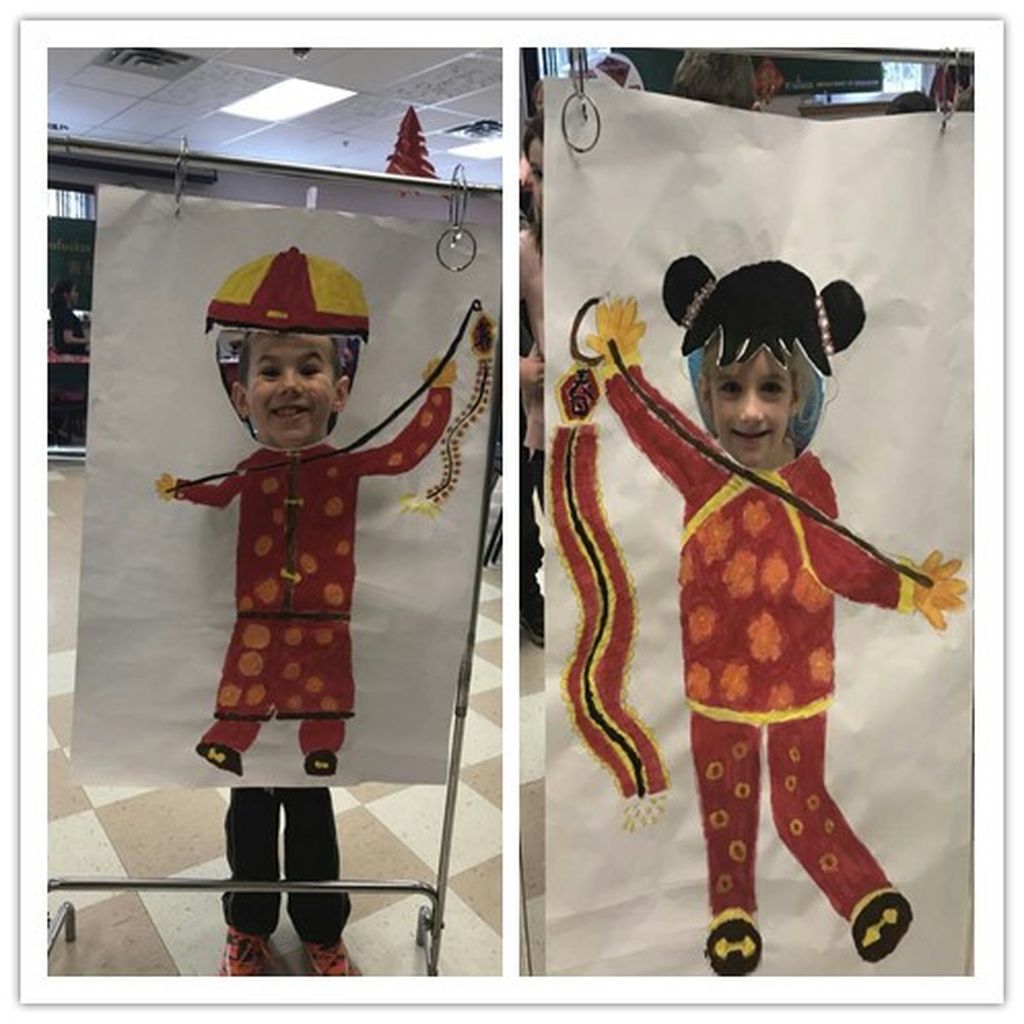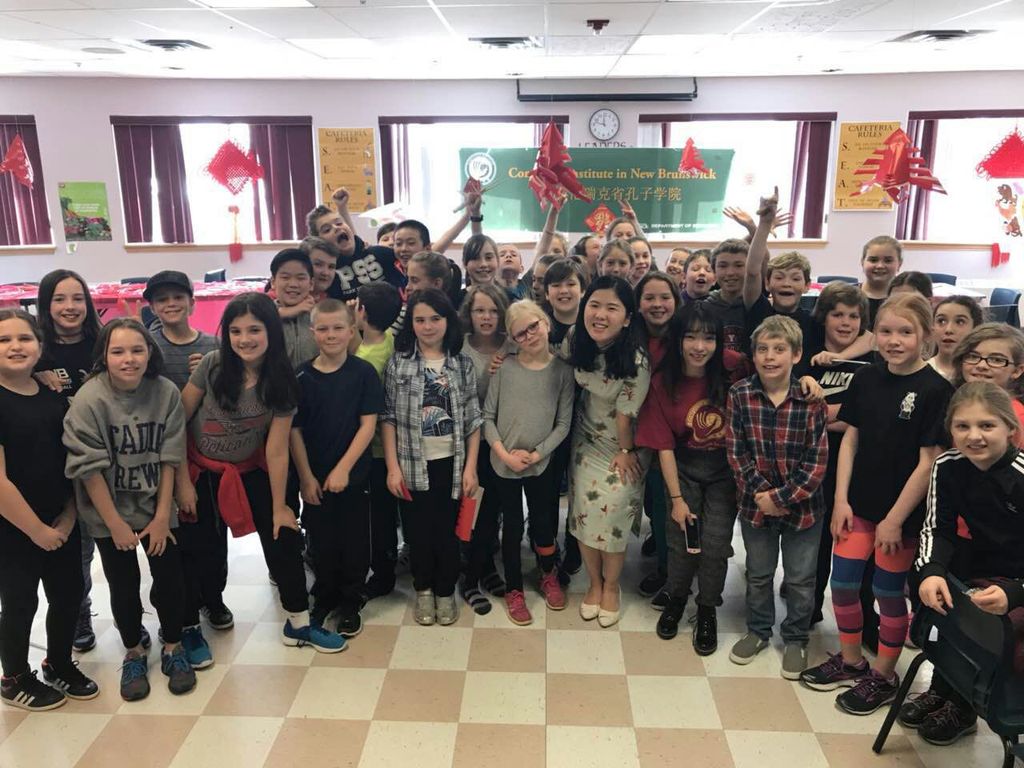 This celebration can definitely build a tight connection between us and schools, and the success of the celebration showed that the friendship between Chinese and Canadians can live for a longtime.
巧动手,迎春节——三语学校新春活动总结
      2月15日,新省孔子学院首家三语学校举办新年校庆活动。
      校庆分为六个展台,分别是包饺子、用筷子、写福字、猜灯谜、生肖转盘、学唱《新年歌》,学生按照年级按时段下楼参与游戏,每参加一个比赛,可以获得一个印章,作为活动的"打卡留念"。
      本次校庆活动中最有新意的部分,是两个新年娃娃,两个福娃由学校五年级的孩子绘制完成,与孩子们身高相仿,福娃脸部挖空,孩子们可以自己当一回"福娃",这一充满新意的设计受到全校师生的喜爱,孩子们排队站在福娃边等待合照,教师也参与其中,蹲下来合影留念。
      校庆活动在学校餐厅举行,活动开始之前,学校教职工提供力所能及的帮助,将餐厅桌子移开,摆成活动需要的造型,准点带着孩子们下楼参与活动,在活动现场为孩子们拍摄了各种照片。最后,学校活动被登载教育学区的网站上,并对学校的两位中文老师进行感谢。
      这次活动是中加友情的缩影,为日后更好开展文化传播工作提供了更有效的桥梁。