On 23rd February, Spring couplets, the Chinese character Fu, puppy dolls, red lanterns and Chinese-style works by the kids were decorated in every corner of the gym. The activity was organized by volunteer Chinese teacher of CINB Siying Pan,included different items: handkerchief, Q&A about Chinese culture, Chinese calligraphy, chopsticks, shuttlecocks and Chinese mascot photo-taking and so on.
The activity of Chinese New Year culture experiencing began at 12:30. All students, 2 classes as a group, were taken by their homeroom teachers to the gym to experience Chinese culture. Within 2 hours, the whole school were in high spirits.
An official of education department in eastern district participated in this activity and gave high appreciation. The principal Mrs Arsenault also appreciated it.
The whole school participated in this activity with great enthusiasm. This activity offered the whole school an good opportunity to experience Chinese culture.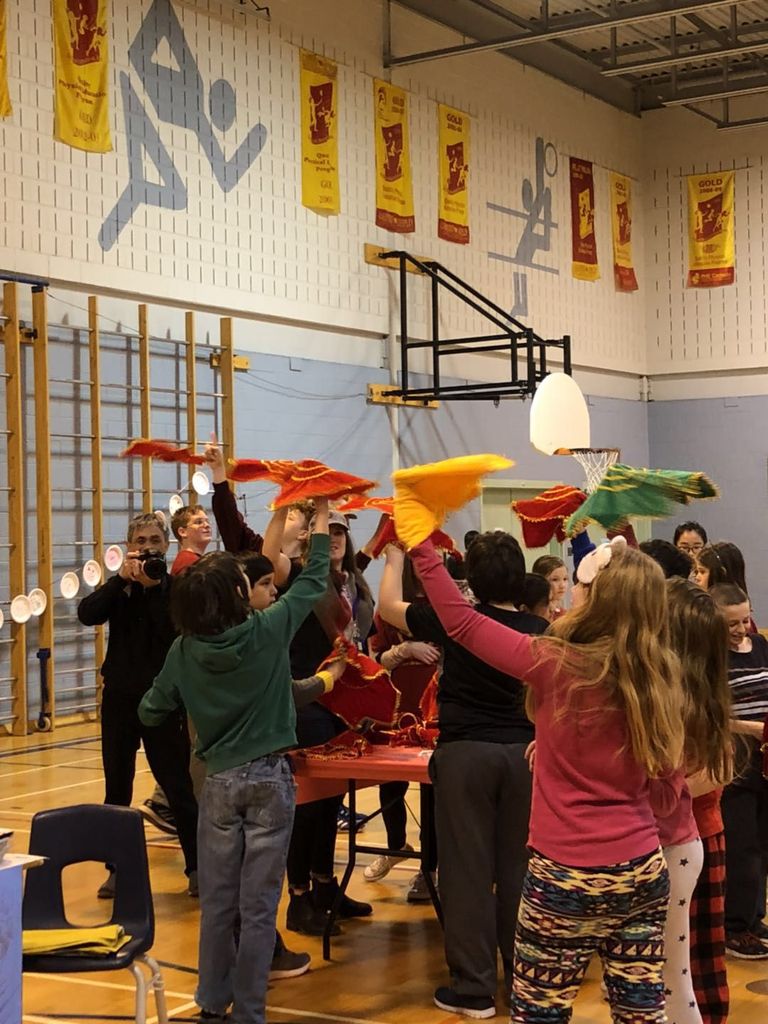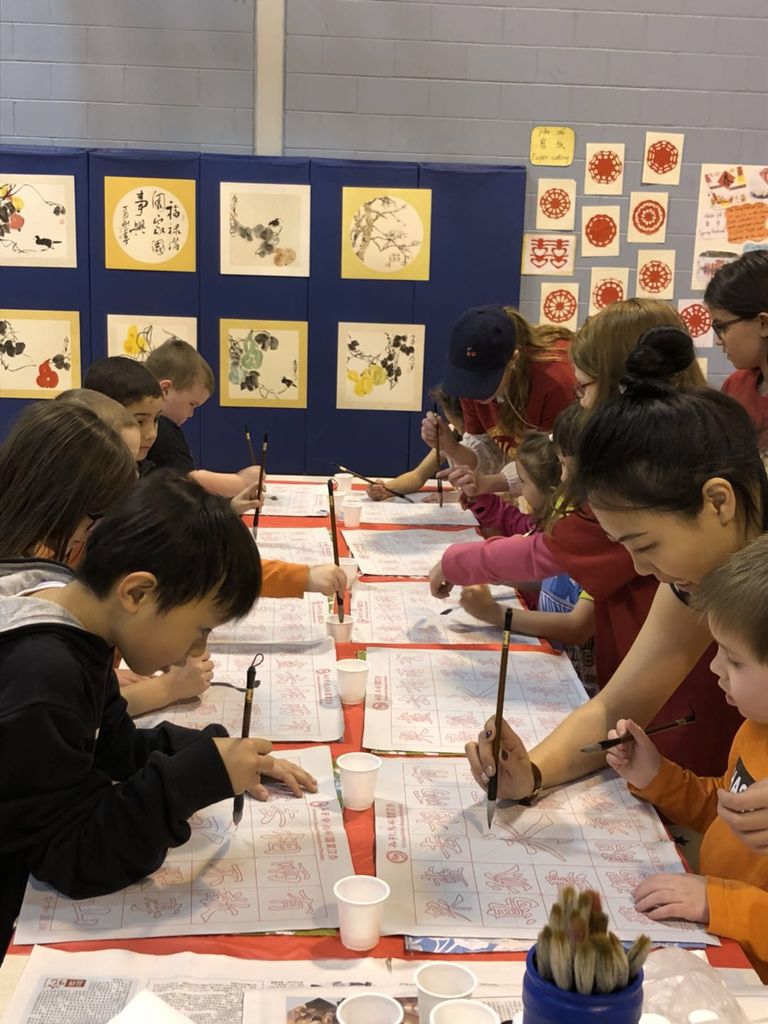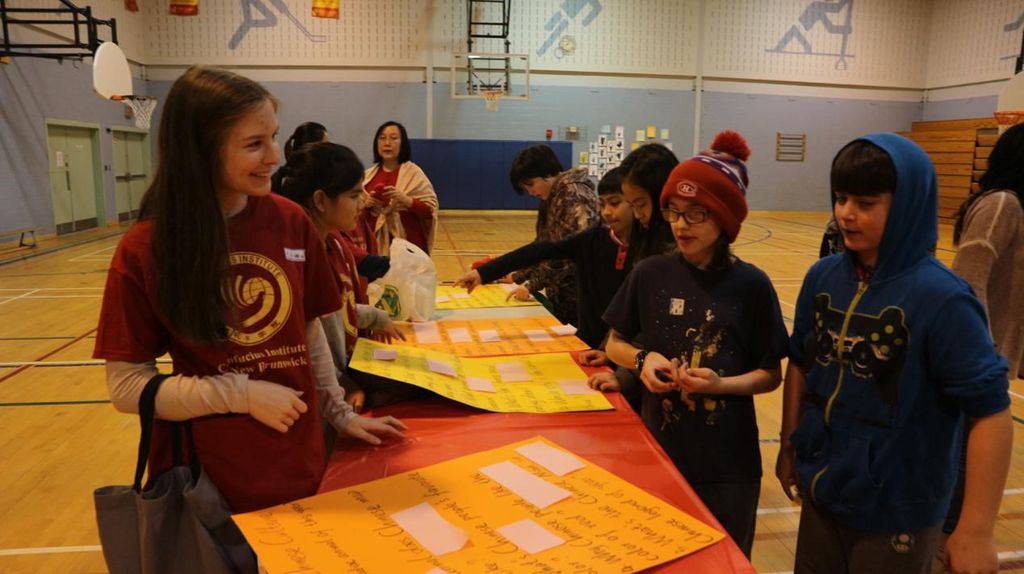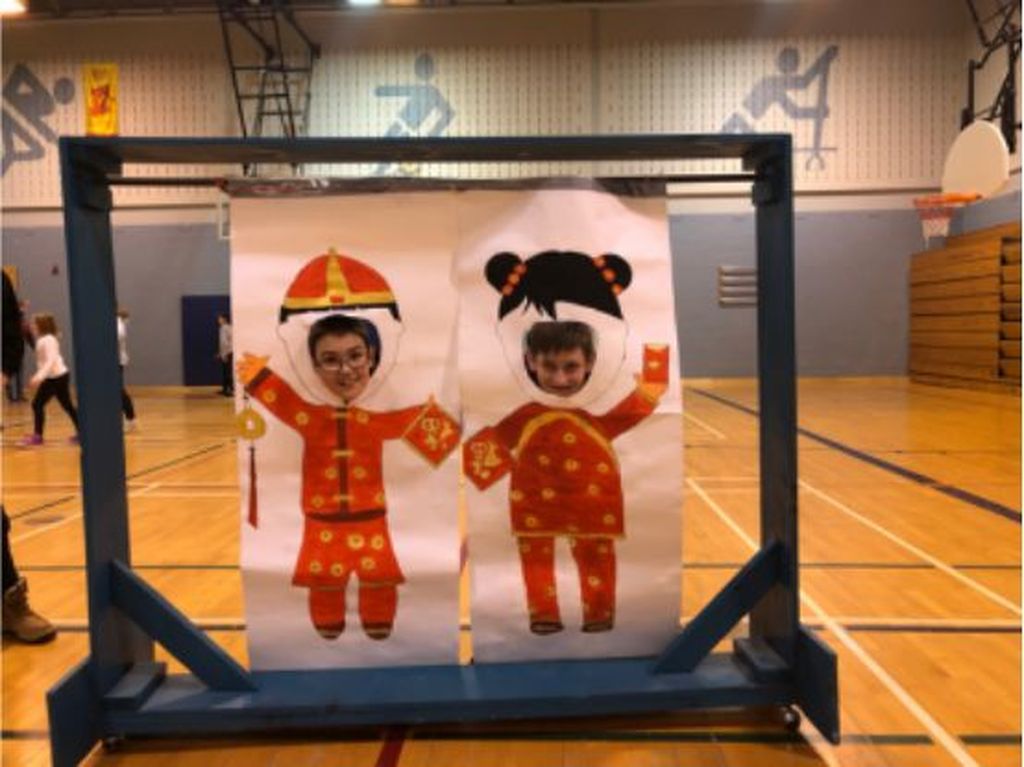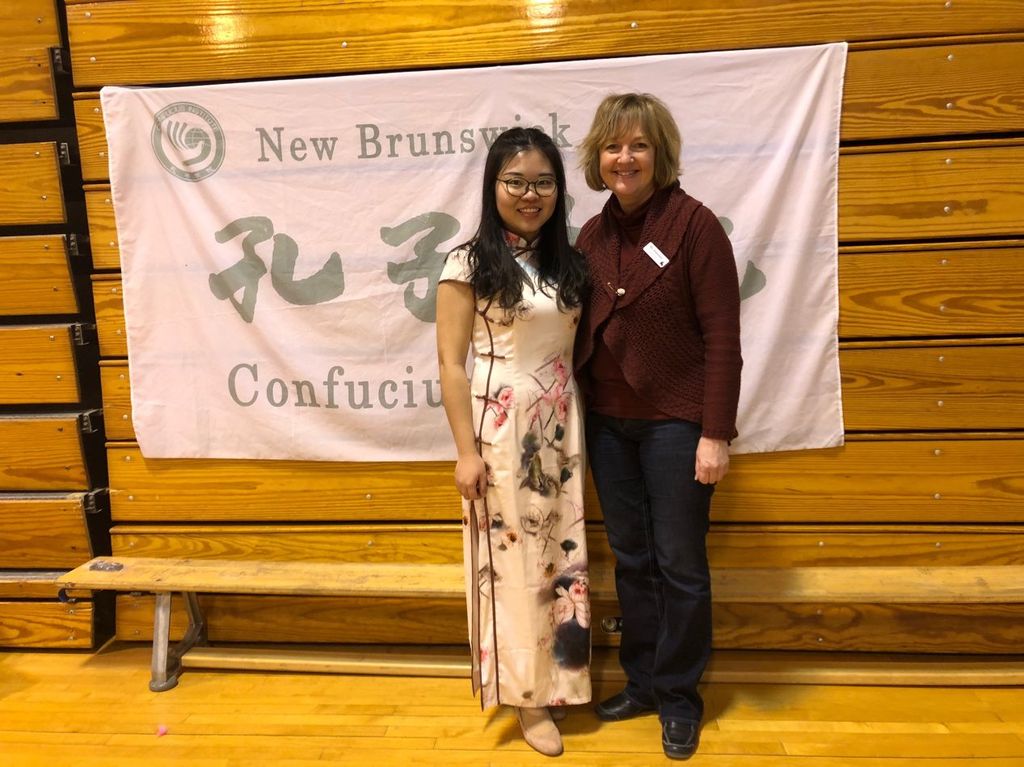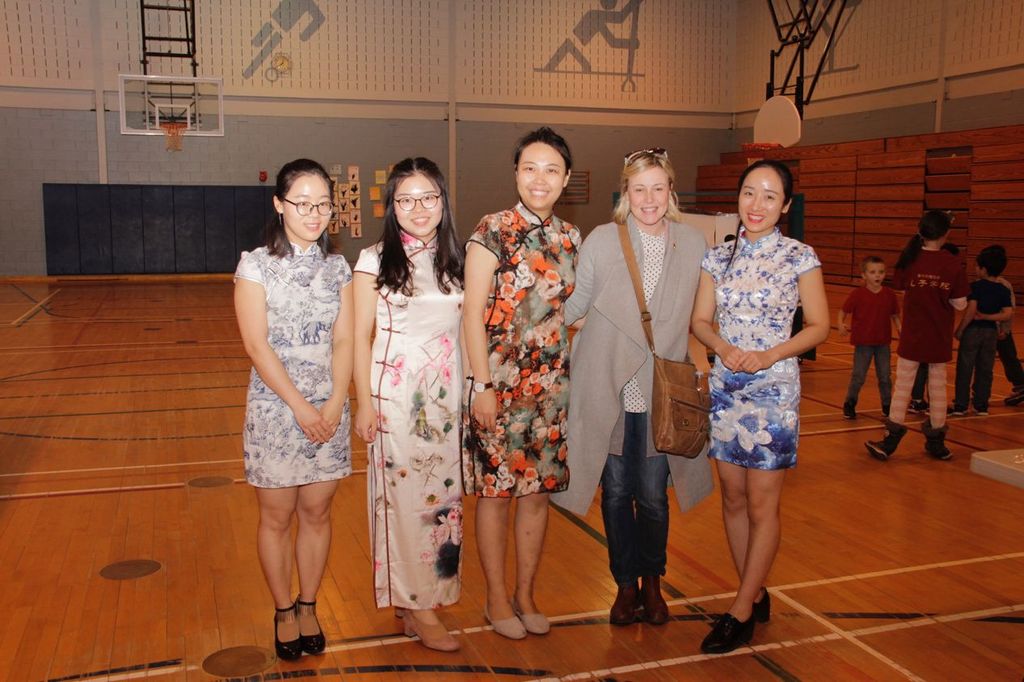 Edith Cavell School中国新年文化体验
      当地时间2月23日,极具中国年味气息的春联、福字、小狗挂件、大红灯笼以及学生们的中国风作品等被精心布置在Edith Cavell学校体育馆的各个角落。此次中国文化体验活动由新布伦瑞克省汉语教师志愿者潘司颖组织,共设置了手绢花、中国文化问答题、中国书法、筷子、毽子以及中国福娃合照等项目。
      中午12:30,新年文化体验活动正式开始。全校每两个班级为一组,在老师的带领下有秩序地来到体育馆,到各个展台前体验中国文化。活动共持续了两个小时,全校师生参与热情极高,体育馆内喜气洋洋、一片生气。
      此次活动,东区教育局国际官员专程前来参加,并给予肯定;学校校长Donna Arsenault女士也对本次活动表示高度赞许。此次活动的成功举办,使全校师生更好地了解了中国的新年文化。