On December 1st, from 9:00 am to 2:00 pm, Liang Jiayi, a Chinese teacher volunteer and Wang Jingli, a Chinese teacher were invited to participate in the annual large-scale Handcraft Fair held by Rexton Elementary School. Rexton Elementary School publicly recruited stall owners from all over the province to provide a convenient space for them to sell local handicrafts, agricultural products and snacks. This "school fair" attracts more than 1,000 people each year.
Teachers and students of CINB brought a wonderful first show of Chinese culture to the audience. The campus displays all students' works in Chinese art classes, the unique works of art highlight the theme of winter and Christmas as well. The students from Liang Jiayi's Chinese dance class performed a dance with combination of the Chinese music "Xingyue Myth" and western pop music "Panama", and they wore Chinese classic long-sleeved costume with fan and umbrellas, the wonderful performance won the audience's warm applause. Later, Liang Jiayi performed the dance "Oriental Charm", combining the ethnic dance with the Chinese Tai Chi. It was a combination of softness and flexibility, and the audience was fascinated by it. They really enjoyed it and felt the charm of Chinese dance art.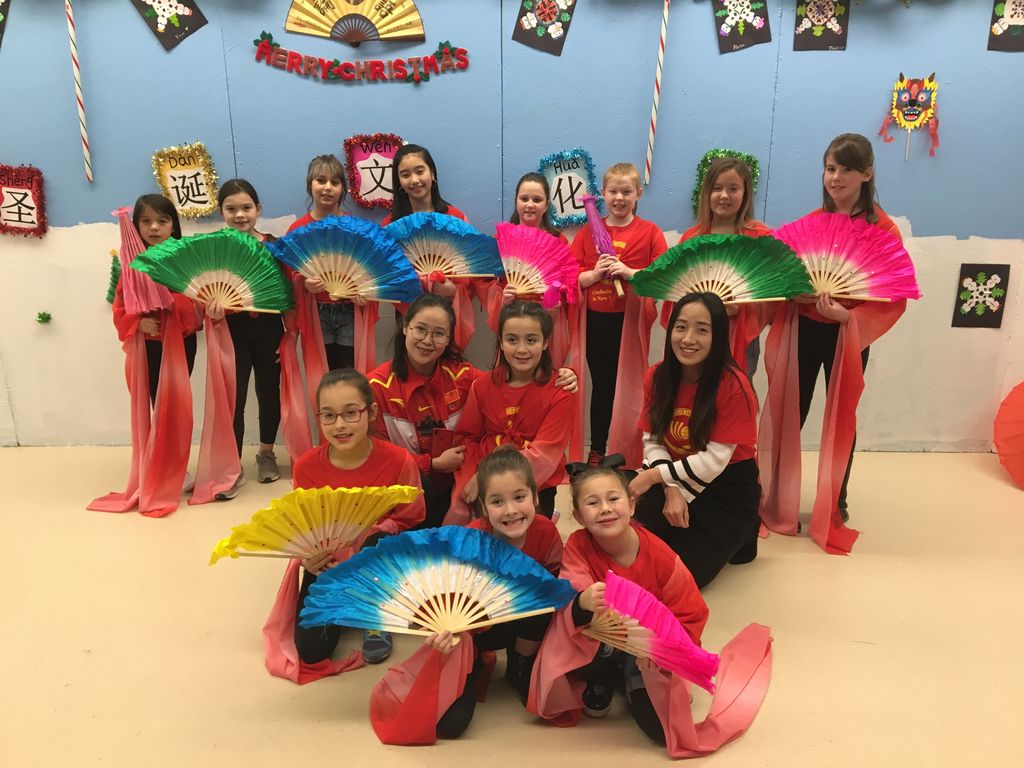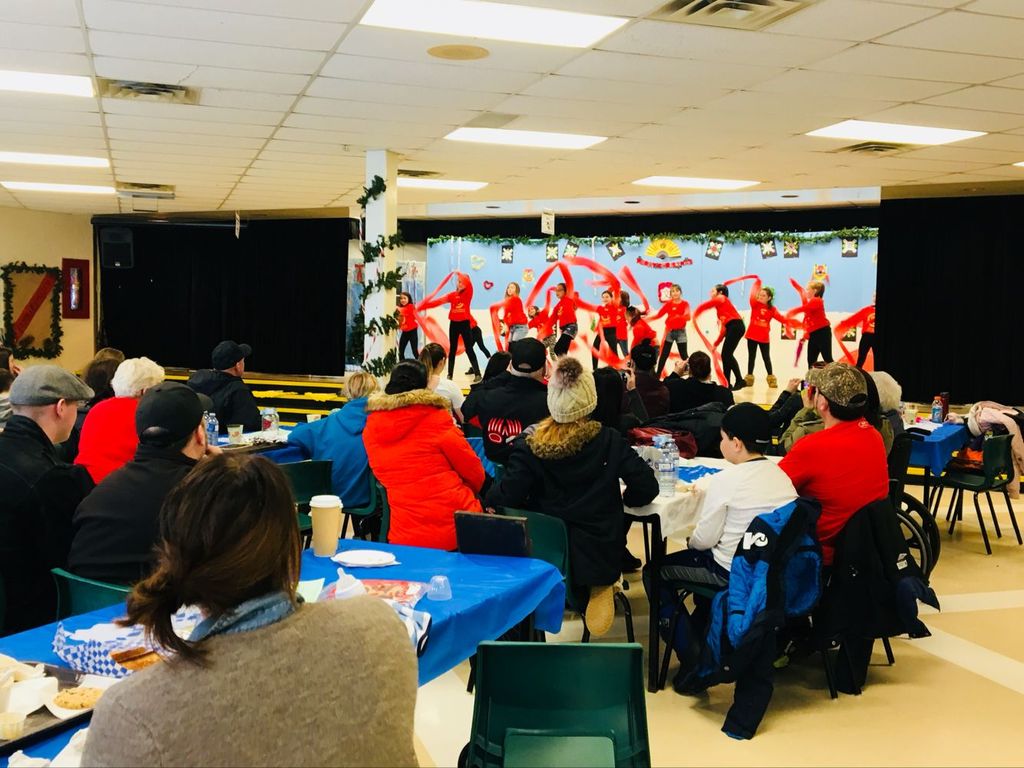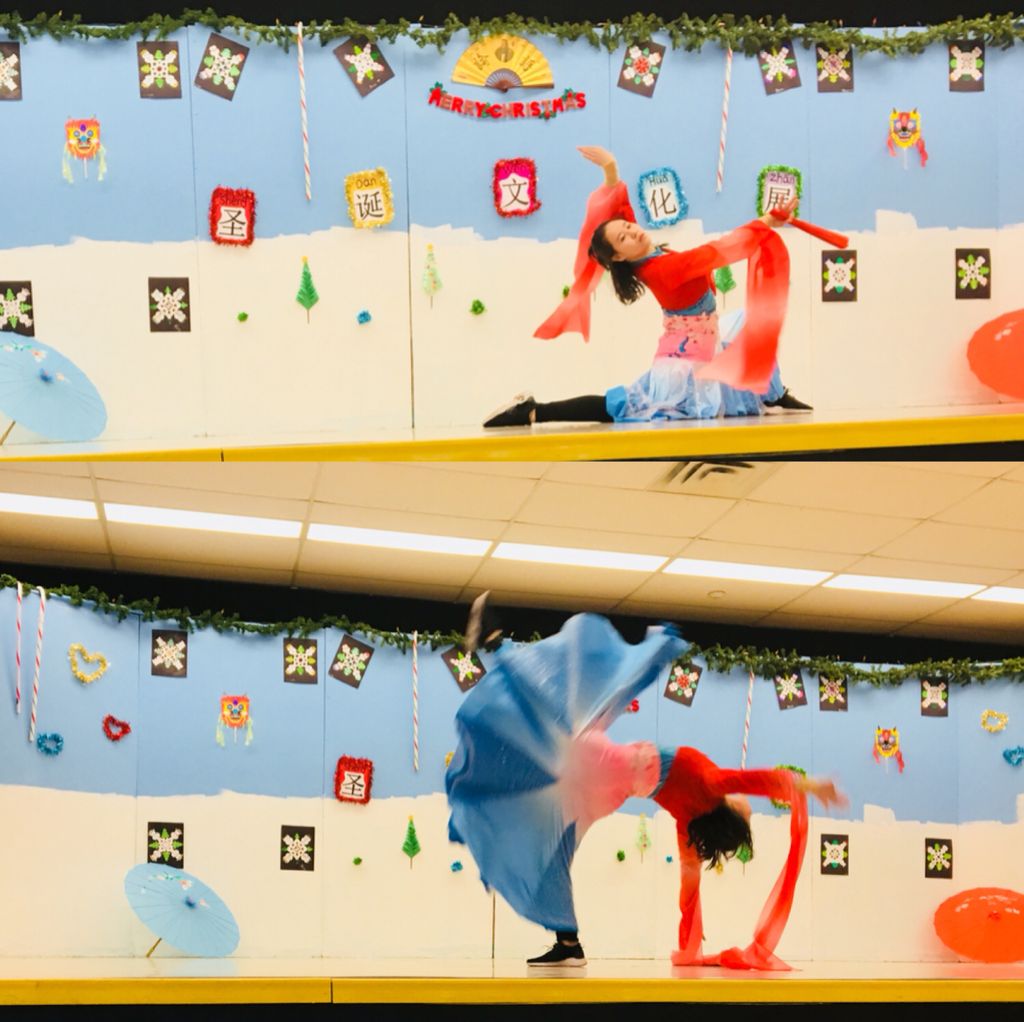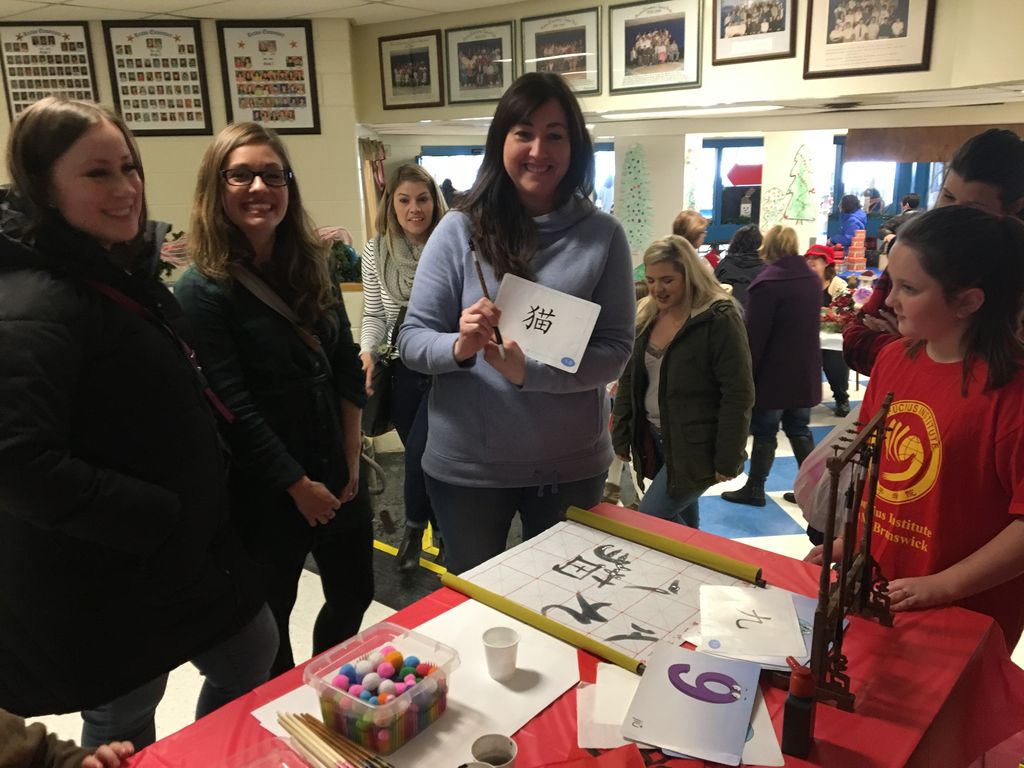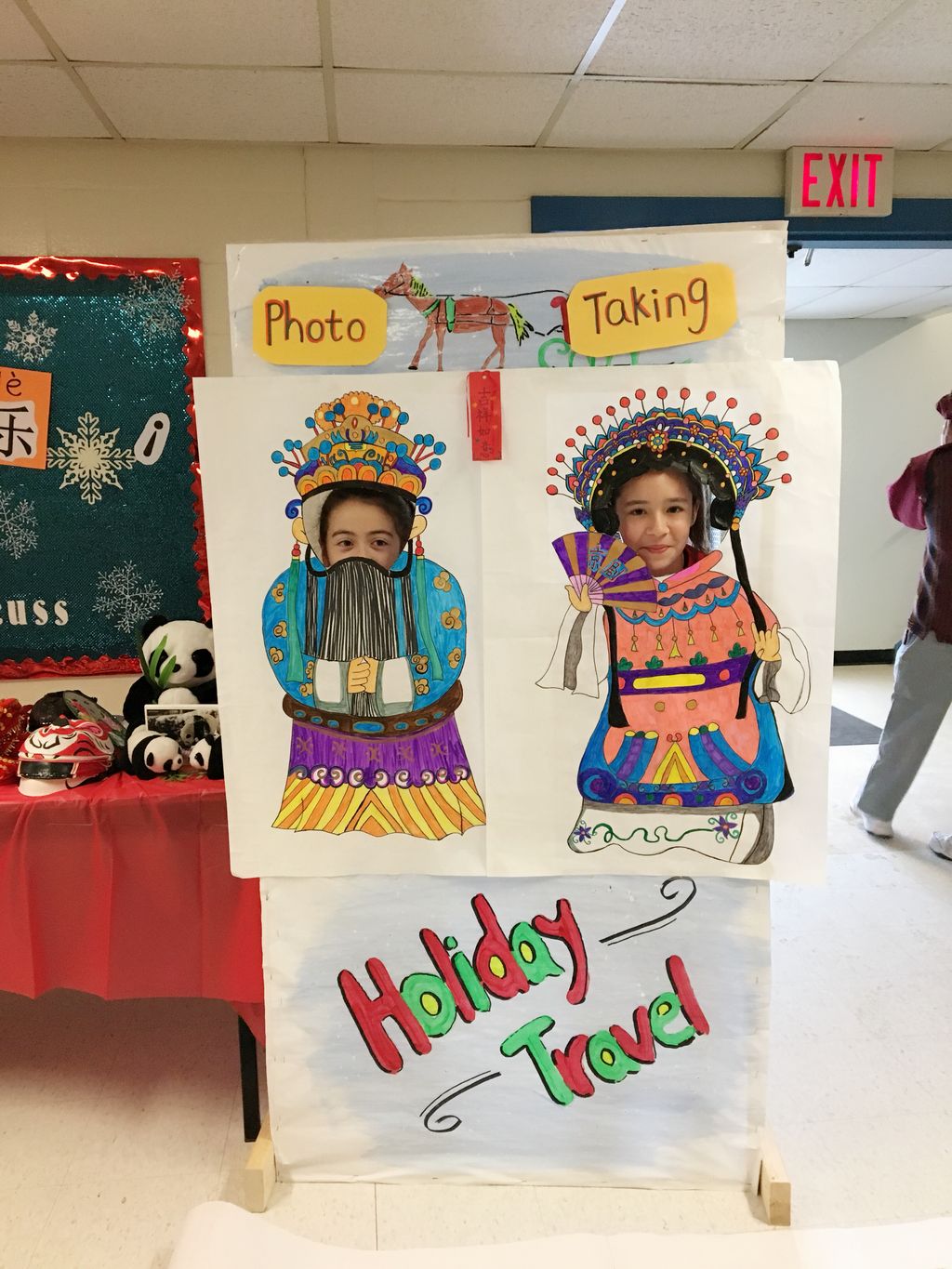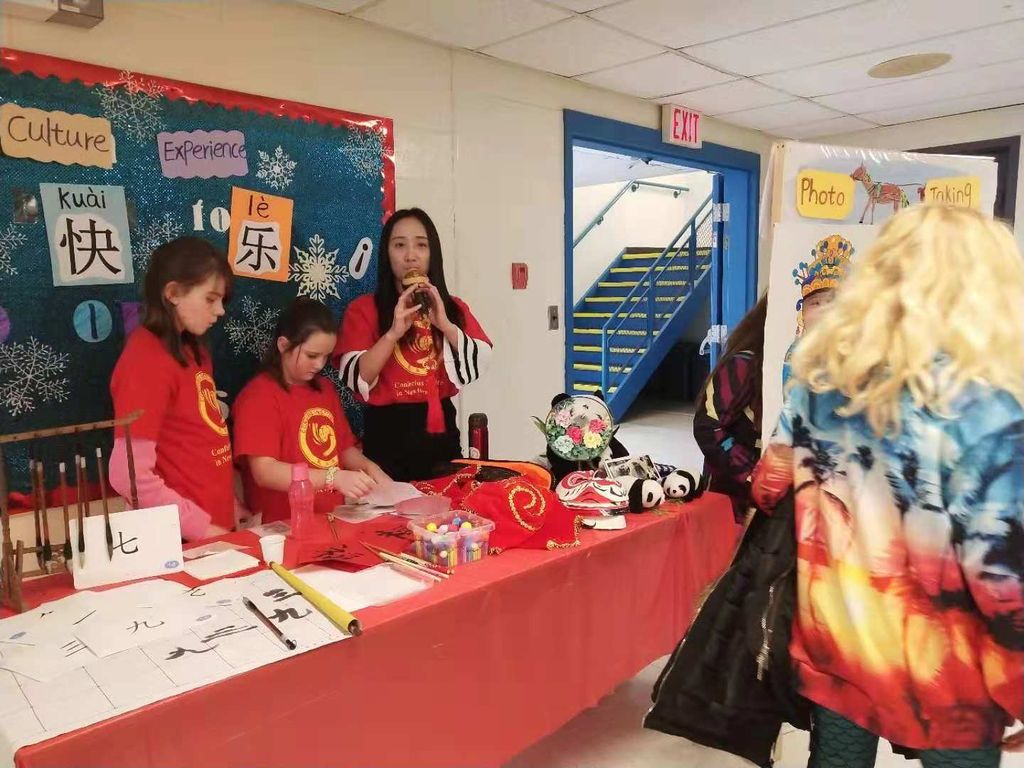 Chinese teacher Wang Jingli and four volunteers of Chinese class student set up a Chinese culture booth. The experience area exhibited four treasures of Chinese study, chopsticks, paper-cuts, pandas, and Peking Opera masks. The photo taking area of "Beijing Opera Figures" has attracted many parents, children, and even the elderly to take photos. Wang Jingli also played the "Fengwei bamboo under the moonlight" with gourd flute, a Chinese musical instrument for the customers, which attracted more people to check it out. This was the first time that CINB has joined the large-scale community event in northern district. The unique and innovative Chinese cultural activities have attracted many customers to experience, which has become a new platform for CINB to introduce Chinese culture and show its artistic charm to make people understand China.

新省孔院参加雷斯特小学举办的手工艺博览会
      当地时间12月1日早上9点至下午2点,新省孔院汉语教师志愿者梁嘉怡,汉语教师王静丽受邀参加了雷斯特小学举办的一年一度大型手工艺博览会。此次活动是雷斯特小学为当地社区和各大市场提供校园场地用于其出售特色手工艺品、农贸产品,以及小吃等,一大早来自新省各地的人们在雷斯特小学"集市"门前排起了长龙,每年吸引着一千多人来此"赶集"。
      新省孔院教师与学生为观众们带来了一场精彩的中国文化首秀。校园内展览了全校学生在中国艺术课上的作品,新颖独特的艺术作品突出了冬日圣诞的主题。来自梁嘉怡中国舞蹈班的学生们表演了中西结合的串烧舞蹈,以一首中国古典乐曲《星月神话》开场,人人耳熟能详的西方流行音乐《Panama》结尾,学生们身着长袖舞服,手持彩扇纸伞,伴着音乐翩翩起舞,精彩的表演赢得了观众们阵阵热烈的掌声。随后梁嘉怡表演了舞蹈《东方神韵》,将民族舞与中国太极完美结合,刚柔并济,独具一格,使得在场观众看得如痴如醉,真正感受到了中国舞蹈艺术的魅力。
      汉语教师王静丽与4名汉语班学生志愿者设立了中国文化展台。体验区展出了中国文房四宝、筷子、剪纸、熊猫、京剧脸谱等,"京剧大头照"拍摄区吸引了众多家长、儿童,甚至老人的目光,纷纷过来合影留念。王静丽现场还为来往顾客演奏了葫芦丝《月光下的凤尾竹》,吸引了更多的人们前来"一探究竟"。这是新省孔院首次加入北部大型社区活动,独特新颖的中国文化活动吸引了诸多顾客驻足观看和体验,是新省孔院展示中国文化、秀出艺术魅力的好机会,也是北部地区人们了解中国和中国文化的一个新的平台。