30th,January 2014. On the Chinese New Year's Eve. Confucius Institute in New Brunswick was invited by the Girl group of Canada to attend the Party . The director of Confucius Institute Mrs. Teng jing and volunteer Chinese teacher Anyang went and celebrated the Chinese New Year together with the kids. 
On the activate, Mrs. Teng jing and Anyang gave the children a very special class. Mrs. Teng introduced the Chinese culture and places of interest to the children. She also told the kids all the traditions in Chinese New Year; Anyang taught the kids to cut paper-cut for window decoration. Looked at the beautiful paper-cuts they made, the kids were very excited.
After the class, the children had Chinese traditional food dumplings and rice cake; they also received the red envelope. During the activity, the children experienced a very special and unforgettable Chinese New Year.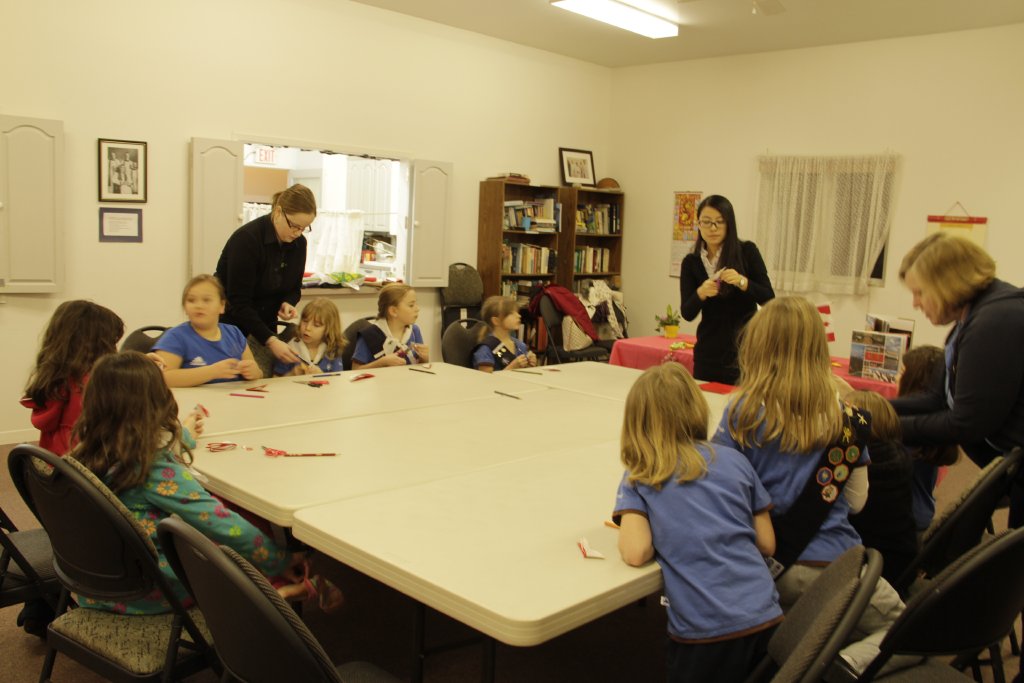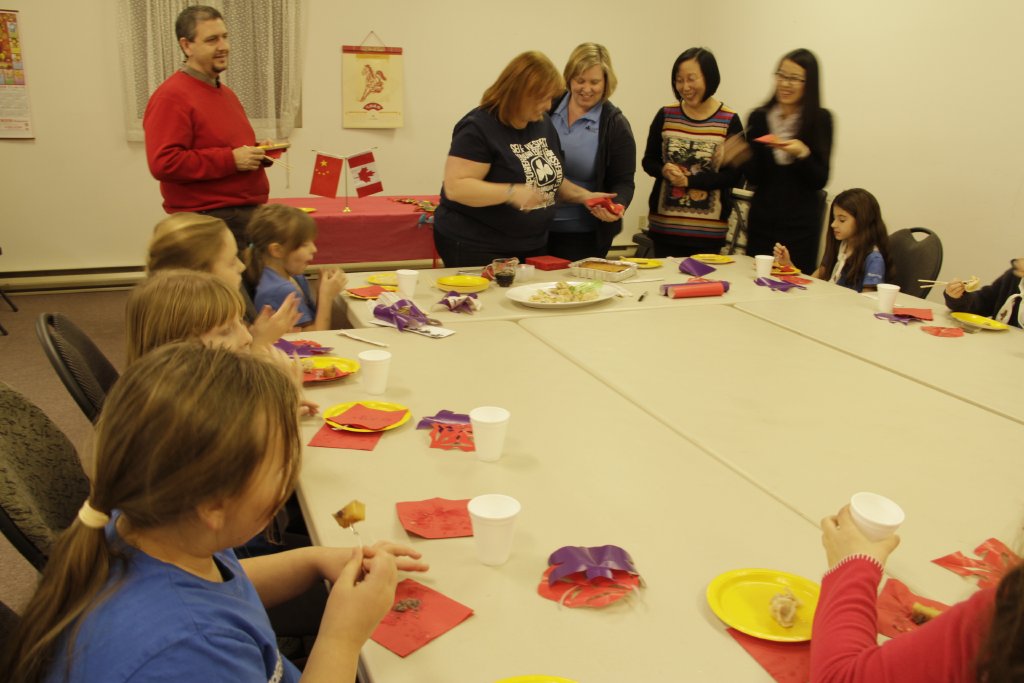 2014年1月30日,正值中国新年的除夕夜,应蒙克顿的加拿大少女俱乐部的邀请,新布伦瑞克省孔子学院外方院长滕菁女士和汉语志愿者安阳前往授课,与小朋友们共同欢庆新年。
活动上,外方院长滕菁女士和志愿者安阳开展了一场别开生面的中文课,滕菁老师向孩子们介绍了中国传统文化,风景名胜,并讲述了中国新年的传统;志愿者安阳教孩子们剪窗花,孩子们拿着自己亲手剪的窗花,兴奋不已。课后,大家一起品尝了中国传统食品饺子和年糕,孩子们还收到了新年的红包。在一片欢声笑语中,我们一起度过了一个美好的中国年。