On Apr. 23th, 2014, Birchmount School held "Night of Art". The volunteer Chinese teacher AN Yang organized the students in Chinese dance club and Art class to perform Taichi fan dance and Dragon dance. These typical Chinese traditional art performances were part of the whole "Night of Art" and bought the night a unique feature of China.
The "Night of Art" started at 6pm. Lots of parents came and watched the show. The Principal Mrs. Gerhardt made the opening speech to welcome all the audiences and parents. Then the students performed choir, drama and dance. Chinese traditional dances also added a different color to the whole show. When the curtain opened the students with Taichi costumes and fans played Taichi skillfully and confidently in front of the audiences, and the audiences were very surprised and cheered for the dancers. The students in art class made the beautiful dragon and also performed the dragon dance.  
The Chinese traditional arts gave the show a special part, and also surprised all the audiences and the parents.
Birchmount School"艺术之夜"上演中国传统艺术表演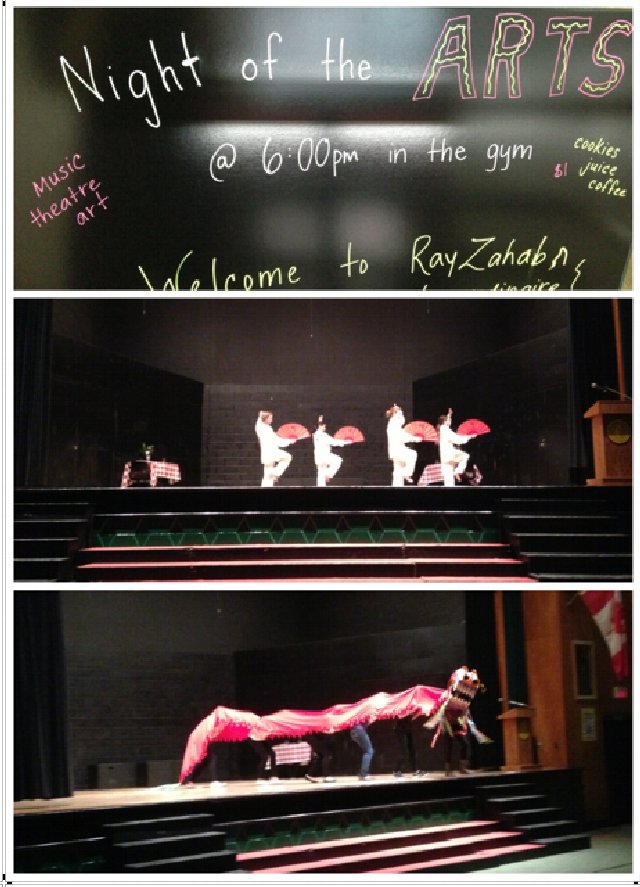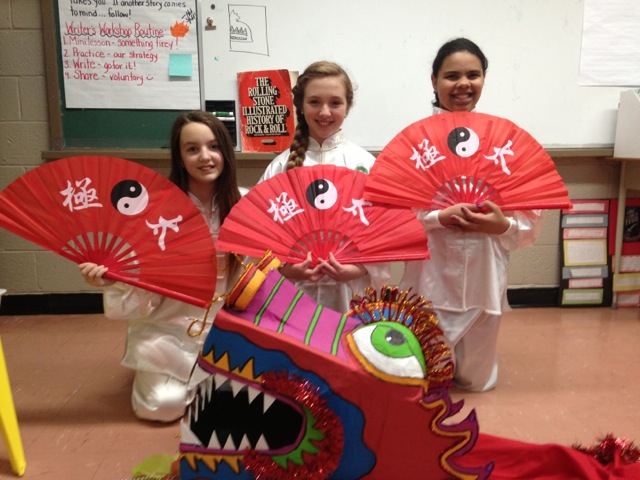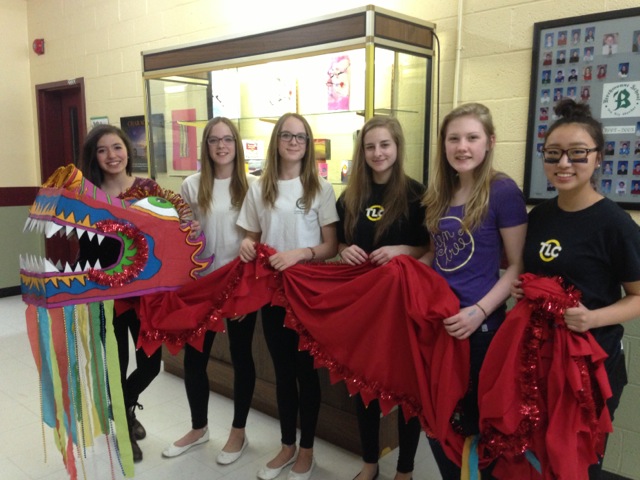 2014年4月23日,Birchmount School 迎来了一年一度的"艺术之夜"活动。汉语教师志愿者安阳带领舞蹈俱乐部和艺术班的同学表演了中国传统太极扇和舞龙表演,这些具有中国特色的中国传统艺术作为这次艺术之夜的一部分,为整台晚会加入了独特的中国元素。
    "艺术之夜"晚会六点钟开始,吸引了很多学生家长前来参加,晚会以校长的开幕词开始,学生表演合唱,小品,舞蹈等节目。中国传统艺术的加入也为当天晚会增添了色彩。当幕布拉开,身穿太极服,手拿太极扇的孩子们出现在观众面前,动作利落娴熟地表演太极时,观众惊喜万分并报以热烈的掌声;艺术课的学生们表演了中国舞龙,所用的舞龙是学生们亲手制作,美轮美奂。
    传统的中国艺术为这场"艺术之夜"注入了别样的"中国风",让学生家长和所有观众感受到了中国艺术的魅力。