On May 25, 2015, the Kung Fu Teacher Mr. Fei Fazhou and the Volunteer Chinese Teacher Cao Xi in CINB attended the "Multicultural Day" of Nashwaaksis Middle School in Fredericton.
During the event, Mr. Fei performed Tai Ji for the whole school which shocked the audiences. For many teachers and students here, this was the first time to see the live demonstration of Tai Ji, they all admired it .Later, Chinese culture exhibition booth also aroused wide concern. Many students came to play Chinese fan and umbrella, think about the Chinese ring puzzle and tangram, practice how to use Chinese writing brush and chopsticks. All the Chinese staff were just so interesting that the students could hardly put them down.
This activity not only provided a good chance for the teachers and students in Nashwaaksis Middle School to know more and understand more about Chinese culture. It also laid a good foundation for Chinese teaching in this school.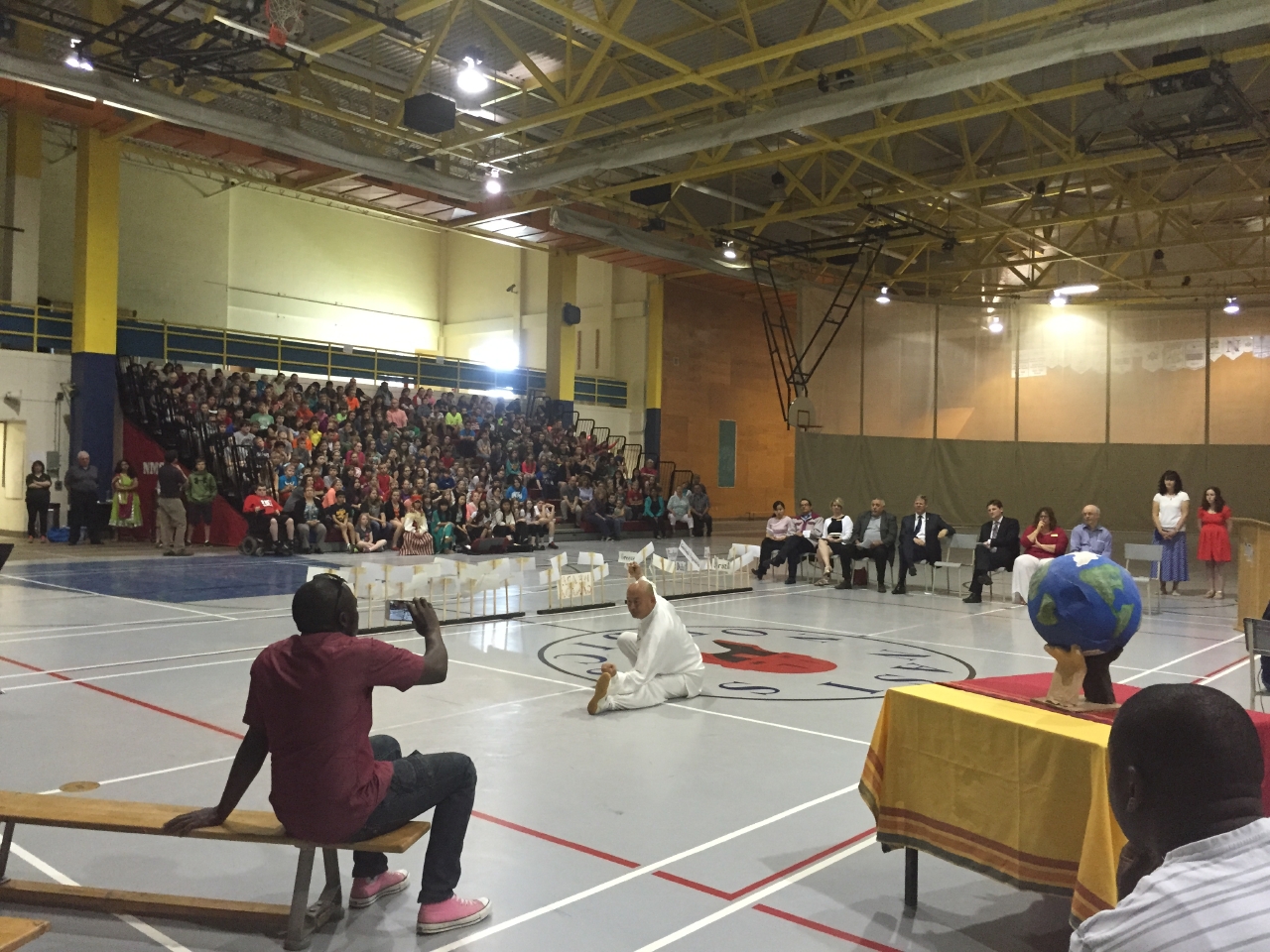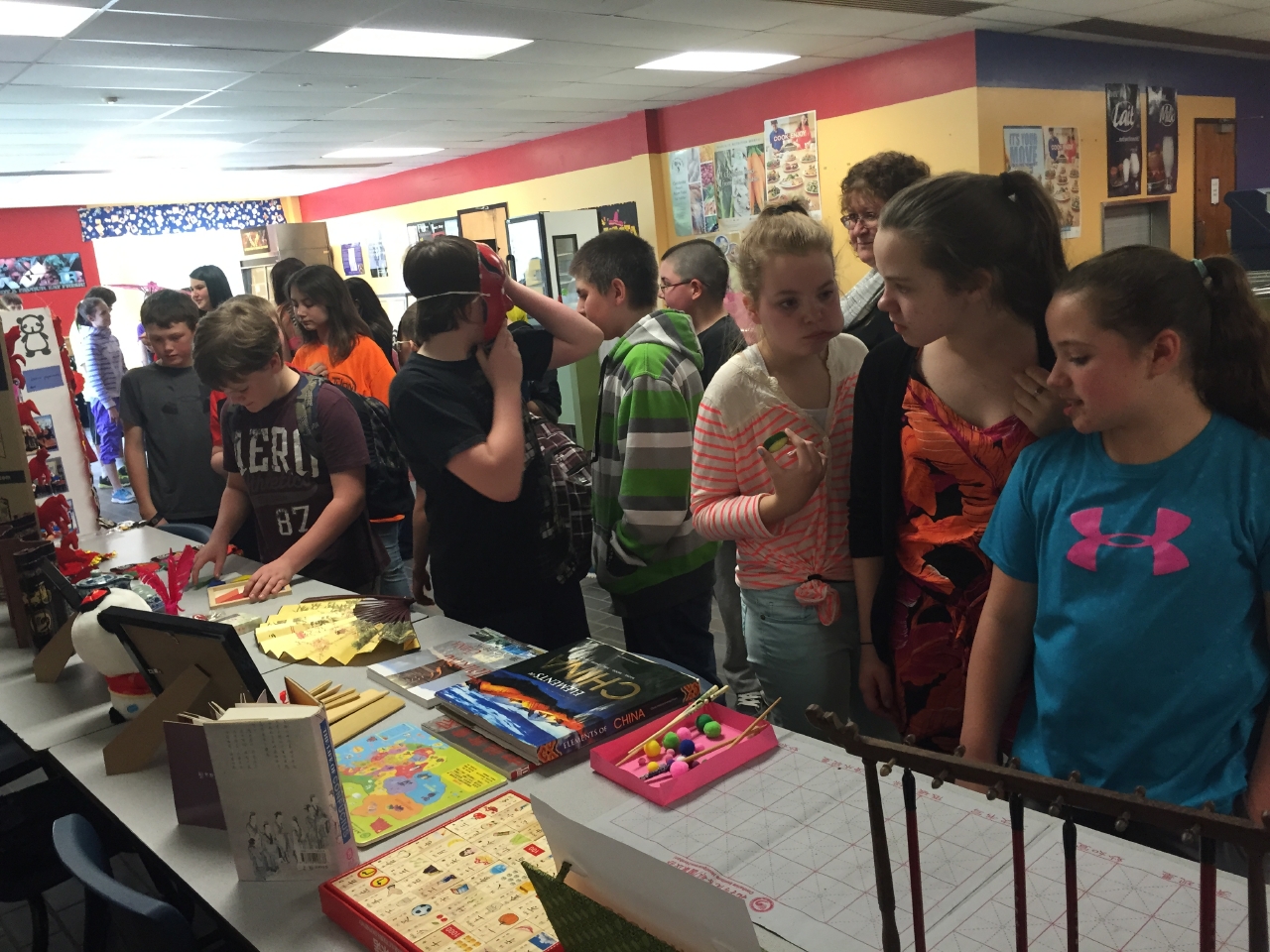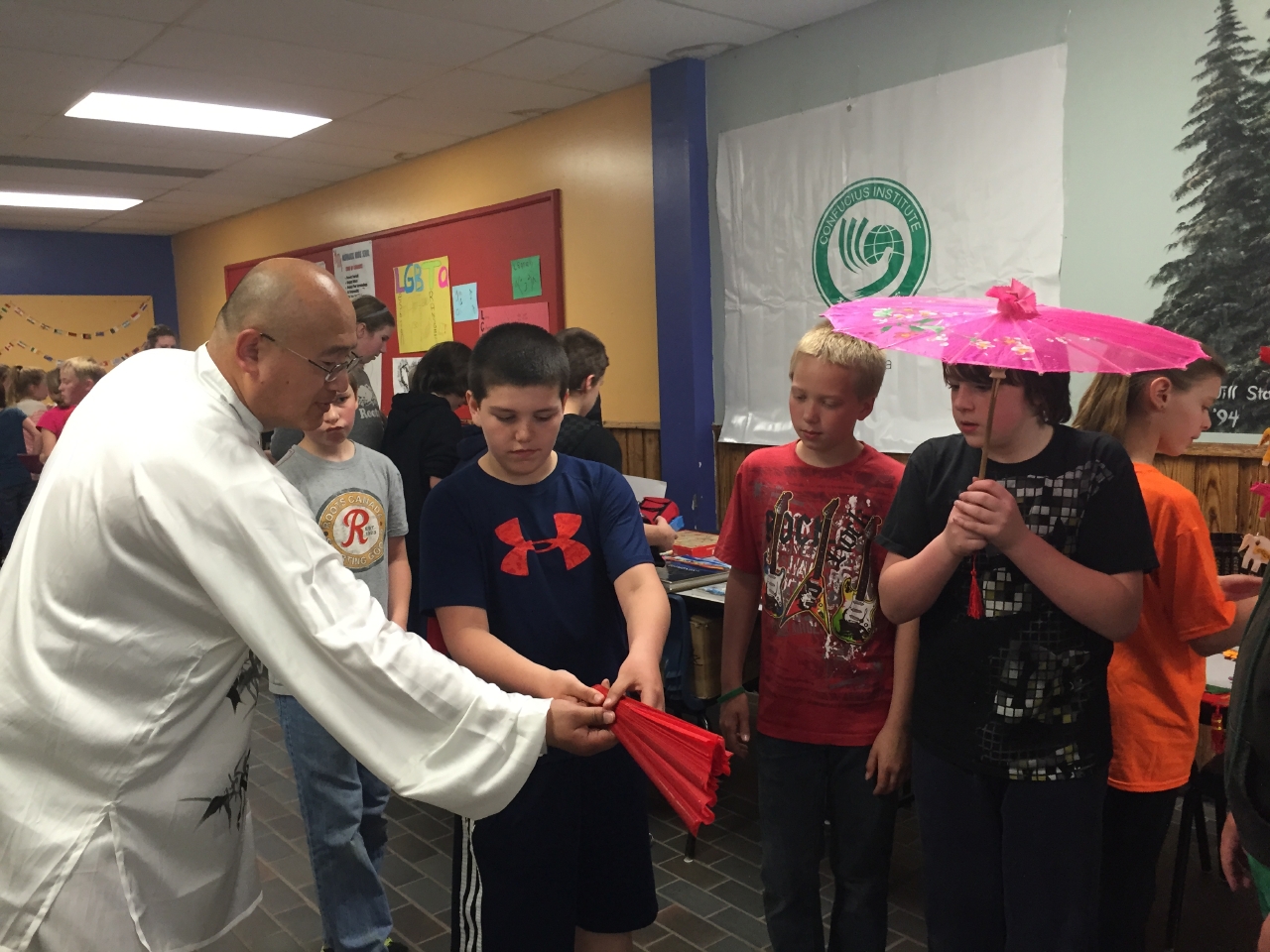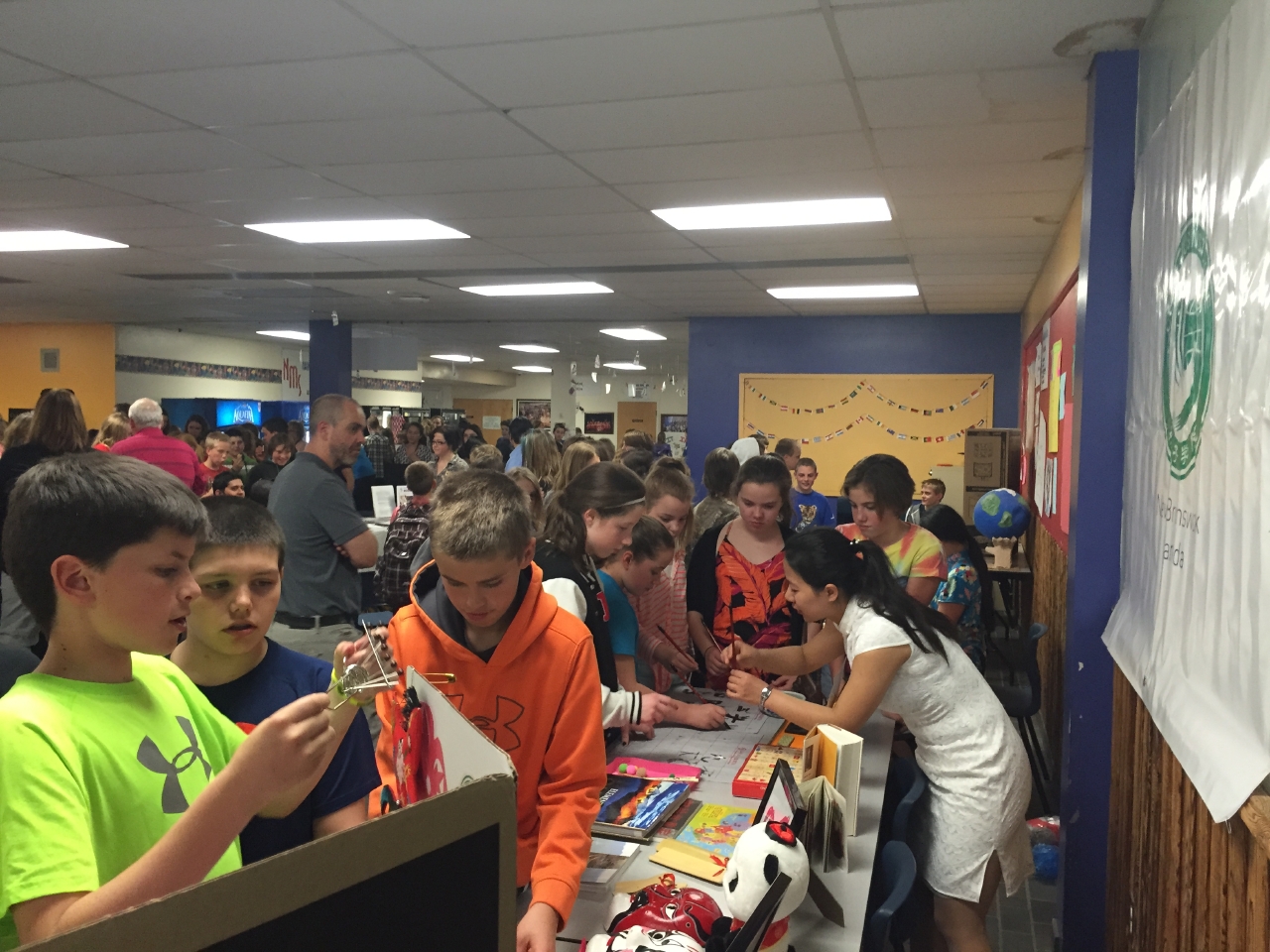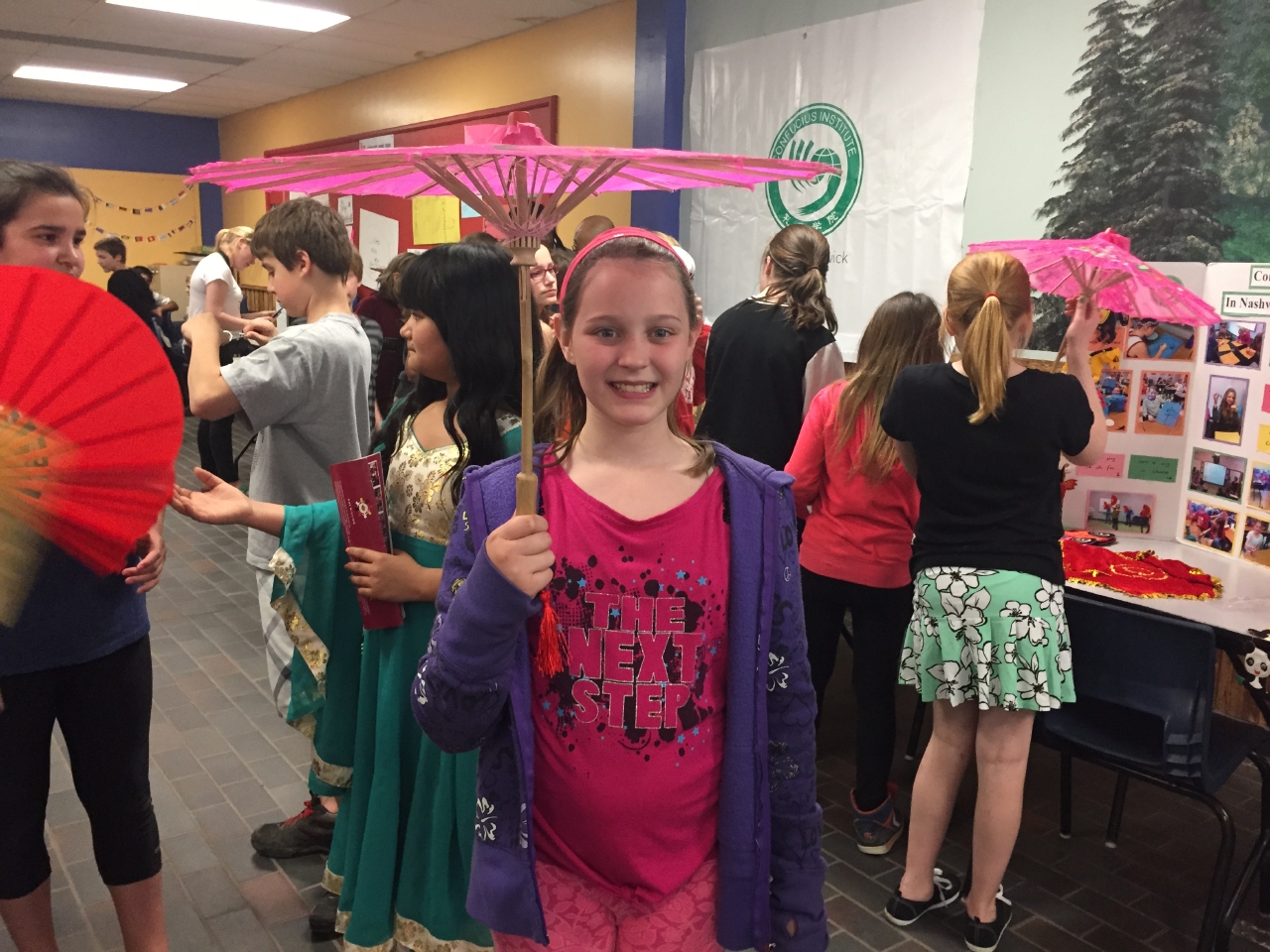 —— written by Cao Xi
新布伦瑞克省孔院参加弗莱市Nashwaaksis中学"多元文化节"
    2015年5月25日,新布伦瑞克省孔院武术教师费发洲老师以及志愿者教师曹曦应邀参加了弗莱市Nashwaaksis中学的"多元文化节"活动。
    活动中,费发洲老师为全校师生带来了精彩的太极拳表演,博得了全场多次雷鸣般的掌声,很多师生都是第一次观看到现场的太极拳表演,纷纷赞叹不已。随后,琳琅满目的中国展台亦吸引了众多观众。学生们把玩着中国扇、油纸伞,琢磨者九连环、七巧板,也争先恐后地学习着使用毛笔和筷子。这些充满着中国特色的各式小物件都让学生爱不释手,使得中国展台前热闹非凡。
    本次活动不仅让Nashwaaksis中学的师生进一步认识、理解了中国文化,开阔了学生的视野,同时也为这所学校的汉语教学活动奠定了更好的基础。
——曹曦供稿