On June 12, 2015, Spring Chinese Culture Gala was held in  Edith Cavell School ,Moncton.The volunteer Chinese teacher Mou Chunxiao  organized  the students to perform Chinese traditional performances in the gala .
The Gala started with the Chinese Square Dance Little Apple played by 20 students of grade 3 and went to the closing by the beautiful melody of the Butterfly Lovers. The whole stage was totally decorated by the art works made by students who attended Chinese art classes. Colourful butterfly lanterns and gorgeous Chinese traditional painting fans highlighted a kind of native Chinese flavor.
Grade 6 and Grade 7 students played the piano Liu Yang River and the Butterfly Lovers respectively. A group of Grade 7 students sang the Jasmine Flower song together .And the most eye-catching program is the grade 5 students and their teacher reading the Chinese poem. 
This is the first time that Edith Cavell carry out Chinese program and the principal said it was so meaningful that she would like to continue this project next semester.
At the meanwhile ,Teng Jing ,the director of Confucius Institute of New Brunswick took part in the gala to present the school a Chinese gift offered by Hanban .She said she was deeply impressed by the performance and spoke highly of the volunteer teacher's work.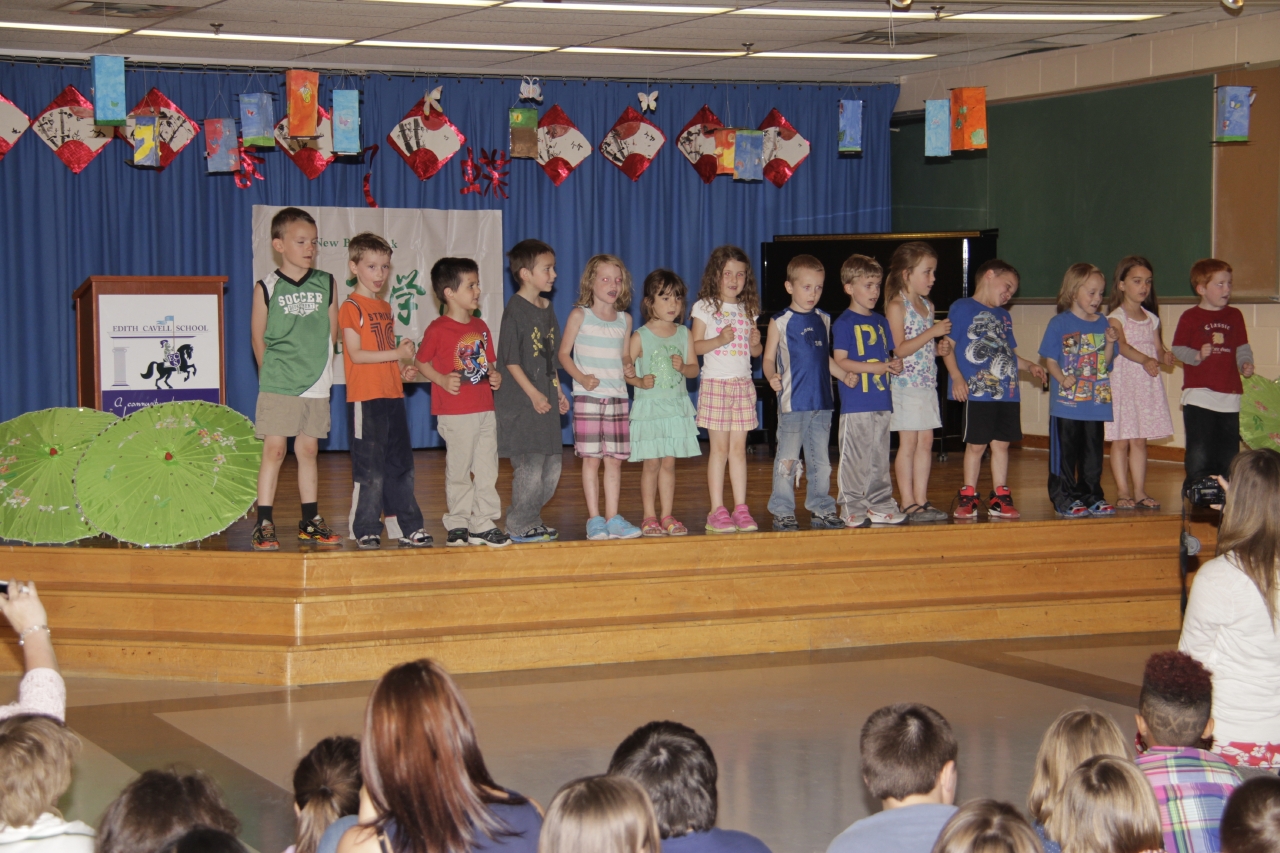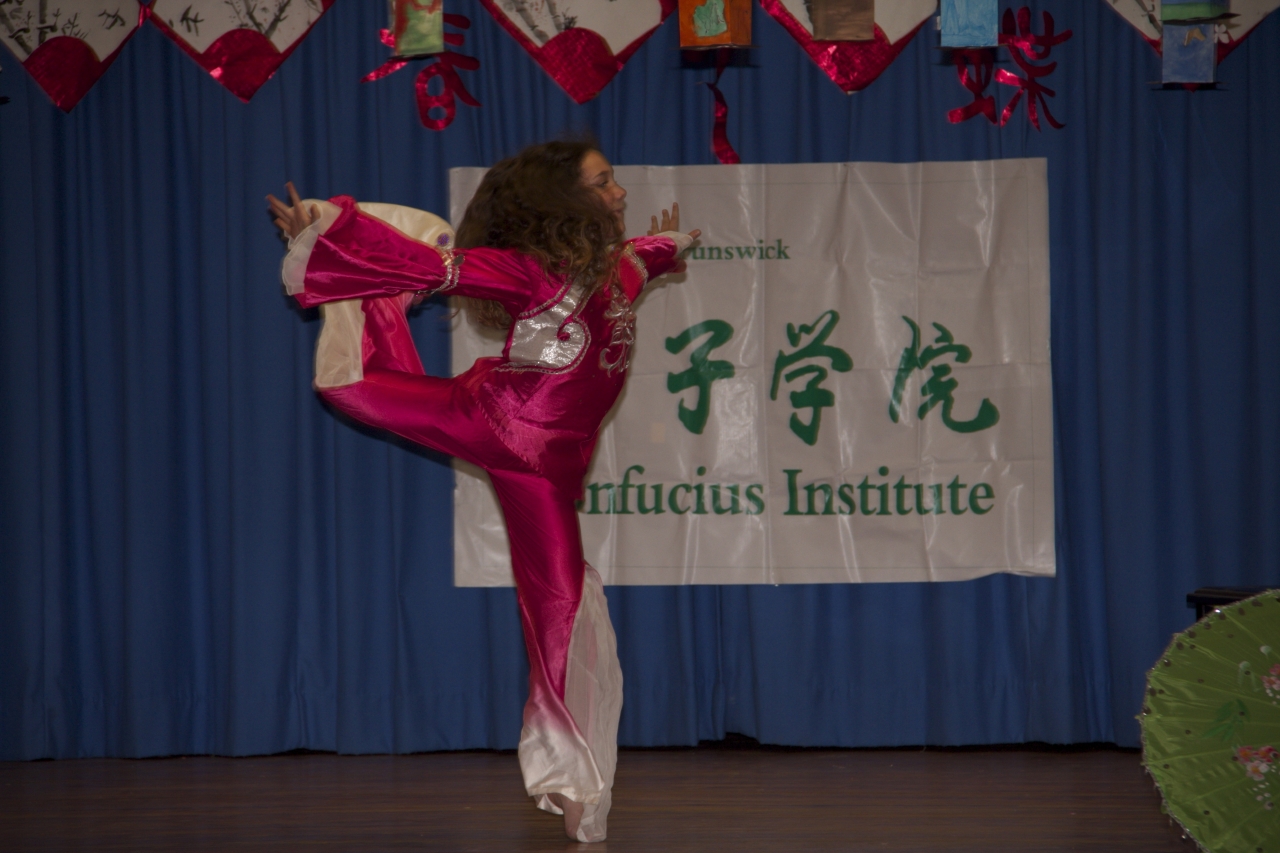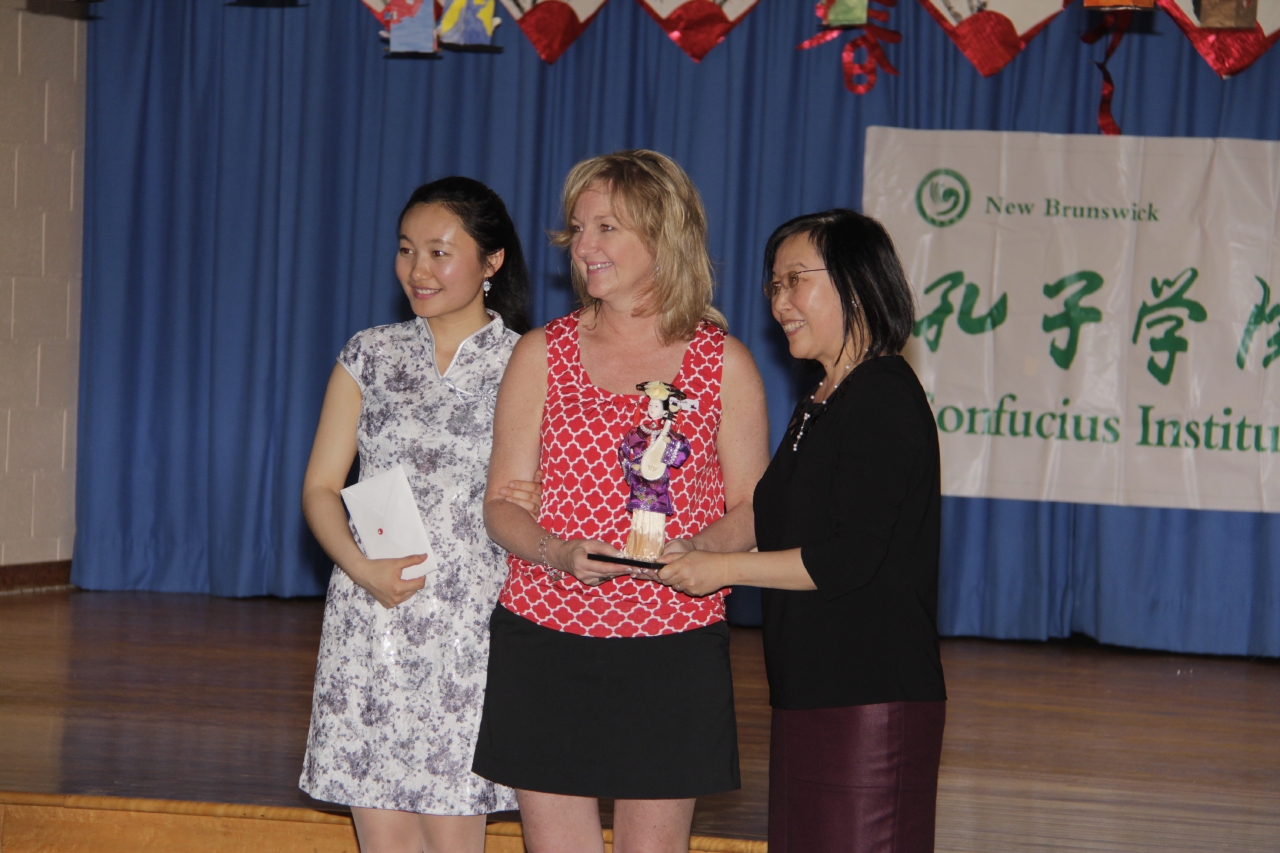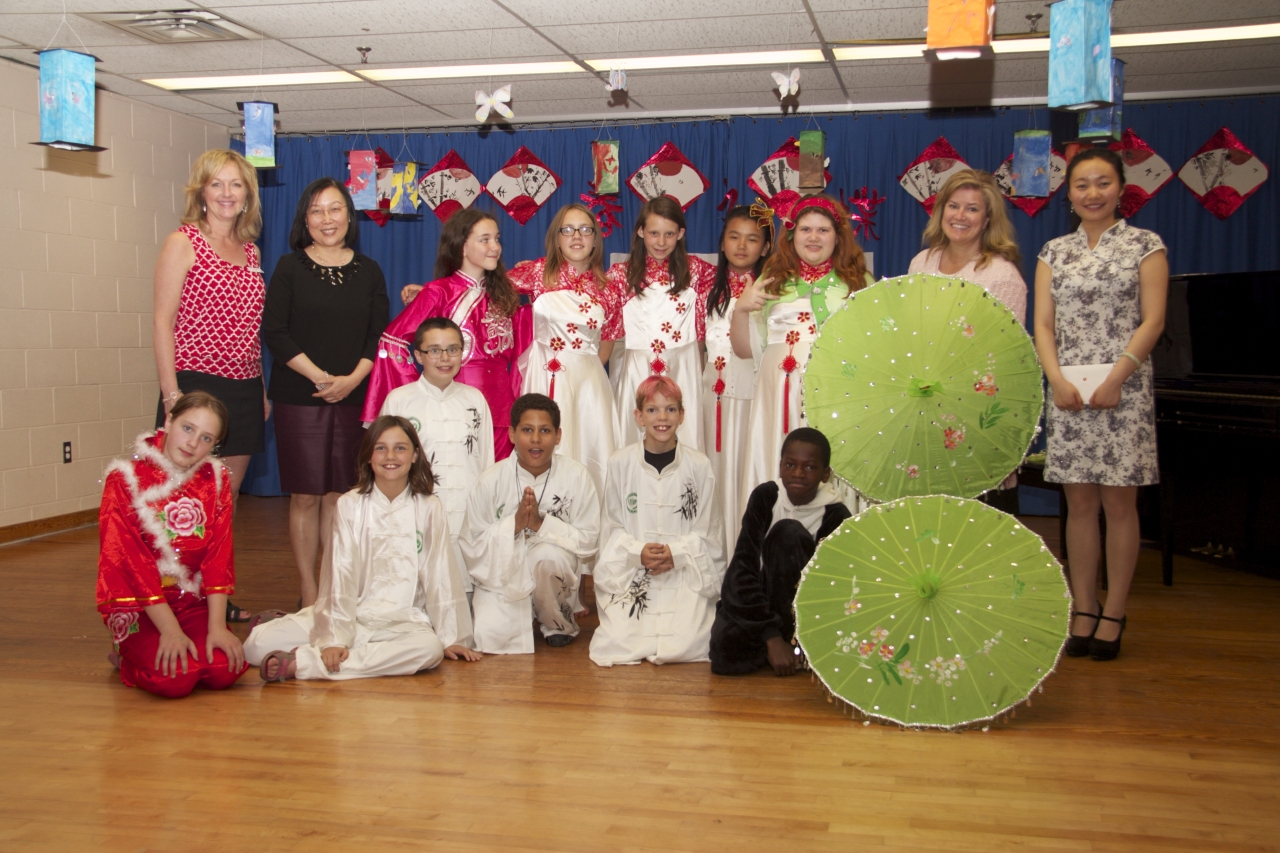 新布伦瑞克省蒙克顿市Edith Cavell 学校成功举办中国主题校会
    2015年6月12日,蒙克顿市Edith Cavell 学校在志愿者教师牟春晓的组织下举办了以"春之蝶"为主题的中国文化校会。 
    校会以二十名三年级小学生齐跳广场舞《小苹果》开场,在优美的梁祝音乐中结束。整个舞台由学生在汉语课堂上创作的中国美术作品装扮,一只只色彩绚丽的蝴蝶灯笼和一幅幅独树一帜的中国画扇子将舞台装点的中国味十足。
    学生们表演了非富多彩的中国节目,有中国钢琴曲《浏阳河》及《梁山伯与祝英台》演奏,中华诗词《咏梅》朗诵,《茉莉花》合唱,《梁祝》舞蹈等等,精彩表演博得全校师生阵阵掌声。
    这是Edith Cavell 学校第一次接待中国老师,校长表示此项目对学生意义重大,下学期还要继续开展。
    同时,新步伦瑞克省孔子学院院长滕菁女士也出席了校会,并在会上讲话,她热情地赞扬了学生们的表演,肯定了志愿者的工作,并且带来极具中国特色的礼盒送给学校。