Dragon Boat Festival, also known as Duanwu Festival or Duanyang Festival, together with Chinese Lunar New Year and Mid-autumn Festival, are considered as three most important festivals for Chinese descendents. Three of the most widespread activities for Duanwu Festival are eating (and preparing) zongzi, hanging Aicao and racing dragon boats. On June 16th, a special dragon boat race was held in WRES, all the Grade 4 and Grade 5 students participated in the Race. 
Prior to the race, 4-A class led all the students singing two songs in Chinese, showing their remarkable achievement in Chinese learning. Mrs. Teng Jing, director of CINB, was very impressed by the students' singing. The students showed great passion and teamwork in the race. After the race, Miss Cheng, the volunteer Chinese teacher, led all the students and staff to do the dragon boat dance along with the music.
The whole program was students-centered and highly-interactive, which enabled the students to experience Chinese festivals and customs by themselves and to become more open-minded toward diversities.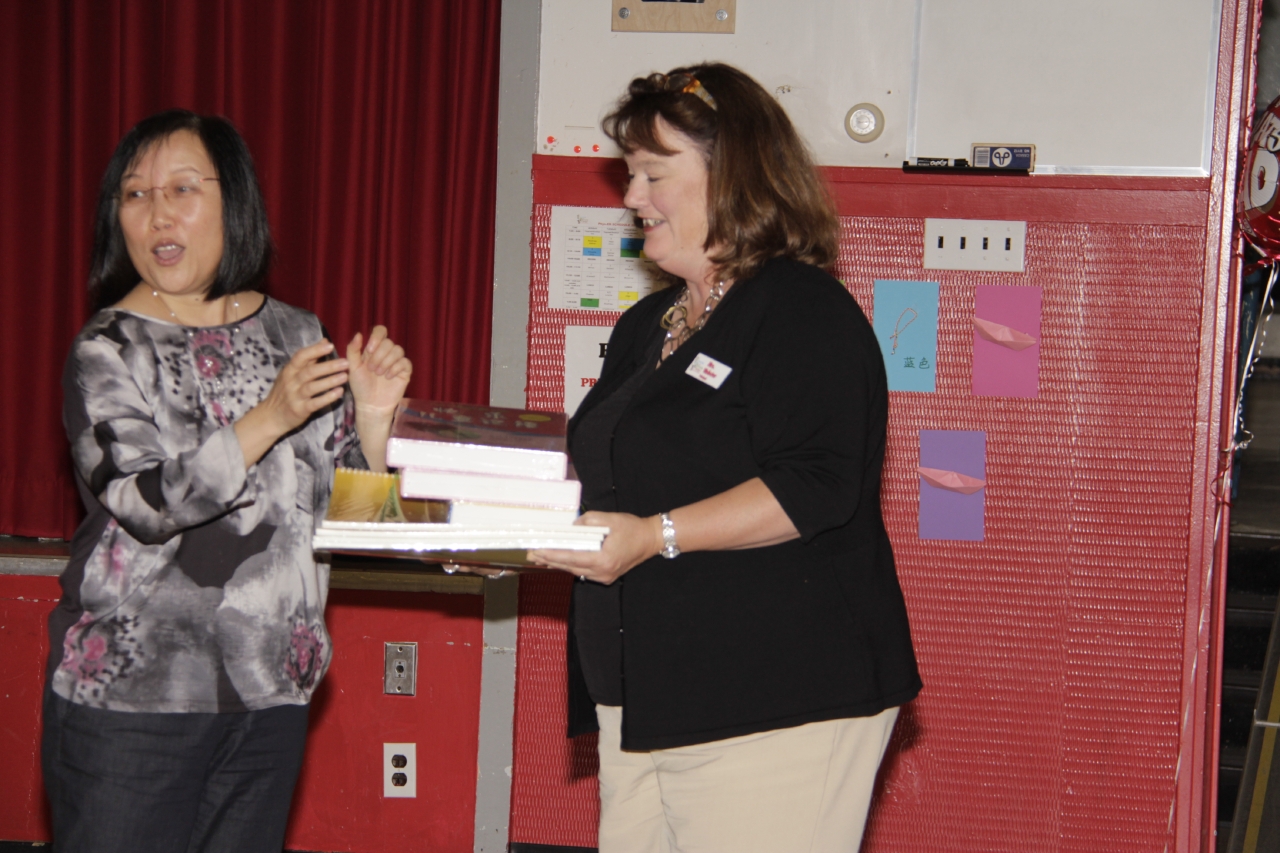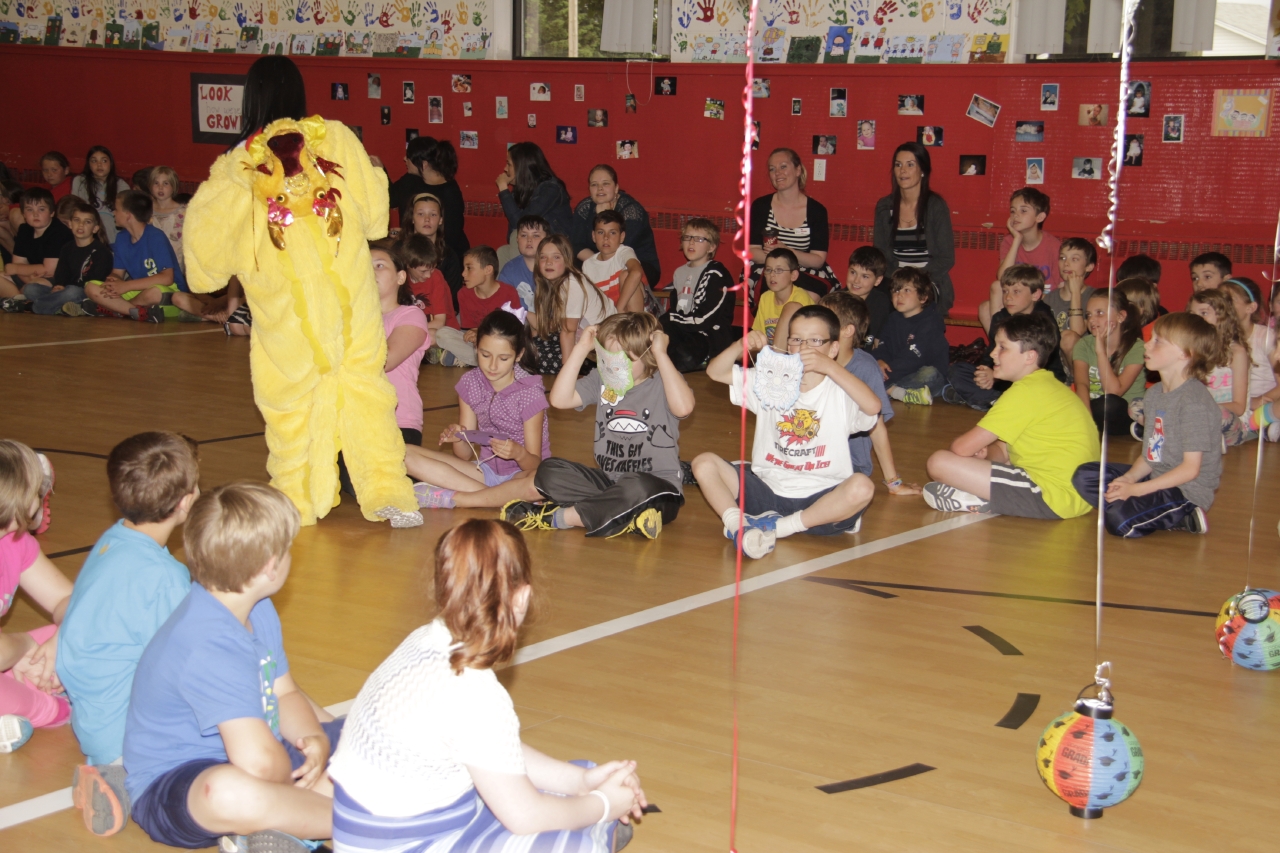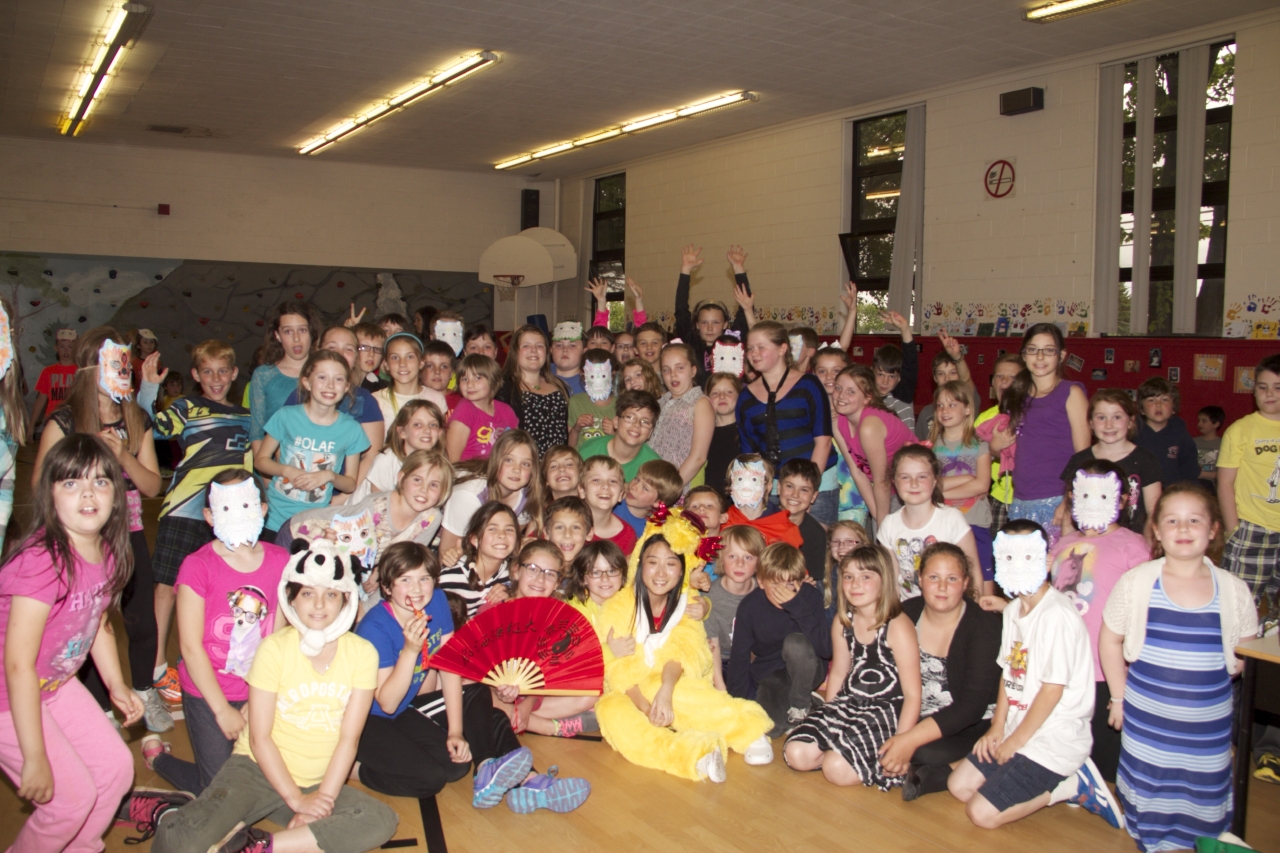 河景小学举办趣味龙舟竞赛,欢庆端午佳节
    端午节又称龙舟节、端阳节,与农历新年、中秋节并称华人三大节日。端午节素有挂艾草、吃粽子、赛龙舟、饮雄黄酒等习俗。2015年6月16日,农历端午即将来临之际,河景小学高年级师生汇聚一堂,举行了一场别开生面的趣味龙舟竞赛。《龙的传人》的激昂旋律,神气十足的中国龙装饰,色彩艳丽的五彩绳,今天的校园充满着欢乐的节庆气氛。
    四年级的学生演唱了动物歌和数字歌,台下的学生们听到熟悉的旋律,也摇头晃脑地唱了起来。孩子们动人的歌声和陶醉的神情展示了他们几个月来学习中国语言和文化的成果,也彰显着他们学习的热情。孔子学院外方院长滕菁女士深为所动,将中国文化相关书籍赠送给学校图书馆,鼓励学生们在学习汉语和汉文化的道路上不断前行。暖场过后,趣味龙舟竞赛正式开始。孩子们兴致盎然,默契十足,在加油声和欢呼声中朝着终点奋力前进。最终,获胜的五支队伍在汉语教师志愿者称颖超的带领下跳起来龙舟舞,随后在场的所有师生也共同参与了进来。
    整场活动在轻松愉快的氛围中持续了一个小时,孩子们热情参与并且乐在其中,亲身体验了一把中国民俗。