At 1: 30 a.m., September 17 (Eastern time zone of Canada), after 30 hours' journey, Shandong University Art Troupe finally arrived in Moncton, the largest city of New Brunswick. After a short rest, the members of the art troupe presented a wonderful sound and vision of oriental charm to 600 audiences of Moncton, energetically, professionally and artistically. The city councilwoman Ms. Ginette, "Piano Prince of Canada" Roger Rod and people in all walks of life attended the concert, and gave high praises to the diverse and skilled performances brought by the art troupe.
 After the first successful performance, the art troupe hurried off to Fredericton, capital city of New Brunswick, and presented their second performance in Park Street Elementary School, one of the best ones in Fredericton. Deputy Mayor of Fredericton, Anglophone School District West Superintendent, Anglophone School District West Educational Supervisors, representatives from AEI (Atlantic Education International), and directors of CINB (Confucius Institute of New Brunswick) attended this event and addressed remarks.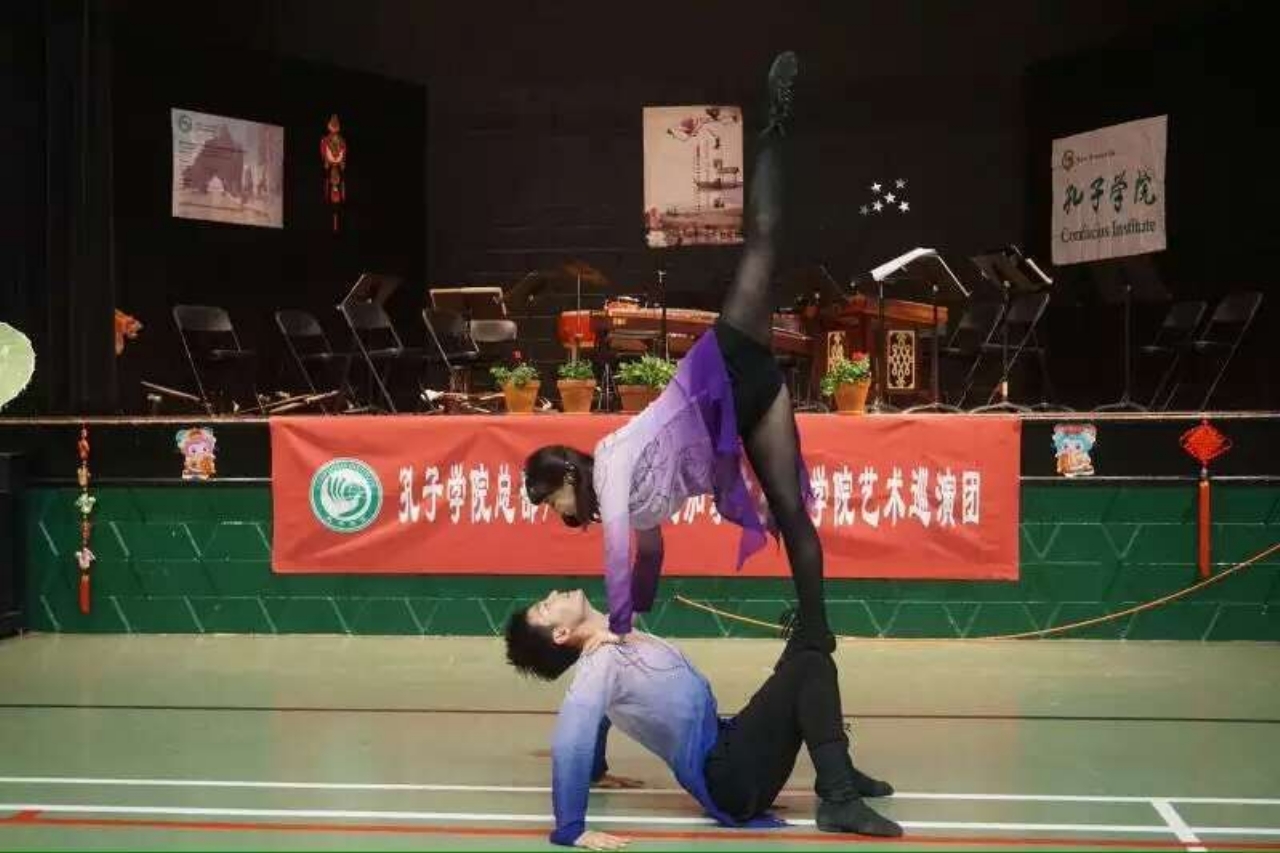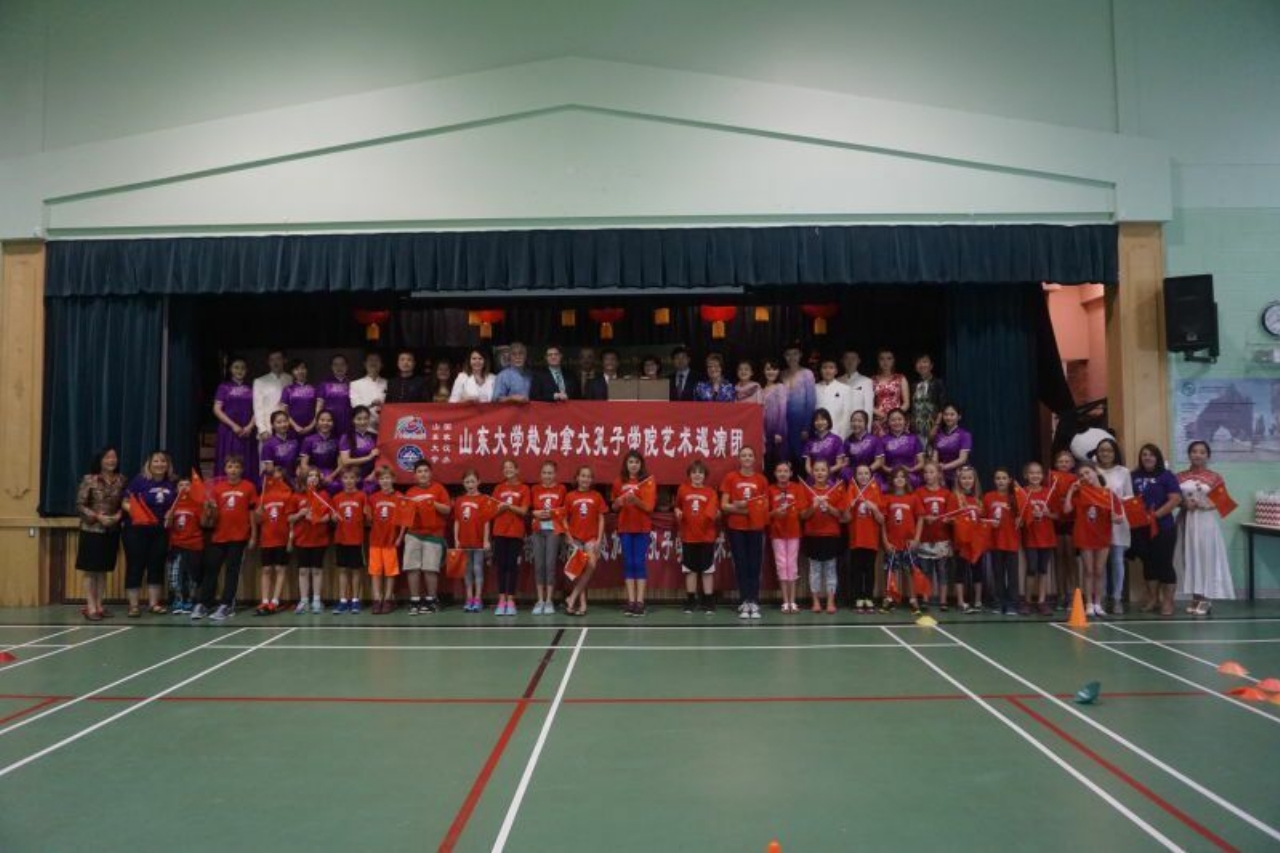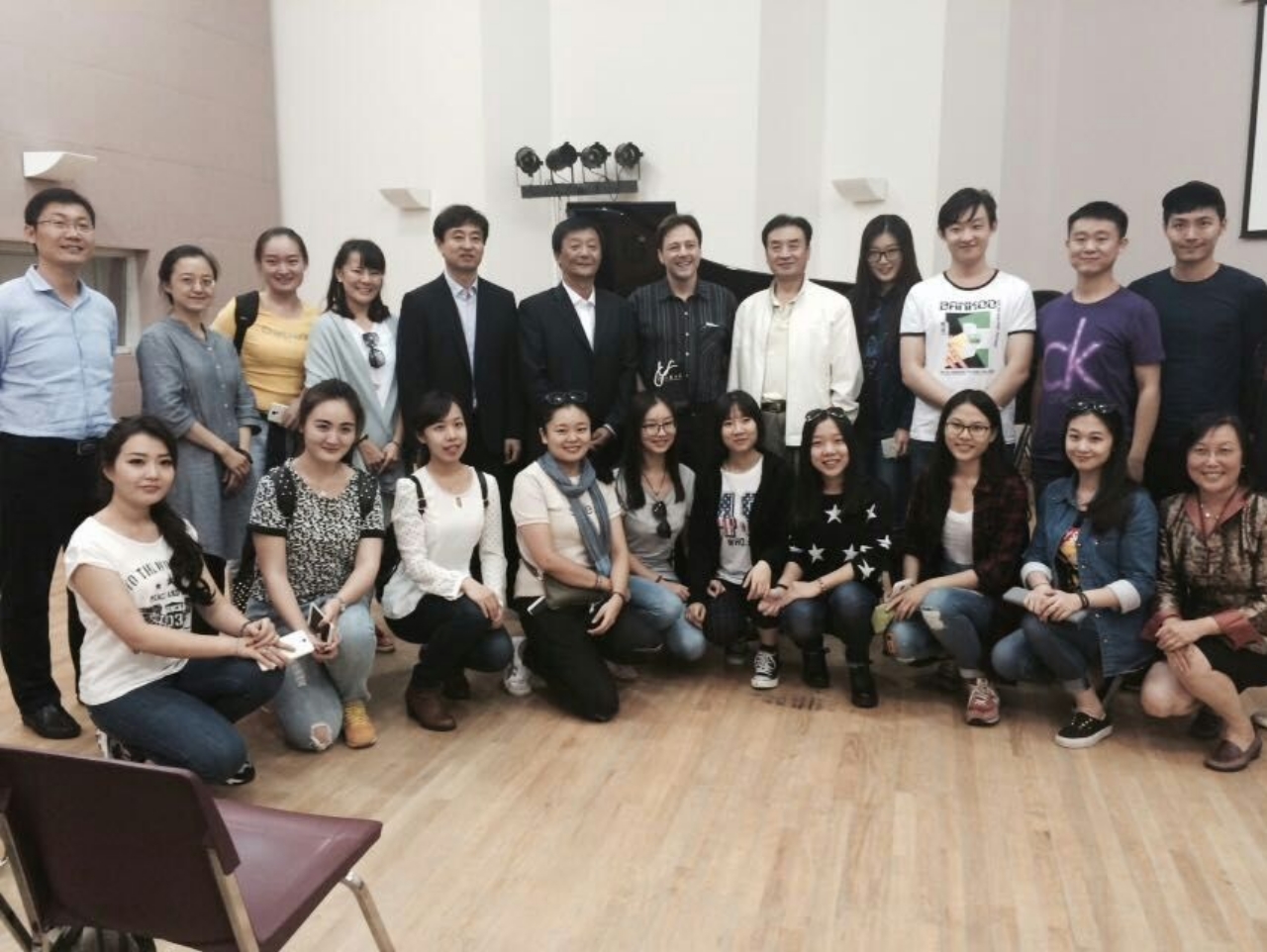 After the successful completion of the task, all members of the art troupe were invited to the music department of Moncton University, going into their classroom, observing their vocal music teaching, and interacting with pianist Roger Rod. The latter played "The party" and "Pinghu Qiuyue" for the art troupe who were deeply impressed. Mr. Rogers further expressed his hope for an opportunity to cooperate with Shandong University Art Troupe.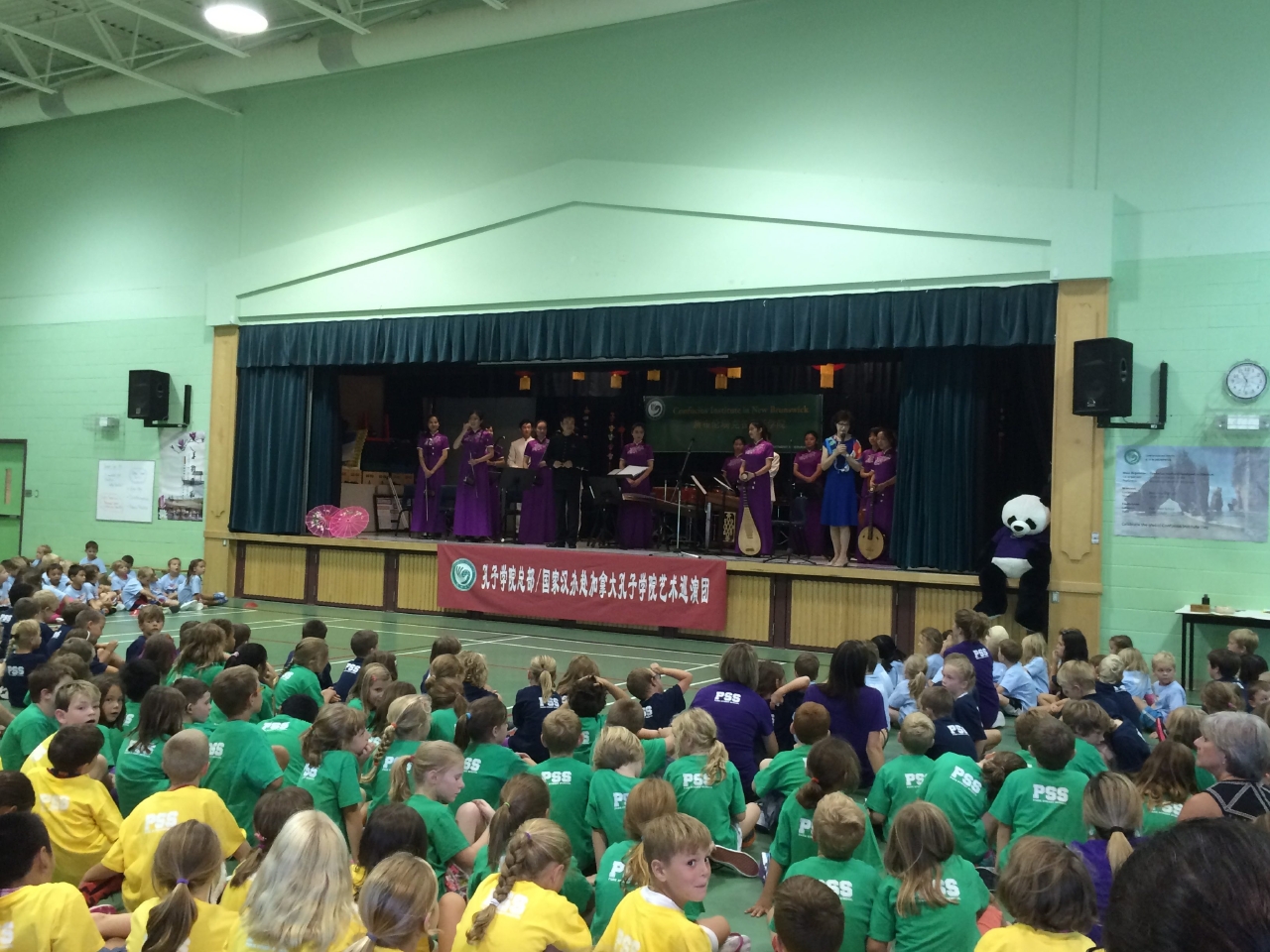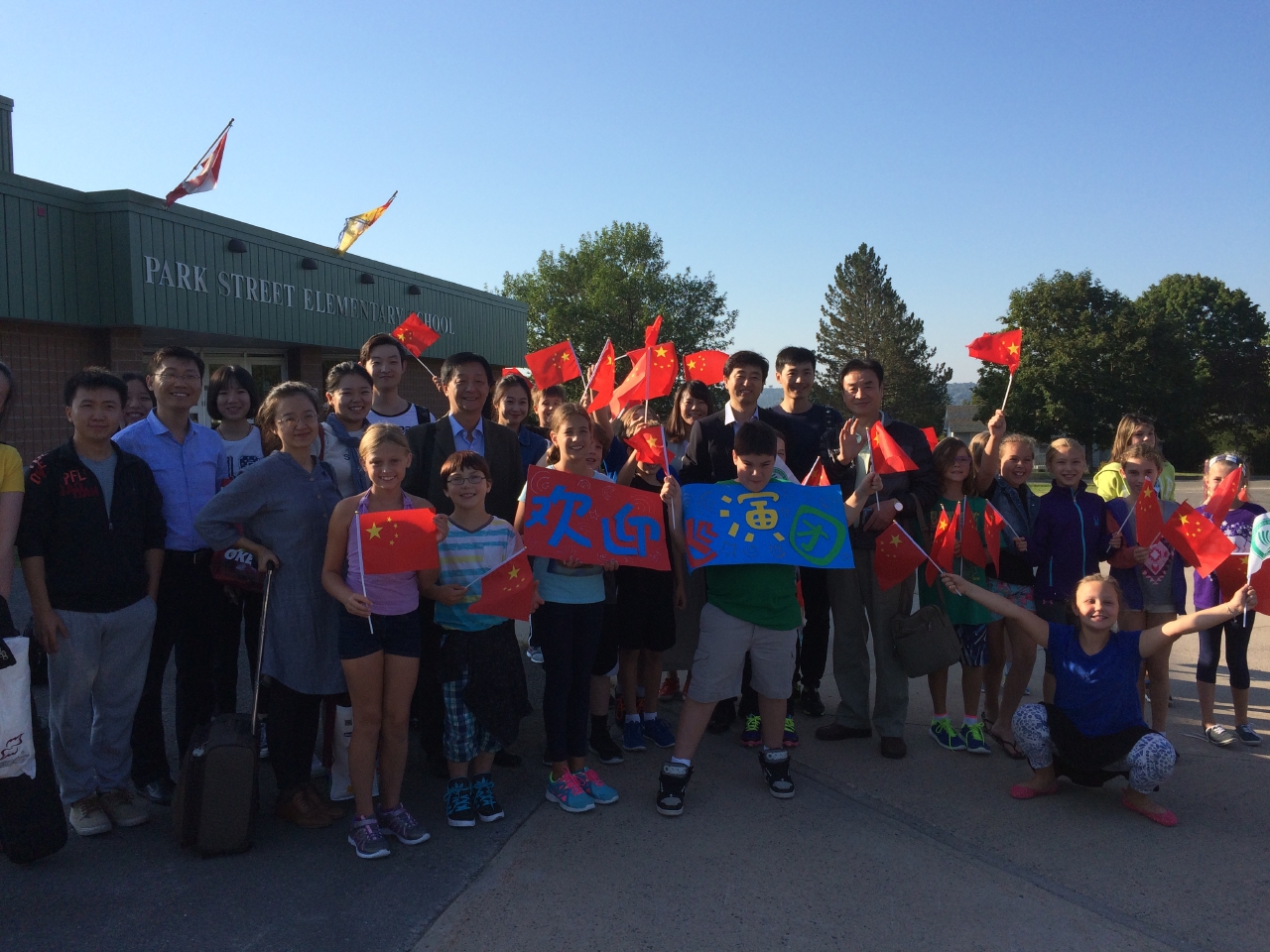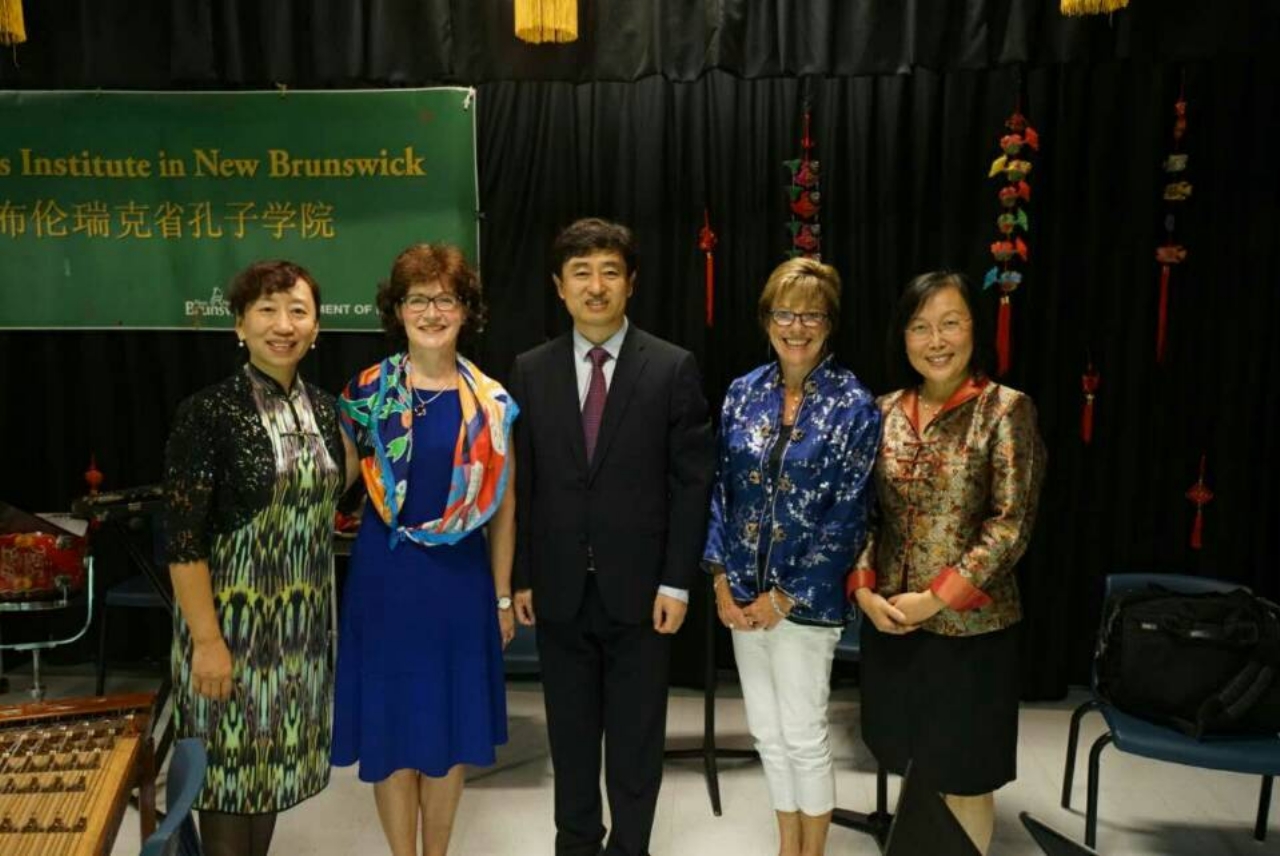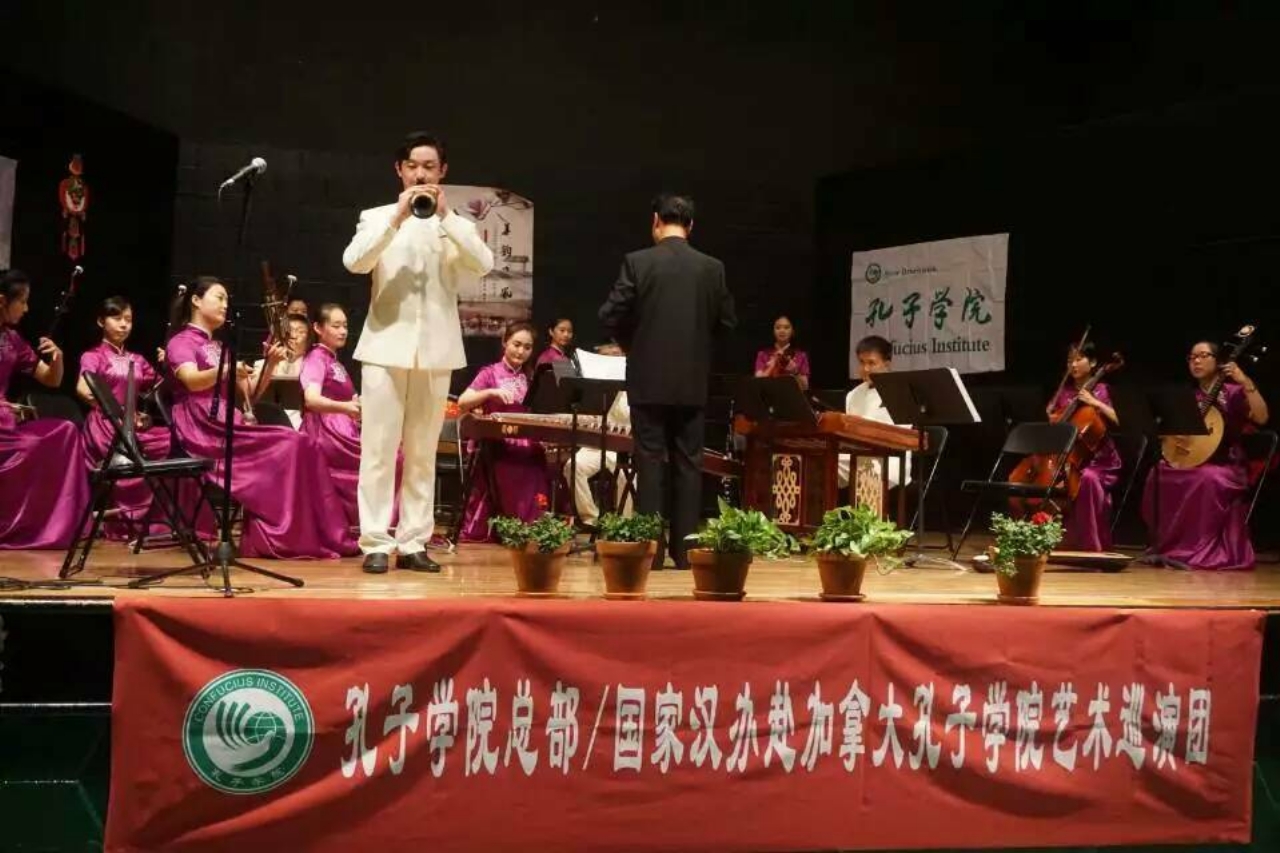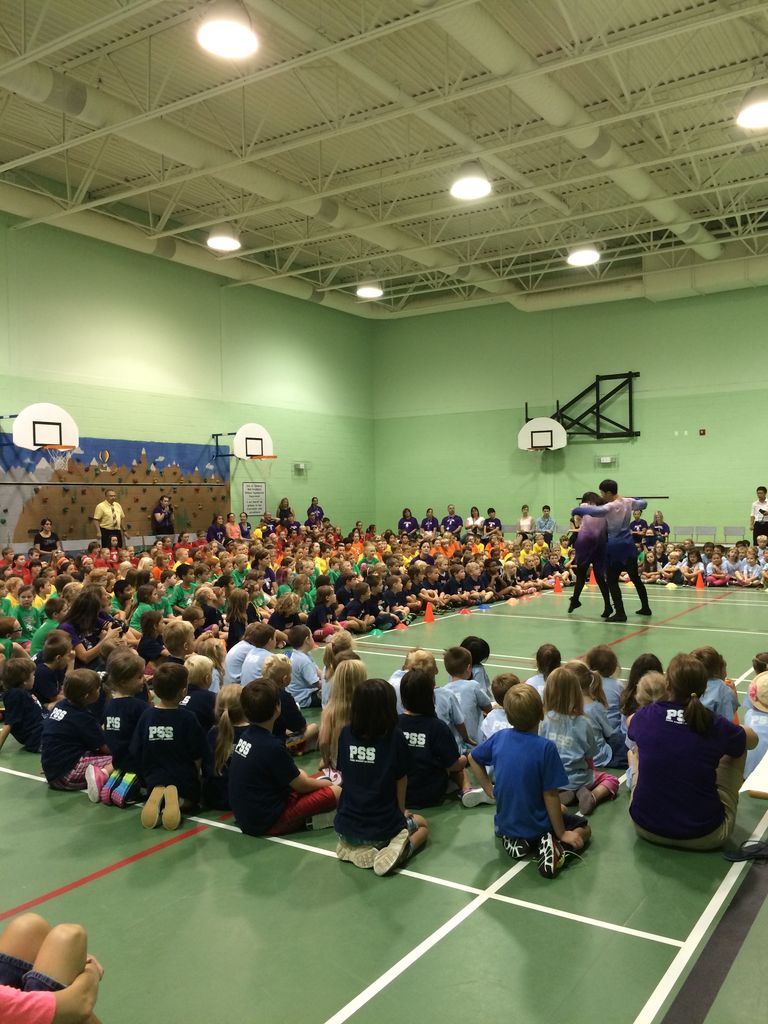 We sincerely thank Hanban and Shandong University Art Troupe for bringing traditional Chinese culture to the small town of eastern Canada, and heartily wish the art troupe a successful visit to Canada.
(Xiaoyu Zhang )
山东大学艺术团赴加拿大巡演首场告捷
    经过三十几个小时的漫长旅程,山东大学艺术团于加东时间九月十七日凌晨一点半抵达新布伦瑞克省最大城市蒙克顿。稍事休整后,艺术团成员以饱满的精神状态、专业的艺术素养,为蒙克顿市的六百余名观众带来了一场极具东方特色的视听盛宴。蒙克顿市议员吉耐特女士、 "加拿大钢琴王子"罗杰斯·罗德等各界人士出席了音乐会,并对汉办巡演团带来的形式多样、技艺高超的表演赞不绝口。
   首场告捷后,艺术团又连夜奔赴新省首府弗雷德里克顿。在该市最富盛名的公园街小学奉上了他们抵加之后的第二场演出。新省首府弗雷德里克顿副市长、学区负责人,新省孔子学院理事会理事长及相关代表观看了演出并分别致辞,感谢艺术团不远万里、星夜兼程,为当地人民带来精彩纷呈的中国传统艺术,让加拿大青少年亲身体验中国传统艺术的魅力。
   圆满完成演出任务后,艺术团又应邀来到当地的蒙克顿法语大学音乐学院,走进课堂之中,零距离地观摩声乐教学,并与钢琴家罗杰斯·罗德先生展开互动。罗杰斯·罗德先生为艺术团演奏了《晚会》和《平湖秋月》两首曲目,艺术团成员都为他精湛的琴艺深深打动。罗杰斯·罗德先生亲切地与艺术团成员交谈,并表示期待有机会到中国与他们展开合作。
   我们衷心感谢汉办派来山大巡演团,把传统文化送到加东的边陲小城,祝演出团加拿大之行圆满成功。
(程颖超)