On Jan.27, 2016, CINB attended the 7th Multicultural Night Celebration of Park Street Elementary School in Fredericton. Ms. Teng Jing, the Foreign Director of CINB, Professor Li Minhong, the Chinese Director of CINB, Ms. Zhang Xiaoyu, the Chinese teacher of CINB, and the Volunteer Chinese teachers Cao Xi, Li Nannan joined in the event. 
Multicultural Night Celebration is a big event for Park Street School. Every year, it attracts many people from different countries to come and show their own culture. And some politicians and educators of New Brunswick also come to join in. This year, Ms. Jocelyne Roy Vienneau, the Lieutenant Governor in New Brunswick and Mr. Brad Woodside, the Mayor of Fredericton were invited to make a speech for the activity. Therefore,this is a good chance for CINB to show Chinese culture to the other countries' people here.
During the event, CINB teachers set up Chinese exhibition booth with many kinds of Chinese elements like Chinese panda toys, paper cuts, Chinese traditional umbrellas and Chinese kites which attracted many students and parents. The Volunteer Chinese teacher Cao Xi, who has been teaching Chinese Language and Culture in Park Street School for almost 3 years, with her dancing group, performed two beautiful dances. As the opening dance, the fan dance <Chun Xiao> got a very warm response and caught the audience's eyes. The umbrella dance set off a climax for the event, winning lots of applause and cheers. Wearing the colorful Chinese costumes, under the leadership of Cao Xi, the Park Street School kids were dancing with the Chinese traditional fans and oiled paper umbrellas, which not only fully demonstrated their learning outcomes, but also showed their love of Chinese culture.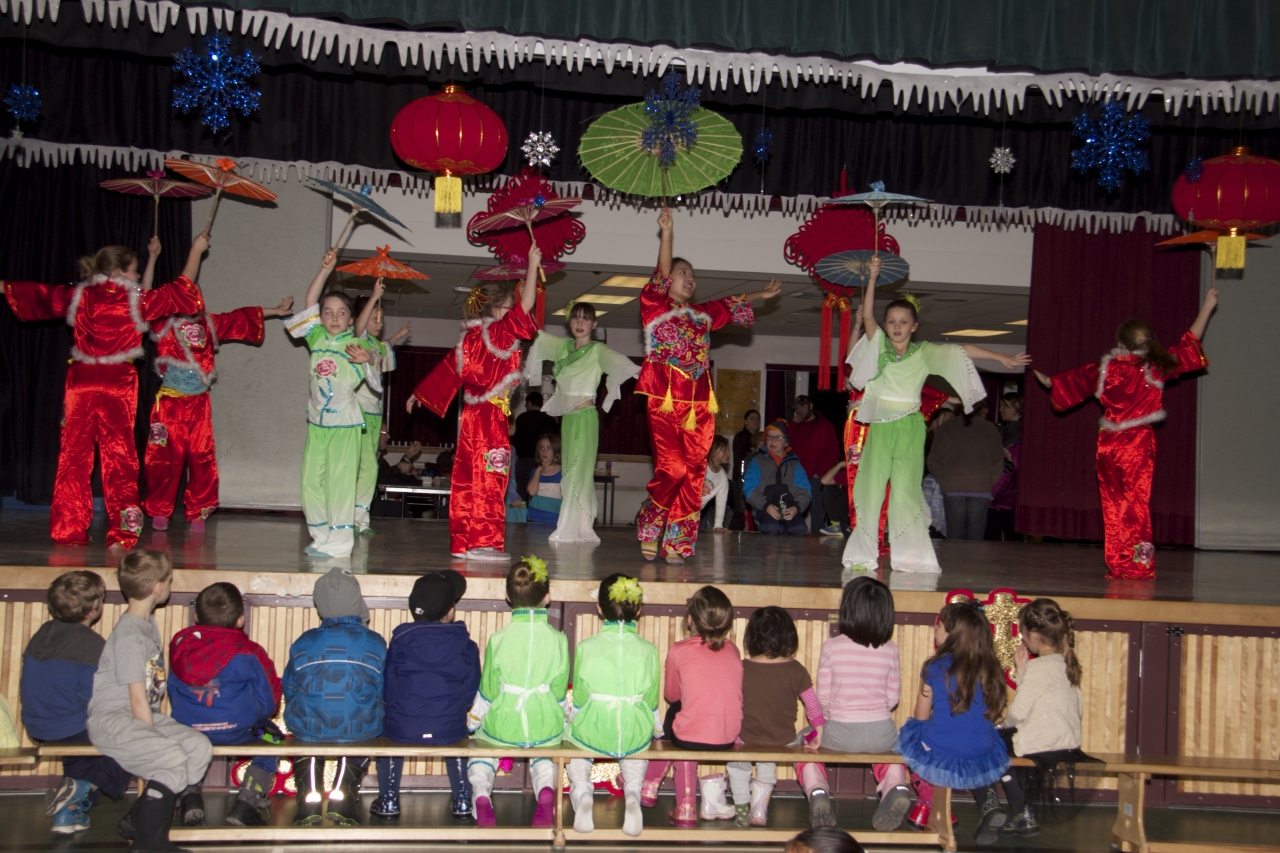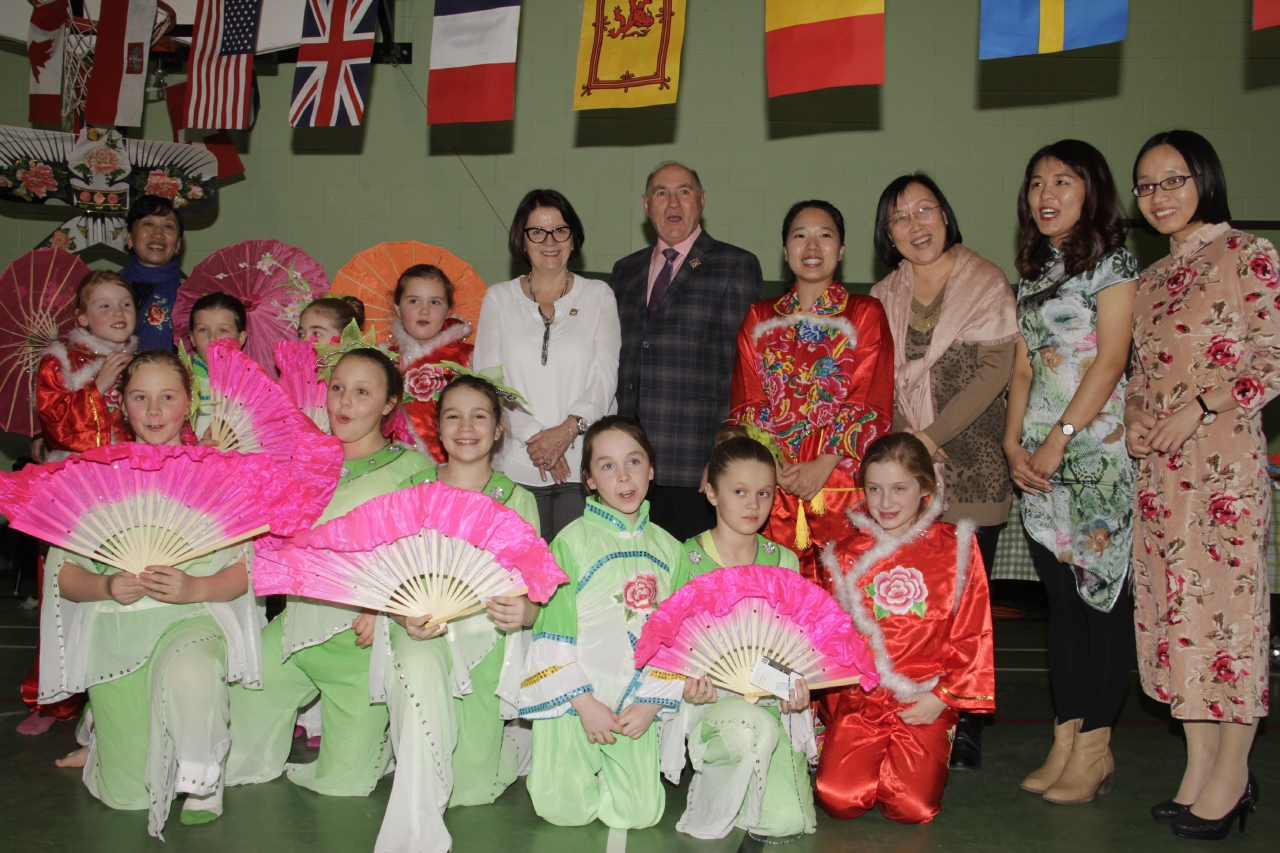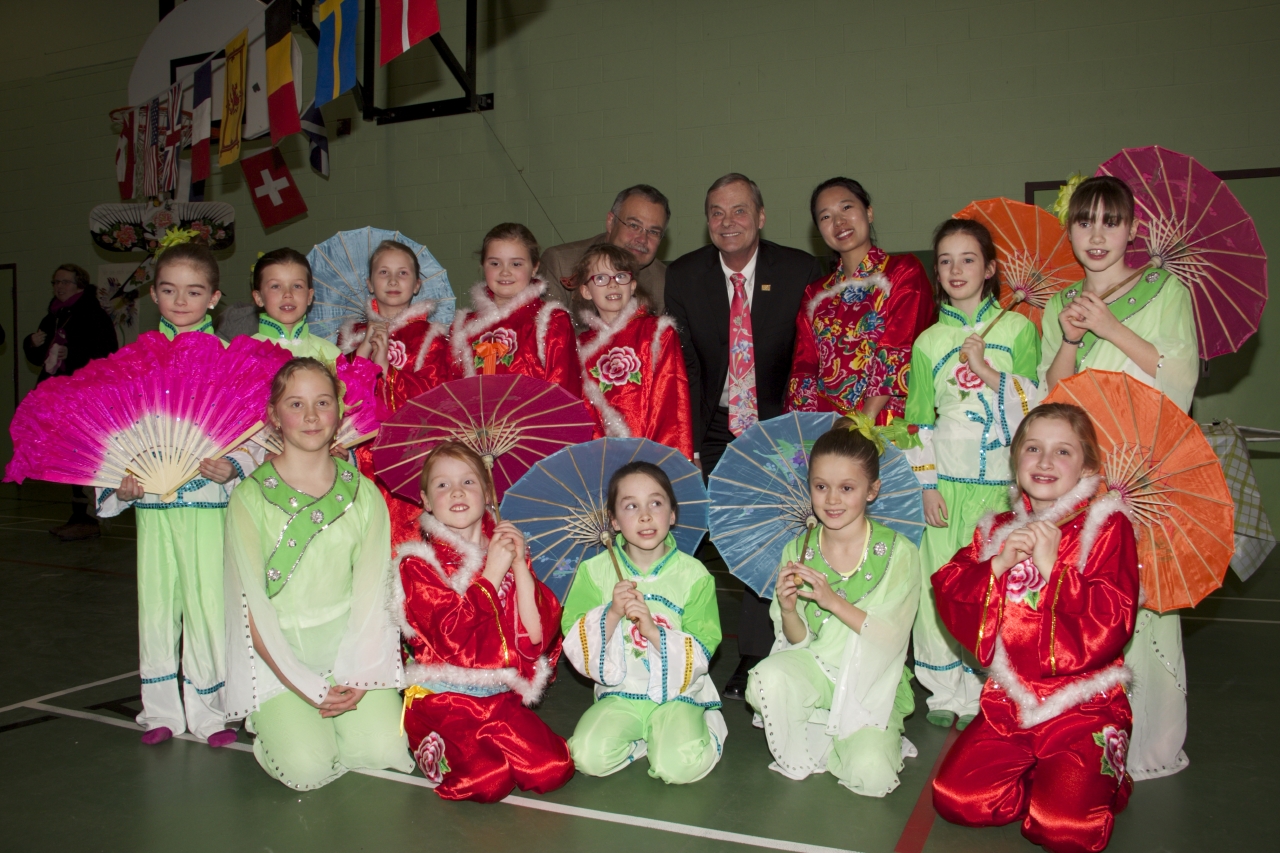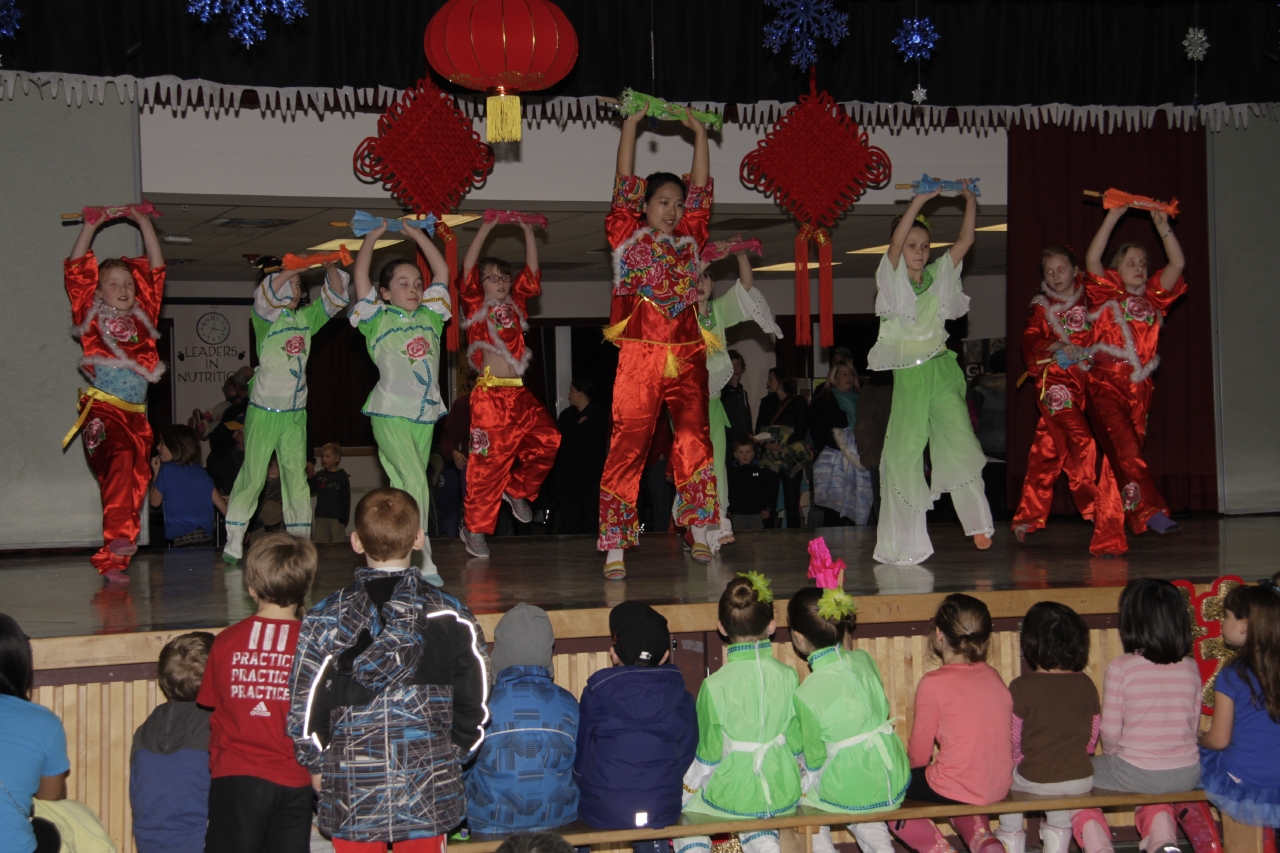 In this event, both Chinese booth and Chinese dances left a deep impression on the audience. The Lieutenant Governor of New Brunswick, Ms. Jocelyne Roy Vienneau and the Mayor of Fredericton Mr. Brad Woodside also came to the Chinese exhibition booth, communicating with the CINB teachers and speaking highly of the dancing kids.
This event gives the audience a better understanding of both CINB and Chinese culture, enhancing the cultural identity of each other. 
Written by Cao Xi
新布伦瑞克省孔子学院参加帕克街小学第七届"多元文化夜"庆典
    2016年1月27日,新布伦瑞克省孔子学院(以下简称新省孔院)应邀参加了弗莱市帕克街小学的第七届"多元文化夜"活动。新省孔院外方院长滕菁女士,中方院长李敏红教授以及孔院教师张晓宇,志愿者教师曹曦、李楠楠等人共同出席了本次活动。
    "多元文化夜"是帕克街小学一年一度的重大活动,每一年都会吸引很多来自不同国家的移民或组织来此展示各自的文化。而新布伦瑞克省政界以及教育界的人士也多有参加。此次帕克街小学邀请了新省总督Jocelyne Roy Vienneau女士和弗莱市长Brad Woodside先生分别为本次活动致辞。所以对新省孔院来说,这是一次向大家展示中国文化的极好机会。
    在活动中,新省孔院的教师们用熊猫、剪纸、油纸伞、风筝等元素精心布置的中国展台吸引了很多家长和学生们前来参观。同时,已在帕克街小学任教三年的汉语志愿者教师曹曦带领她的舞蹈俱乐部成员也为本次活动献上了两支精彩绝伦的舞蹈:一曲扇子舞《春晓》作为开场舞点燃了全场的气氛,让大家眼前一亮;而一曲花伞舞《喜乐年华》更为本次活动掀起了高潮,引得全场掌声和欢呼声不断。这些帕克街小学的孩子们,穿着多彩的中式服装,在志愿者教师曹曦的带领下,舞动着中国传统的舞蹈扇和油纸伞,灵动可爱,这不仅充分展示出了她们的学习成果,也展示出了她们对中国文化的喜爱。
    在本次活动中,无论是中国的展台还是中国舞蹈都为大家留下了深刻的印象。新省总督Jocelyne Roy Vienneau女士也亲自来到中国展台前亲切与孔院的教师们合影留念。而弗莱市长Brad Woodside先生更是多次来与孔院教师和舞蹈演员们互动、交流,其乐融融。
    本次活动,不仅让大家对新省孔院有了进一步的了解,也让观众对中国文化有了更加深入的认识,增强了彼此的文化认同感。
(曹曦供稿)