(Written by CINB teacher Zhang Xiaoyu)
On the evening of February 6, 2016, the Chinese Spring Festival Gala of Fredericton, the capital city of New Brunswick, was staged at Playhouse, the city's biggest theatre. Ms. Jocelyne Roy Vienneau, the Lieutenant Governor in New Brunswick and Mr. L'hon, Stephen Horsman, the vice governor of New Brunswick were invited to attend this event and delivered speeches respectively.
Ms. Heather Wallace from the Atlantic Education International (AEI), made an important speech on behalf of the Confucius Institute of New Brunswick (CINB). The two groups have been coordinating with each other for many years. And then, as the ninth performance, Professor Li Minhong, the Chinese director of CINB, Ms. Zhang Xiaoyu, the Chinese teacher of CINB, the Volunteer Chinese teachers Cao Xi and Ms. Sara Benson, the music teacher from Park Street Elementary school, together with twenty students, presented a wonderful Chinese song " Shenglü Qimeng (Rhythm Enlightenment)".
Most of the students in this chorus are Canadian with only two Chinese boys, and all of them come from the Chinese Language and Culture classes of the four different schools in Fredericton--- Park Street Elementary School, Liverpool Street Elementary School, Nashwaaksis and Bliss Carman Middle school. This is the fifth time for Park Street School, but the first time for the other three schools to get onto the stage of CCANB Gala. 
Although this is the first cooperation between the four schools, it has achieved a remarkable effect. All of the Canadian students and teacher read and sang the song in the standard Chinese, thus winning a thunder of applause from the audience. A seemingly simple song not only reflects the charm of Chinese poems, but also fully demonstrated the outstanding achievements in the Chinese teaching and the promotion of Chinese culture made by CINB.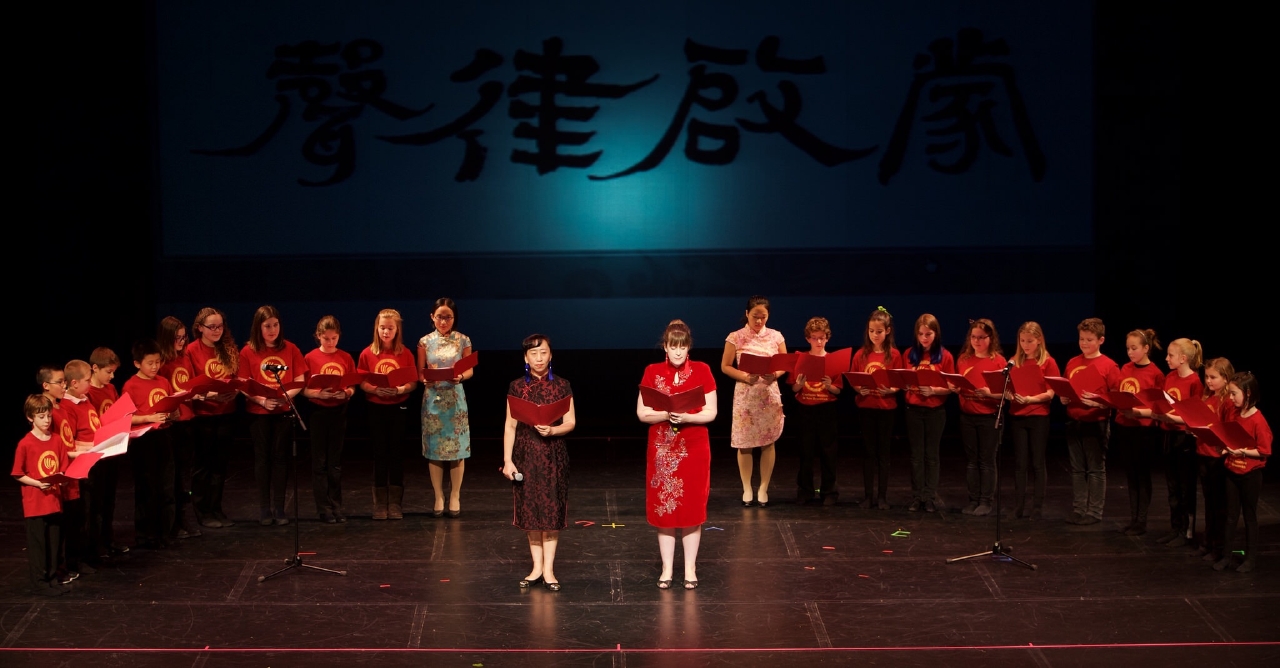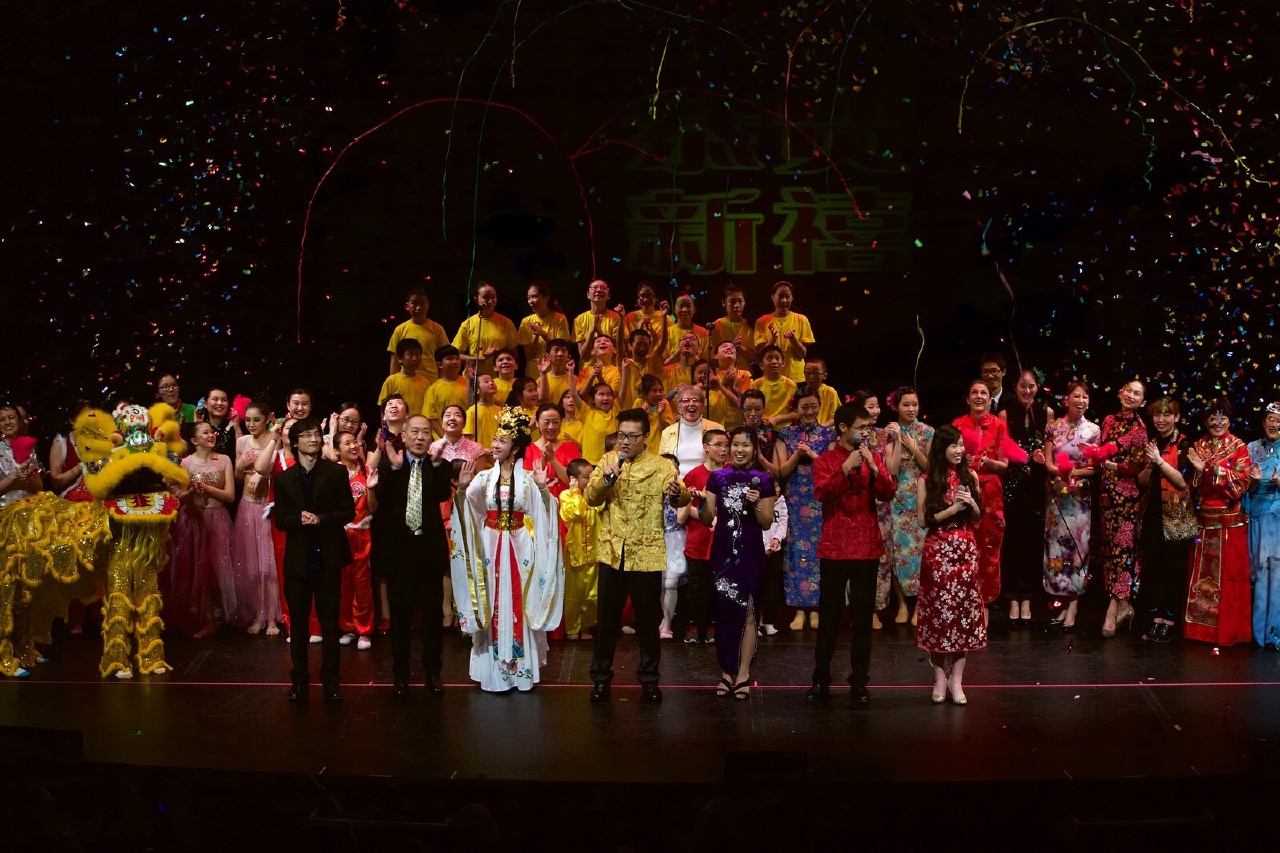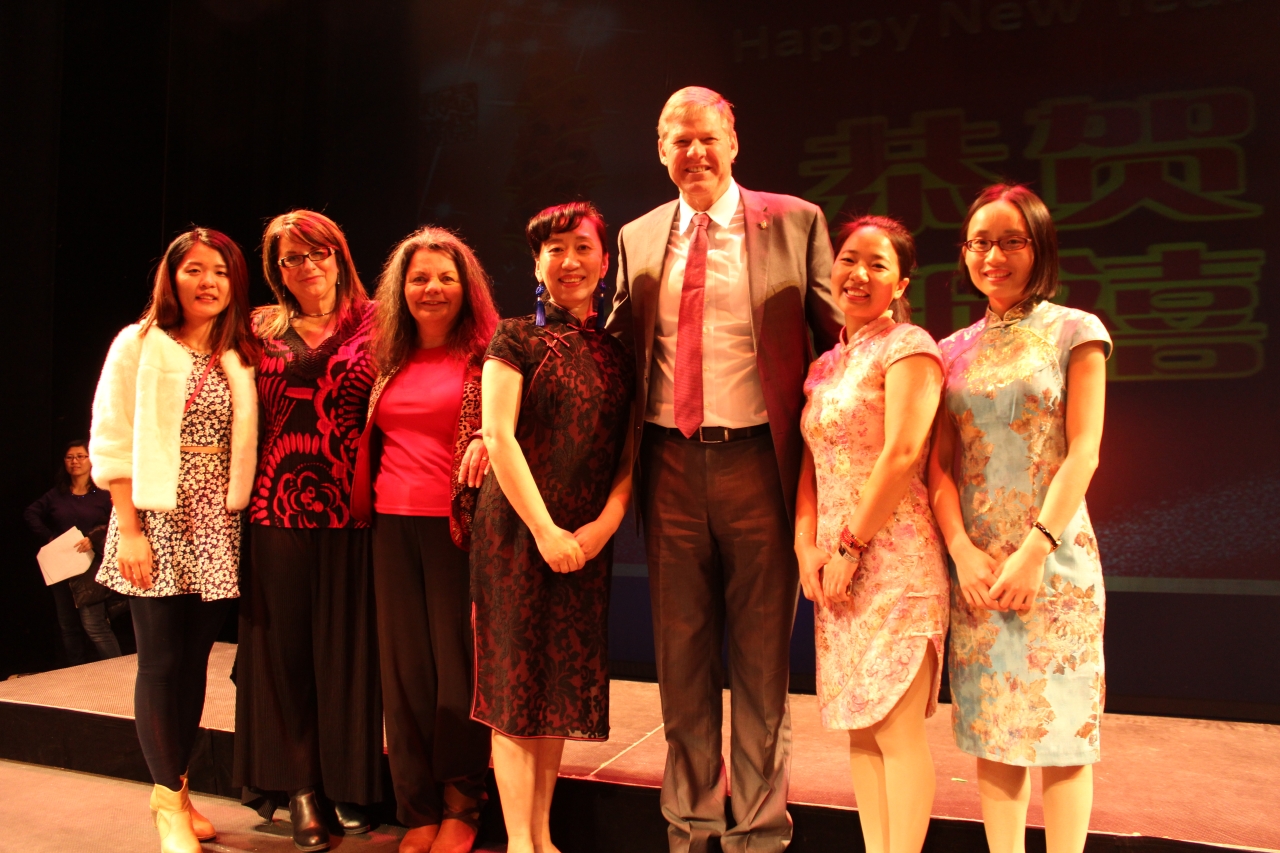 新布伦瑞克省孔子学院参加弗莱市2016年华人春晚
    2016年2月6日晚,新布伦瑞克省首府弗莱市华人春节联欢晚会在本市最大的舞台Playhouse隆重上演。新布伦瑞克省总督Jocelyne Roy Vienneau女士和副省长L'hon, Stephen Horsman先生应邀出席了本次活动并分别致辞。
    新布伦瑞克省孔子学院(以下简称新省孔院)作为本次活动的合作方之一自然是不可或缺的一员。新省孔院执行机构大西洋国际教育集团Heather Wallace 代表孔子学院为本次活动发表了重要讲话。同时,新省孔院中方院长李敏红教授,汉语教师张晓宇,志愿者曹曦与Park Street小学音乐教师Sara Benson女士带领二十名学生共同为本次活动献上了精彩的歌曲《声律启蒙》。
    合唱中的这二十名学生分别来自孔院在弗莱市开设汉语课程的四所学校。其中Park Street小学已是第五次登上华人春晚的舞台了,而其他三所学校Livepool小学、Nashwaaksis中学以及Bliss Carmon中学则是首次在华人春晚中登台亮相。
    这四所学校的学生第一次合作,即取得了不同凡响的效果。"云对月,雪对风,晚照对晴空;沿对革,异对同,白叟对黄童。"学生中十八名都是当地加拿大人,他们能用中文朗诵和演唱这首歌实属不易,因而博得了在场近千名观众的喝彩与掌声。节目中有独唱、合唱和朗诵环节,从头至尾,无论是担任领唱的音乐教师还是参与合唱和朗诵的当地学生都是用熟练的汉语来演绎完成的。看似一曲简单的歌曲,却体现了中华民族的诗词风韵,同时也充分展示了新省孔院在弗莱市汉语教学与中华文化传播所取得的突出成绩。
( 曹曦供稿 )