On May 6, 2016, CINB held a large-scale Chinese teaching seminar in Park Street Elementary School in Fredericton, preparing to transform Park Street School into a trilingual school from this September.
Park Street School is the first elementary school that has started Chinese teaching program in NB. since 2011. There have been two volunteer Chinese teachers from CINB working here to teach the Chinese language and Chinese culture. Now, Park Street School has become a model school in Chinese teaching program. After five years' accumulation in Chinese teaching, Mr. Chris Treadwell, the principal of Park Street School, put forward to transform Park Street School into a trilingual school in 2015. Park Street is already a bilingual school of English and French, but now, Mr. Treadwell decided to put Chinese course into the formal curriculum system since he found there would be a promising prospect in Chinese learning, and it would be beneficial for the students' future development.
In order to help Park Street School in this decision, CINB provided a strong support by holding a number of meetings to discuss how properly put Chinese course into current curriculum system of Park Street School. In this event, CINB invited Dr. Liu Meiru, Teaching Professor at Portland State University, Dr. Li Wei, the Director of Confucius Institute in Edmonton, Ms. Karen Patterson, the Principal of Meyonohk School in Edmonton to give lectures about their successful duel language program.
The whole event included two parts: experts' lectures and performances by Chinese and Canadian artists. Vice president of AEI and Executive Director of CINB Ms. Dawn Weatherbie, Foreign Director of CINB Ms. Teng Jing, Chinese Director of CINB Ms. Li Minhong, and all the Chinese teachers and volunteer Chinese teachers of CINB attended the event. Meanwhile, Ms. Darlene Whitehouse- Sheehan from EECD was also invited to come to the seminar.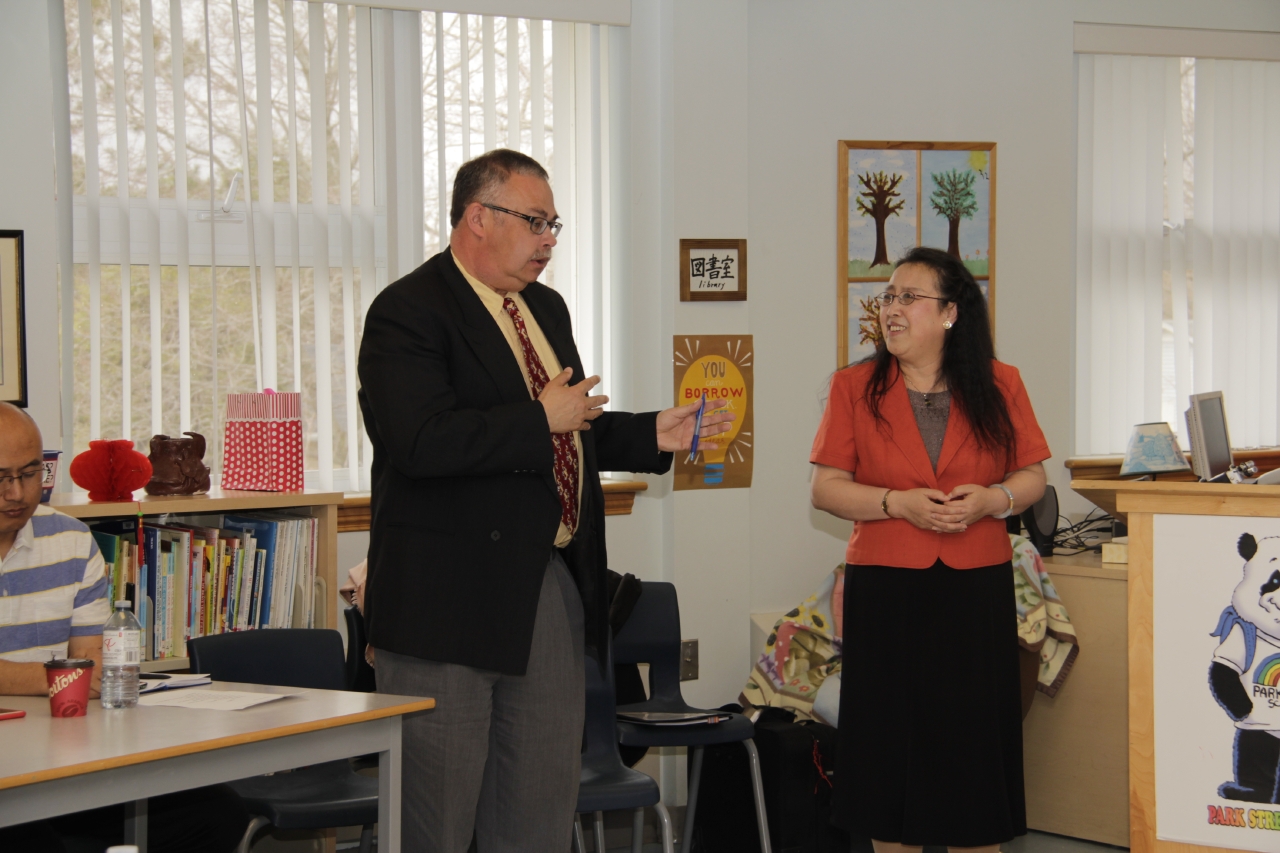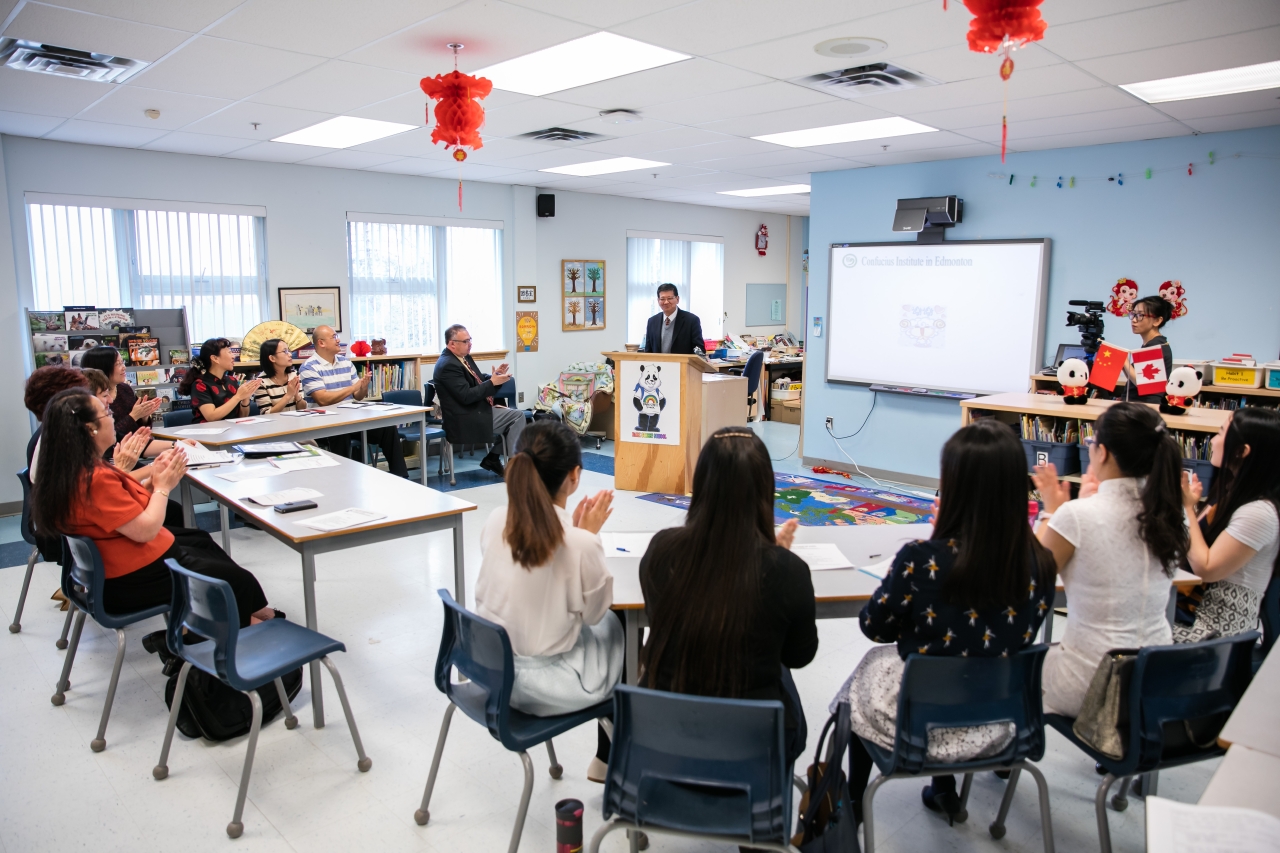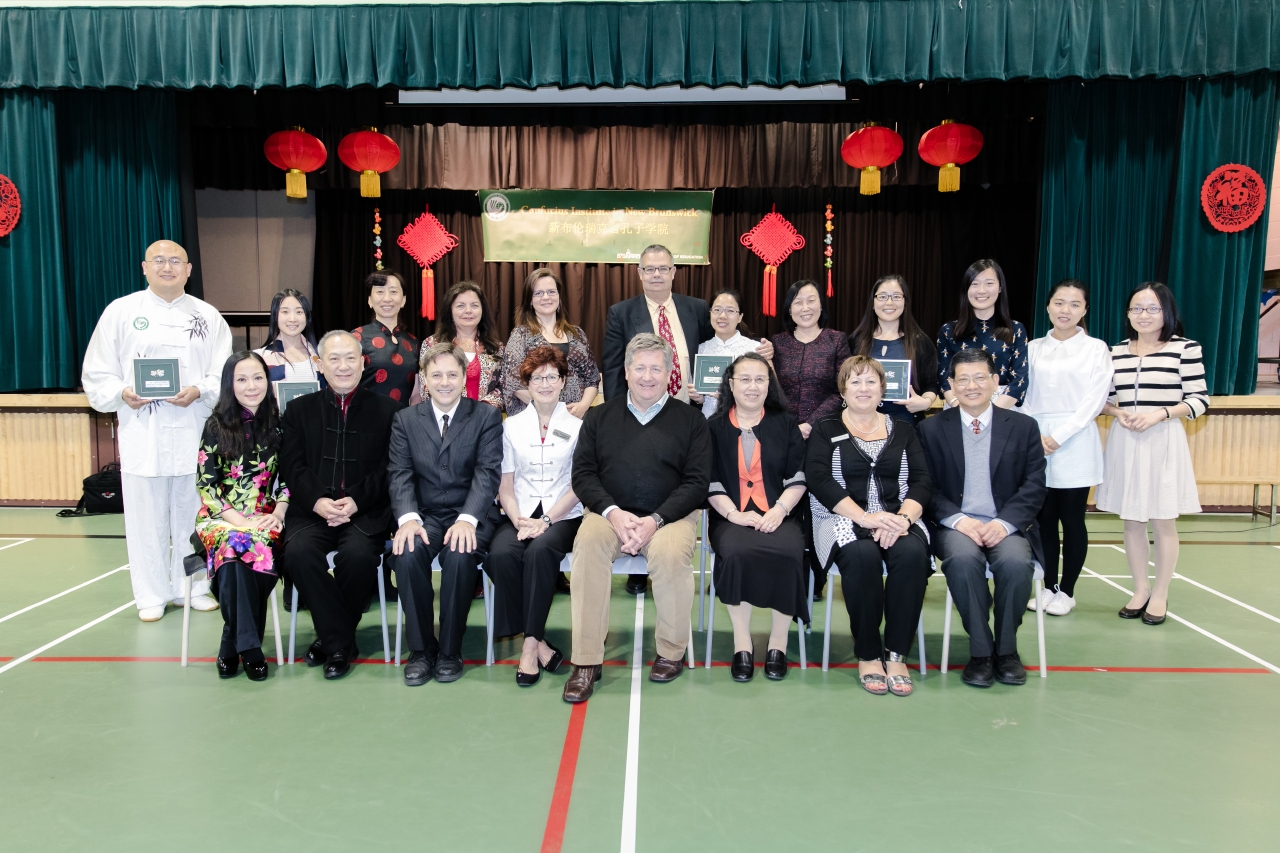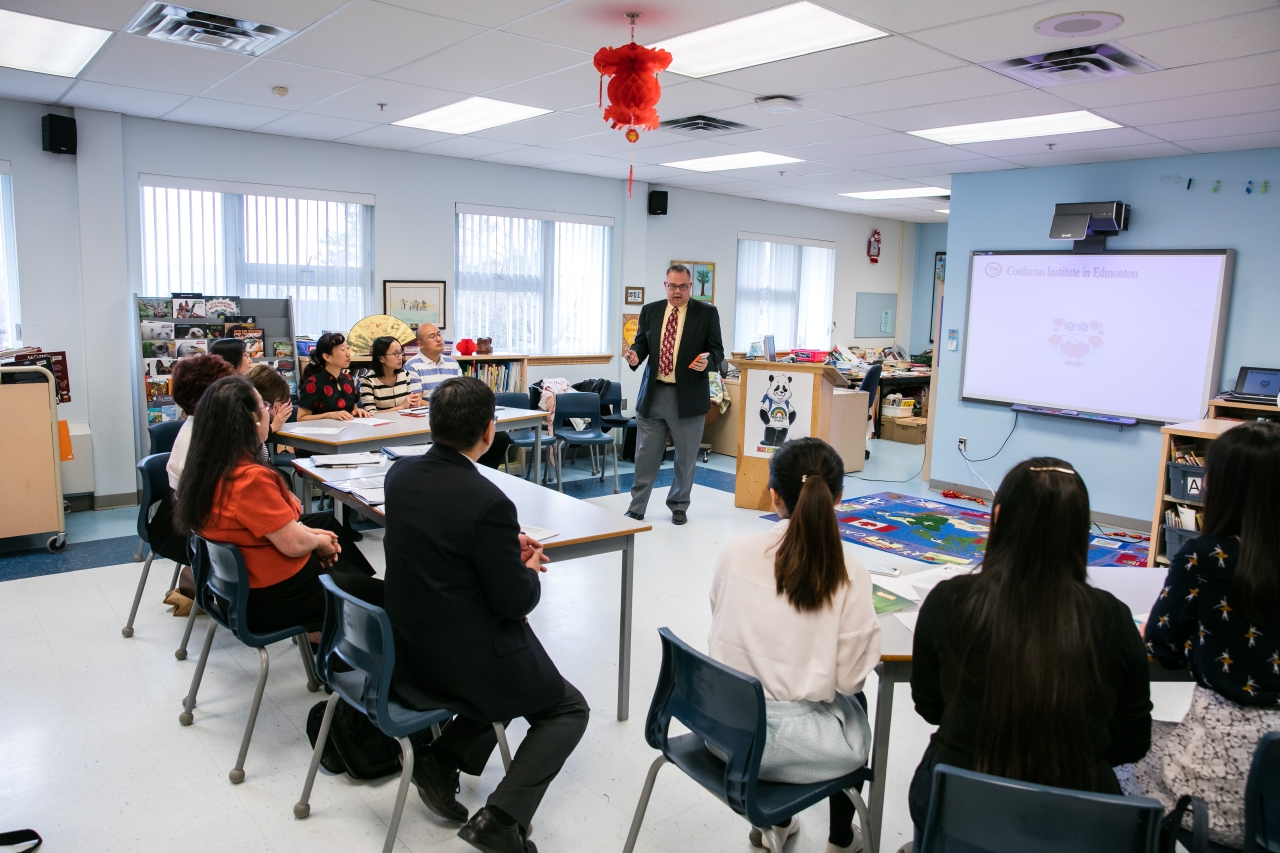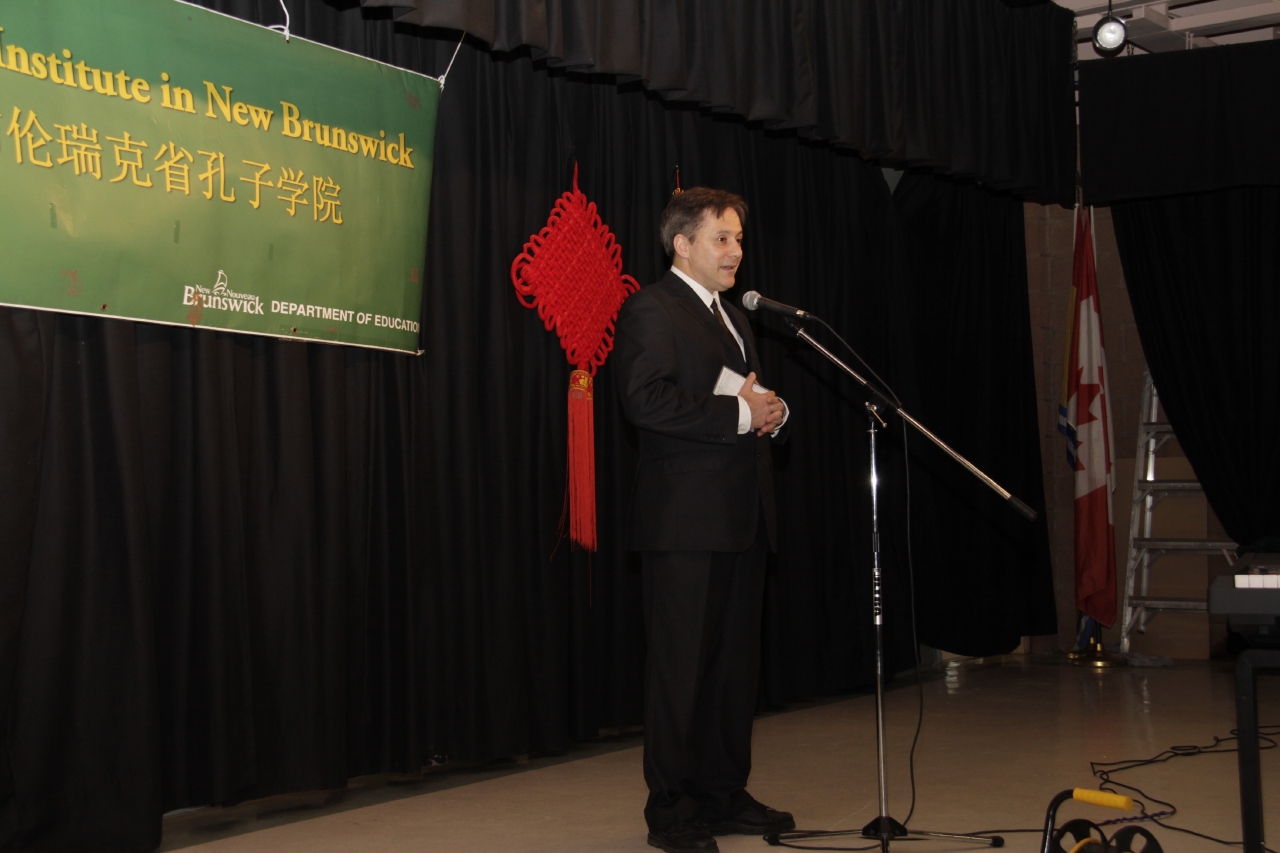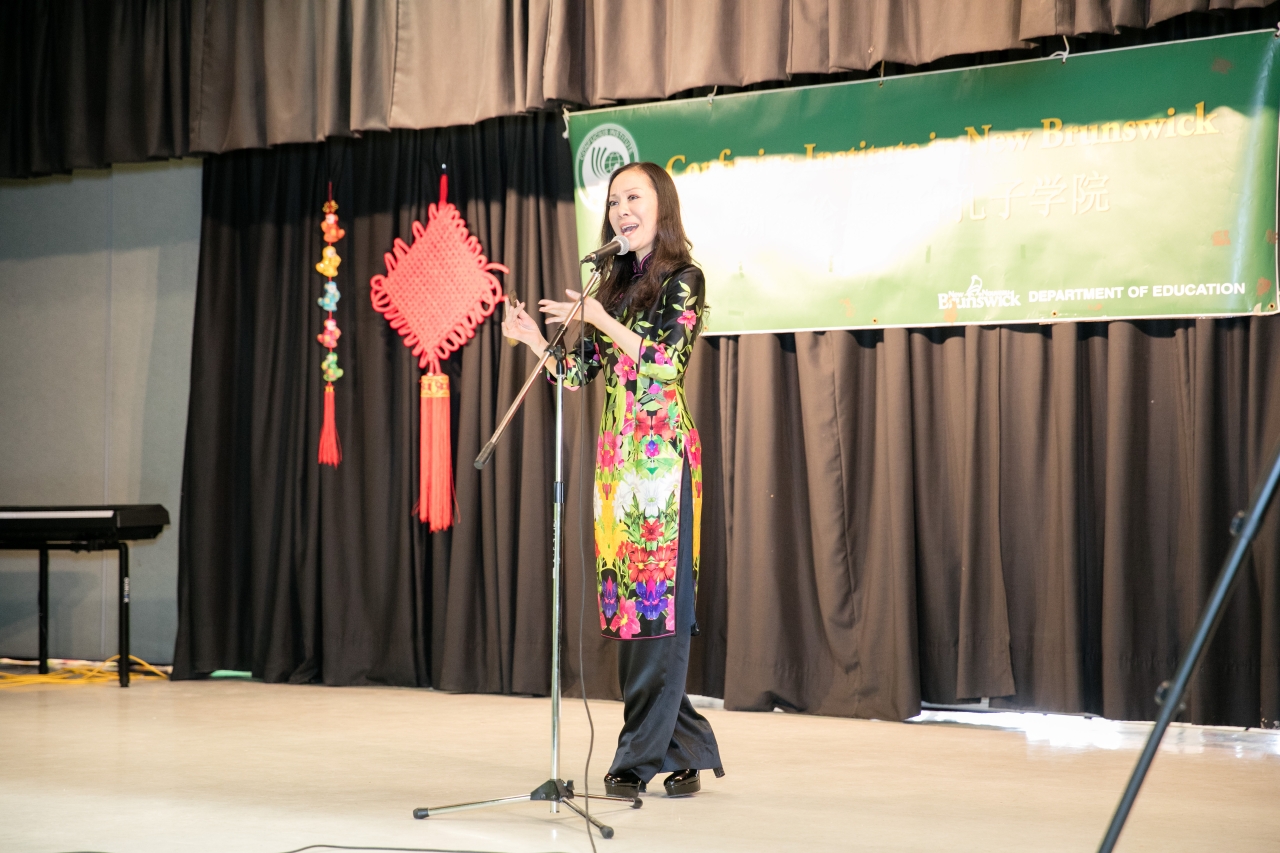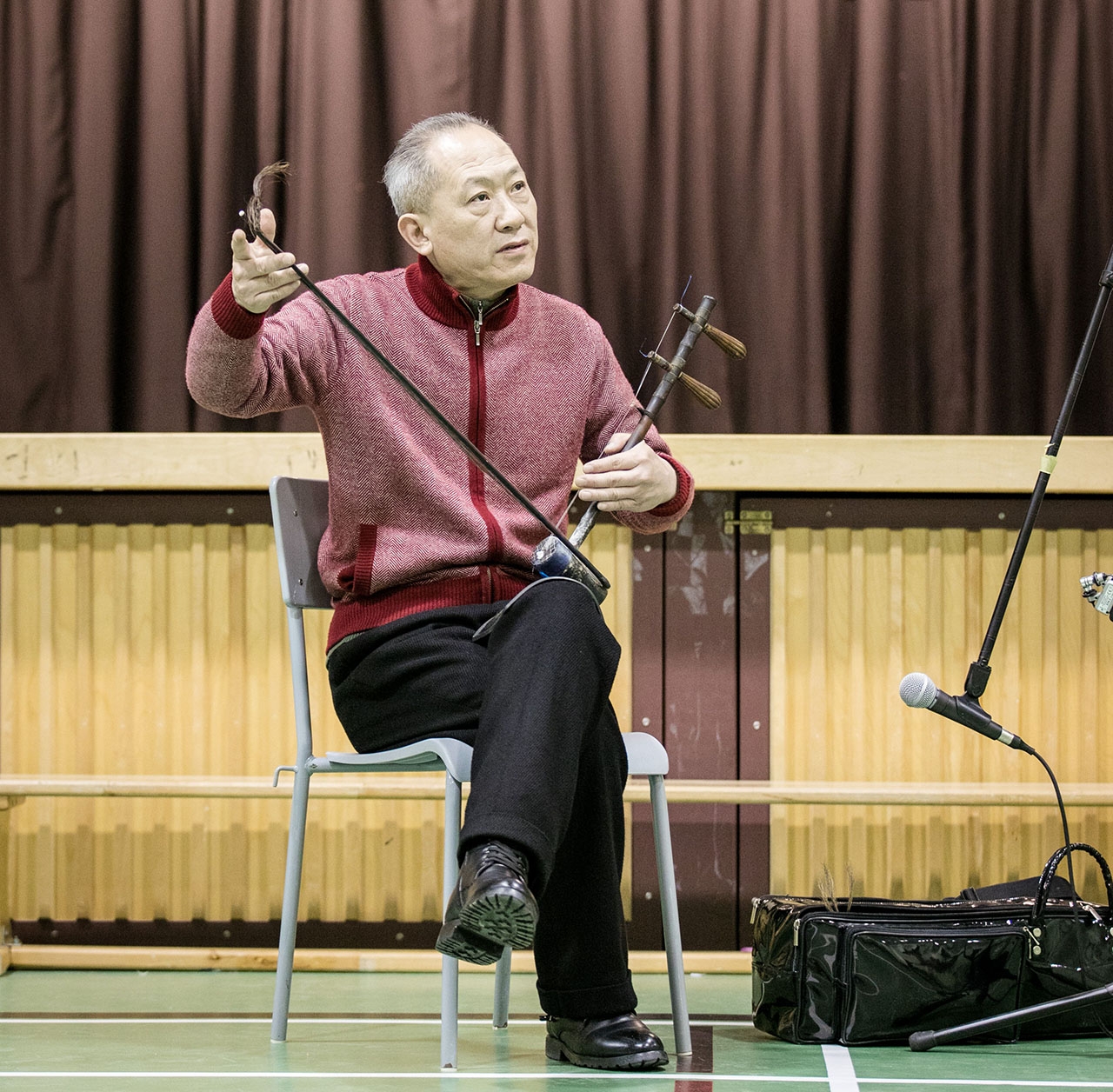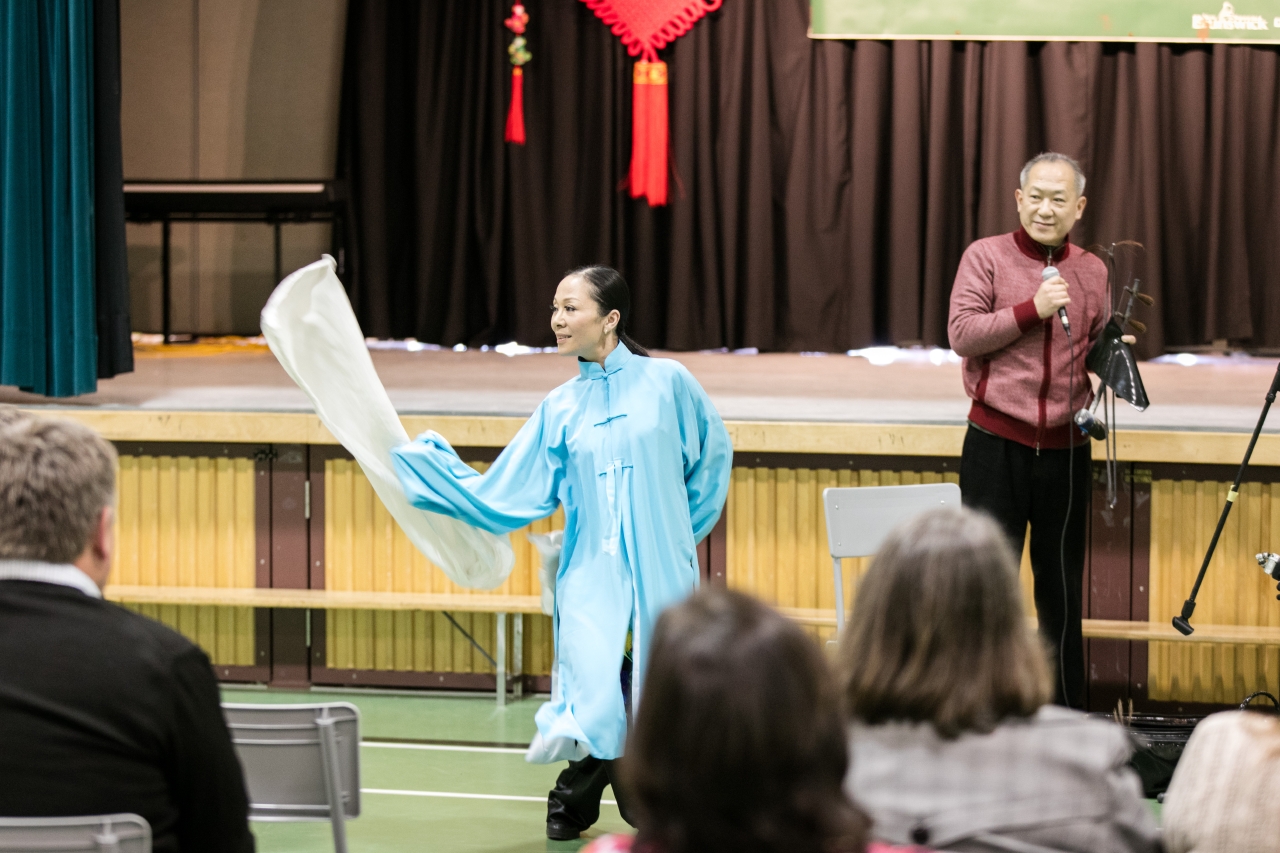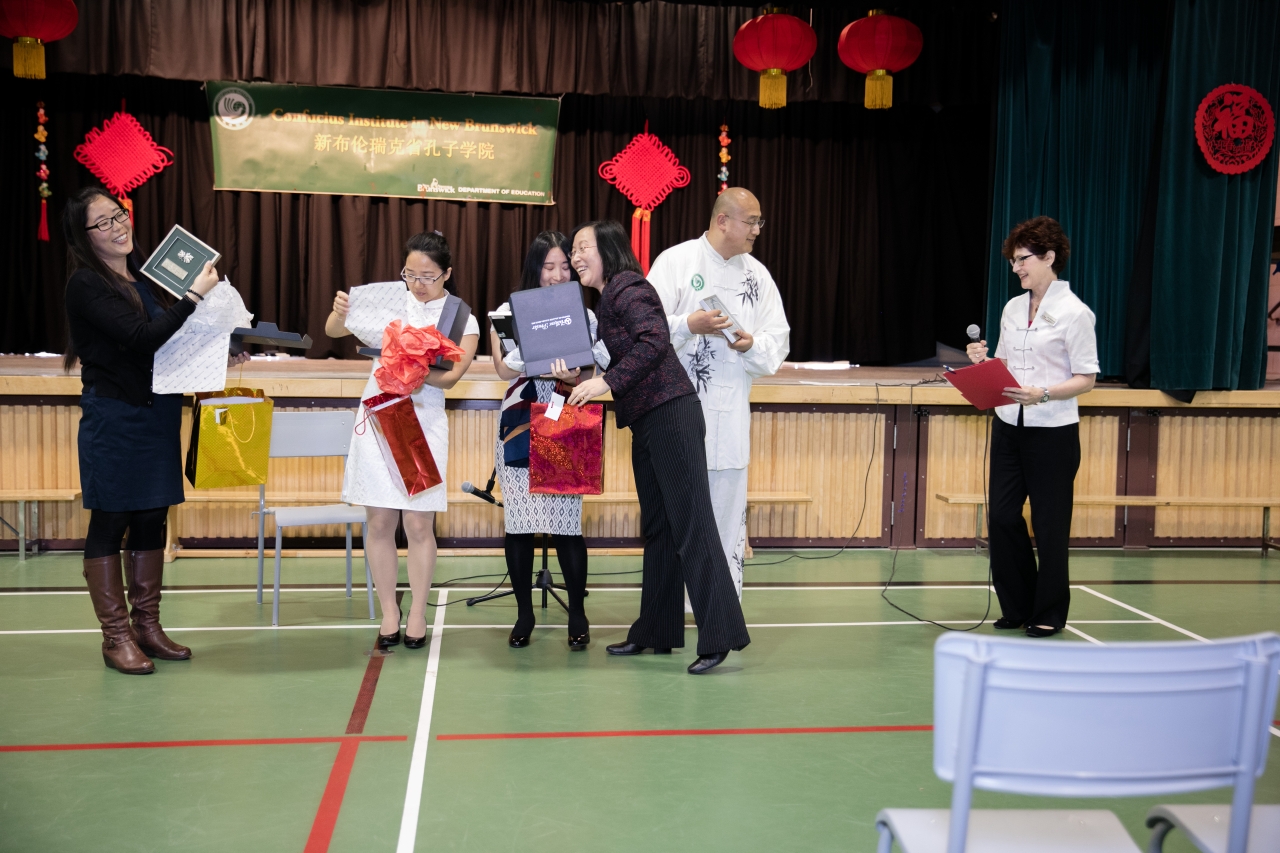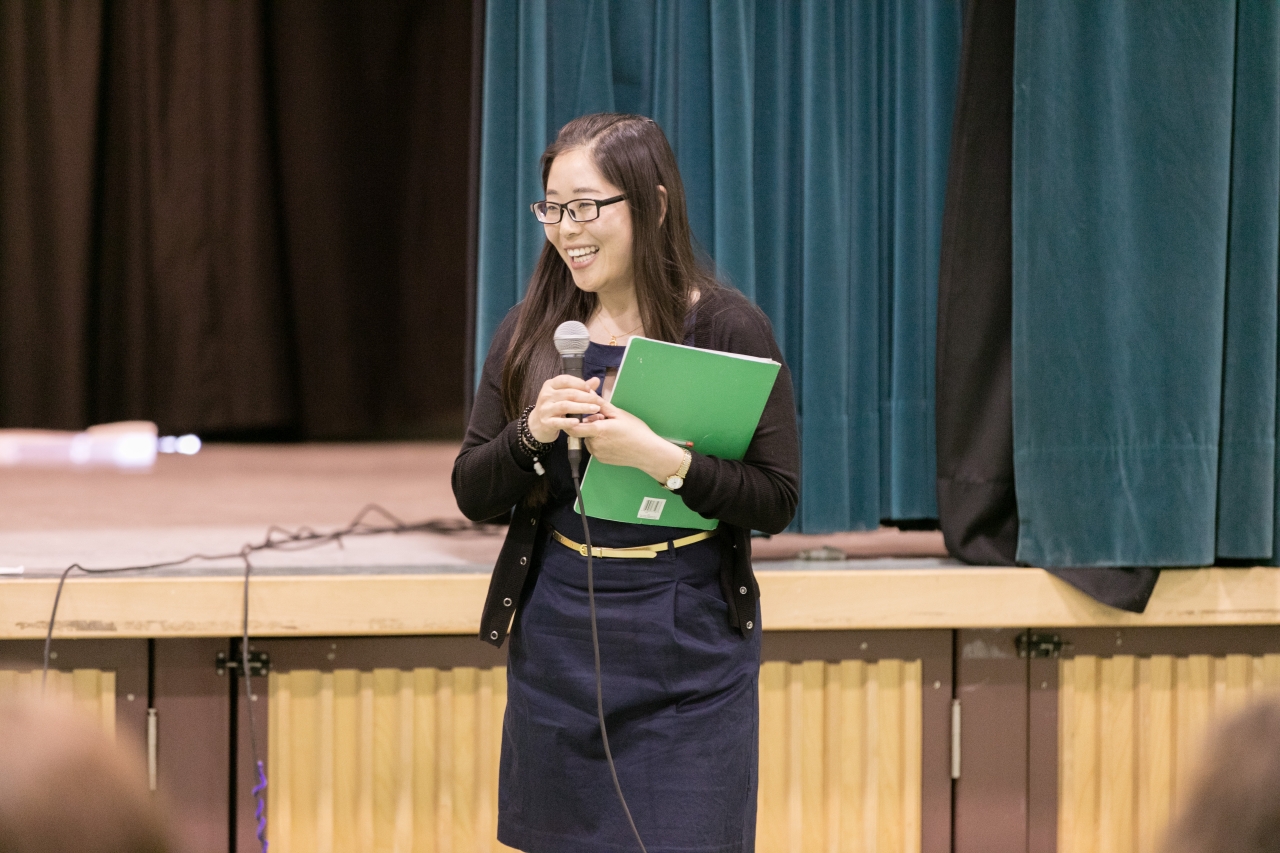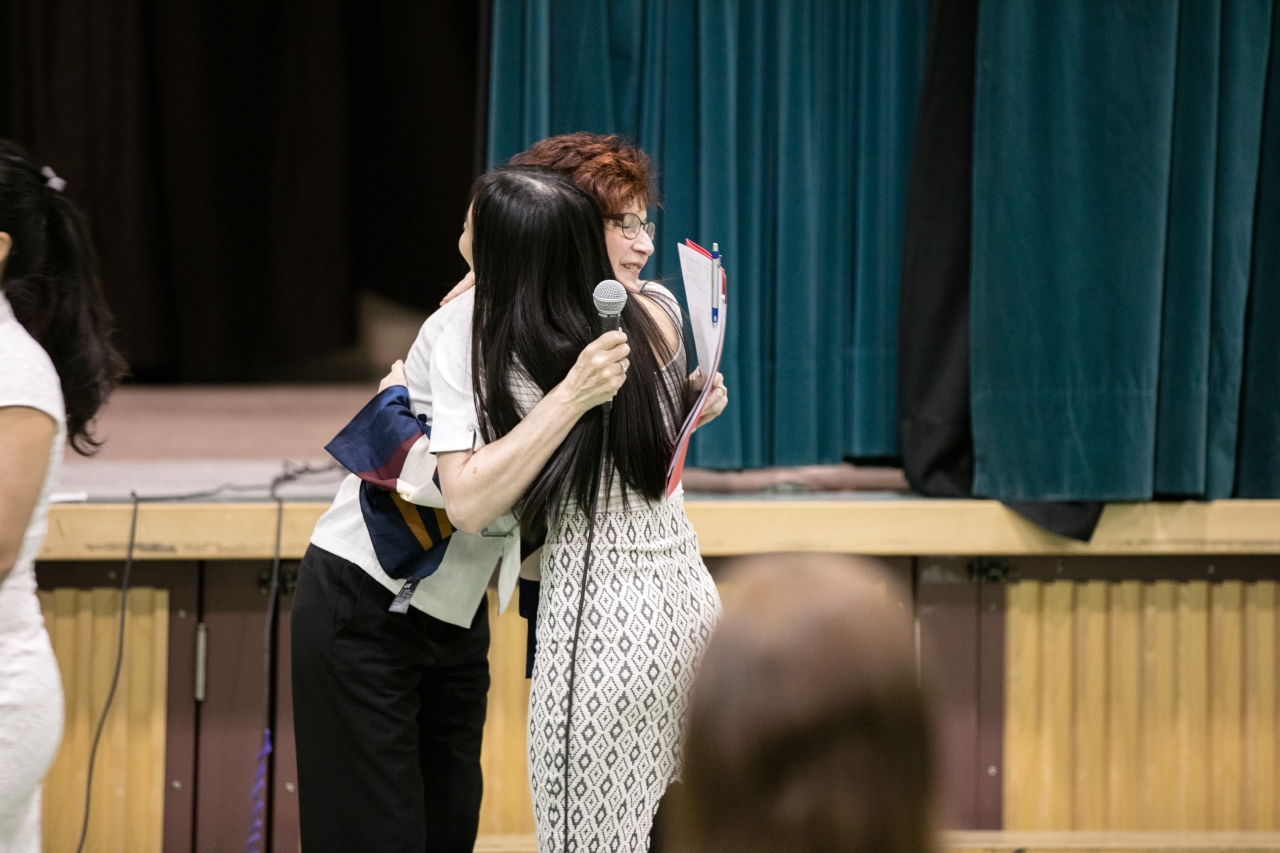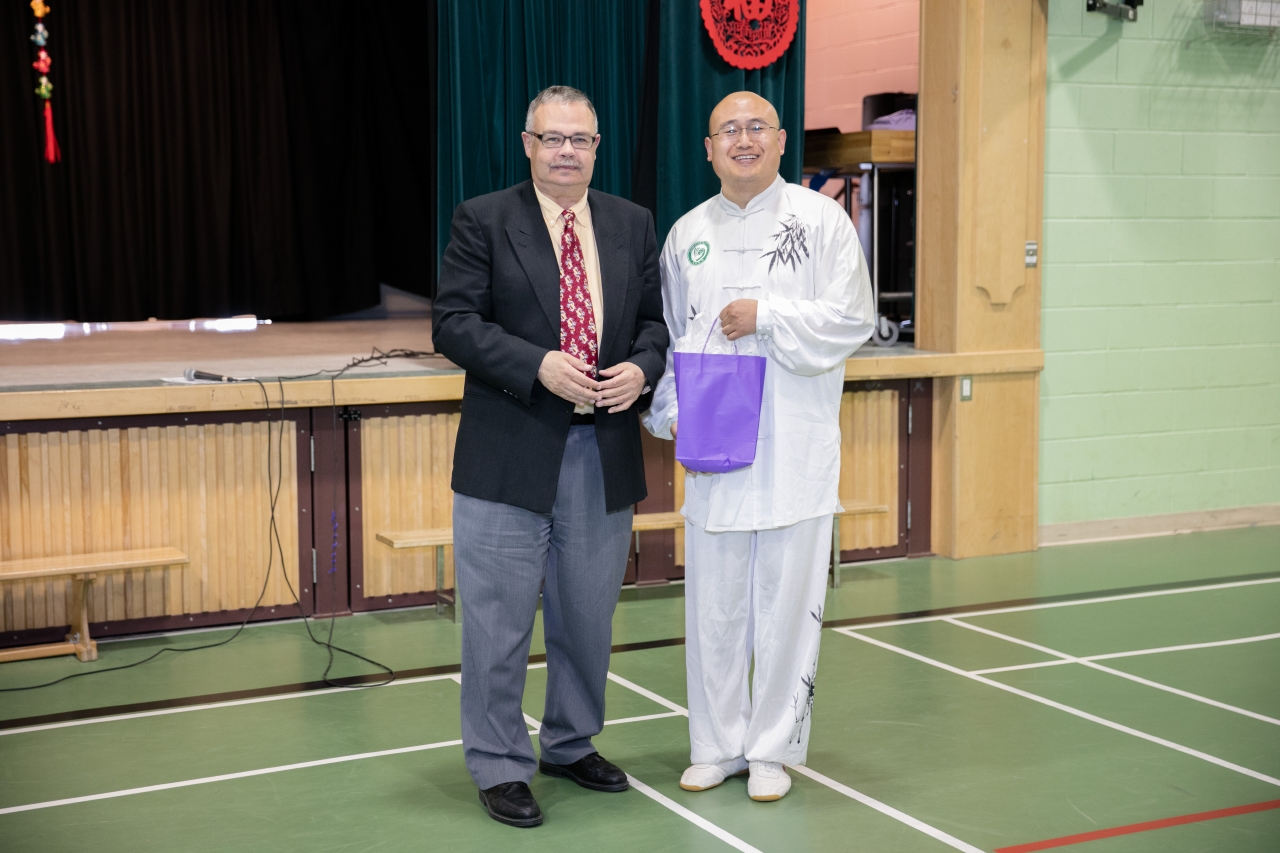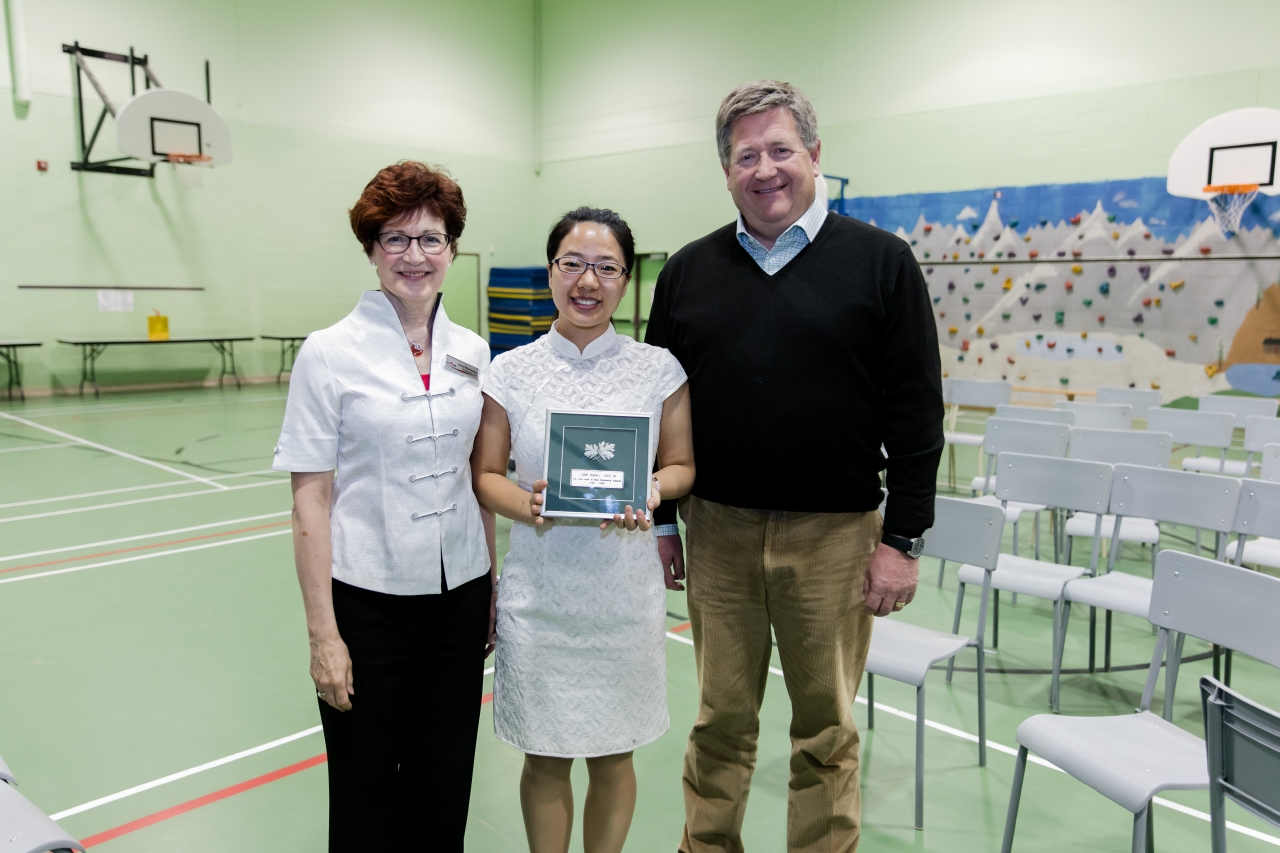 In the seminar, Prof. Liu Meiru introduced dual language program at Portland public school district, specifically listed the instructional outline, curriculum framework, assessment criteria and other important teaching resources of Portland public schools mandarin immersion program. Dr. Li Wei, introduced achievements and challenges of Edmonton Chinese bilingual program, and demonstrated the different Chinese instructional outline from kindergarten to Grade 12. Moreover, Ms. Karen Patterson also took her school as an example, described the implementation and results of the Chinese language teaching program. The excellent lectures of three experts gave a lot of helpful information to both Chinese and Canadian educators. Not only the teachers of CINB learned lots of valuable experience and methods in Chinese teaching, but also Park Street School and CINB has got the best reference and inspiration about establishing a trilingual school that includes Chinese courses. 
After the seminar, the performances by Chinese and Canadian artists attracted more viewers. Mr. John McLaughlin, Deputy Minister of New Brunswick Department of Education and Early Childhood Development, also came to watch this big art feast. First, Mr. Roger Lord, the famous Canadian pianist, also one of the outstanding students of CINB, brought us a beautiful Chinese folk music playing. At the same time, he also shared his experience of learning Chinese language and his love of Chinese music. After that, Prof. Yang Jian, Chinese famous Jinghu master with his wife, Ms. Pei Yan, Chinese famous opera actress, brought together the fantastic Jinghu show, "North Wind Blows" and '"the Galloping Horse," as well as the opera, "Heaven Fell Down a Sister Lin" and "Ode to the Pear Tree". At last, Mr. Fei Fazhou, the Tai Chi master of CINB performed a Tai Chi show. The wonderful performances of those artists not only bring the enjoyment for the audiences, but also enhance a sense of identity of art and culture between the two countries.
In the end of the event, CINB awarded certificates to the four Chinese teachers and volunteer teachers who are about to finish their job and go back to China, to thank their hard work in teaching Chinese language and spreading Chinese culture in NB schools. This big surprise gave the event a warm and touching ending.
It is believed that this academic and artistic feast will impress every participant. And the precious teaching resources and huge spiritual wealth that CINB got from communication with other Confucius Institutes will absolutely make the road of Chinese teaching and culture spreading go further in the future.
新布伦瑞克省孔子学院为Park Street小学三语学校的创建举办大型汉语教学研讨会
    2016年5月6日,新布伦瑞克省孔子学院(以下简称"新省孔院")在省会弗莱市Park Street小学举办了大型的汉语教学研讨会,借此为Park Street小学在今年9月份三语学校的创建做准备。
    Park Street小学是新布伦瑞克省第一所开设汉语课程的小学,从2011年至今,经过了两任汉语教师志愿者的辛勤付出和卓越表现,Park Street小学已成为了新省汉语教学的标杆性学校。在经过这五年的汉语教学积累后,Park Street小学校长Chris Treadwell先生在2015年提出了将Park Street小学建立成三语学校的构想。Park Street小学本已是英法双语学校,校长Chris Treadwell先生在看到汉语突出的发展前景之后,决定将汉语纳入学校的正式课程系统,实行三语教学模式。
    新省孔院对Park Street小学的这一大胆决策给予了大力的支持和肯定,也对如何具体实施这一方案召开了多次集体会议进行讨论。而在本次活动中,新省孔院更是邀请到了美国波特兰州立大学刘美如教授(原波特兰大学孔子学院院长),加拿大埃德蒙顿孔子学院院长李伟博士以及埃德蒙顿Meyonohk小学校长 Karen Patterson女士为大家进行关于双语教学项目的专题讲座。
    大会在6日早上9点正式开始,由Park Street小学校长Chris Treadwell先生主持,共分为汉语专家讲座和中加艺术家表演两个环节。加拿大大西洋国际教育集团(AEI)副总裁,孔子学院执行理事Dawn Weatherbie女士,新省孔院外方院长滕菁女士,中方院长李敏红女士以及孔院全体教师、志愿者共同参加了本次会议。同时会议也邀请到了新省教育局的相关代表Darlene Whitehouse-Sheehan女士等前来参加。
    在学术交流中,波特兰州立大学刘美如教授对美国俄勒冈州公立学校双语教学项目进行了详细的介绍,具体列出了俄勒冈州典型公立中小学的汉语沉浸式教学计划、课程设置、评估标准等重要教学资源。而埃德蒙顿孔子学院院长李伟博士则从埃德蒙顿中英双语课程的开发、设置、成果、挑战和展望几个方面讲述了埃德蒙顿30多年来汉语教学的发展历程,并向大家展示了埃德蒙顿市双语学校从幼儿园到高中不同阶段的汉语教学大纲。此外,埃德蒙顿Meyonohk双语小学的校长Karen Patterson女士也以本校为例,讲述了汉语教学项目的实施和成果。三位嘉宾的精彩发言,让在场的中外教育工作者都受益匪浅,不仅让孔院教师们学习到了汉语教学过程中的宝贵经验与方法,也让新省孔院和Park Street小学在创建三语学校方面得到了最好的借鉴和启发。
    学术讲座之后的中加艺术家表演环节,吸引了更多的观众。许多来自教育部的官员和Park Street小学的教师也纷纷前来观赏。新布伦瑞克省教育厅副厅长(孔子学院理事长)John Mclaughlin先生也在百忙之中亲自莅临观赏这次艺术盛宴。表演中,加拿大著名钢琴家,也是新省孔院优秀学生Roger Lord先生为大家带来了优美的中国民乐演奏。同时,他也跟大家分享了他学习汉语的经历以及他与中国音乐之间的不解情缘。而后,中国著名京胡大师杨健教授与其夫人,著名越剧演员裴燕女士共同带来了精彩绝伦的京胡表演《北风吹》、《骏马奔腾》以及越剧《天上掉下个林妹妹》、京剧《梨花颂》等节目。其后,新省孔院武术教师、太极大师费发洲先生,也为大家带来了精彩的太极拳表演。几位中加艺术大家的倾情演绎,不仅为观众带来了视觉与听觉上的享受,同时也增进了中加两国的艺术与文化认同感。
    活动最后,新省孔院也借此机会,在多位中外教育工作者,艺术大家等人的见证下,为四位即将离任的汉语教师和志愿者颁发了由新省孔院精心设计的奖状,感谢他们几年来为新省孔院的汉语教学和中国文化传播所作出的巨大贡献。这个充满惊喜的环节,让四位即将离任的汉语教师和志愿者激动地留下热泪,也让本次活动在一片温情与感动的气氛中画上了圆满的句号。
    相信这一次学术和艺术的盛宴会让每一位参与者都印象深刻。而新省孔院在此次与兄弟孔院的交流学习中所获得的宝贵教学资源与巨大精神财富也定会让其在汉语教学和传播中国文化的道路上飞地更高,走地更远。