On May 31st, 2006, 8G students and Diversity Club students in Riverview Middle school presented three Chinese culture flash mobs to all the 600 students at school leading by volunteer Chinese teacher Yingchao Cheng from CINB. 
At the beginning of the event, students dragon-danced into the cafeteria, drawing all the audience's attention. With the red curtains open and peaceful music on, six students performed Chinese Taiji. Then,8G students, dressed in various Chinese Ethnic Costumes, took turns to perform on the stage. Beautiful dresses, cheerful Chinese melodies, elegant moves and creative performance won repeated applauds and cheers from the students. The diversity club students brought a famous Chinese folk song, Jasmine Flower, together with a Chinese style tea ceremony. This group mastered both the lyric and the tune in just three weeks without any previous knowledge of Chinese language. Everyone was very proud of themselves having the opportunity to show the result of their learning and hard working in front the whole school. At the end of the show, Jasmine tea was handed out to the audience to give them a taste of Chinese culture.
Mrs. Jing Teng, foreign director of CINB, together with Mrs. Marlene Gaunce, principle of Riverview Middle School, presented all the participants a certificate for their effort in this event. The Chinese Culture Flash Mob was very well received among the students. China became the buzzword of the school. Everyone was fascinated by the wonderful culture presentation. The seeds for learning about China and Chinese language have been planted.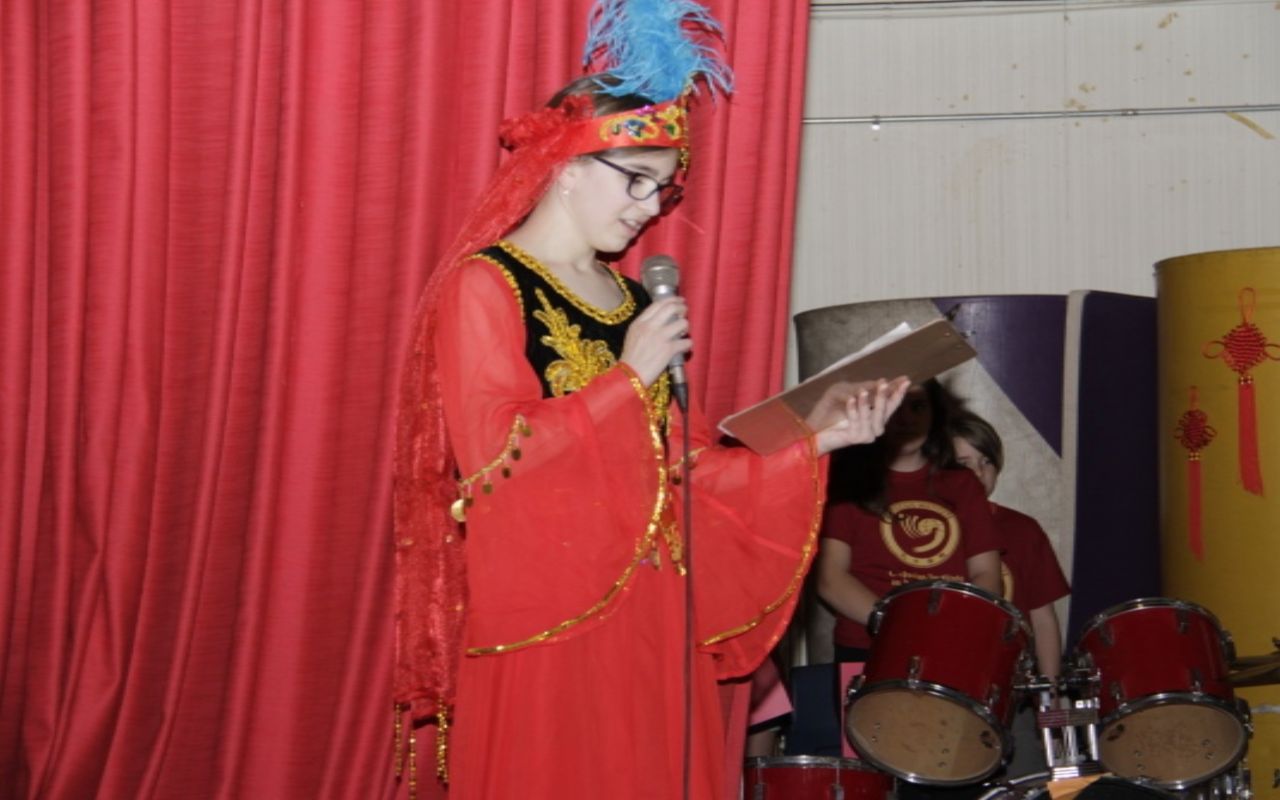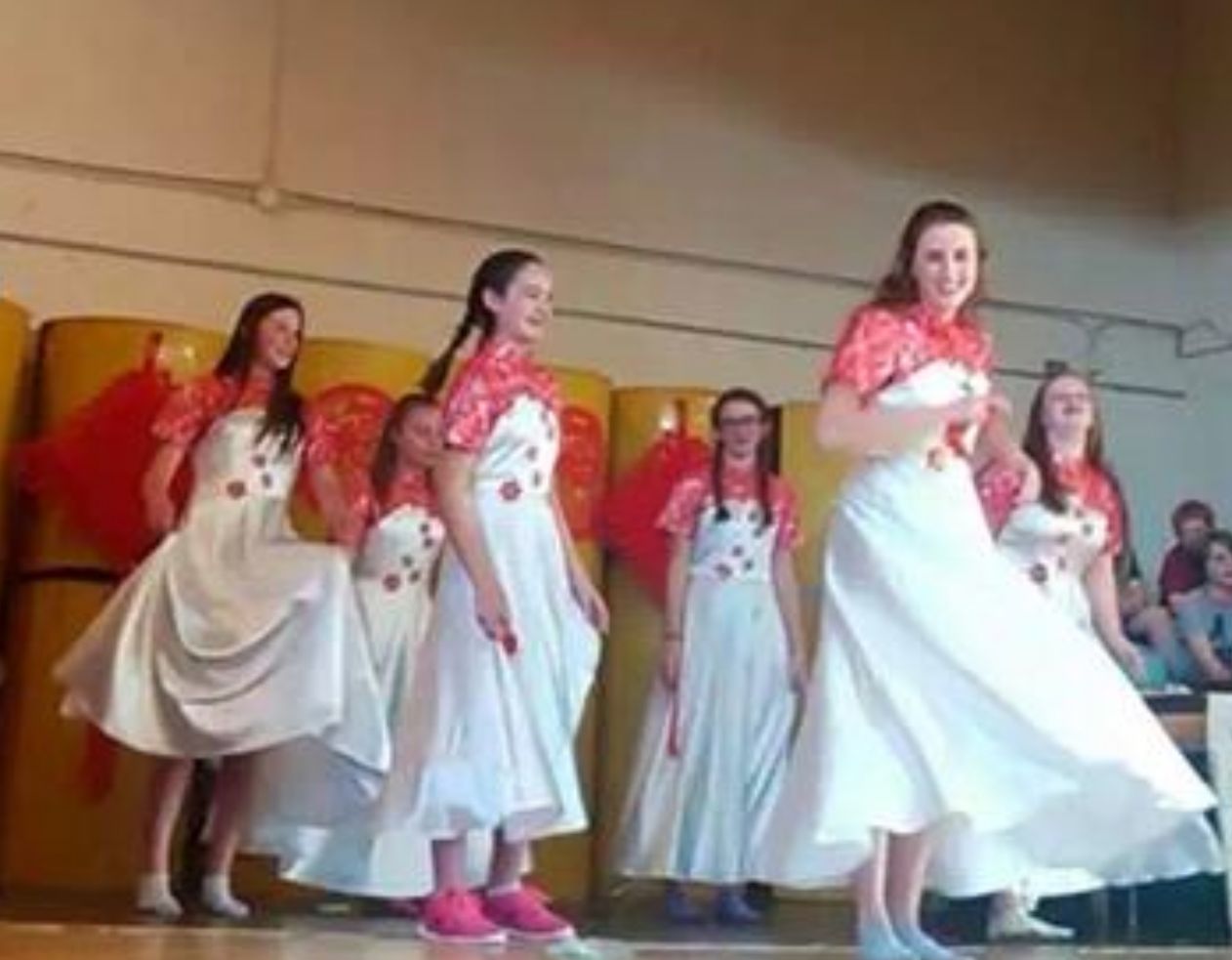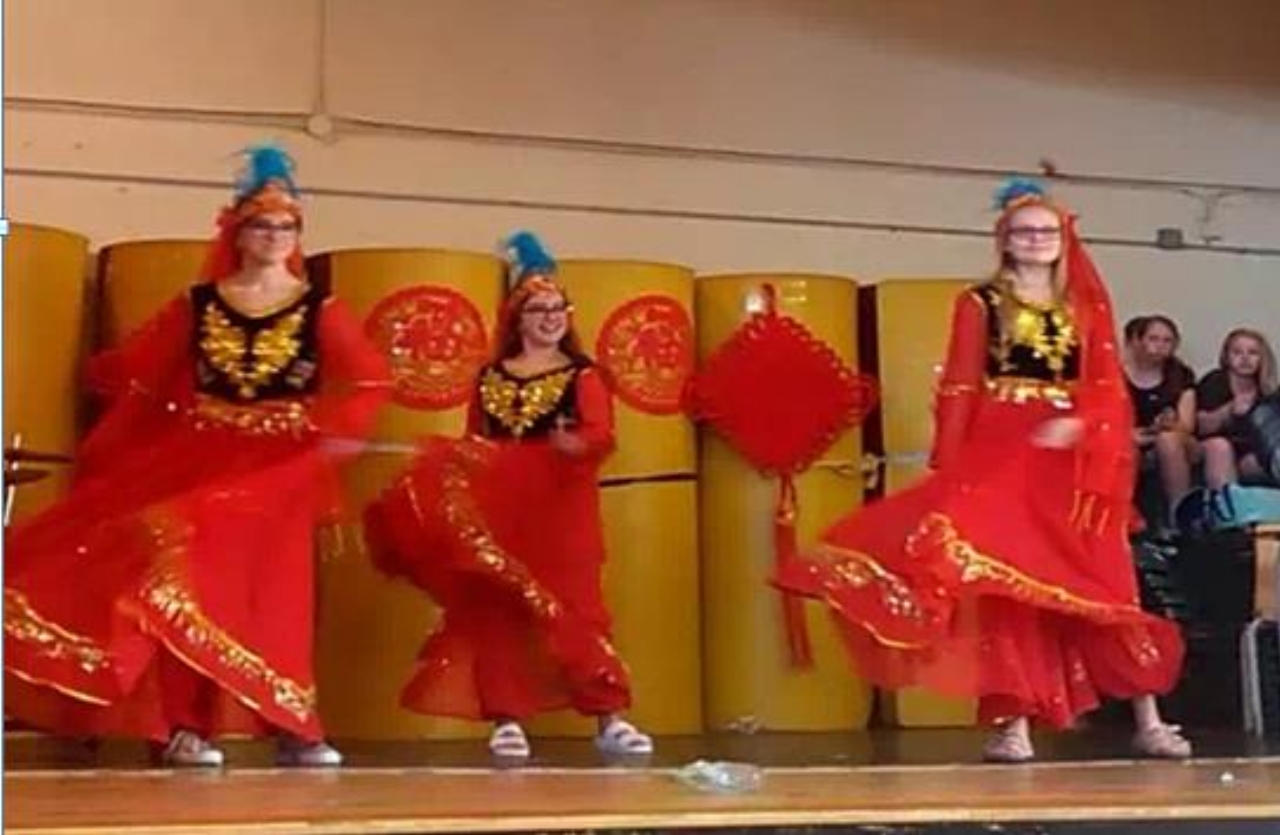 河景中学成功开展三场中国文化快闪活动
       五月三十一日中午,河景中学八年级G班和多元文化俱乐部的同学们在汉语教师志愿者程颖超的组织下,为全校六百余名师生带来了三场精彩纷呈的中国文化展演。
      活动伊始,学生们舞动着手工制作的中国龙入场,现场欢呼喝彩声不断。帷幕徐徐拉开,乐声悠悠响起,六名学生带来了神气十足的中华太极表演。随后,八年级的同学们身着各个民族的传统服饰依次登场,精美绝伦的服装,曼妙灵动的身姿,有创造性的表演,伴着动感十足的民族音乐,博得了此起彼伏的掌声和尖叫。而后,多元文化俱乐部的同学们带来了中国民歌《茉莉花》和茶艺表演。同学们从零学起,只用三节课的时间就掌握了歌词和曲调,能在全校师生面前展示他们的学习成果,每个人脸上都写满了自豪。最后,全体演员向师生们分发茉莉花茶,活动圆满结束。
      外方院长滕菁女士和副校长Marlene Gaunce女士一起为参与活动的同学们颁发了证书并合影留念。第一场活动结束后,同学们又不辞辛苦地为其他年级的师生们带来了两场精彩的演出。此次活动收到了良好的的效果,中国文化成了学校里的热门谈资。师生们都为绚烂的文化所吸引,渴望了解中国,学习汉语的种子在河景中学生根发芽。