Confucius Institute in New Brunswick held graduate ceremony for students who took Chinese language and culture credit course with Saint John high school on June 15. This ceremony is for students of 2015-2016 school year
Ceremony started with a short video,which recorded students performance during Chinese class and Chinese culture activities. Then the foreign director of CINB, Ms. Tengjing, and Vice Principal, Ms. Murren Diamond gave speeches to congratulate students who get the certificates and expressed thankfulness to Miss. Jie Jiang, who have taught at SJHS for three years. At the same time, they issued certificates to every student. The ceremony is finished with a farewell party.
CINB offers Mandarin credit course to high schools in New Brunswick,which makes Chinese language lessons getting into NB educational system.Chinese teacher have taught this course in Saint John city for three years that making this course is popular at high schools and is welcomed by  students.After three years hard working, the number of students who learning this course is rising and at the same time, there were 9 students got the scholarship and joined China Trip during march break.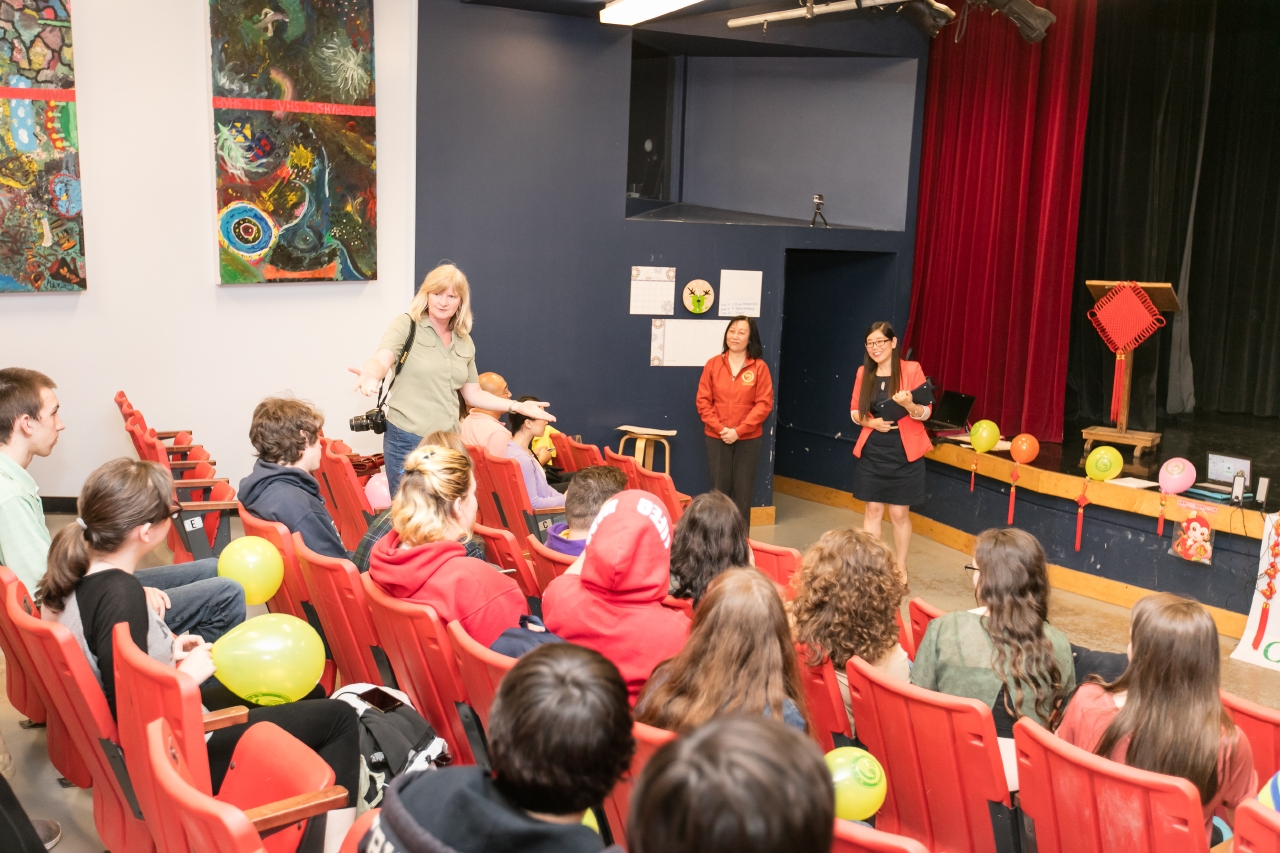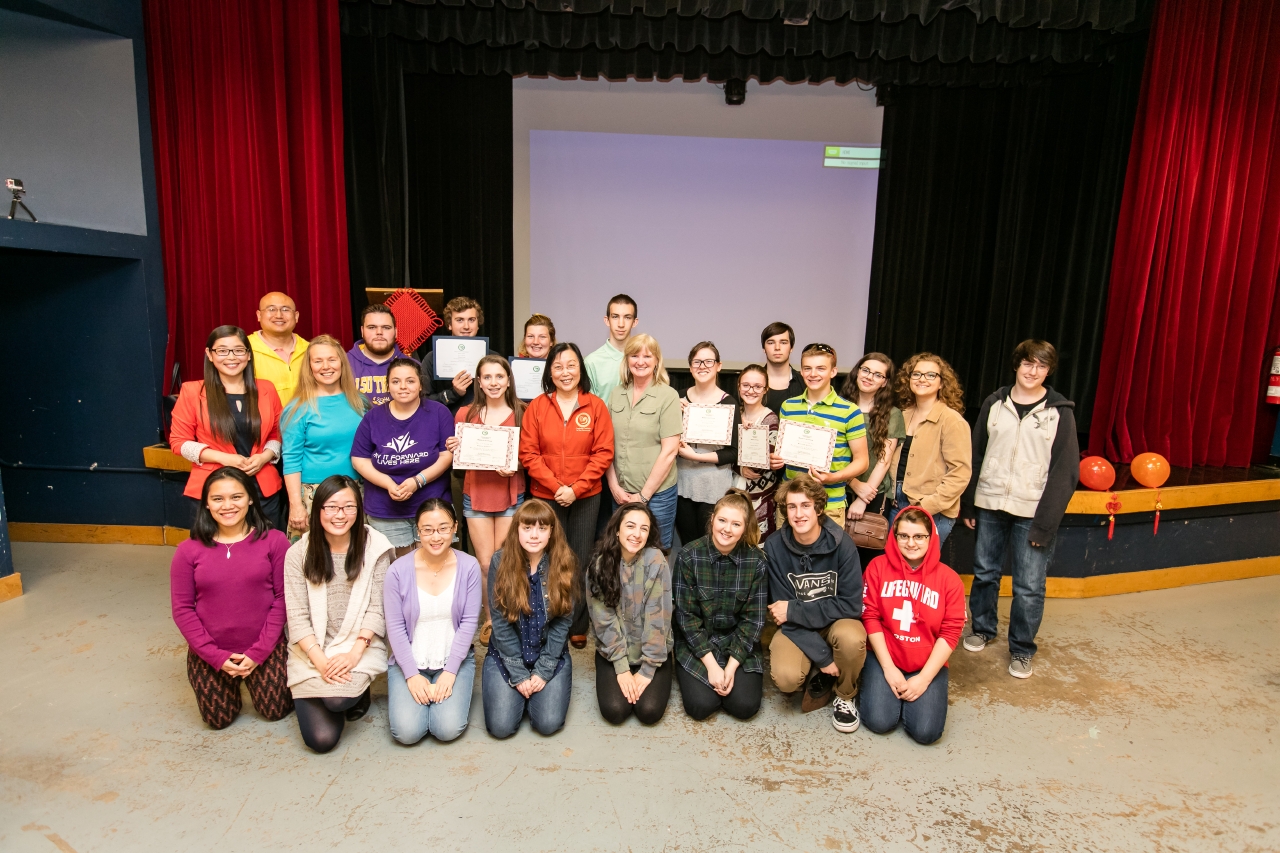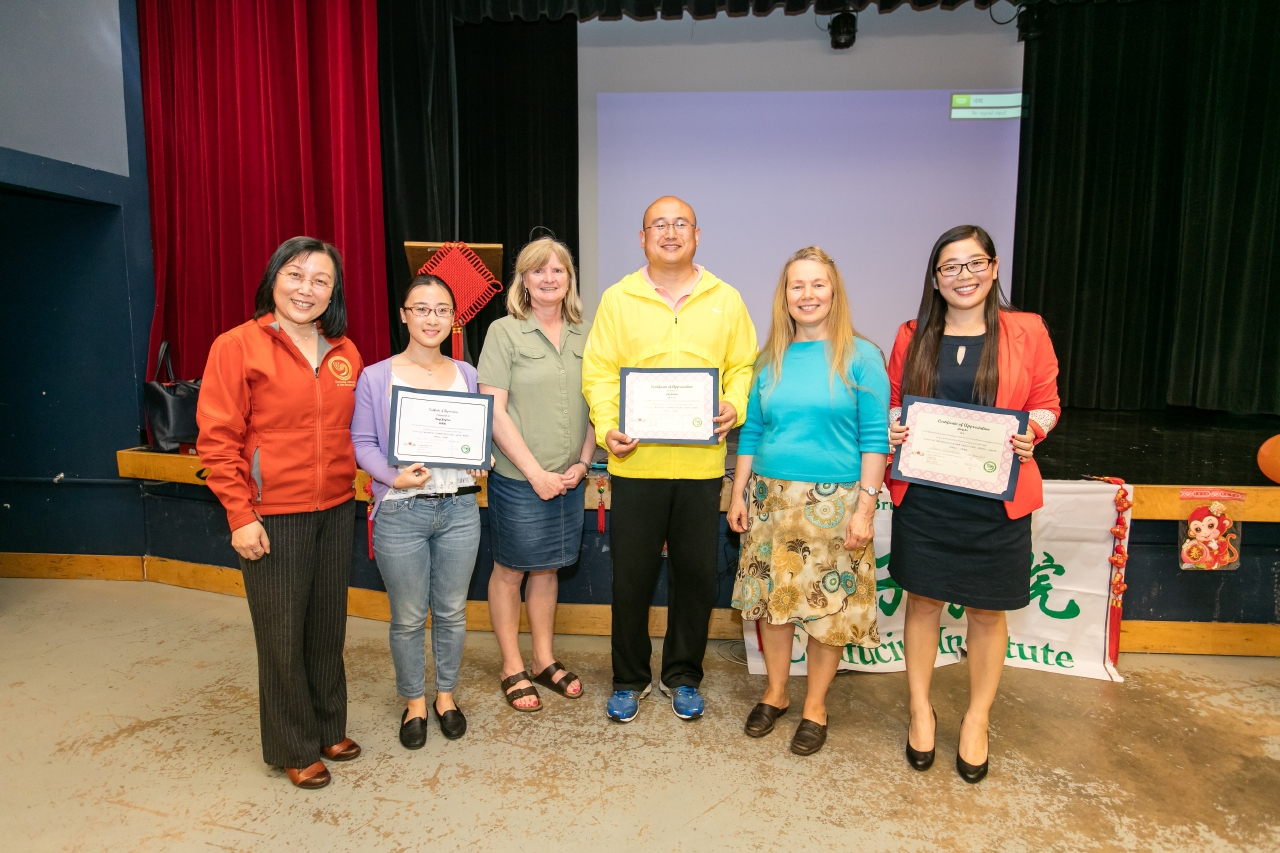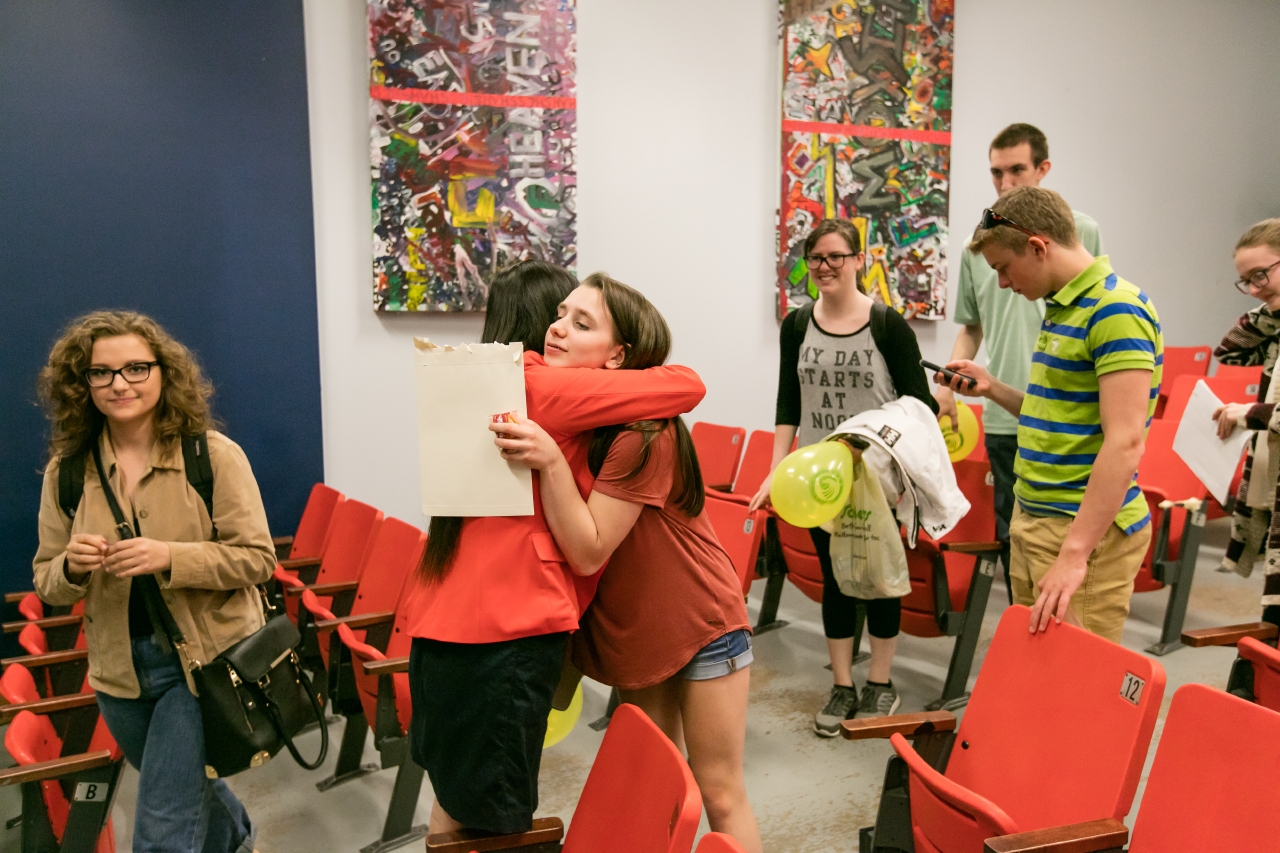 圣约翰高中举行汉语学分课程毕业典礼
     6月15日, 圣约翰高中和新布伦瑞克省孔子学院在 圣约翰高中的小剧场礼堂为2015-2016年度选修汉语课的学生举办毕业典礼。
     典礼在一段温情的视频中拉开序幕, 视频中记录了学生学习汉语及中国文化的课堂及活动,给了学生一个满满的美好回忆。接着邀请了新布伦瑞克省孔子学院外方院长藤菁女士和圣约翰高中副校长Mureen Diamond 女士讲话。两位领导首先对学生取得的成绩表示祝贺,并代表学校和孔子学院对汉语教师蒋洁在圣约翰三年的教学工作表示认同和褒奖。随后孔子学院外方院长及汉语教师蒋洁为学生颁发毕业证书。毕业典礼在轻松温馨的告别中结束。
     新省孔院提供的汉语语言及文化课程,是进入新布伦瑞克省高中教学体制的正式学分课程。汉语教师蒋洁在圣约翰的高中作为任课教师,经过她三年的工作努力, 学习人数从刚开始每学期的几人,到现在每个班级人数达到二十多人,学习总人数也翻倍增长,汉语课程在高中学生中倍受欢迎,并有多名学生获得奖学金参加中国行。