From December 10th to 11st, the 11th Confucius Institute Conference was held in Kunming, Yunnan Province. Mrs.  Yandong Liu, a member of the Political Bureau of the CPC Central Committee and vice premier of the State Council and chairman of the Confucius Institute Headquarters, attended the ceremony and delivered speeches to the Confucius Institutes, and presented awards to the advanced individuals and advanced units of the worldwide Confucius Institutes. CINB was awarded the "Advanced Confucius Institute". In this conference, 25 advanced Confucius Institutes and 5 advanced Confucius Classrooms were commended. CINB is the only awarding institution in Canada.
At the opening ceremony, Mr. Roger Lord, a distinguished student of CINB, and his Chinese partner,who is a flute professor Mr. Qiang Zheng, played a classic Chinese song The Flowing Stream together. The wonderful performance won applauses. At the opening ceremony, Mr. Roger Lord shared his experience of learning Chinese as a advanced student of Confuse institute. His speech made more than 2,400 representatives from over 140 countries and regions moved.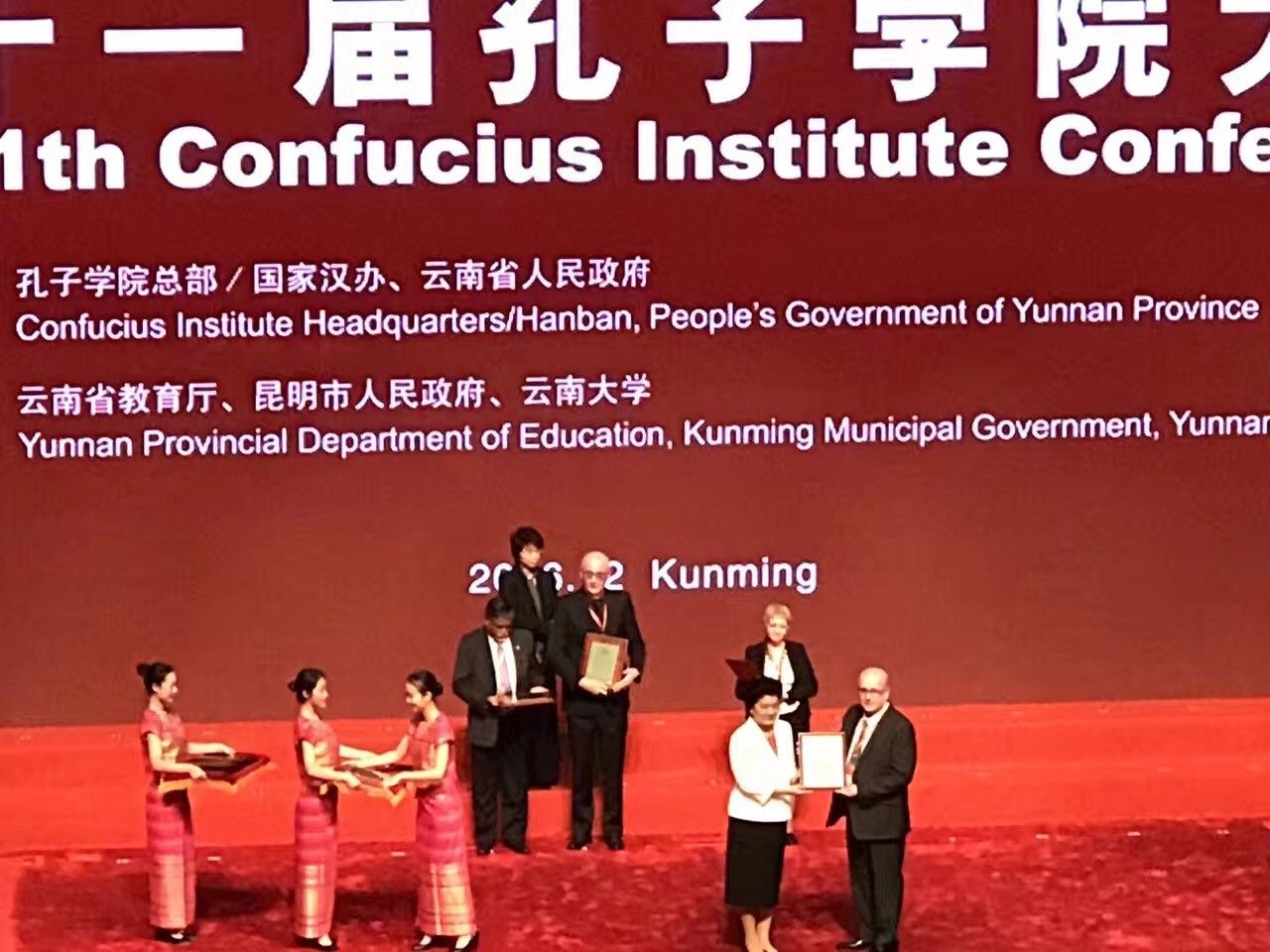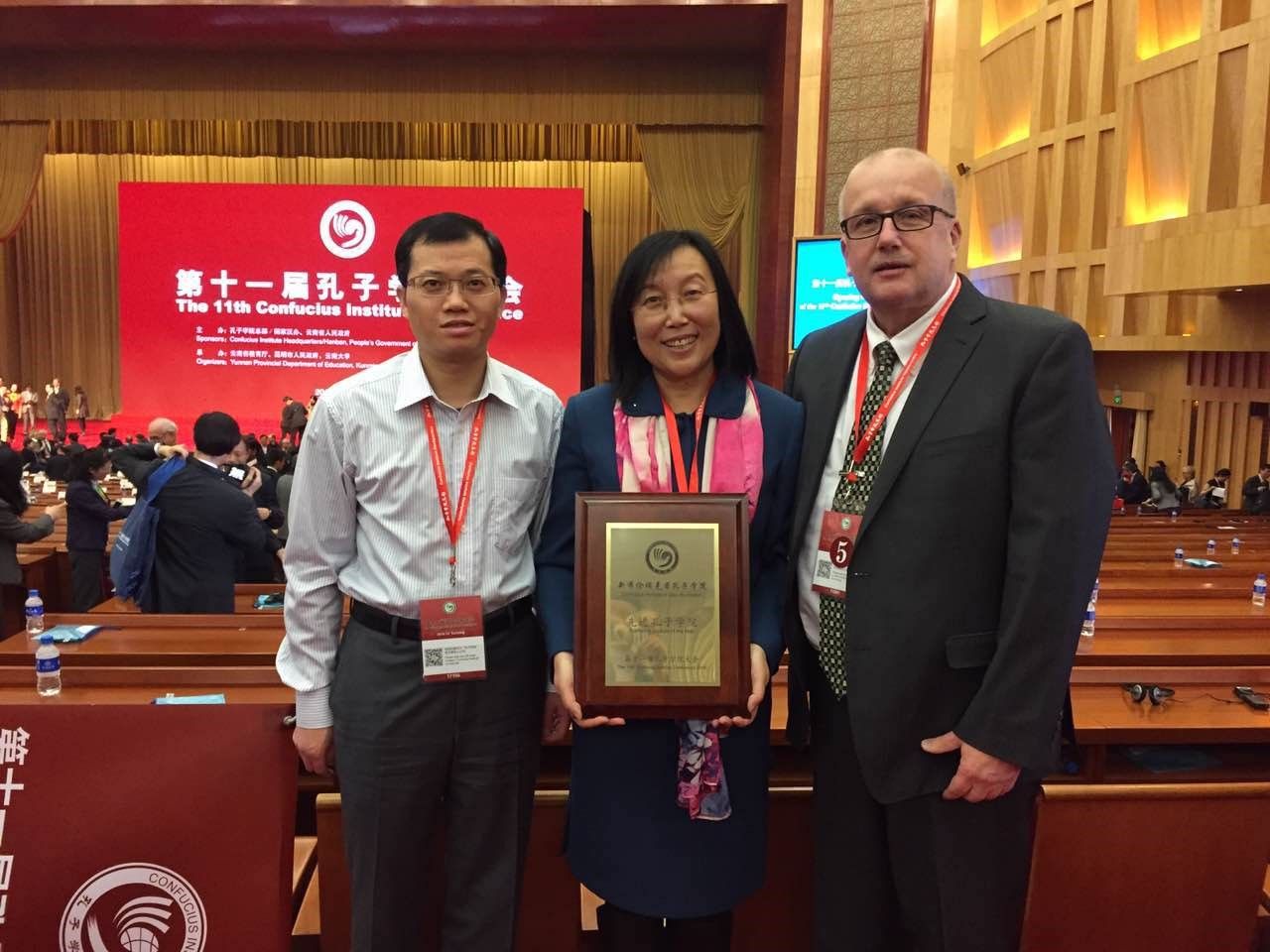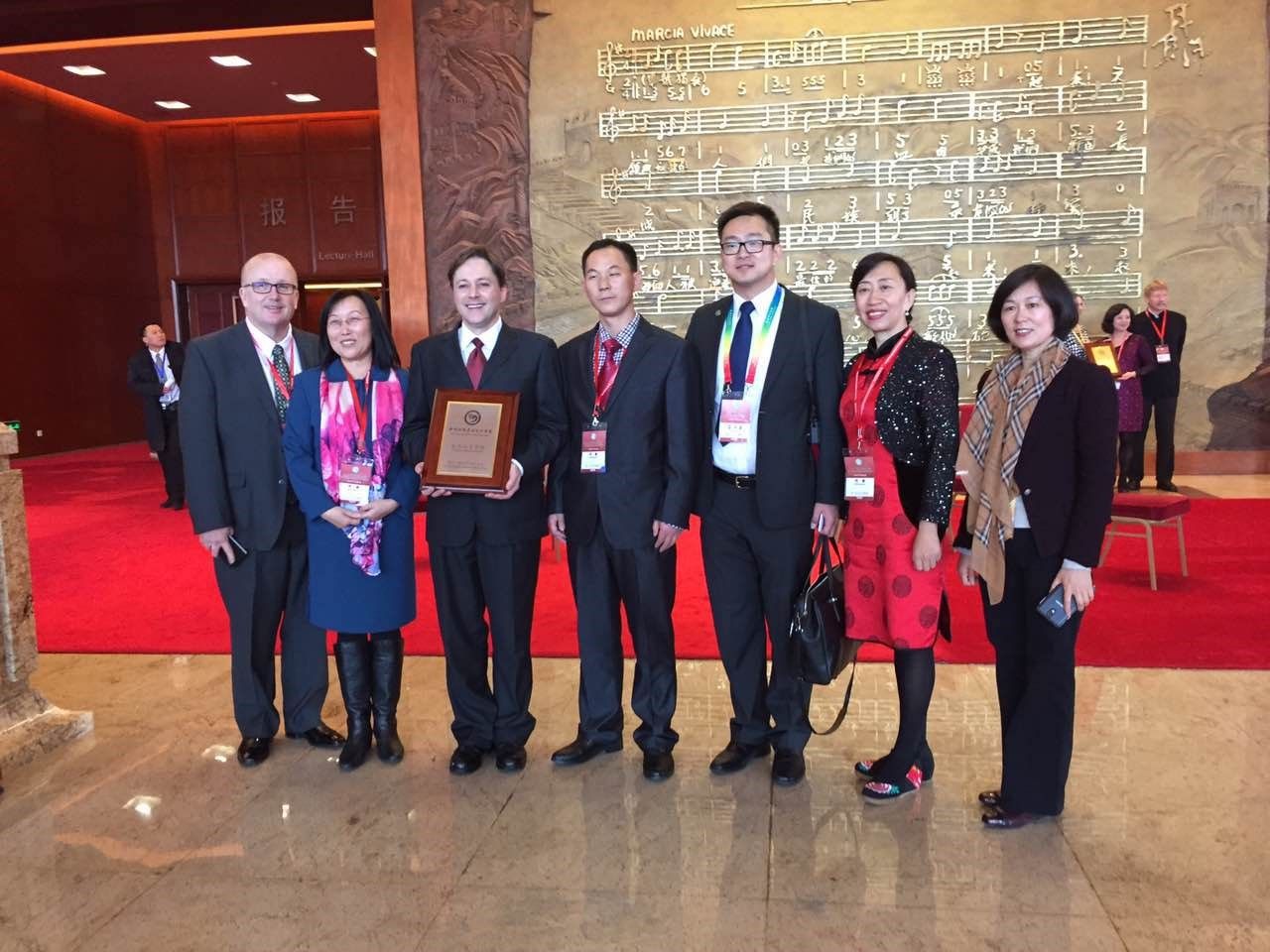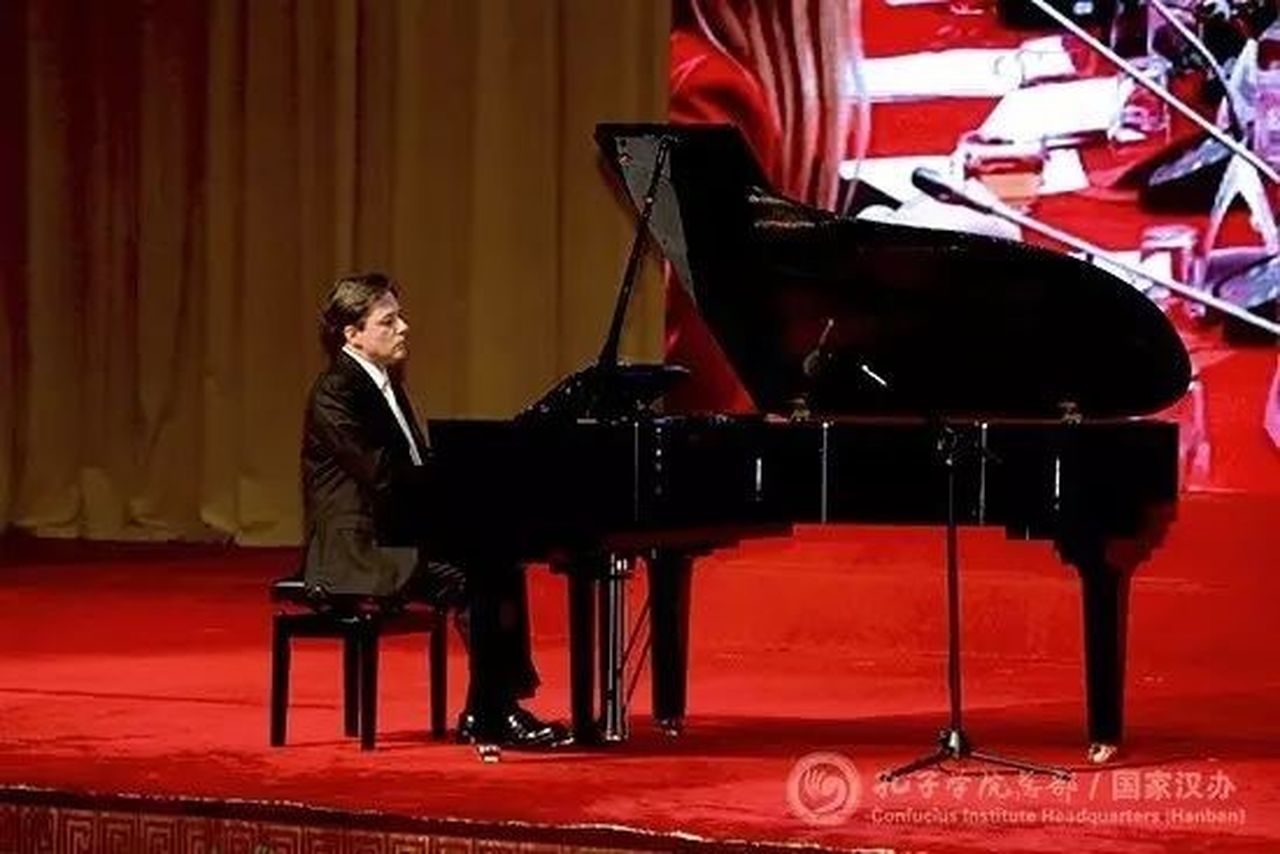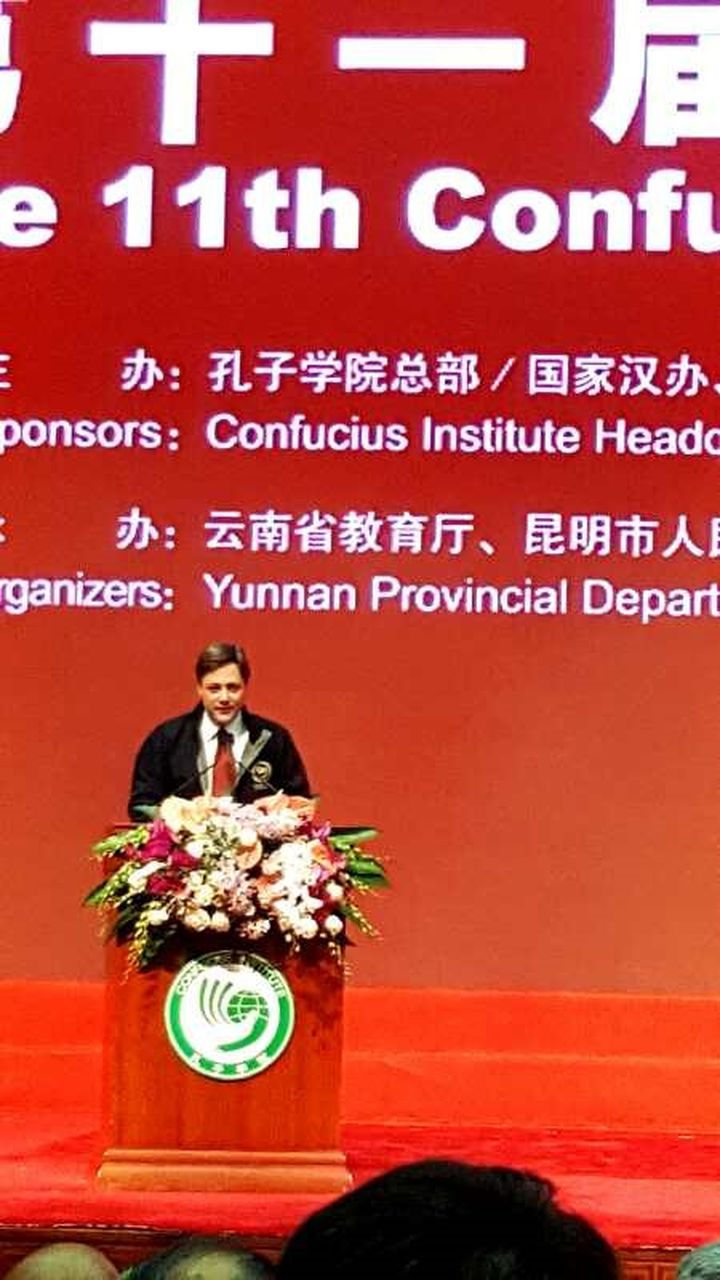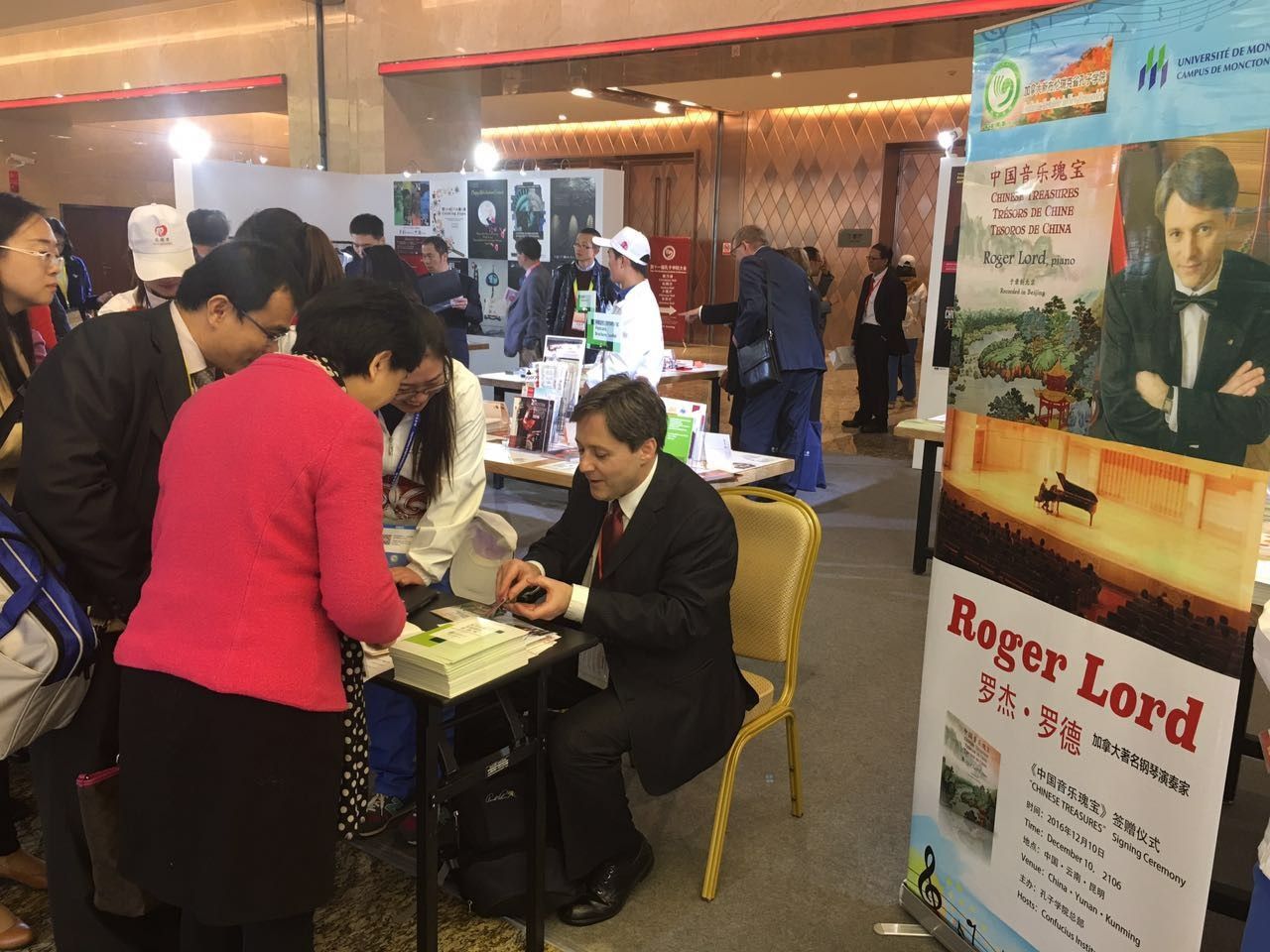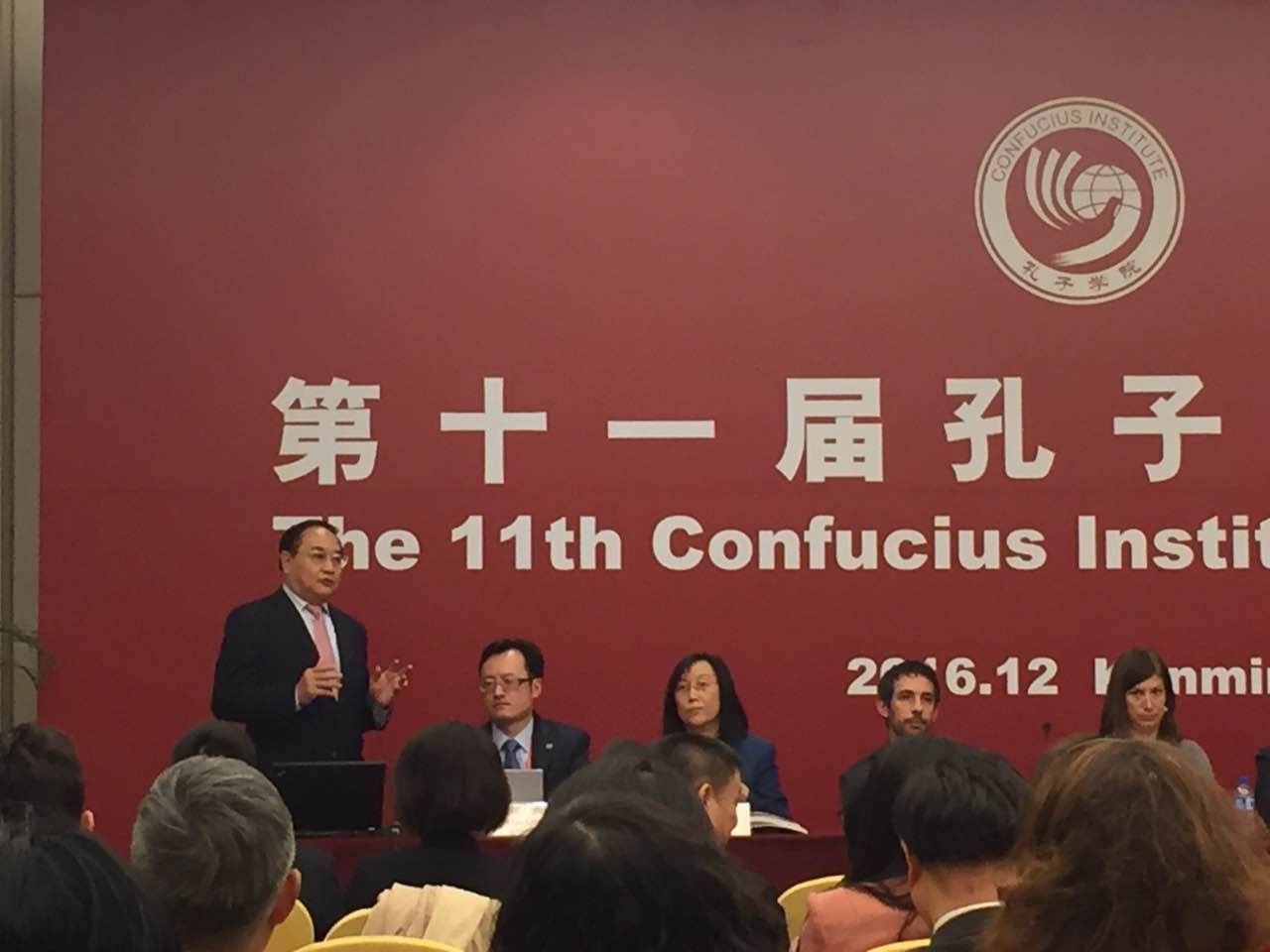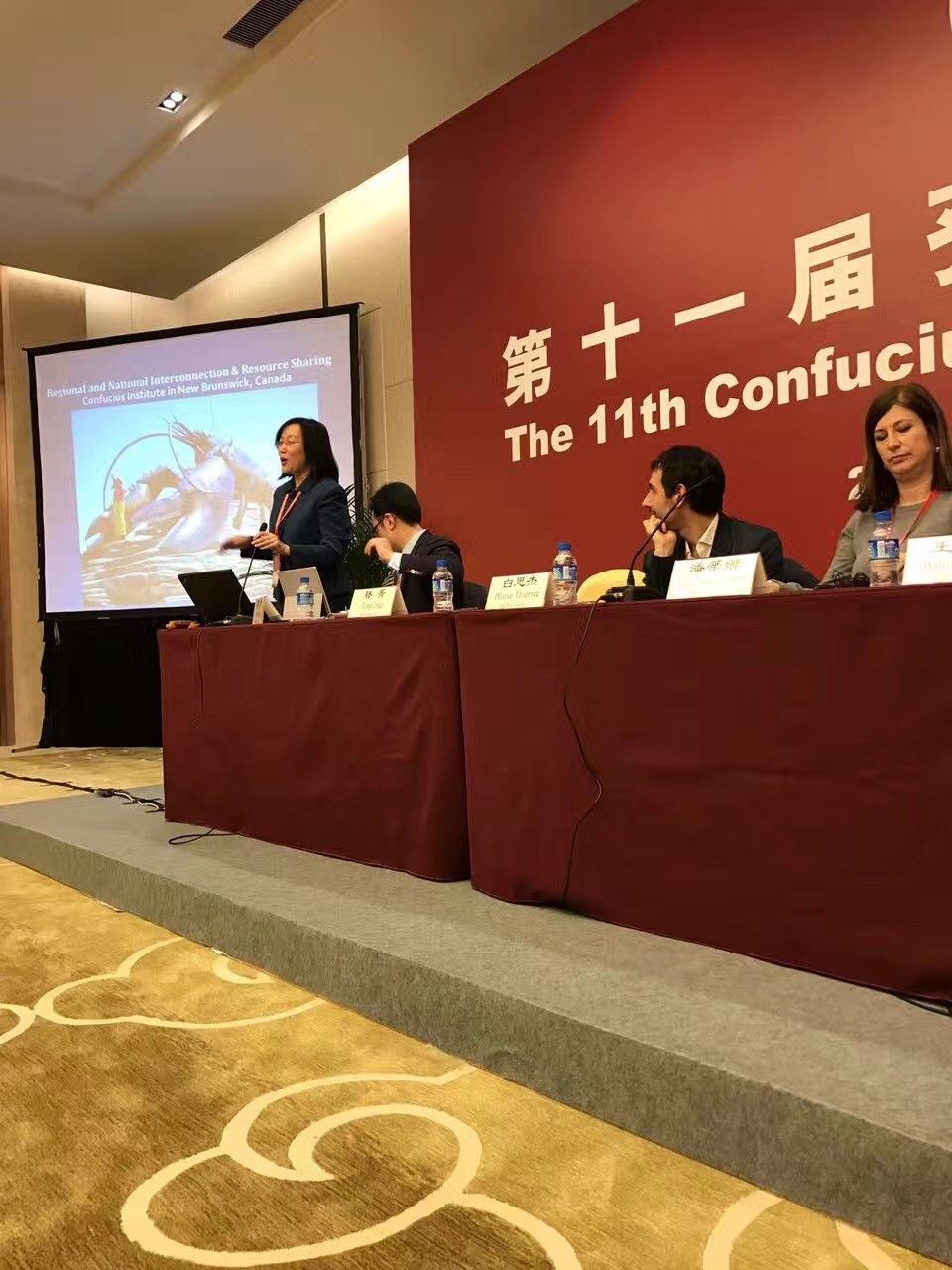 As an important part of the 11th Confucius Institute Conference, the Confucius Institute Chinese Textbooks and Cultural and Creative Works are also on display during the conference. At this fair, Mr. Roger Lord is on behalf of New Brunswick with his Chinese Piano CD which attracted many fans.
The theme of the conference was "Innovation, Cooperation, Inclusion and Sharing". There are lots of forums for principals and directors of different topics, as well as a thematic discussion on the Confucius Classroom. The foreign director of CINB, Mrs. Jing Teng, attended the director forum on the topic of "Regional interconnection and sharing of resources" and did a speaking. Mr. Jianhua Peng, the chairman of Beijing Concord College of Sino-Canada, was invited as director of CINB to attend the forum and give a speech.
In the past ten years, CINB has been actively integrating Chinese teaching into local high, middle and primary education systems. It has achieved the full coverage of Chinese language and culture courses in NB from elementary school to high school, with a total enrollment of 5441. The title of the world's advanced Confucius Institute, is approval on our Chinese teaching work in those 10 years and also on teachers, volunteers, practical work. In the future, we will continue to work hard, to create high-quality faculty, to establish high-quality teaching platform, to enhance the overall strength and influence of CINB and to offer more opportunities for our students to know China and love China. We will do our best for improve the communication process between China and foreign countries and the development of colorful world civilization.
新布伦瑞克省孔子学院参加第十一届全球孔子学院大会并获奖
      12月10日至11日,第十一届孔子学院大会在云南昆明隆重举行。中共中央政治局委员、国务院副总理、孔子学院总部理事会主席刘延东女士出席并致辞,为全球孔子学院先进个人和先进单位颁奖。新省孔院荣获"先进孔子学院",本次大会上,共有25个先进孔子学院和5个先进孔子课堂获表彰,我院为加拿大地区唯一获奖单位。
    在开幕式上,我省孔院优秀学员罗杰·罗德先生和他的中国搭档,葫芦丝演奏家郑强教授联袂演奏了一首中国经典乐曲《小河淌水》,赢得现场阵阵掌声。罗杰·罗德先生还作为优秀学员代表在开幕式上演讲,分享其学习汉语的心得,声情并茂的发言令2400余名来自全球140个国家和地区的大学校长、孔子学院代表动容。      
      作为第十一届孔子学院大会的重要内容,孔子学院汉语教材展和文化创意作品展也在大会期间持续展出。罗杰罗德先生代表我省孔院带着他的中国钢琴CD在文化展上吸引了无数粉丝。
      本次大会以"创新、合作、包容、共享"为主题,举办了不同主题的校长论坛和院长论坛,以及关于孔子课堂的专题讨论。外方院长滕菁女士在"区域国别互联互通与资源共享"为主题的院长论坛中出席并发言,加皇集团董事长彭建华先生作为孔院理事受邀发言。  
      我省孔院十年来一直积极将汉语教学融入到当地高、中小学教育体系中,实现了中国语言和文化课程在新省高、中小学的全覆盖、无缝隙衔接,学员人数共计5441人。获得全球先进孔院这一称号,是对十年来新省汉语教学工作的肯定,对各位老师、志愿者踏实工作的肯定。未来,我们还将继续努力,全力打造优质的师资队伍,建立高品质的教学平台,提升我院的整体实力和影响力,让新省更多的汉语学员了解中国、热爱中国,增进中外文化的理解和交流,为推进中国同世界各国进行人文交流、促进多元多彩的世界文明发展献出自己的一份贡献。