February 1, Chinese couplets, zodiac, paper cutting, lanterns and other typical Chinese decorations were arranged in every corner of the Edith Cavell school, from kindergarten children to junior high school students were prepared a very good performance, celebrated the Chinese New Year with the whole school's students and teachers.
Accompanied by melodious music, the students waving dragon into the center of the stage, attracted everyone's warm cheers and applause, the Chinese New Year show also opened the curtain. Kindergarten children showed their homemade chicken mask and the dragon mask, G1-2 performed a scarf dance and Chinese songs. When the host introduced one of the customs about Chinese new year is give red envelopes to each other, the students gave their well-made red envelopes with most sincere blessing to their classmates and teachers around. A very popular Chinese song was performed by G3-4 students. Confucius Institute martial arts teacher Mr Guan was invited to perform for the teachers and students of the Chinese martial arts. The two-person handkerchief was played by G5-6, G7-8 students brought us a model fashion show, also draw a perfect ending for the New Year.
Mrs Teng Jing, Director of the Confucius Institute, was invited to participate in the event, she gave everyone New year's wish and hoped to strengthen the cooperation with Edith Cavell School. Edith Cavell Principal Ms Donna expressed her high praise for the Chinese New Year show and expressed her admiration for the work of the Confucius Institute volunteer teachers in the past three years.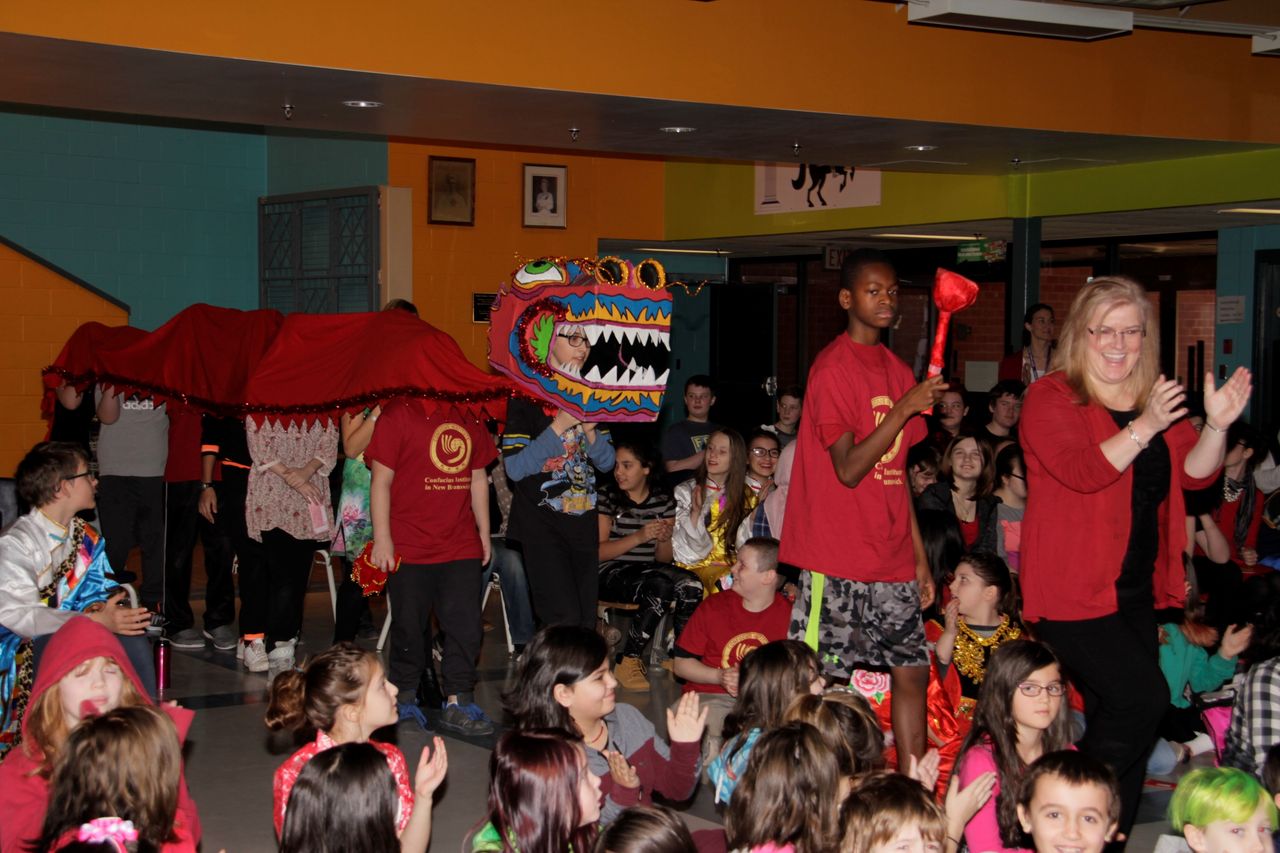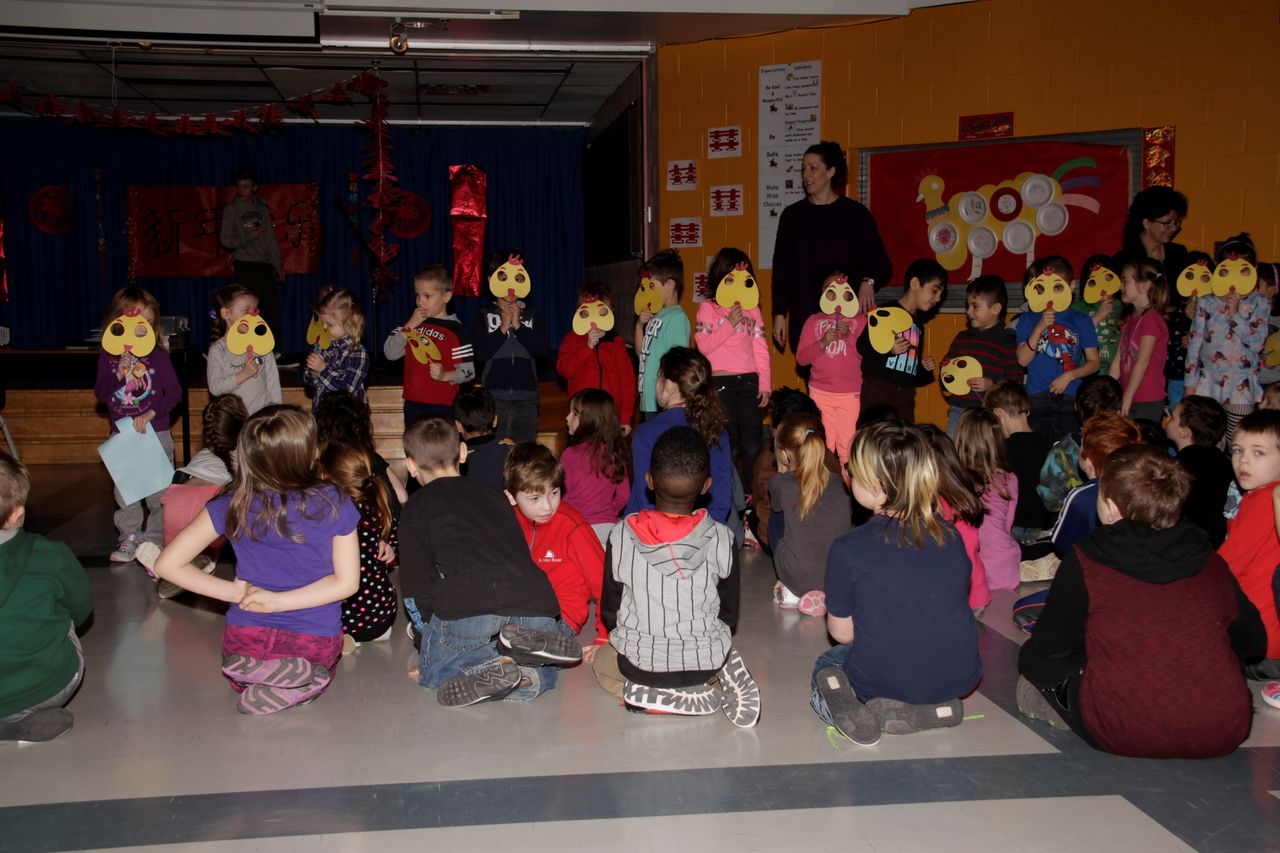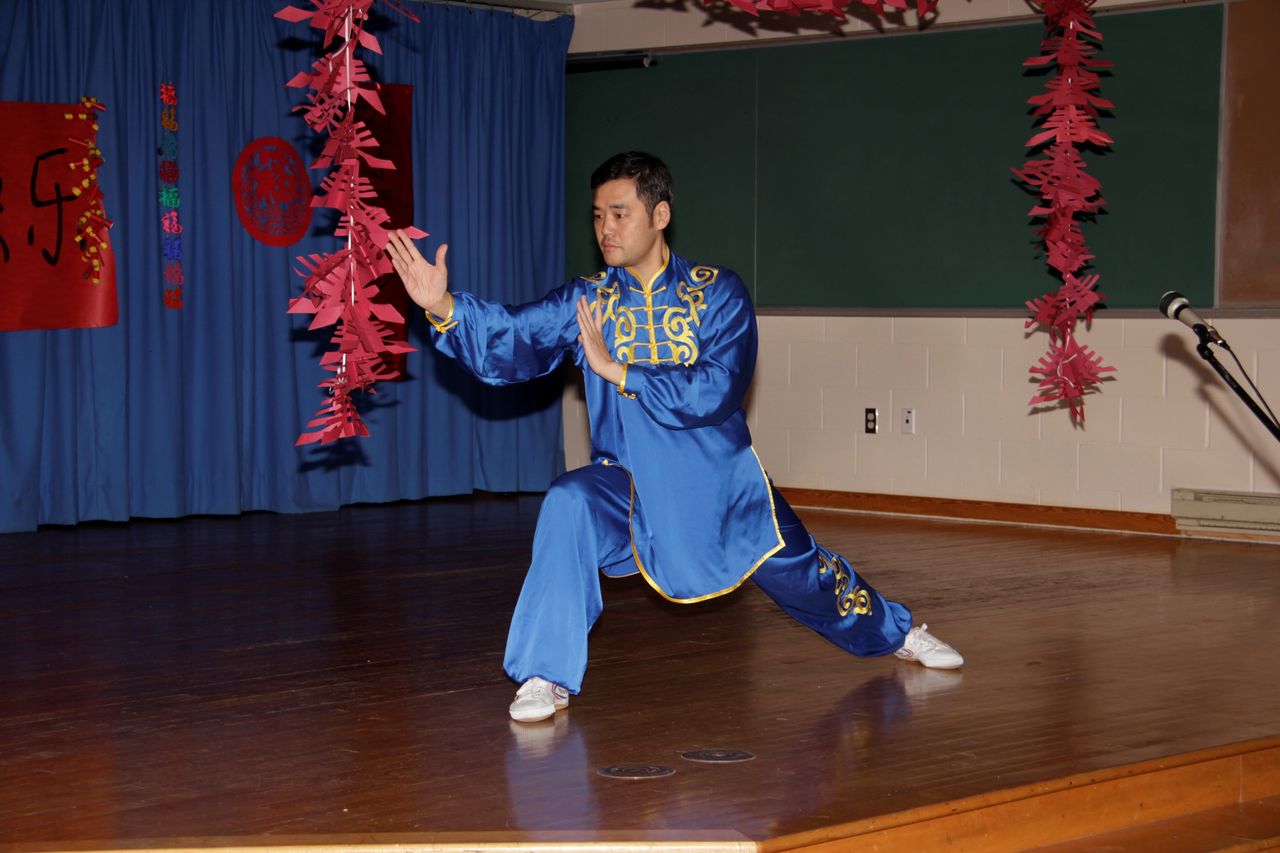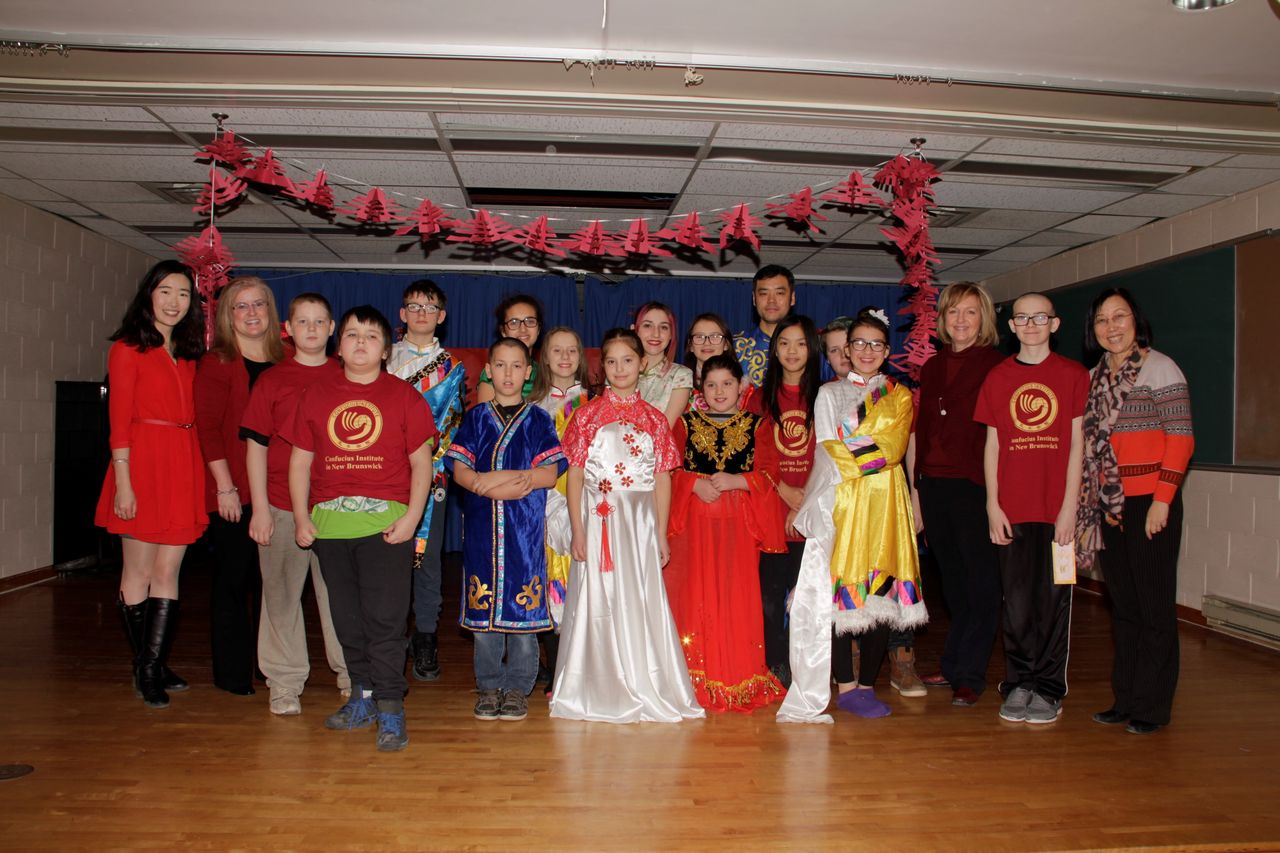 The Chinese New Year celebration, attracted every teacher and student involve in and understood the Chinese New Year culture. They said, whether it is hand-made work or stage performances, they all experienced a real Chines New Year !
新春齐贺岁,师生共联欢
——Edith Cavell新年庆祝活动成功举办
      2月1日,蒙克顿市Edith Cavell学校内张灯结彩,喜气洋洋,具有中国特色的春联、生肖、剪纸、彩灯等装饰被布置于学校的各个角落,从幼儿园小朋友到初中生都各自准备了十分精彩的表演,与全校师生一起共贺中国新年。
      伴着悠扬的音乐,学生们挥舞着龙进入舞台中央,引得师生们的热烈欢呼和掌声,中国新年校会也由此拉开了序幕。幼儿园小朋友们向大家展示了自制的小鸡面具和龙面具,一二年级的学生们为大家表演了手绢舞和汉语歌曲。当主持人介绍到中国新年的习俗之一是送红包时,全场的学生们带着自己精心制作的红包将自己最真诚的祝福送给了身边的同学和老师。在中国大热的流行歌曲《青春修炼手册》在此刻被三四年级的学生们演绎得更加畅快活泼,点燃了在场的每一位观众。孔院武术教师官玉琦先生应邀为全校师生表演了中国功夫,二人转的手帕也被五六年级的小伙子们玩转得有模有样,七八年级的模特们为大家带来的中国特色民族服装秀为本次新年校会画上了一个完美的结尾。
      新省孔院外方院长滕菁女士应邀参与了本次活动并发表讲话,祝愿大家新年快乐,希望能够继续加强与Edith Cavell学校的合作。Edith Cavell校长Donna女士对本次中国新年活动表示了高度的赞许,并对三年来孔院志愿者们在学校的工作给予了充分肯定。
      本次中国新年庆祝活动,全校每一位师生都热情参与其中,积极了解中国的过年文化。大家纷纷表示,不管是手工制作还是舞台表演,都让他们体验了一把实实在在的中国年!