January 30, in West Riverview Elementary School, with the Chinese characteristics of the poster, paper cutting, blessings, lanterns and other decorations are carefully put in every corner of the school gymnasium.
On 2 pm, children were under the leadership of teachers in the stadium neatly sit, with the opening speech of the principal, the New Year Gala began.
Some of grade 4 and grade 5 children brought the opening performance with a Chinese song "Wish You A Happy New Year" for everyone. Then, they brought us a lively and lovely song "Two Little Chickens", each child wearing the chicken mask which is the symbol of the year of the rooster, the New Year's blessing and vitality through the song dedicated to everyone here.
Dathen from grade 4 and Macy from grade 5 were the MCs of the day. They shared with the students the Chinese New Year pattern learned in the class. At this point, a small dragon dance team suddenly appeared, as the children were excited. The small dragon dance team, composed of the boys of grade 4. They made the hand-made cloth dragon performance vivid. The warm cheering of the scene brought the atmosphere of the party up.
Subsequently, the Confucius Institute martial arts teacher Yu Qi Guan with his kung fu team brought everyone a wonderful KongFu performances. The children's serious and wonderful performances won the applause of the audience.
We also prepared an interactive question and answer session for the students who attended the show. Mrs. Teng Jing, the foreign director of CINB, and MS Webster, the principle, presented the new year gift "Lucky money" to the children. The party ended in a happy atmosphere.
Mrs Teng Jing, Director of the Confucius Institute, was invited to participate in the event, she gave everyone New year's wish and hoped to strengthen the cooperation with WRES. The Principal Ms Webster expressed her high praise for the Chinese New Year show and expressed her admiration for the work of the Confucius Institute volunteer teachers in the past three years.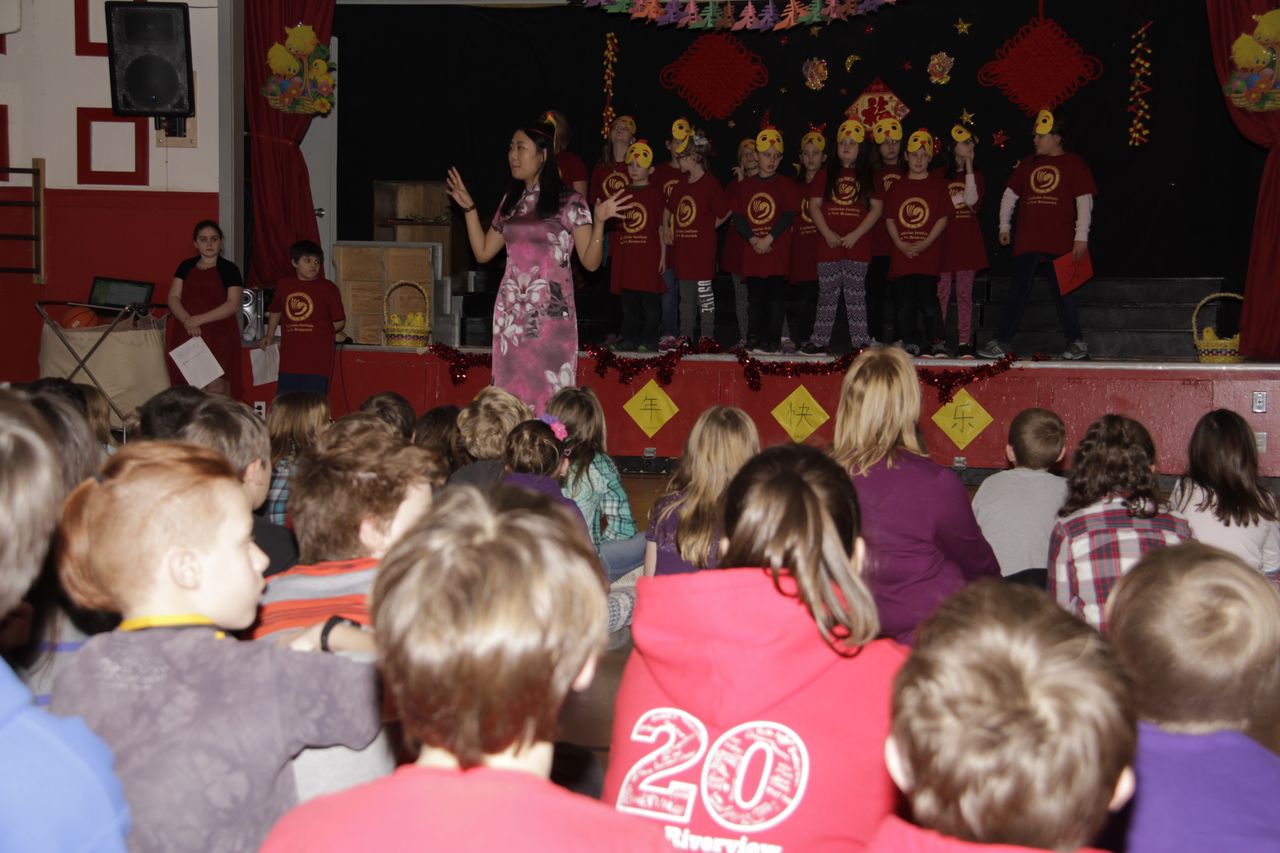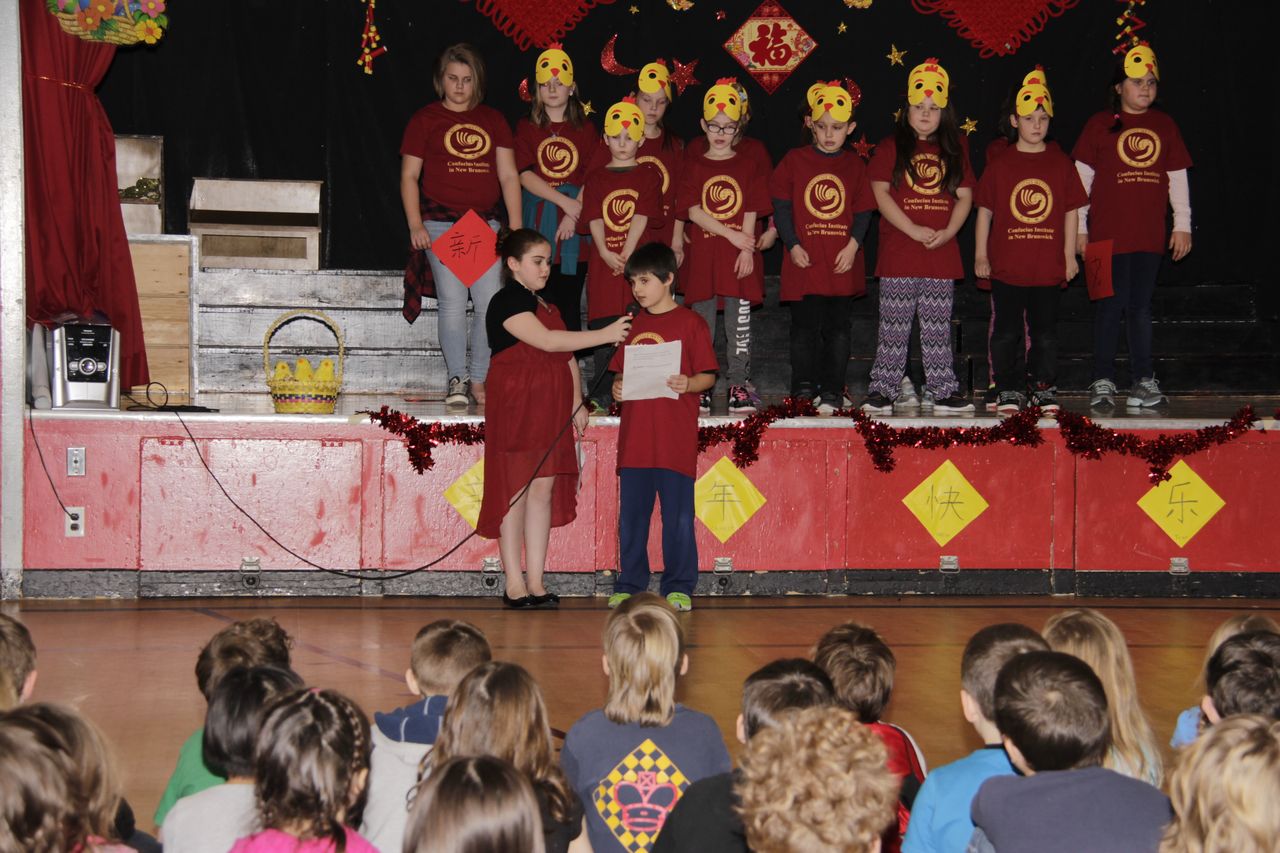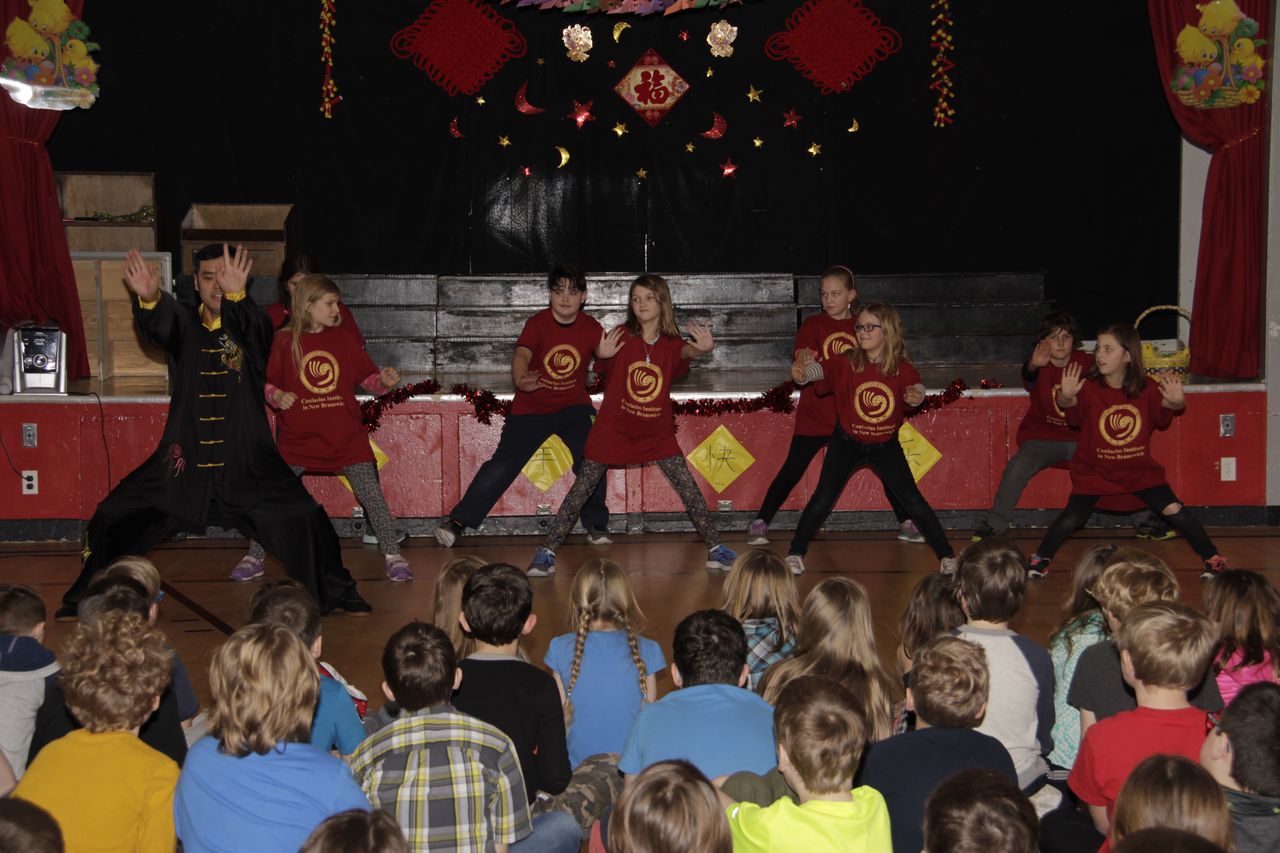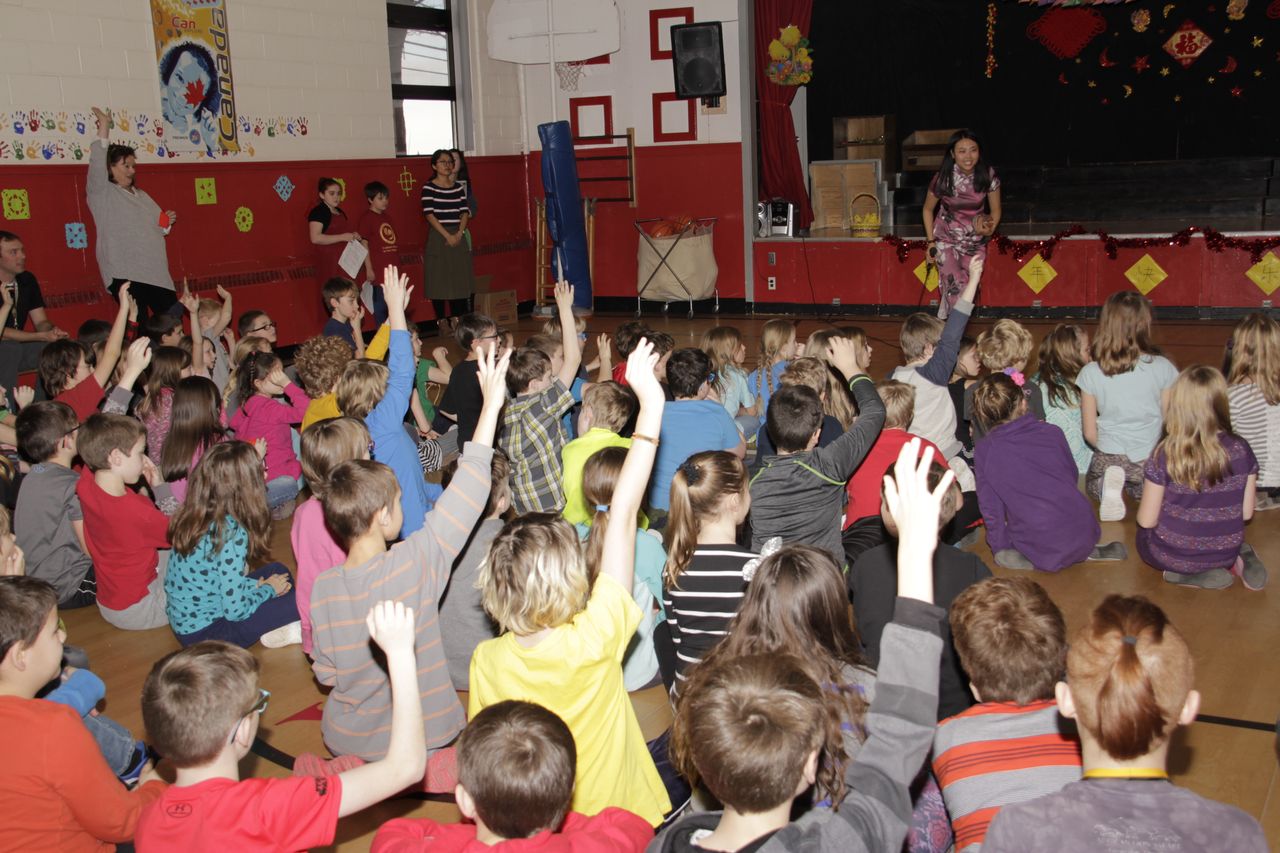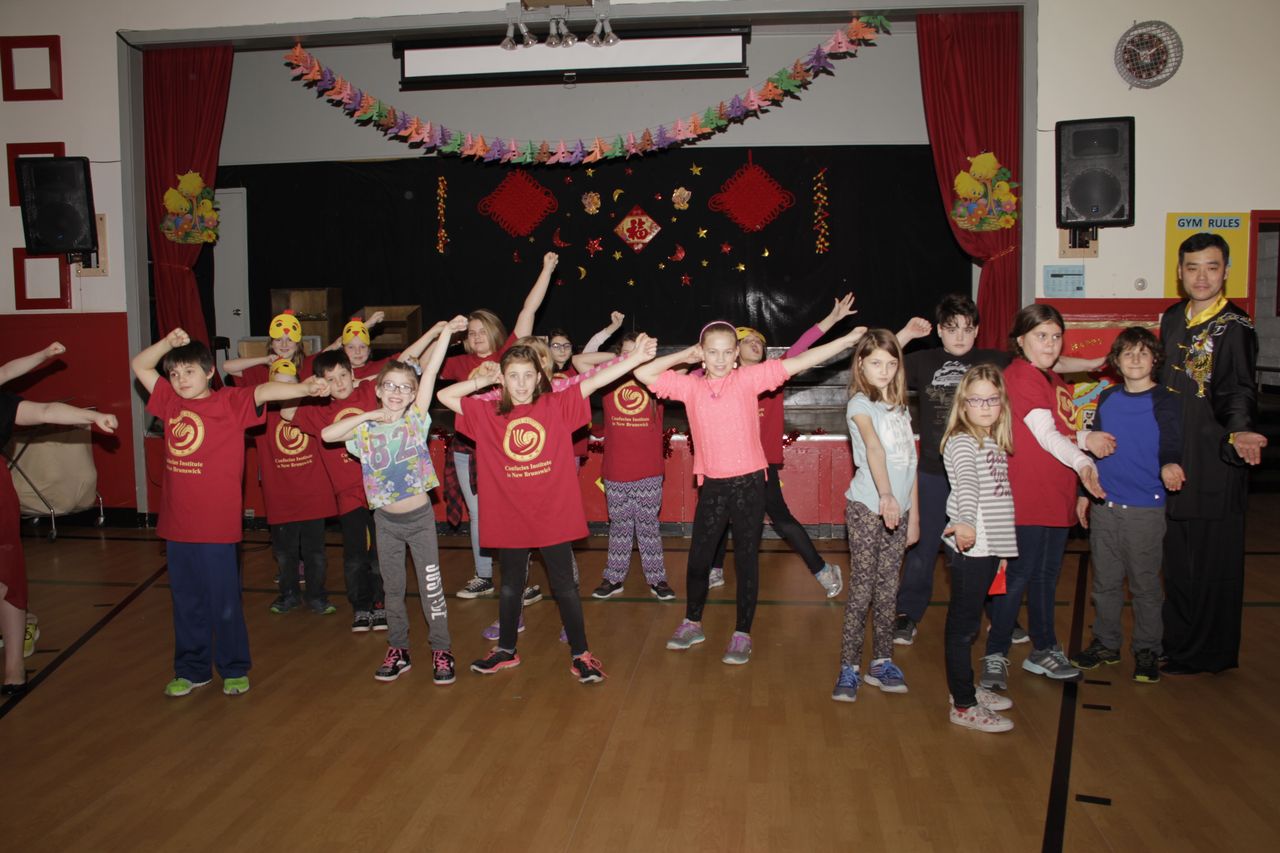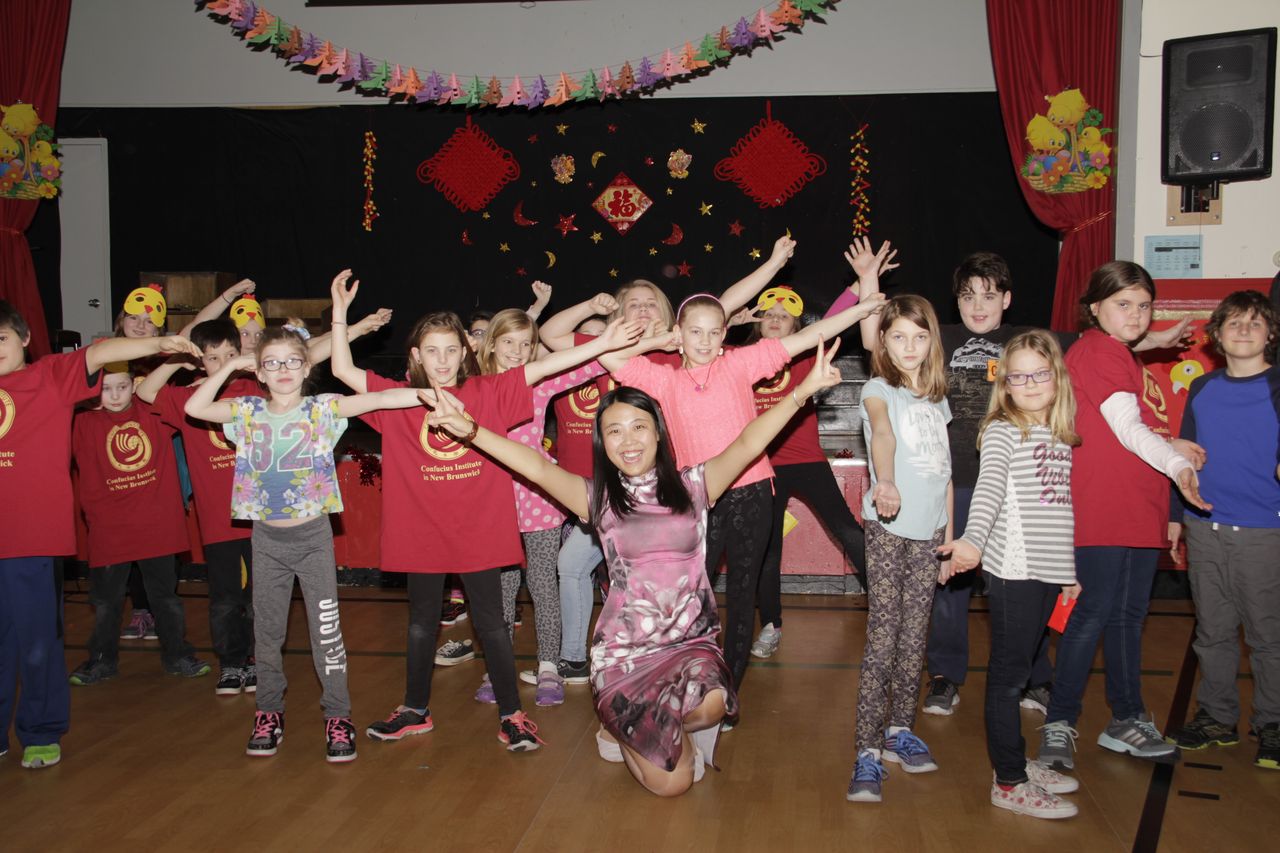 The Chinese New Year celebration, attracted every teacher and student involve in and understood the Chinese New Year culture. They said, whether it is hand-made work or stage performances, they all experienced a real Chinese New Year !
West Riverview Elementary School新年联欢活动
      1月30日,West Riverview Elementary school 内,具有中国特色的鸡年海报、剪纸、福字、灯笼等装饰被精心地布置在学校体育馆的各个角落。
      下午2时,学校的小朋友们在老师的带领下在体育馆内整齐的坐好,随着校长的开场致辞,新年联欢会正式开始。
      来自四、五年级的小朋友们用一首中文歌曲《新年好》为大家带来开场表演。全中文的演唱让新年联欢会的中国味展现十足。紧接着,他们又为我们带来了一首活泼可爱的《两只小鸡》,每个小朋友带着象征鸡年的小鸡面具,将新年的祝福和活力通过歌声献给在座的每个人。
      来自四年级的Dathen和来自五年级的Macy是当天的小主持人。他们给同学们分享在课堂上学到的中国新年的花样年俗。此时,一只小小舞龙队的突然出现让现场的小朋友们纷纷激动起来。这支由四年级男孩子们组成的小小舞龙队将手工制作的布龙表演的活灵活现。现场热烈的欢呼让联欢会的气氛高涨了起来。
      随后,孔院武术老师官玉琦带着他的功夫小分队为大家带来精彩的功夫表演。小分队的孩子们一板一眼,表演的有模有样,认真且精彩的表演赢得现场观众的阵阵掌声。
      我们同时为到场观看节目的同学们准备了关于中国新年的问答互动,由新省孔院外方院长滕菁女士及校长MS WEBSTER 给小朋友送上新年礼物"Lucky money"。联欢会就在这一片欢声笑语中结束了。
      新省孔院外方院长滕菁女士应邀参与了本次活动并发表讲话,祝愿大家新年快乐,希望能够继续加强与WRES学校的合作。校长MS Webster对本次中国新年活动表示了高度的赞许,并对三年来孔院志愿者们在学校的工作给予了充分肯定。
      本次中国新年庆祝活动,全校每一位师生都热情参与其中,积极了解中国的过年文化。大家纷纷表示,不管是手工制作还是舞台表演,都让他们体验了一把实实在在的中国年!