—— the 12th Global Confucius Institute Conference
In December, 2017, the 12th Global Confucius Institute Conference was held in xi 'an, shaanxi province in China. Assistant Deputy Minister of the Department of Education and Early Childhood Development in New Brunswick, Mr. Chris·Treadwell, Dr. Peng Jianhua, chairman of the Sino-Canada school, the member of the board of Confucius Institute in New Brunswick(CINB ), Mr. Francis Pang, Superintendent of CINB, Mrs. Teng Jing, attended this event.
Mr. Chris has visited China many times, and it was his first time to visit xi 'an. He has witnessed the magnificence of the terracotta warriors and horses. He was deeply impressed by the extensive and profound Chinese culture, which has a long time.
Mr. Chris listened attentively to the report of the conference and held in-depth talks with the officials of the Hanban. He also made an important speech on the construction and development program of the CINB. In his speech, he fully affirmed the important influence of the CINB on the promotion of Chinese culture in the whole province, and also positively identified the important role played by the Chinese program in the education system of primary and secondary schools.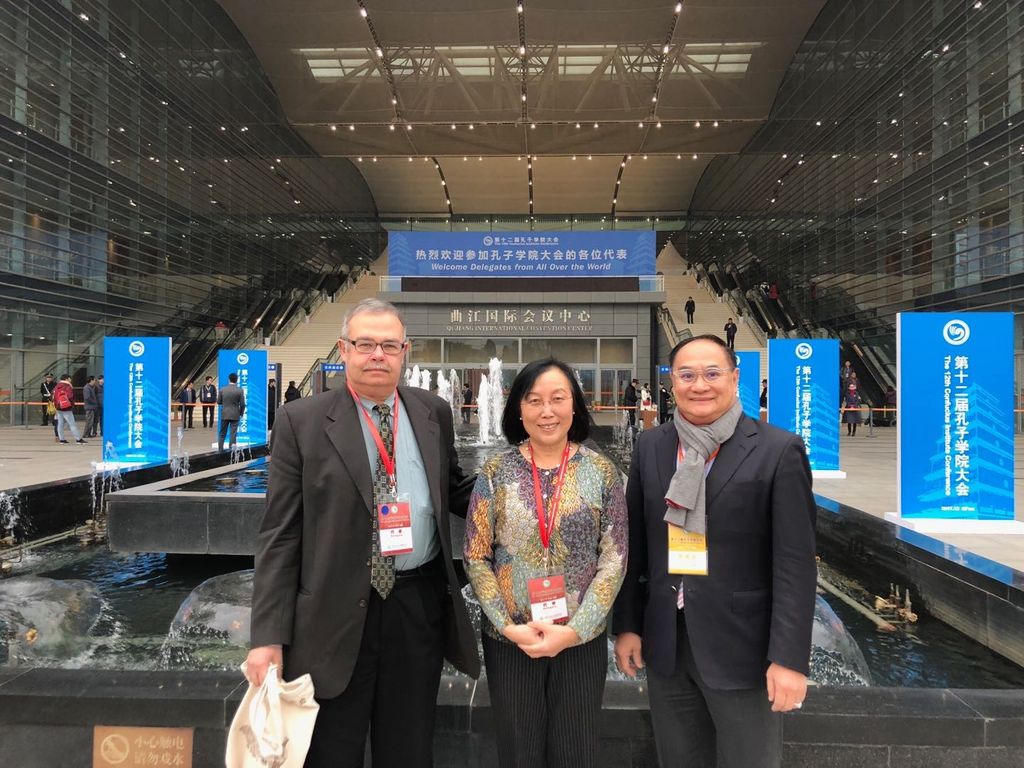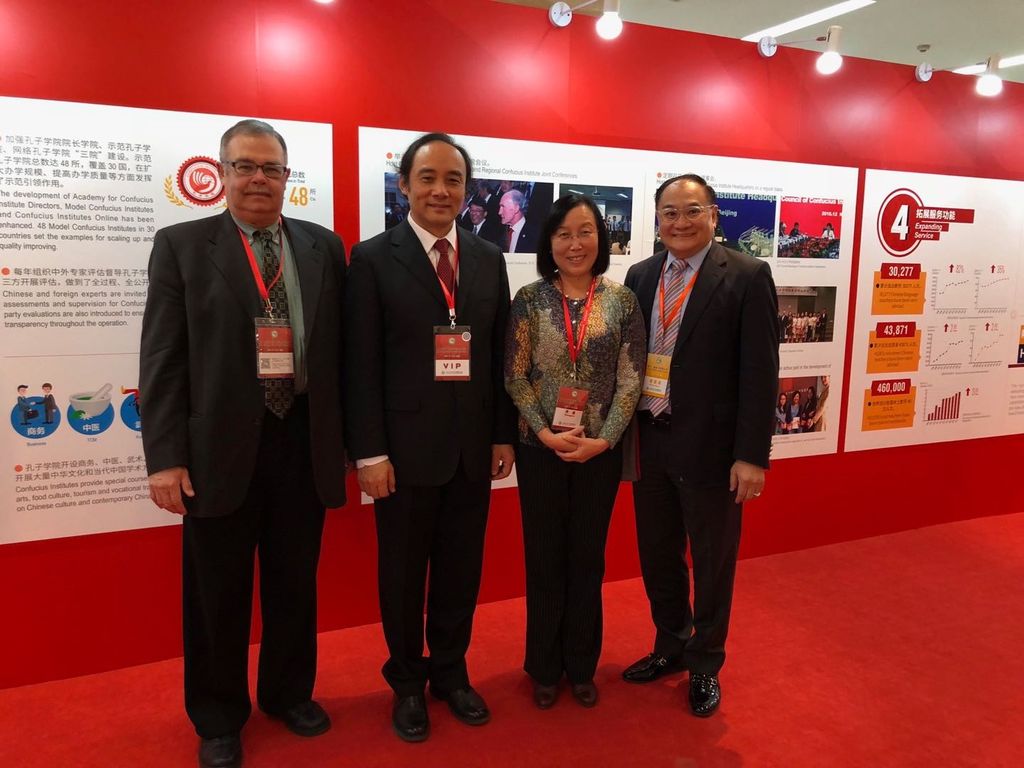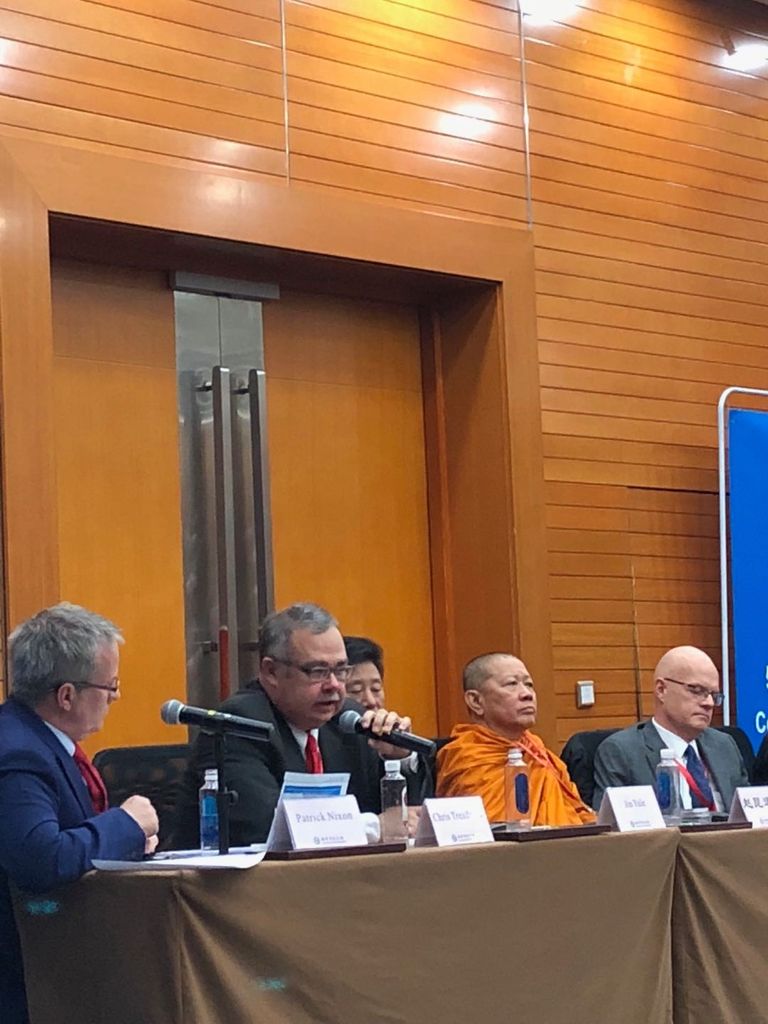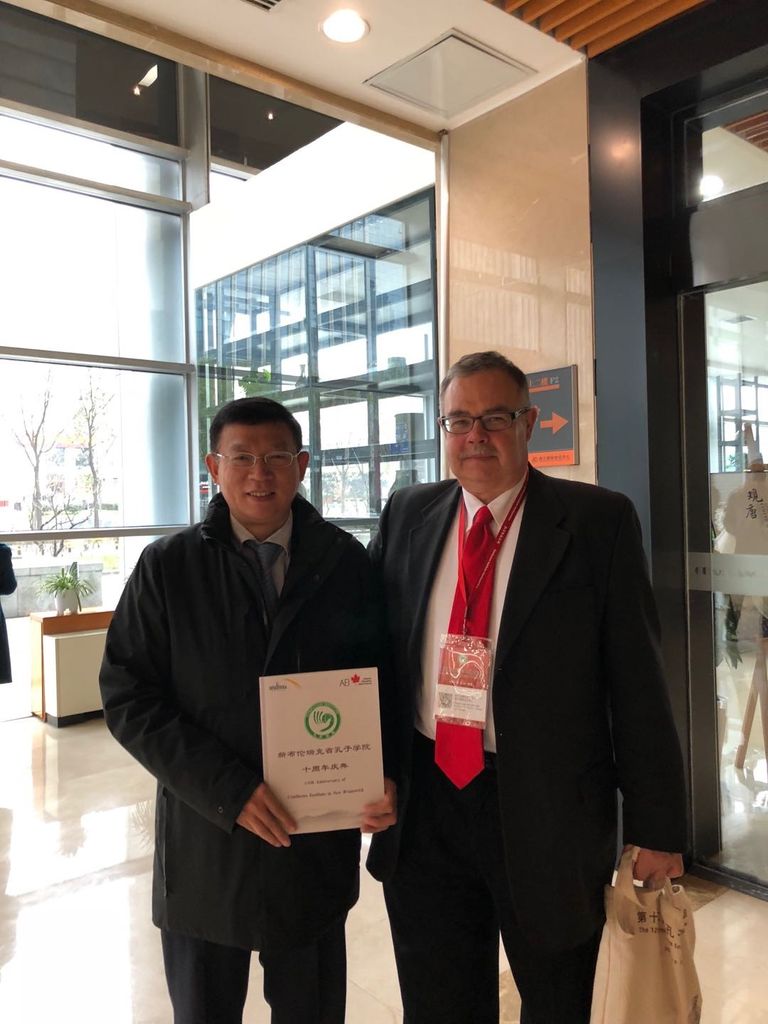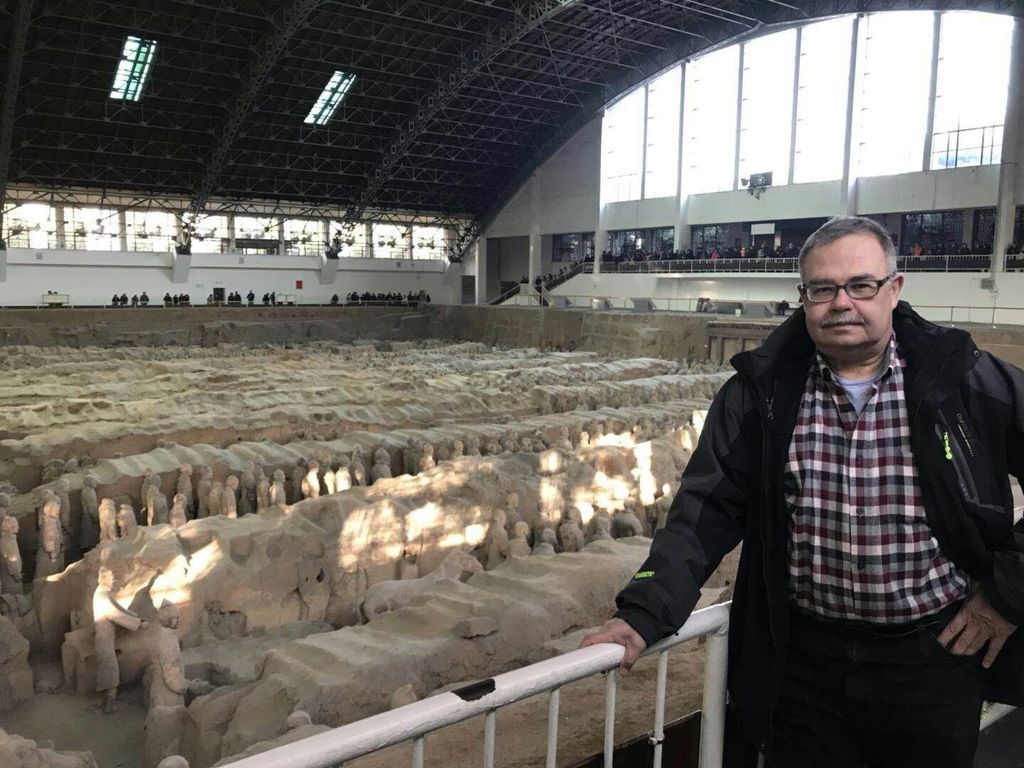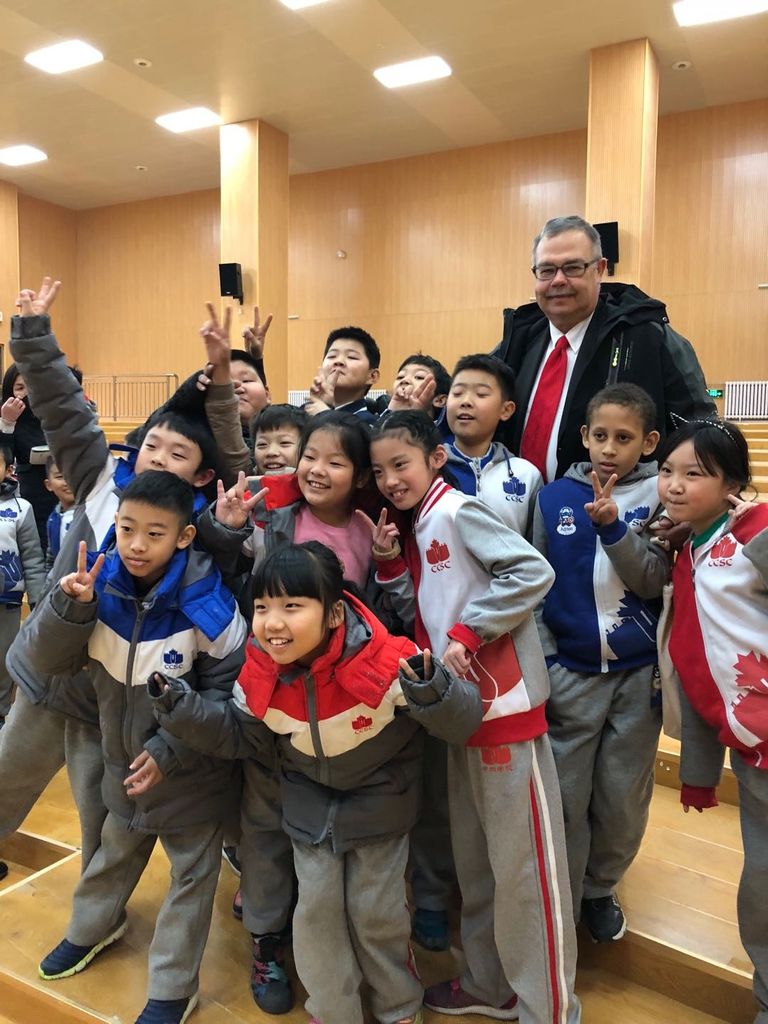 In addition, a meeting with the leaders of Qufu Normal University, the Confucius institute cooperation institutions. He gave him full confidence in the cultivation and delivery of high-quality teacher resources in the CINB. At the same time, two days of sincere talks with Dr. Peng Jianhua, and visiting Xi'an Fengdong Concord College of Sino-Canada. have made him more impressed with Sino-Canada cooperation program and had a good vision for the long-term development of both sides. He said that the visit to China has benefited a lot. After returning to Canada, he would find out the differences between China and Canada on education, and build a new era of education through a more inclusive and open mind.
This conference is a chance to learn from each other, it is also an opportunity for self-affirmation and innovation for CINB. Looking back, we achieved a series of achievement and wined universal?praise in 2017.?Look forward to the future, we won't forget the original heart to keep our Chinese program moving forward in 2018!
回首过去,展望未来
 ——暨参加第十二届全球孔子学院大会
      2017年12月,值第十二届全球孔子学院大会在陕西省西安市召开,新布伦瑞克省教育厅副厅长助理Chris·Treadwell先生,新布伦瑞克省孔子学院理事会理事、中加学校校长彭建华博士,新布伦瑞克省孔子学院教学总督导滕菁女士受邀参加孔院大会。
      Chris先生曾多次到访中国,而这是他第一次来到西安,首次亲眼目睹了秦兵马俑的宏伟壮丽,深感中国文化的博大精深、源远流长。Chris先生认真听取了大会报告,与国家汉办项目官员深入会谈,也就新省孔子学院项目的建设与发展做了重要发言。发言中他充分肯定了新省孔院在全省中国文化推广方面的重要影响,也积极认同中文项目进入学校中小学教育体系所起到的积极作用。此外,与孔院合作院校曲阜师范大学领导的会面,让他对新省孔院优质教师资源的培养与输送充满信心。同时,与彭建华博士的两天恳谈,并参观了西安沣东中加学校。使他对中加合作项目有了更加深刻的印象、也对双方未来的长远发展充满美好的憧憬。他表示此次到访中国获益匪浅,回国之后要找到中加两国对教育的认知差异,以愈加包容开放的心态构建新时代的教育体系。
      这次的孔院大会既是一次互相学习、互相借鉴的机会,也是一次肯定自我、创新发展的契机。2017年,回首过去,有口皆碑;2018年,展望未来,不忘初心!