CINB Held Teaching Conference in Moncton High School
On Friday, April 8th, 2016, CINB held a teaching conference in Moncton High School. At the beginning of the conference, Ms. Teng Jing conveyed the acknowledgement of CINBS efforts in introducing Chinese culture in New Brunswick from Mr. Xiong Sheng, Counselor of the Chinese embassy in Canada. Mr. Xiong Sheng encouraged CINB to keep cultivating more Chinese language and culture learners in the Canadian educational system, and to emphasize on the credit course at high school level so as to assure the consistency of teaching Mandarin Chinese. Ms. Teng Jing also made a detailed reflection on the March Break Trip to China of the 12 CINB students. We believe that China trip is going to be an iconic project for CINB and more students will be attracted by it. Ms Teng Jing introduced the seminar with students from Qufu Normal University on tips for being a qualified Chinese teacher in the Confucius Institute, citing Ms Jiang Jie relationship with her students and that of other teachers as a role model. 
 We agreed on collecting and filing all the teaching material, including PowerPoint Slide, photos and videotapes of teaching and cultural events and such, to keep track of our work and to ensure sufficient work handover for new teachers. 
Moreover, we discussed on hosting the delegates from Qufu Normal University on April 18th, attending the Chinese Teaching Conference in America on April 28th- ---30th, and the preparation for the coming cultural events. 
 During the two days, CINB teachers exchanges ideas on teaching Chinese and adapting to local culture. We are all motivated to bring our teaching to the next level and are looking forward to another meeting like this.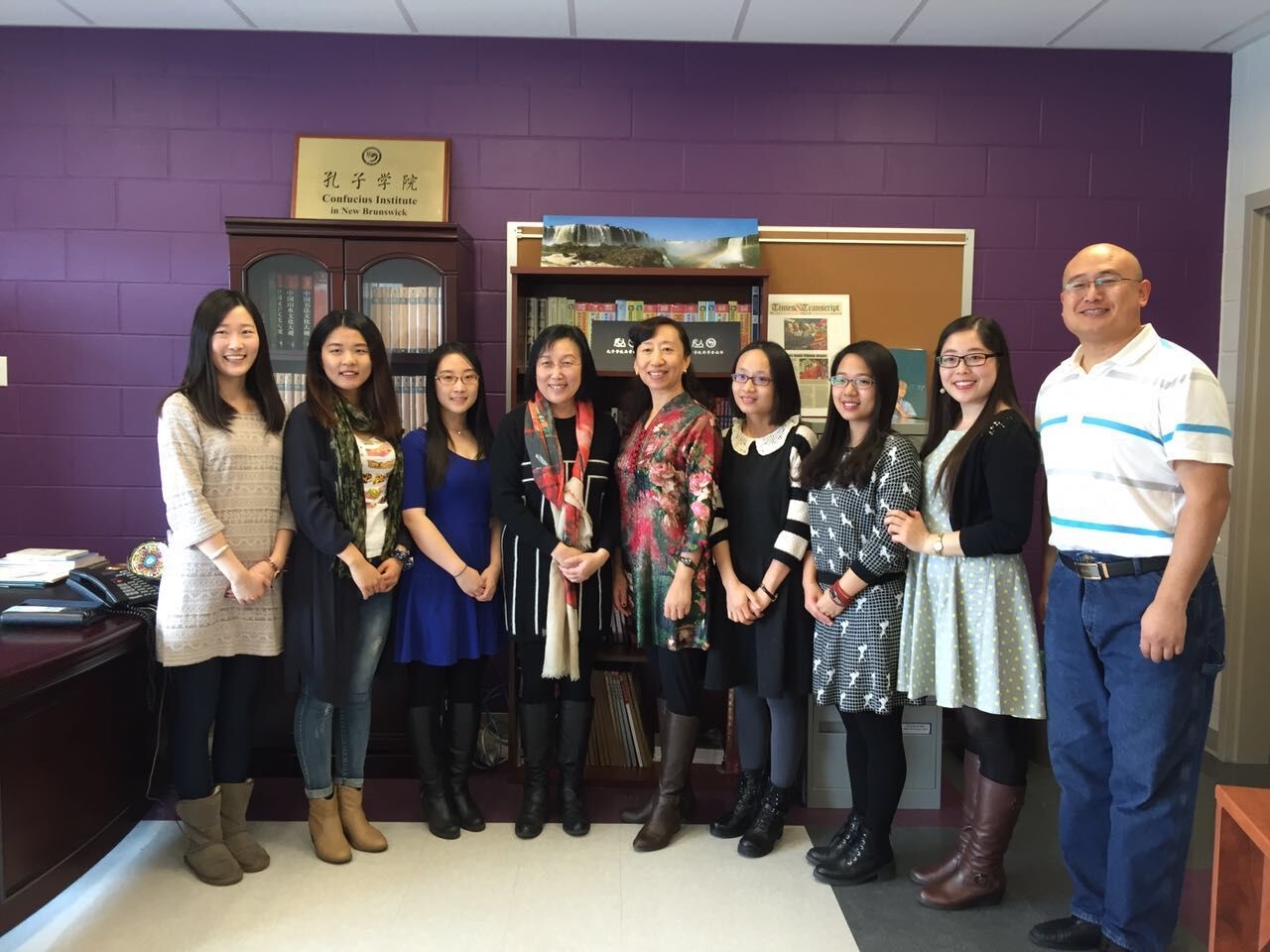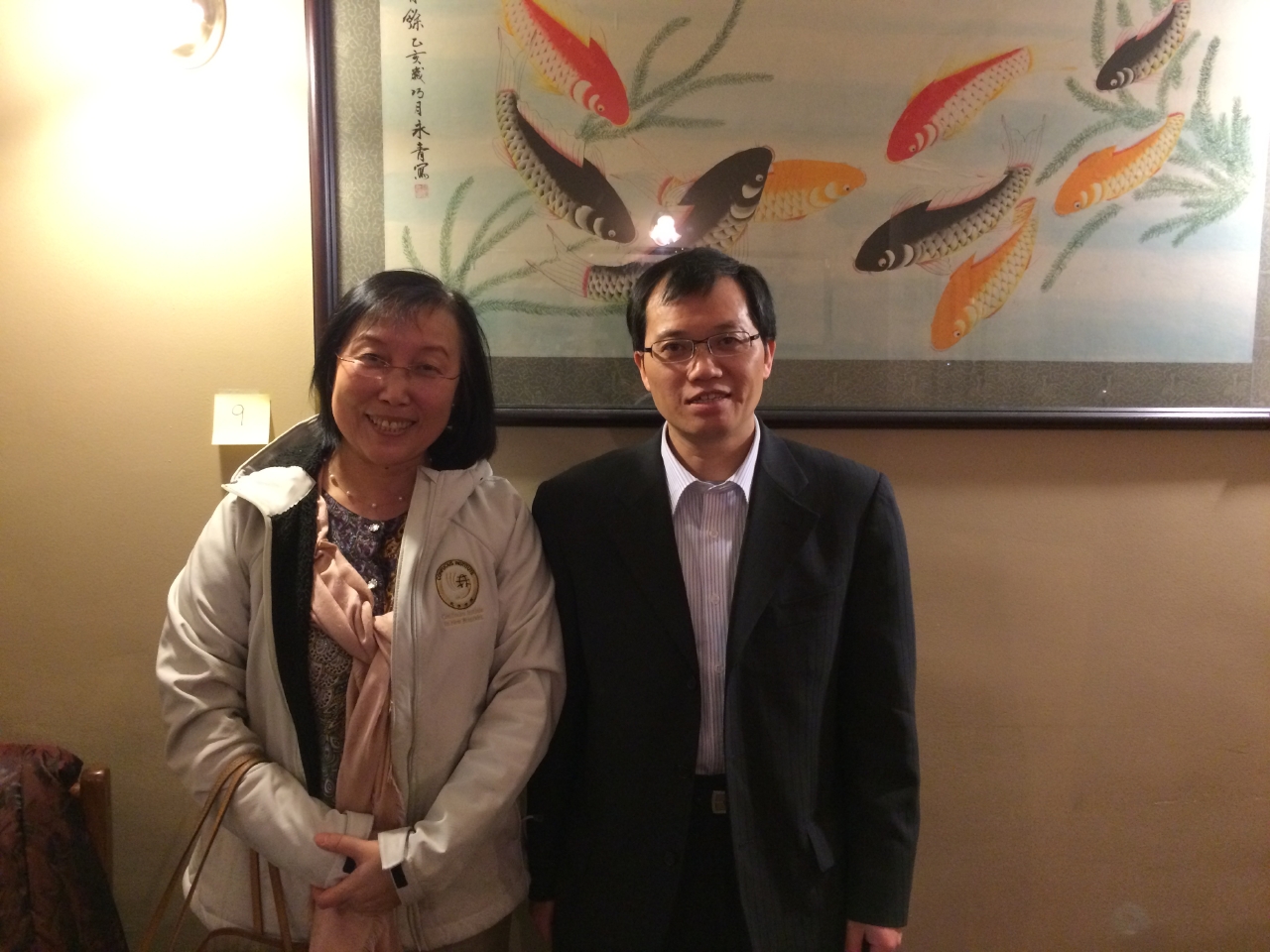 Confucius Institute in New Brunswick Celebrated Chinese New Year 
Chinese New Year is the most important Chinese transitional festival. Confucius Institute in New Brunswick (CINB) participated in a series of celebrations in three major cities around New Brunswick, which attracted more than 2000 people to join in and created a festival atmosphere all over the province.
On  Feb 6,2016(Saturday), Ms. Jocelyne Roy Vienneau, Premier Minister of New Brunswick, and Mr L'hon, Stephen Horsman, Deputy Premier Minister attended the Chinese New Year Gala in Fredericton and addressed the audience respectively. 20 local students and teachers from four schools which open Chinese and Chinese course and host Chinese teachers of CINB  brought audience a refreshing Chinese song The Rhymes Enlightenment. . All the solo and chorus and reciting were in standard Mandarin Chinese, which wowed the audience.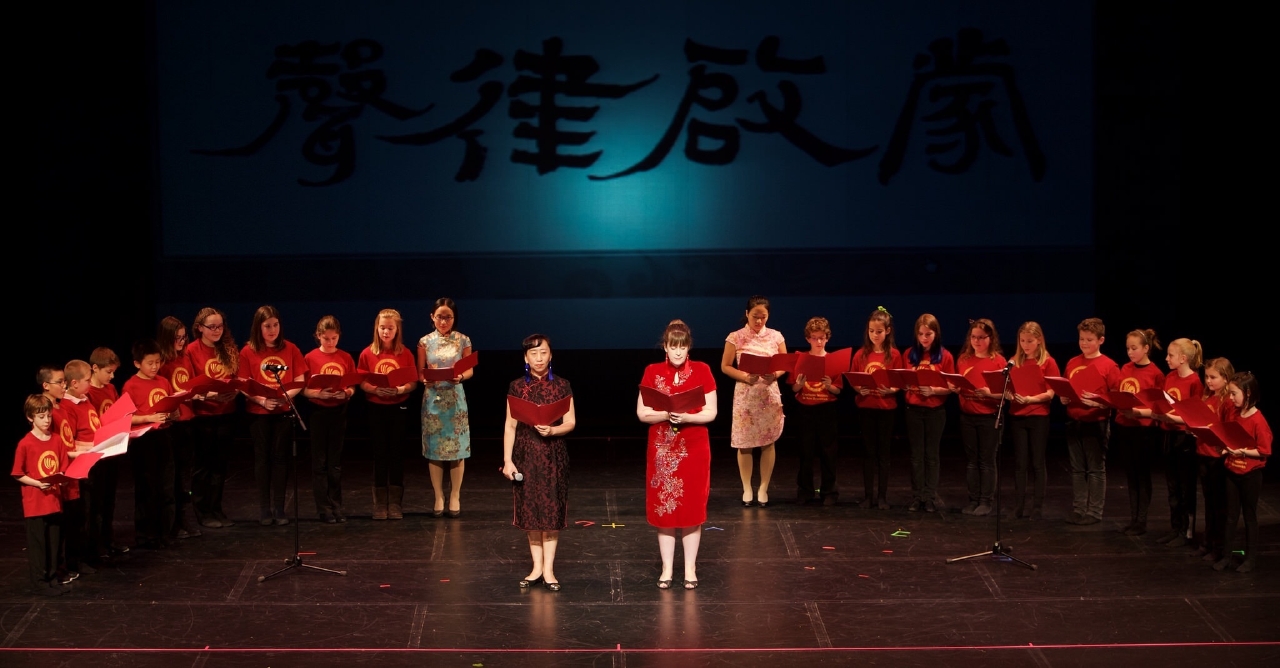 On Sunday, Feb 7th, Ms Ginette Taylor, mayor of Moncton attended the New Year gala and delivered a speech, and 16 principals and officials from the local school district attended this event. CINB students performed a play adapted from the ancient Chinese story from Soushenji, which won a warm applaud from audience for its creativeness and exoticness. Professor. Roger Lord, local pianist and also a student from CINB, joined the lucky draw section with Ms Teng Jing, saying that he had been to China for 25 times and appreciating CINB for arranging his next trip to China in May, which would be his 26th trip to China.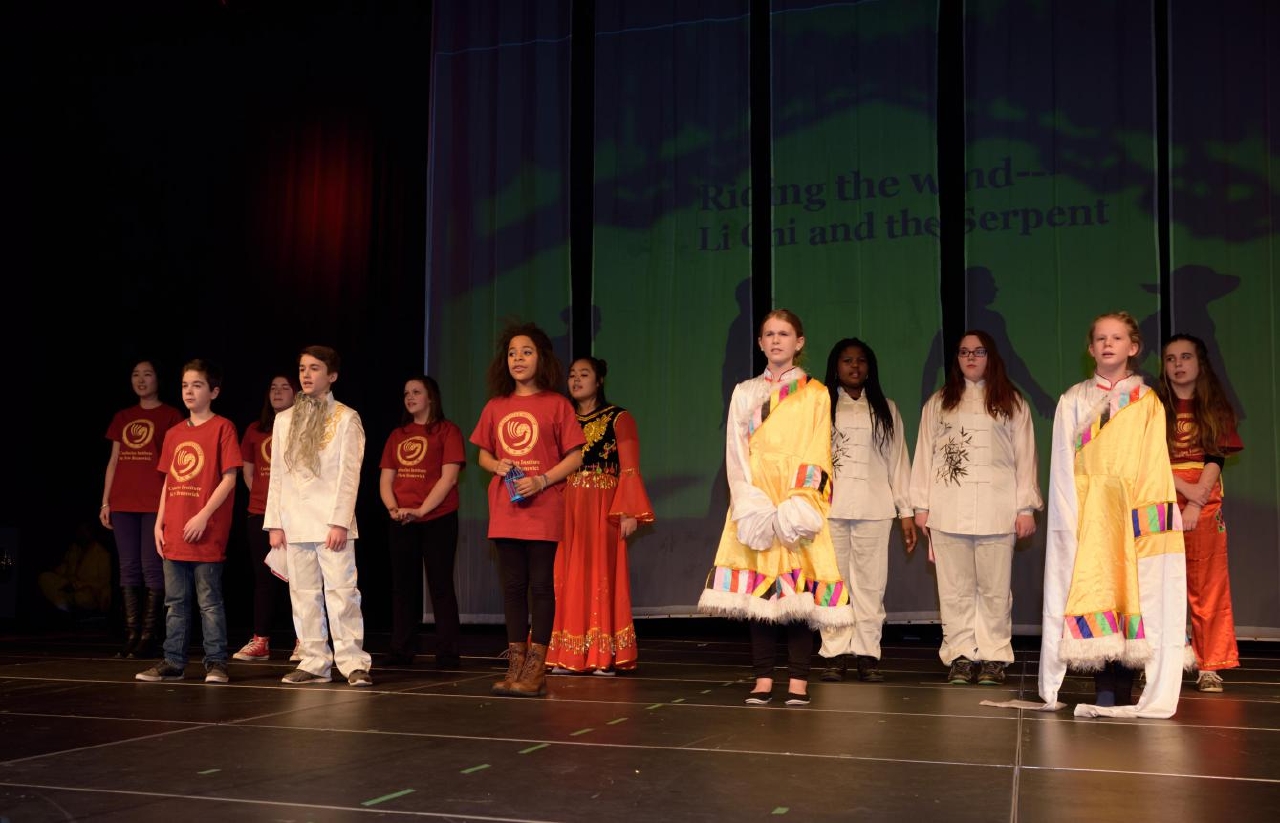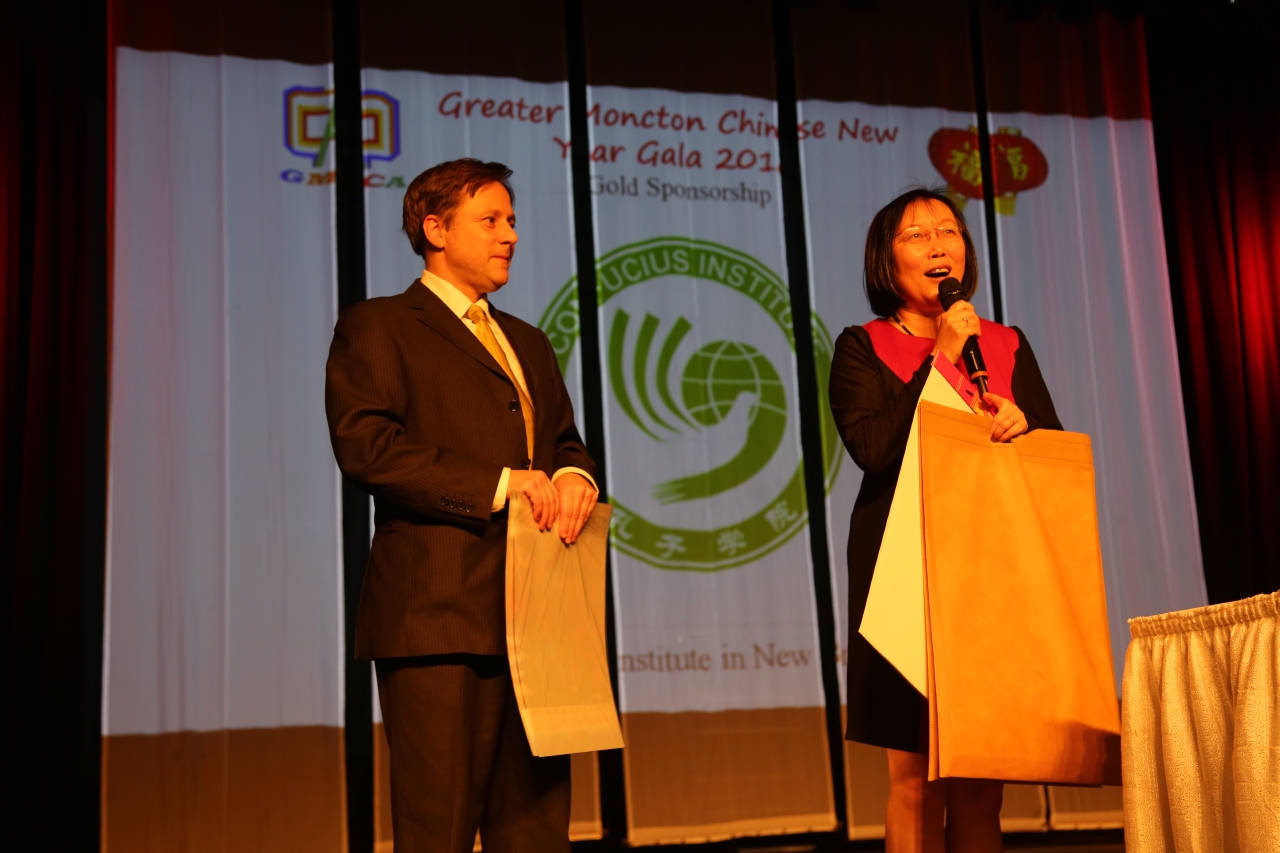 CINB Attends 2016 CCANB Gala
(Written by CINB teacher Zhang Xiaoyu)
On the evening of February 6, 2016, the Chinese Spring Festival Gala of Fredericton, the capital city of New Brunswick, was staged at Playhouse, the city's biggest theatre. Ms. Jocelyne Roy Vienneau, the Lieutenant Governor in New Brunswick and Mr. L'hon, Stephen Horsman, the vice governor of New Brunswick were invited to attend this event and delivered speeches respectively.
Ms. Heather Wallace from the Atlantic Education International (AEI), made an important speech on behalf of the Confucius Institute of New Brunswick (CINB). The two groups have been coordinating with each other for many years. And then, as the ninth performance, Professor Li Minhong, the Chinese director of CINB, Ms. Zhang Xiaoyu, the Chinese teacher of CINB, the Volunteer Chinese teachers Cao Xi and Ms. Sara Benson, the music teacher from Park Street Elementary school, together with twenty students, presented a wonderful Chinese song " Shenglü Qimeng (Rhythm Enlightenment)".
Most of the students in this chorus are Canadian with only two Chinese boys, and all of them come from the Chinese Language and Culture classes of the four different schools in Fredericton--- Park Street Elementary School, Liverpool Street Elementary School, Nashwaaksis and Bliss Carman Middle school. This is the fifth time for Park Street School, but the first time for the other three schools to get onto the stage of CCANB Gala. 
Although this is the first cooperation between the four schools, it has achieved a remarkable effect. All of the Canadian students and teacher read and sang the song in the standard Chinese, thus winning a thunder of applause from the audience. A seemingly simple song not only reflects the charm of Chinese poems, but also fully demonstrated the outstanding achievements in the Chinese teaching and the promotion of Chinese culture made by CINB.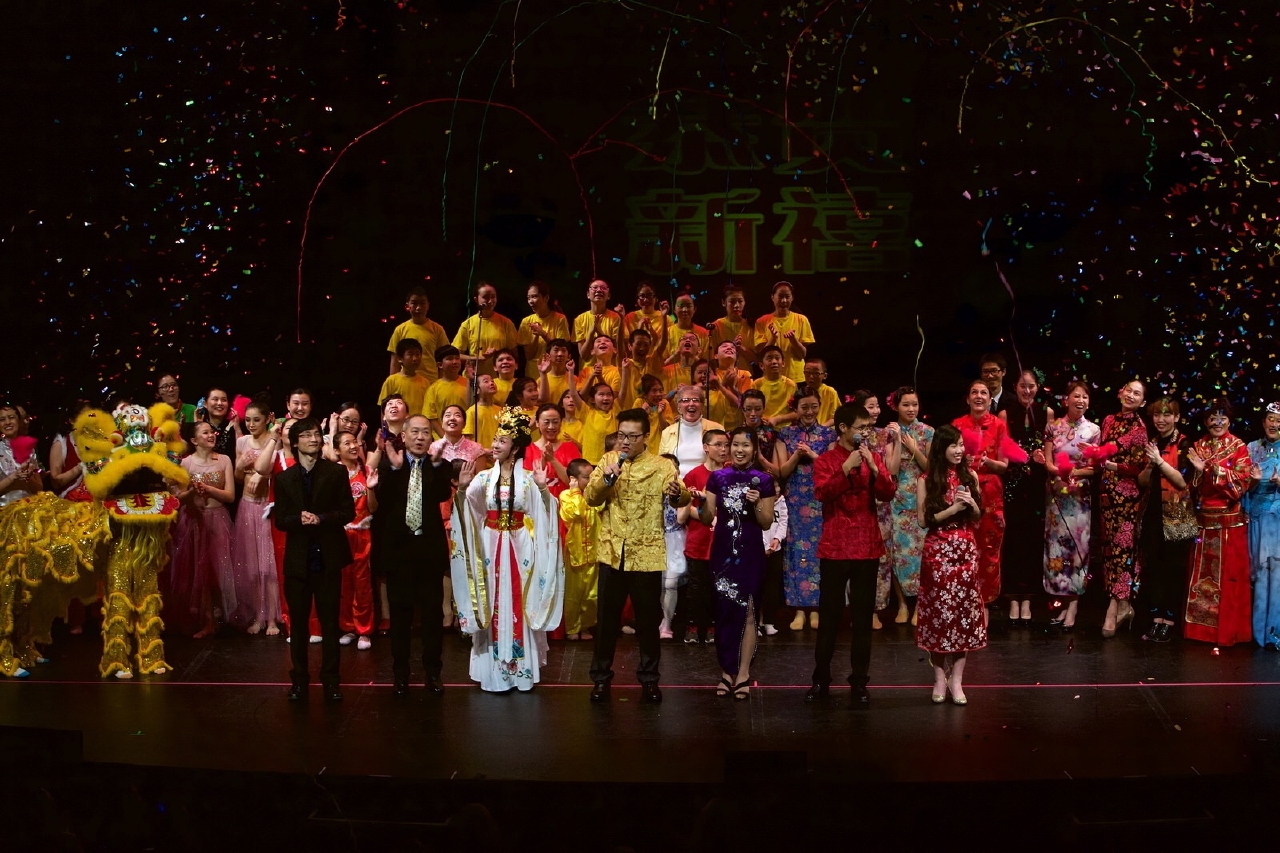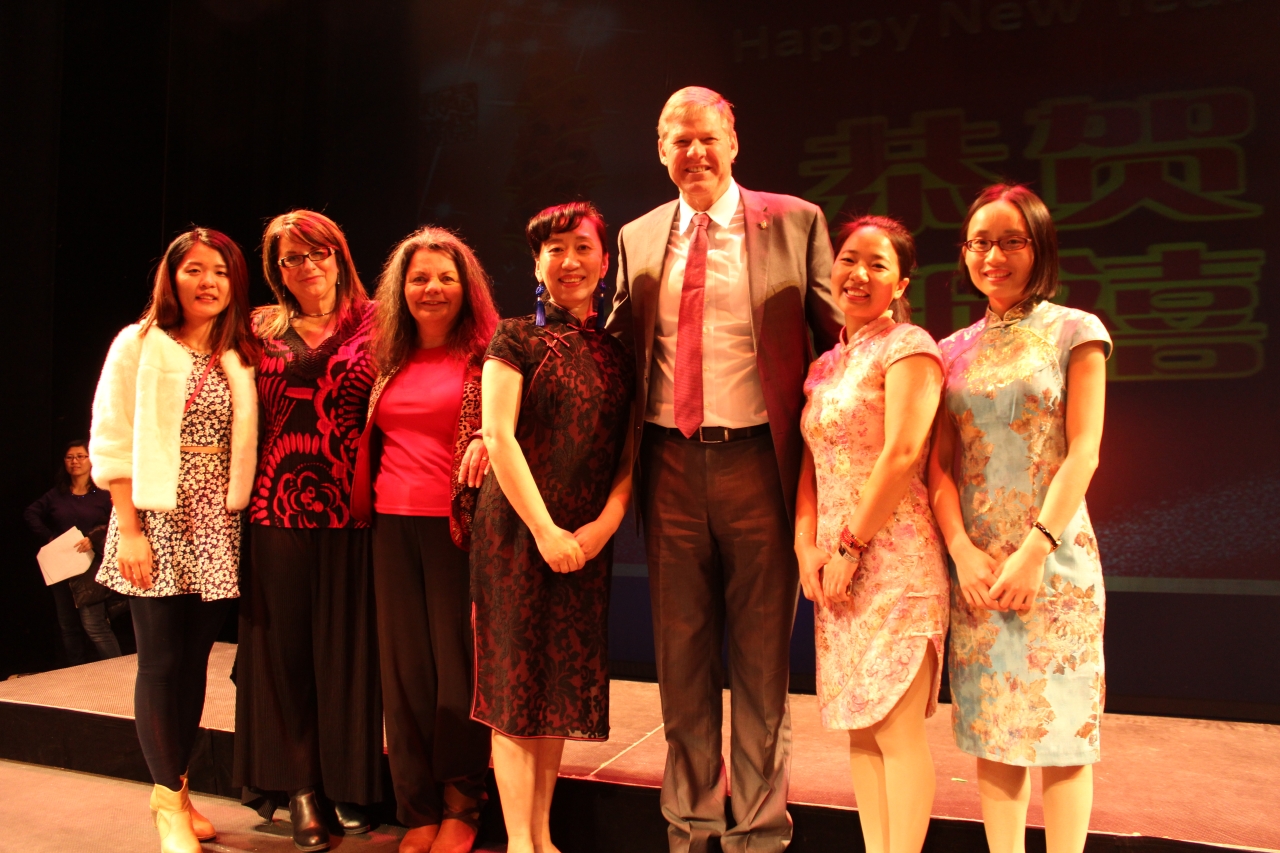 NB Local Middle School holds Chinese Lunar New Year Celebration to Usher in the Year of Monkey
Written by Zhang Xiaoyu
On February 10, 2016, the second day of the first lunar month of Monkey Year, red lanterns, Chinese knots, Spring couplets, Beijing opera masks, traditional Chinese umbrellas and Chinese zodiacs were all on display at Bliss Carman Middle School's cultural event to usher in the year of Monkey. 
This Chinese Lunar New Year Celebration at Bliss Carman is a big success with the CINB foreign director Mrs. Tengjing as special guests. Both the school and the local education bureau paid great attention to it. Also, it's a periodic presentation of the Chinese language and culture course held by CINB teacher Zhang Xiaoyu since last September.
At the start of the event, teachers and students watched the Photostory,which reviewed bits and pieces of their Chinese learning experience from the past six months. The event started with two MCs in "sheep" and "monkey" costumes telling the story of the "Chinese Zodiacs" and the origin of the Chinese lunar year. The event involved all aspects of Chinese culture: the grade 7 students presented a refreshing version of "Jasmine Flower" sung in a humorous way; students from Chinese enrichment class made a wonderful presentation of their research on Chinese culture; the dancing group danced really well to "Sing Beijing Opera Masks"; and the bamboo dance, performed by the grade 8 students, caused a small discussion: is it a dance or sport?
Finally, students from the calligraphy group introduced the four treasures of study, and then they demonstrated their Chinese calligraphic work ("chun", "jie", "kuai","le", "sui", "sui", "ping", "an", "fu"). Next, festive music was sounded and all the performers collectively appeared on the stage, wishing each other "Guo Nian Hao !(Happy New Year)" in Chinese. The audience applauded loudly and the school principal Mr. Hamilton began to ask questions and handed out gift money. This brought the whole event to its climax! At the end of this event, Mrs. Jackie Firlotte from Newcomer student support, Anglophone School District-West, distributed fortune cookies to each student and teacher and wished everyone peace and good luck in the year to come.
This cultural event was coordinated by CINB teacher Zhang Xiaoyu along with Mrs. Jackie Firlotte, BCMS music teacher Mrs. Clarke, BCMS art teacher Mrs. Mills and BCMS teacher Mrs. Merasty. It gives BCMS teachers and students a better understanding of CINB and a good chance of experiencing the profound Chinese culture.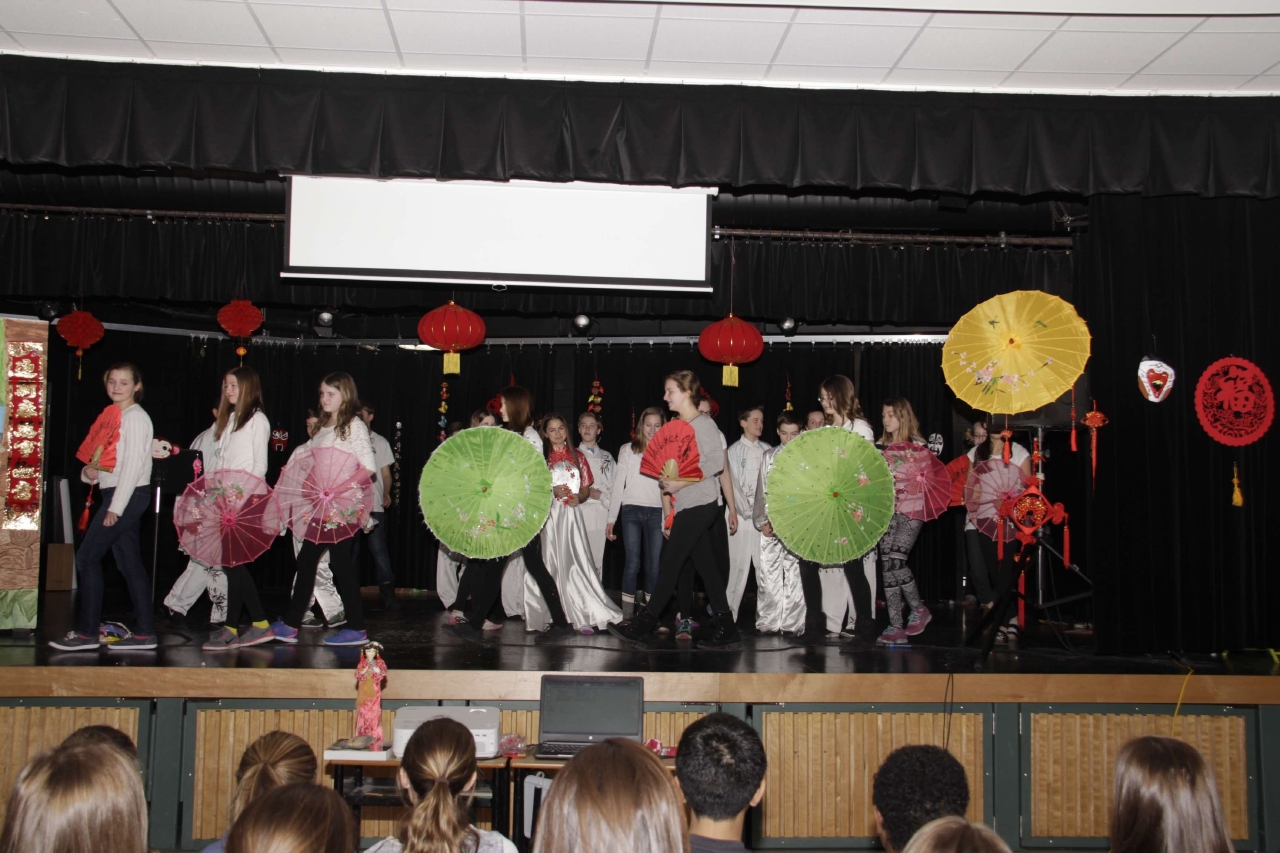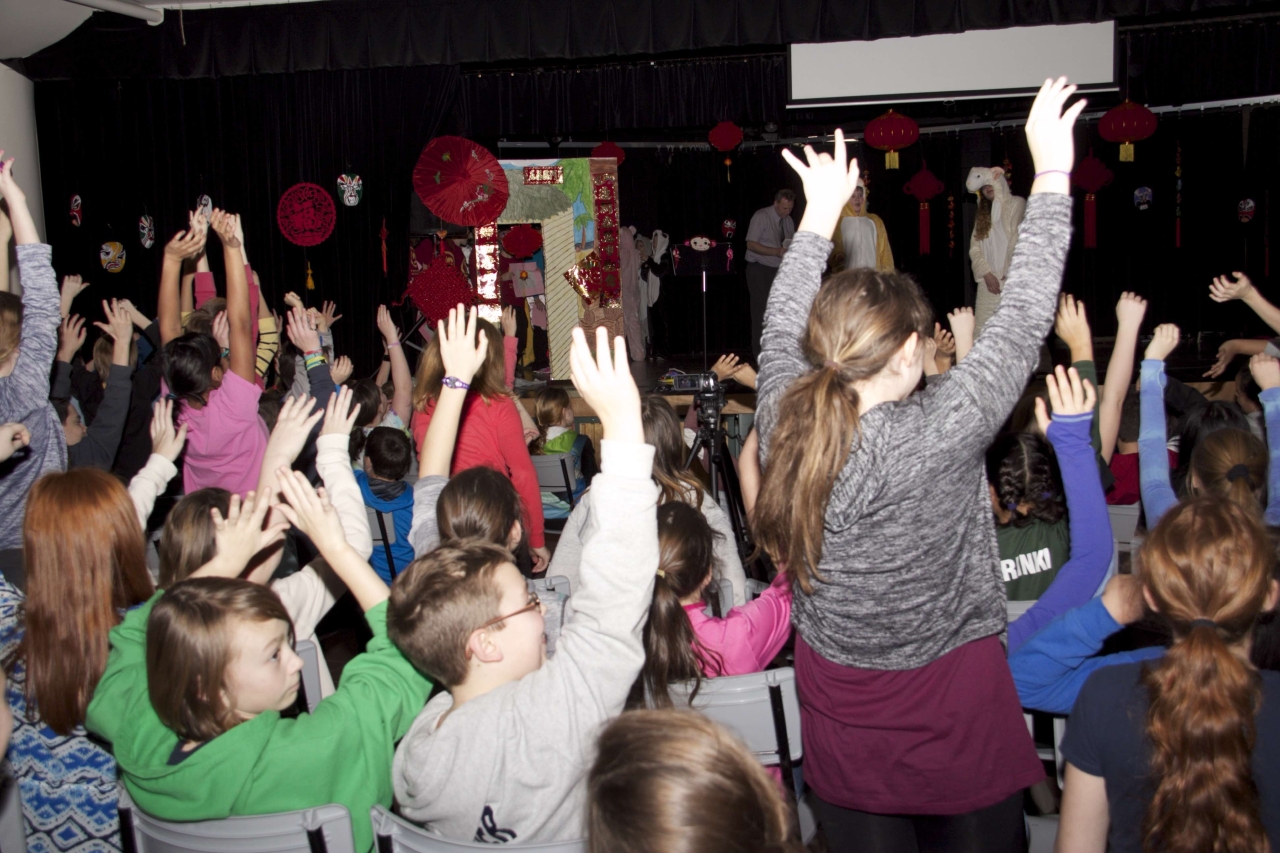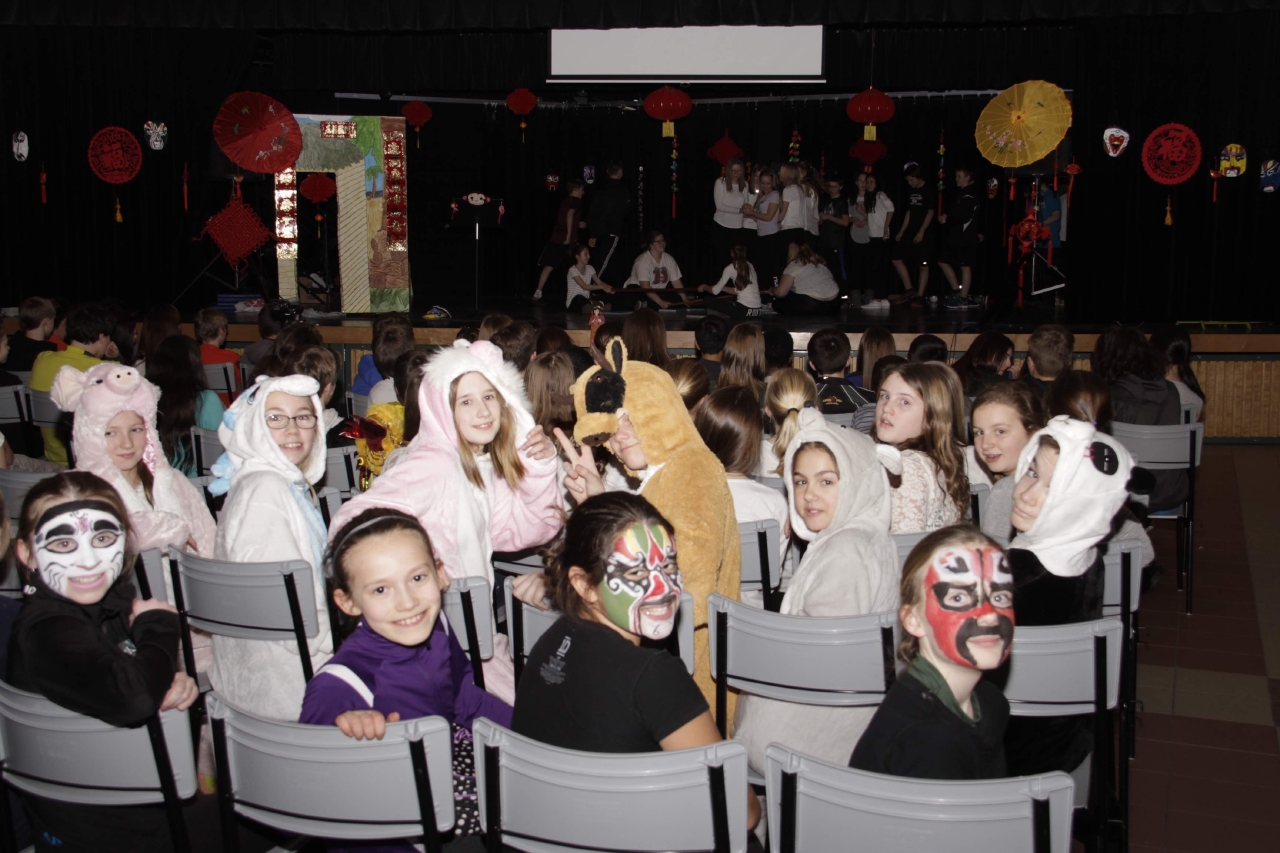 CINB Attends the 7th Multicultural Night Celebration of Park Street Elementary School
On Jan.27, 2016, CINB attended the 7th Multicultural Night Celebration of Park Street Elementary School in Fredericton. Ms. Teng Jing, the Foreign Director of CINB, Professor Li Minhong, the Chinese Director of CINB, Ms. Zhang Xiaoyu, the Chinese teacher of CINB, and the Volunteer Chinese teachers Cao Xi, Li Nannan joined in the event. 
Multicultural Night Celebration is a big event for Park Street School. Every year, it attracts many people from different countries to come and show their own culture. And some politicians and educators of New Brunswick also come to join in. This year, Ms. Jocelyne Roy Vienneau, the Lieutenant Governor in New Brunswick and Mr. Brad Woodside, the Mayor of Fredericton were invited to make a speech for the activity. Therefore,this is a good chance for CINB to show Chinese culture to the other countries' people here.
During the event, CINB teachers set up Chinese exhibition booth with many kinds of Chinese elements like Chinese panda toys, paper cuts, Chinese traditional umbrellas and Chinese kites which attracted many students and parents. The Volunteer Chinese teacher Cao Xi, who has been teaching Chinese Language and Culture in Park Street School for almost 3 years, with her dancing group, performed two beautiful dances. As the opening dance, the fan dance <Chun Xiao> got a very warm response and caught the audience's eyes. The umbrella dance set off a climax for the event, winning lots of applause and cheers. Wearing the colorful Chinese costumes, under the leadership of Cao Xi, the Park Street School kids were dancing with the Chinese traditional fans and oiled paper umbrellas, which not only fully demonstrated their learning outcomes, but also showed their love of Chinese culture.
In this event, both Chinese booth and Chinese dances left a deep impression on the audience. The Lieutenant Governor of New Brunswick, Ms. Jocelyne Roy Vienneau and the Mayor of Fredericton Mr. Brad Woodside also came to the Chinese exhibition booth, communicating with the CINB teachers and speaking highly of the dancing kids.
This event gives the audience a better understanding of both CINB and Chinese culture, enhancing the cultural identity of each other. 
Written by Cao Xi