Chinese Culture Flash Mob Wows Riverview Middle School Students
On May 31st, 2006, 8G students and Diversity Club students in Riverview Middle school presented three Chinese culture flash mobs to all the 600 students at school leading by volunteer Chinese teacher Yingchao Cheng from CINB. 
At the beginning of the event, students dragon-danced into the cafeteria, drawing all the audience's attention. With the red curtains open and peaceful music on, six students performed Chinese Taiji. Then,8G students, dressed in various Chinese Ethnic Costumes, took turns to perform on the stage. Beautiful dresses, cheerful Chinese melodies, elegant moves and creative performance won repeated applauds and cheers from the students. The diversity club students brought a famous Chinese folk song, Jasmine Flower, together with a Chinese style tea ceremony. This group mastered both the lyric and the tune in just three weeks without any previous knowledge of Chinese language. Everyone was very proud of themselves having the opportunity to show the result of their learning and hard working in front the whole school. At the end of the show, Jasmine tea was handed out to the audience to give them a taste of Chinese culture.
Mrs. Jing Teng, foreign director of CINB, together with Mrs. Marlene Gaunce, principle of Riverview Middle School, presented all the participants a certificate for their effort in this event. The Chinese Culture Flash Mob was very well received among the students. China became the buzzword of the school. Everyone was fascinated by the wonderful culture presentation. The seeds for learning about China and Chinese language have been planted.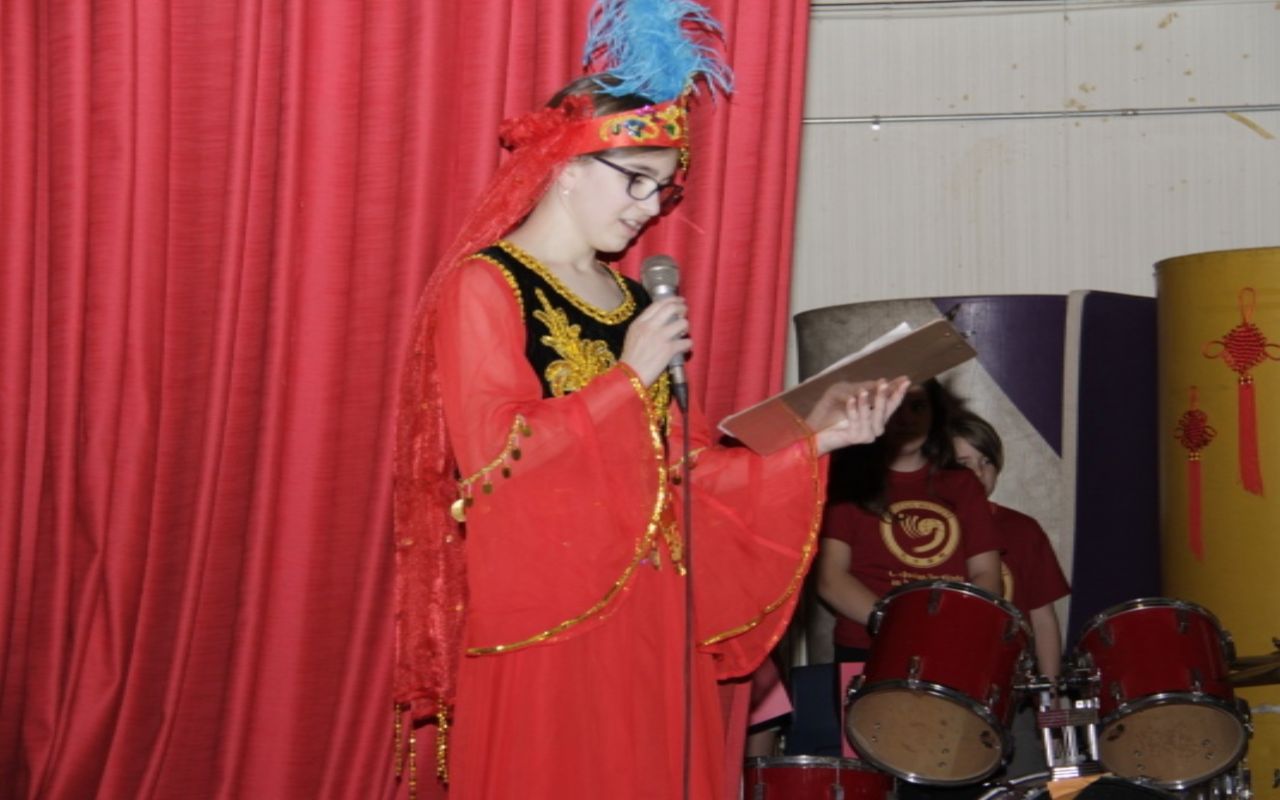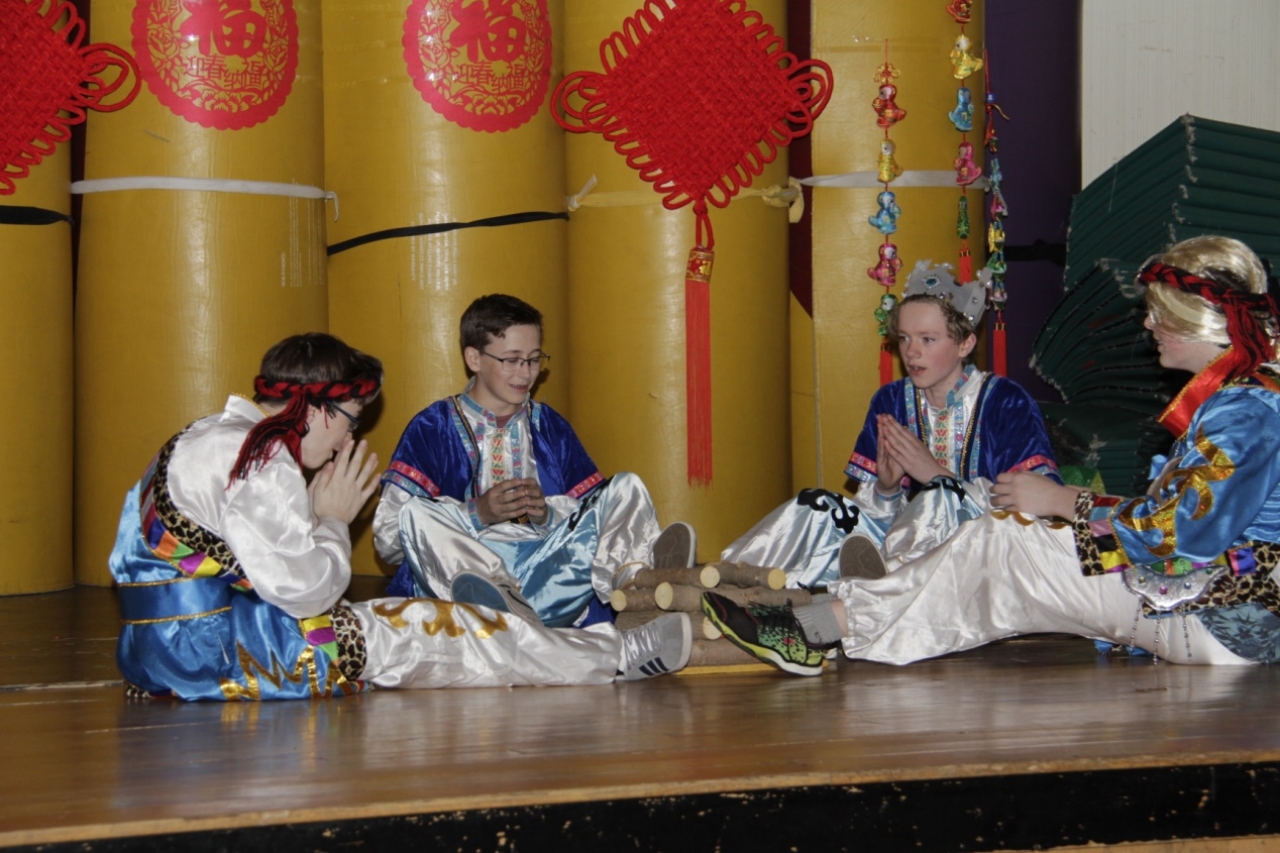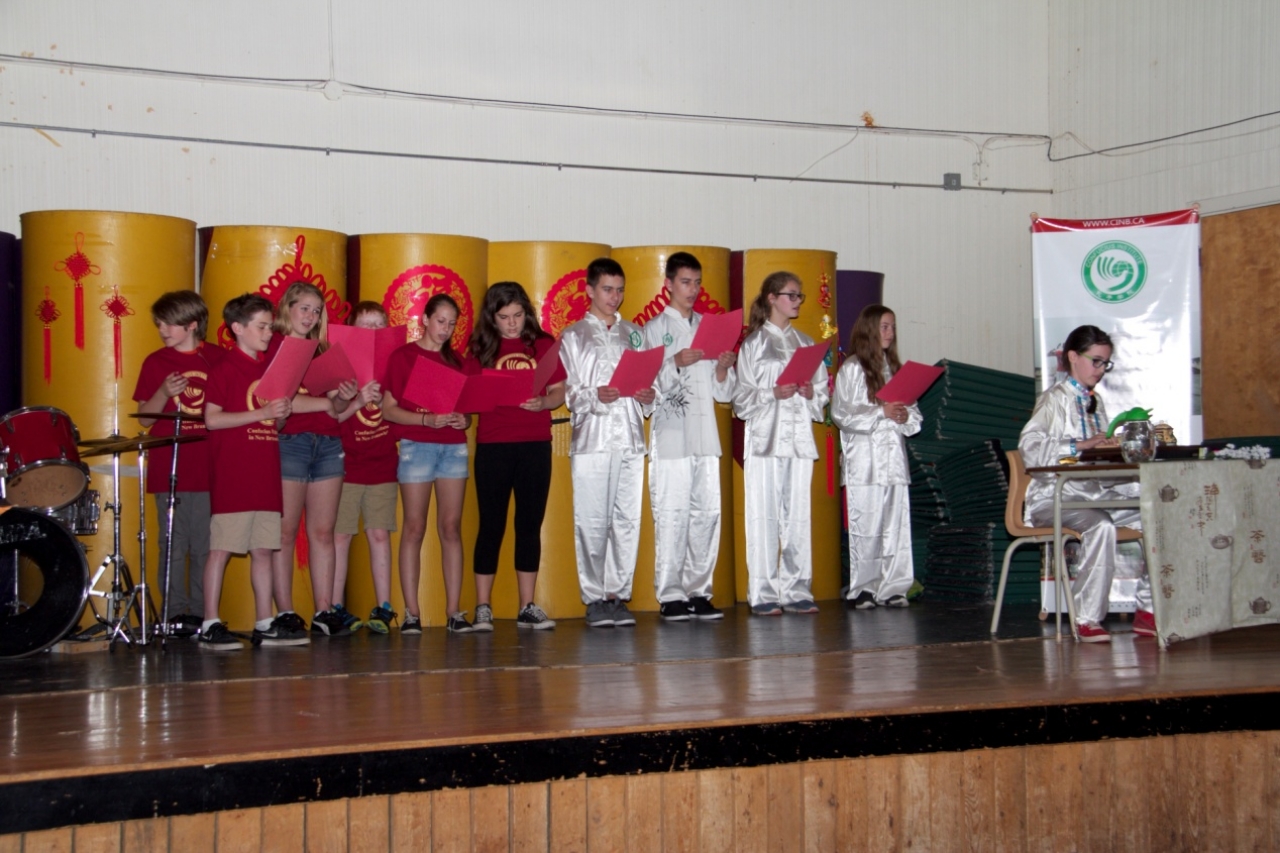 CINB Held a Large-Scale Chinese Teaching Seminar for Establishing the Trilingual School
On May 6, 2016, CINB held a large-scale Chinese teaching seminar in Park Street Elementary School in Fredericton, preparing to transform Park Street School into a trilingual school from this September.
Park Street School is the first elementary school that has started Chinese teaching program in NB. since 2011. There have been two volunteer Chinese teachers from CINB working here to teach the Chinese language and Chinese culture. Now, Park Street School has become a model school in Chinese teaching program. After five years' accumulation in Chinese teaching, Mr. Chris Treadwell, the principal of Park Street School, put forward to transform Park Street School into a trilingual school in 2015. Park Street is already a bilingual school of English and French, but now, Mr. Treadwell decided to put Chinese course into the formal curriculum system since he found there would be a promising prospect in Chinese learning, and it would be beneficial for the students' future development.
In order to help Park Street School in this decision, CINB provided a strong support by holding a number of meetings to discuss how properly put Chinese course into current curriculum system of Park Street School. In this event, CINB invited Dr. Liu Meiru, Teaching Professor at Portland State University, Dr. Li Wei, the Director of Confucius Institute in Edmonton, Ms. Karen Patterson, the Principal of Meyonohk School in Edmonton to give lectures about their successful duel language program.
The whole event included two parts: experts' lectures and performances by Chinese and Canadian artists. Vice president of AEI and Executive Director of CINB Ms. Dawn Weatherbie, Foreign Director of CINB Ms. Teng Jing, Chinese Director of CINB Ms. Li Minhong, and all the Chinese teachers and volunteer Chinese teachers of CINB attended the event. Meanwhile, Ms. Darlene Whitehouse- Sheehan from EECD was also invited to come to the seminar.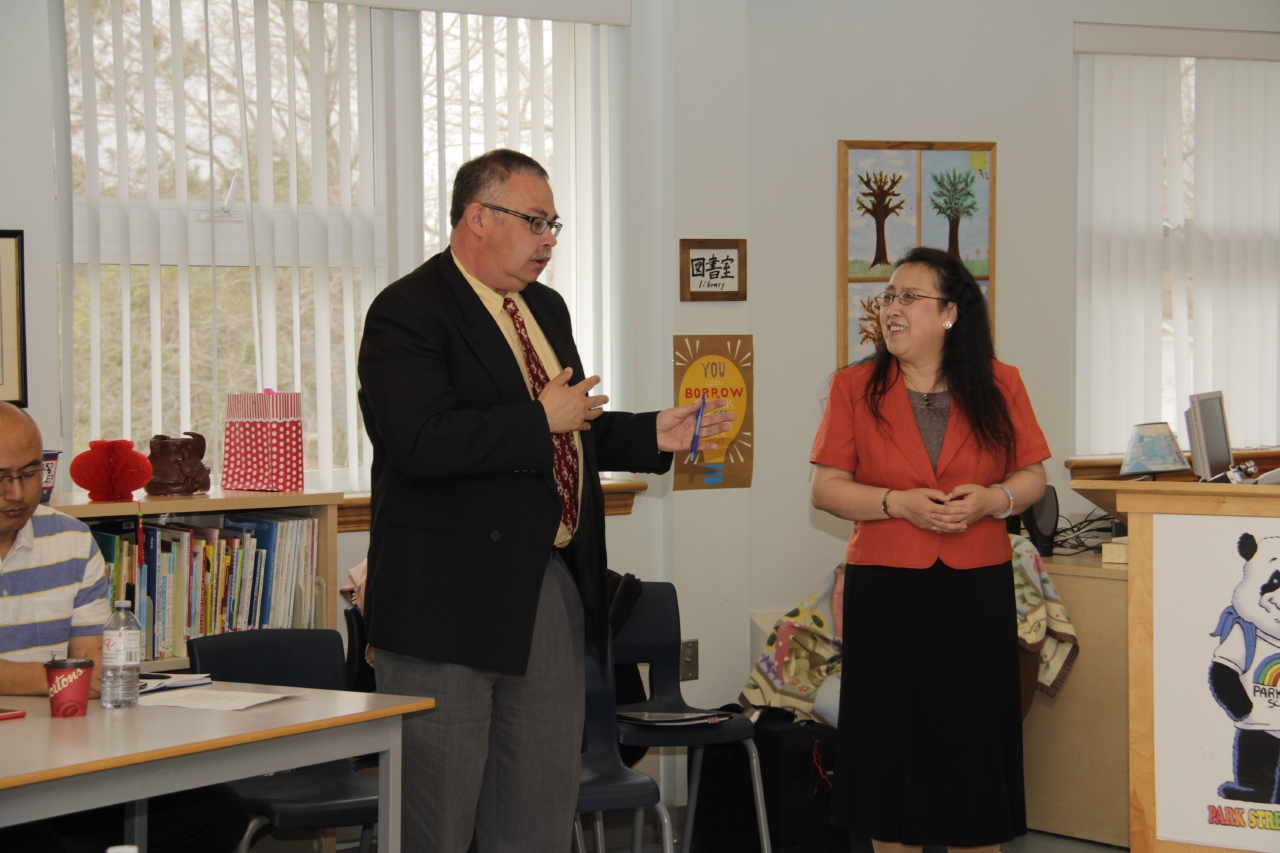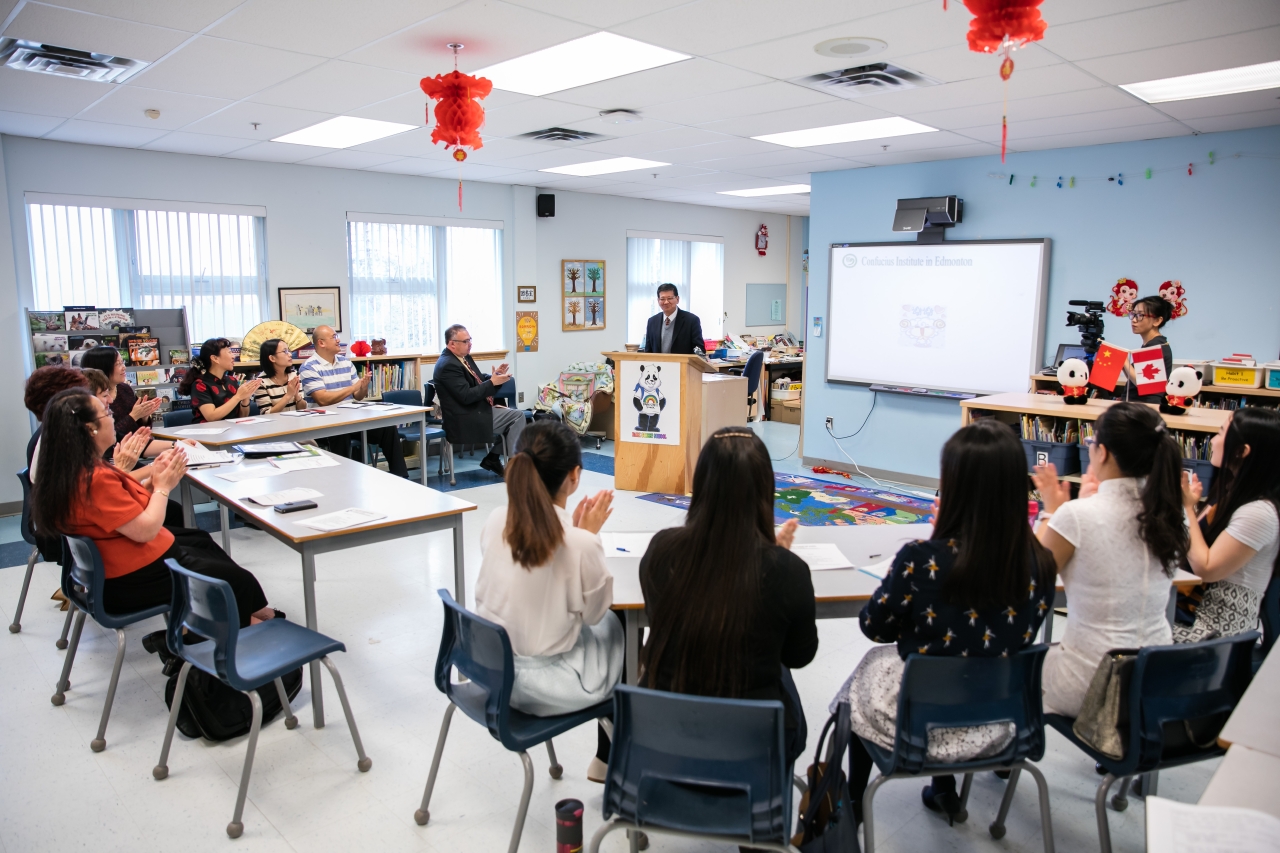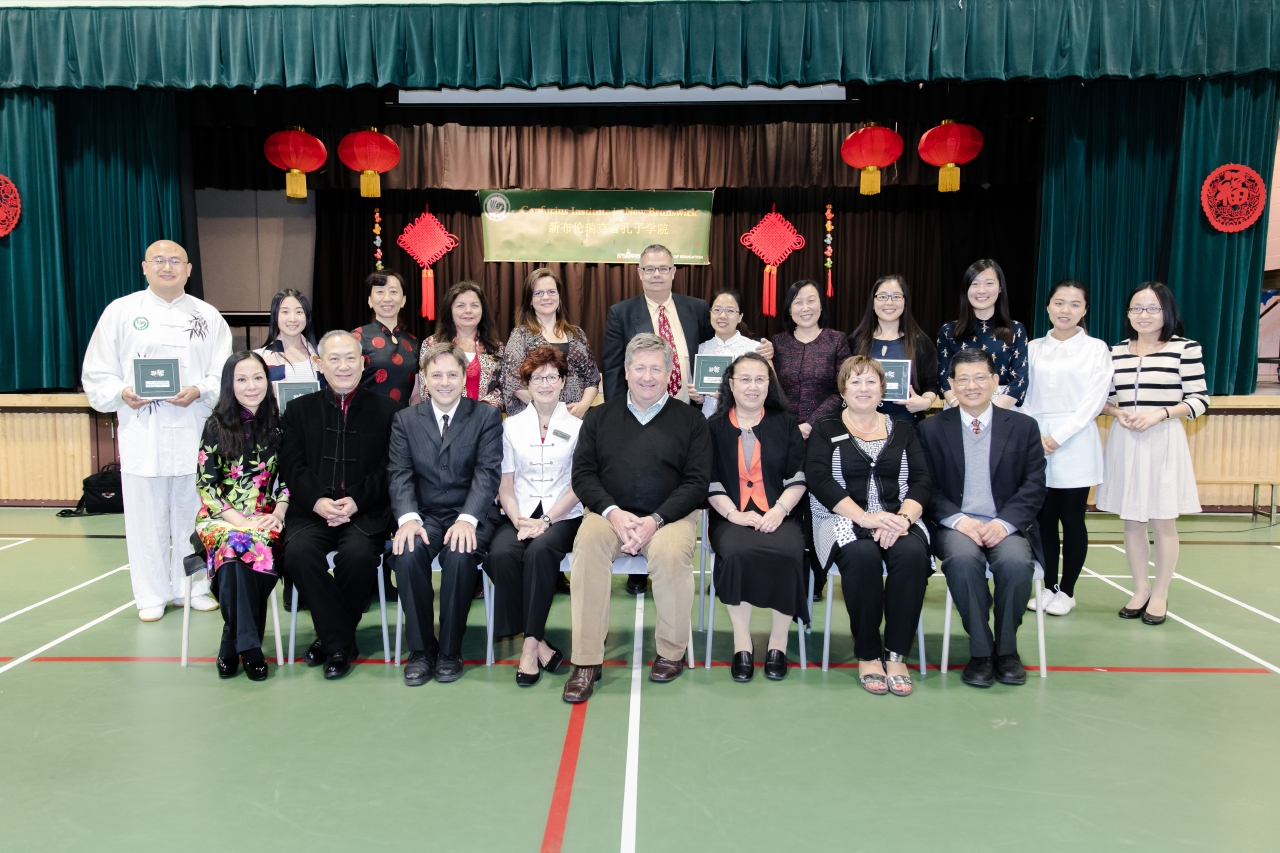 CINB Held Teaching Conference in Moncton High School
On Friday, April 8th, 2016, CINB held a teaching conference in Moncton High School. At the beginning of the conference, Ms. Teng Jing conveyed the acknowledgement of CINBS efforts in introducing Chinese culture in New Brunswick from Mr. Xiong Sheng, Counselor of the Chinese embassy in Canada. Mr. Xiong Sheng encouraged CINB to keep cultivating more Chinese language and culture learners in the Canadian educational system, and to emphasize on the credit course at high school level so as to assure the consistency of teaching Mandarin Chinese. Ms. Teng Jing also made a detailed reflection on the March Break Trip to China of the 12 CINB students. We believe that China trip is going to be an iconic project for CINB and more students will be attracted by it. Ms Teng Jing introduced the seminar with students from Qufu Normal University on tips for being a qualified Chinese teacher in the Confucius Institute, citing Ms Jiang Jie relationship with her students and that of other teachers as a role model. 
 We agreed on collecting and filing all the teaching material, including PowerPoint Slide, photos and videotapes of teaching and cultural events and such, to keep track of our work and to ensure sufficient work handover for new teachers. 
Moreover, we discussed on hosting the delegates from Qufu Normal University on April 18th, attending the Chinese Teaching Conference in America on April 28th- ---30th, and the preparation for the coming cultural events. 
 During the two days, CINB teachers exchanges ideas on teaching Chinese and adapting to local culture. We are all motivated to bring our teaching to the next level and are looking forward to another meeting like this.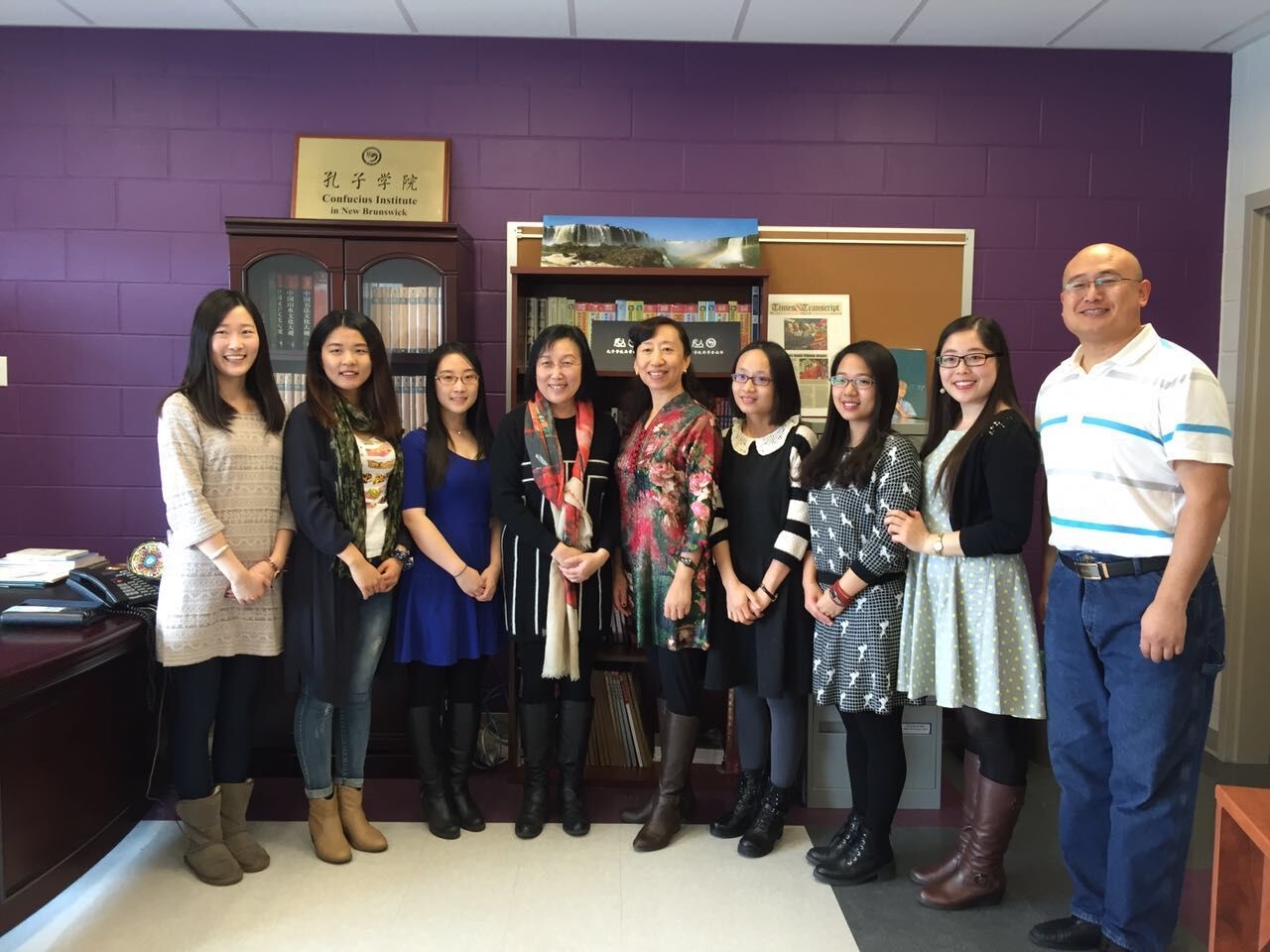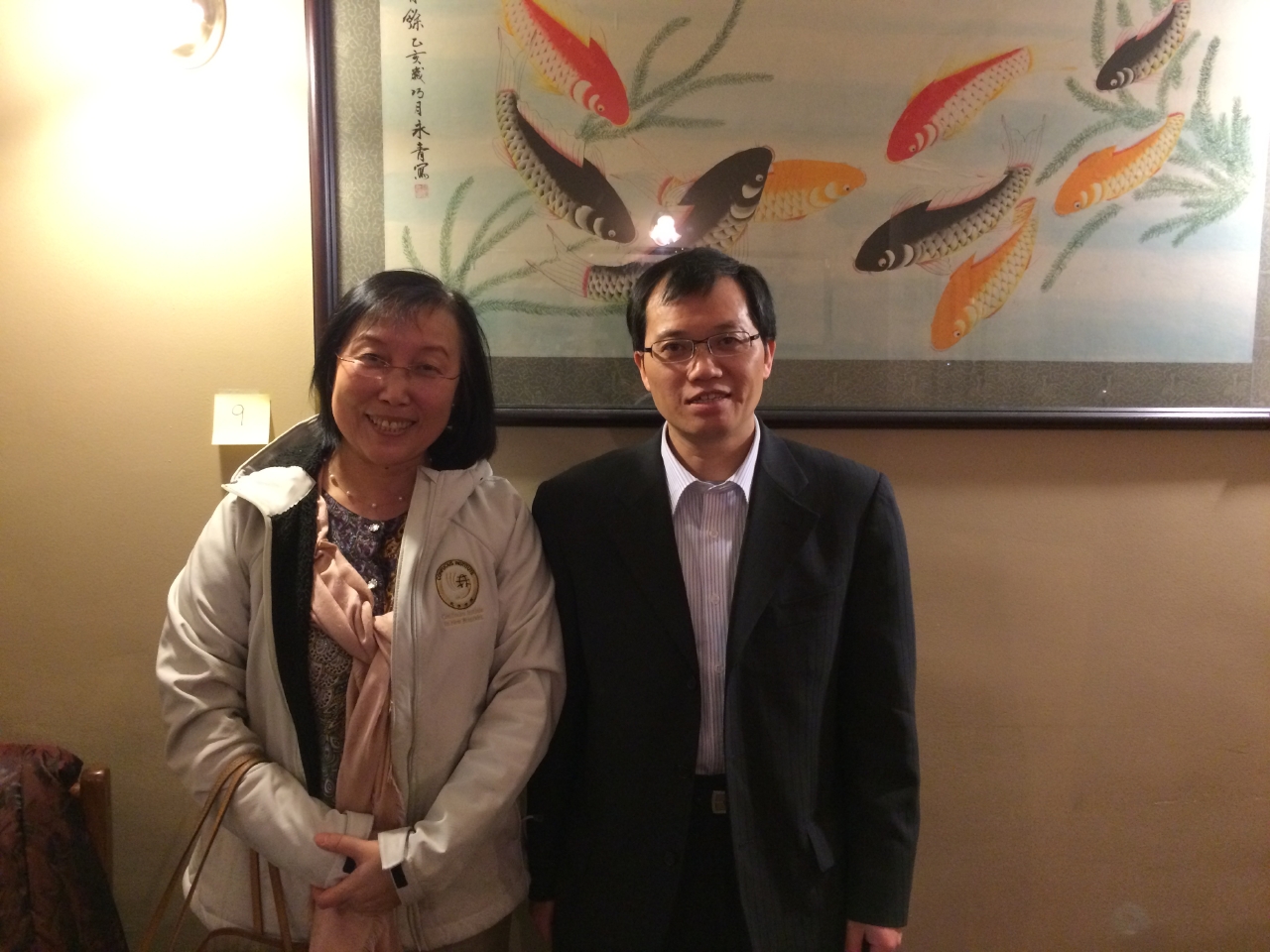 Qufu Normal University Delegation Visited Confucian Institute of New Brunswick
Written by Zhang Xiaoyu
At 1: 32 a.m., April 18, 2016, (Eastern time zone of Canada), Qufu Normal University Delegation,vice president of Qufu Normal University Professor Wang Jisuo, dean of the Department of Physics and Engineering Dr. Kong Xiangmu, and deputy director of International Exchange Center Professor Sun Wei, arrived in Fredericton, the capital city of New Brunswick. The foreign director Teng Jing, Chinese director Li Minhong, the Chinese teacher Zhang Xiaoyu, volunteer teacher Cao Xi and Li Nannan, on behalf of CINB, received the delegation.
The first stop of the delegation is to visit Bliss Carman Middle School where Chinese language and culture classes have been offered since last September. BCMS is a technology rich school, and it's the first one in New Brunswick to set up Maker Space, including 3D printer, film creation and robot designing, to promote increased learning opportunities for students and encourage students to accept new things. And, with the support of the whole school, the Chinese enrichment project has been initiated to provide a new way for the exploration of the Chinese curriculum in local middle schools. To show their respect, BCMS principal Mr. Hamilton, vice principal Ms. Cloutier, and teacher Ms. Merasty showed the delegation around the whole school, visiting the gymnasium, technology room, art room, music classroom, library, Maker space etc.. Professor Wang and Mr. Hamilton made a preliminary discussion on school's teaching methods, students training methods and the promotion of Chinese classes and looked forward to a more in-depth cooperation in future.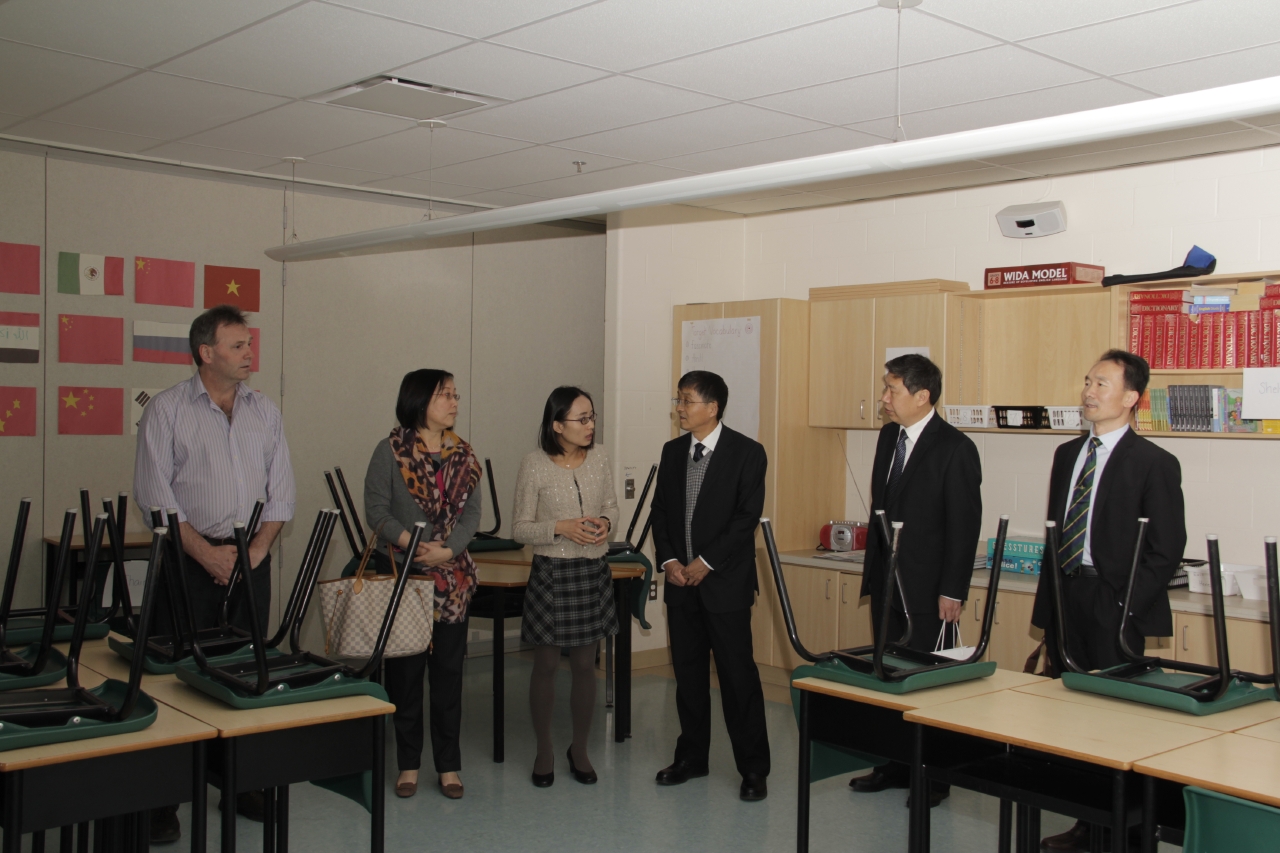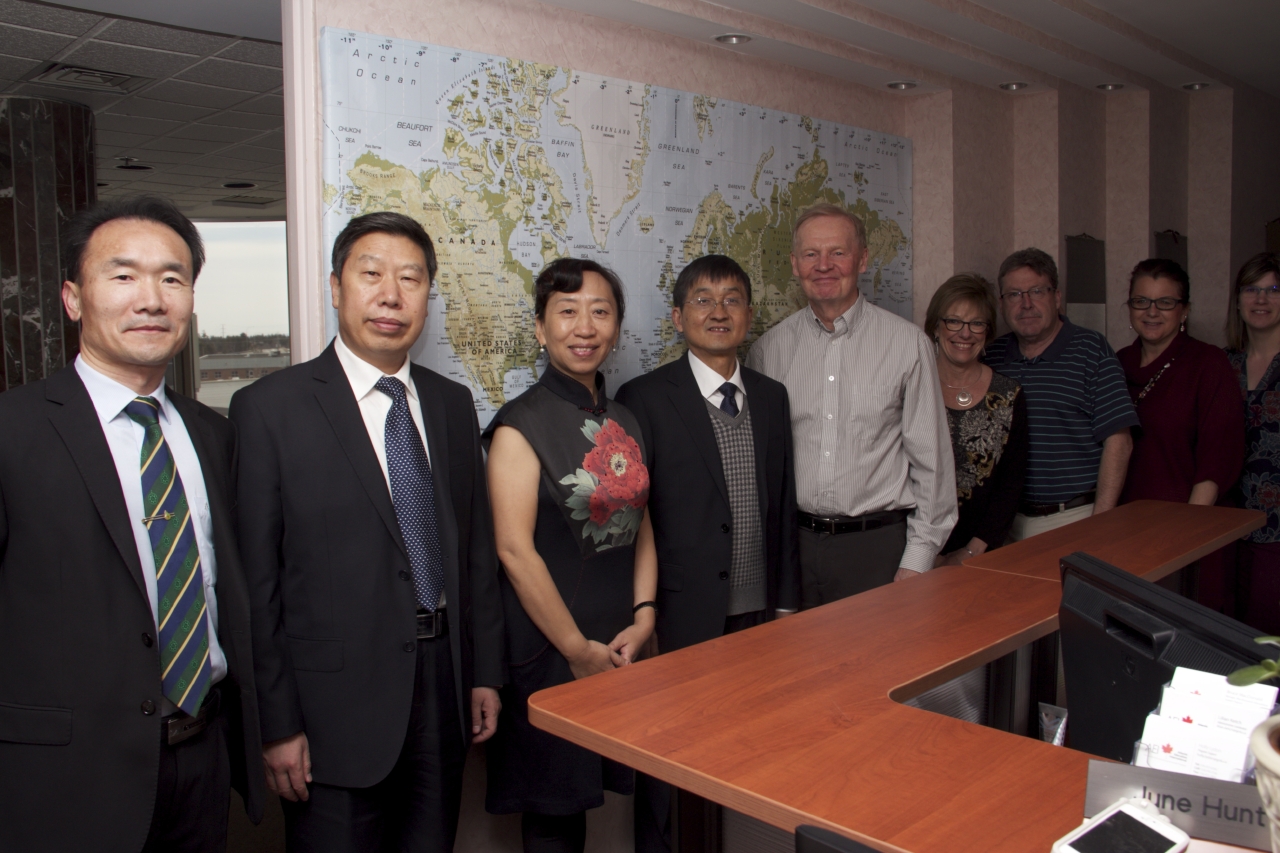 Confucius Institute in New Brunswick Celebrated Chinese New Year 
Chinese New Year is the most important Chinese transitional festival. Confucius Institute in New Brunswick (CINB) participated in a series of celebrations in three major cities around New Brunswick, which attracted more than 2000 people to join in and created a festival atmosphere all over the province.
On  Feb 6,2016(Saturday), Ms. Jocelyne Roy Vienneau, Premier Minister of New Brunswick, and Mr L'hon, Stephen Horsman, Deputy Premier Minister attended the Chinese New Year Gala in Fredericton and addressed the audience respectively. 20 local students and teachers from four schools which open Chinese and Chinese course and host Chinese teachers of CINB  brought audience a refreshing Chinese song The Rhymes Enlightenment. . All the solo and chorus and reciting were in standard Mandarin Chinese, which wowed the audience.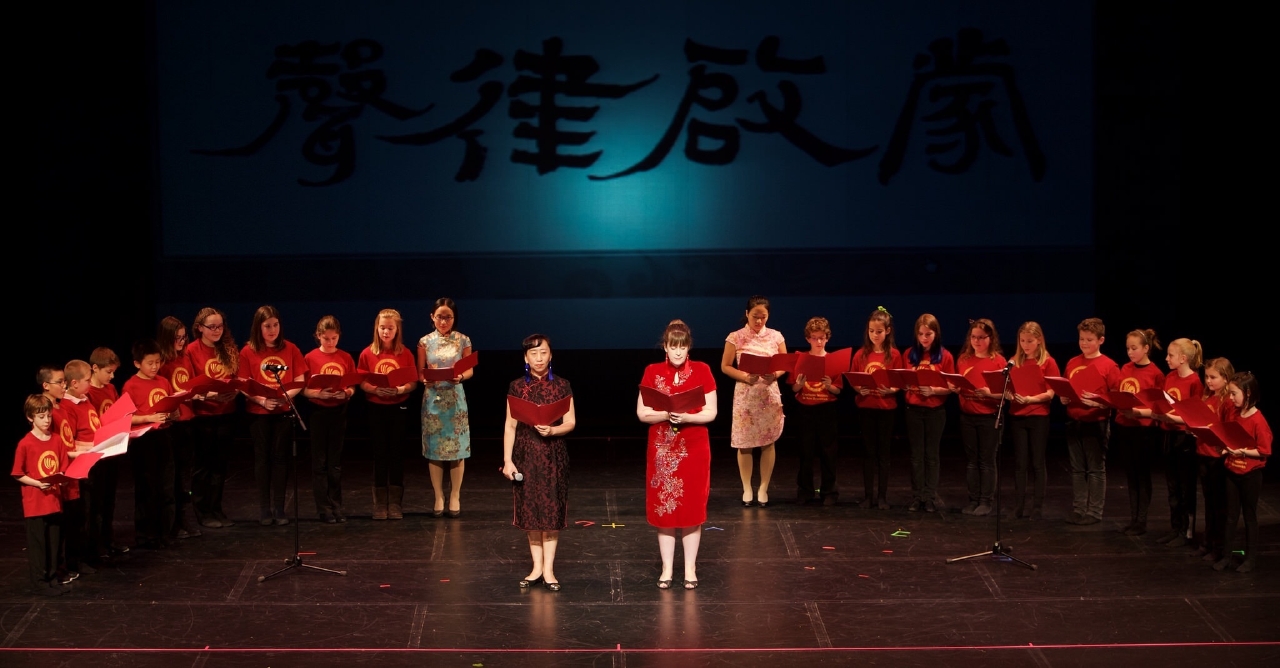 On Sunday, Feb 7th, Ms Ginette Taylor, mayor of Moncton attended the New Year gala and delivered a speech, and 16 principals and officials from the local school district attended this event. CINB students performed a play adapted from the ancient Chinese story from Soushenji, which won a warm applaud from audience for its creativeness and exoticness. Professor. Roger Lord, local pianist and also a student from CINB, joined the lucky draw section with Ms Teng Jing, saying that he had been to China for 25 times and appreciating CINB for arranging his next trip to China in May, which would be his 26th trip to China.