CINB shined in Asian Heritage Month Opening Ceremony
On May 6th, 2018, people gathered in Market Square in St. John, New Brunswick to celebrate opening ceremony of Canada's 16th "Asian Heritage Month". Opening Ceremonies have representatives from the various communities:Bhutanese, Nepalese Cultural Society, Chinese Community in Saint John, Japanese Community, Filipino Association of NB, SJ Chapter, Greater Saint John Korean Association, Indian Community, Iranian Community Pakistani Community and?Vietnamese Community. New Brunswick Confucius Institute as the representative of Chinese community participated in the opening ceremony.
During the opening ceremony, the congressman, accompanied by Ms. Song Li, head of the organizer of this event, came to expressed their gratitude to the amazing job CINB did initiatively, they showed great interests in Chinese culture and took photos with Confucius Institute teachers and students; the president of the Chinese Association held cordial talk with the directors from two sides of Confucius Institute on the long-term cooperation plan; Ms. Li Wenmei and her husband from New Brunswick University, as the experts of world heritage study and tourism discussed the future cooperation program of Ministry of Culture and Tourism of China with Teng Jing, the director of Confucius Institute; Pei Yan, the famous Yue opera performer, offered to serve as the planner of the large-scale activities of Confucius Institute in June. They all admired and appreciated that New Brunswick Confucius Institute won the support of the government, developed rapidly, and built strong credibility in New Brunswick.
New Brunswick Confucius Institute conventionally keeps being the only representive to hold the cultural booth in this event. The 5,000 years broad and profound culture attracted hundreds of people to stop and experience, which include an old couple who just travelled of China talked about their wonderful experience happily; a young people who had lived in China for two years played chess with CI teachers excitedly and said this brought his beautiful memories back; the Vietnamese student who participated in March Break China Trip came to show thanksfulness to CI teachers specially and expressed that he will go to China again at his own expense in Summer; the mandarin class students also actively participated in the culture exhibition and in the performance. A famous Chinese song "Beijing welcomes you" which performed by mandarin class students from Harbour View High School and their mandarin teacher amazed all the audience, CI Kongfu Teacher surprised with the audience with Taichi as well, Qipao-Chinese traditional costume show heightened the excitement.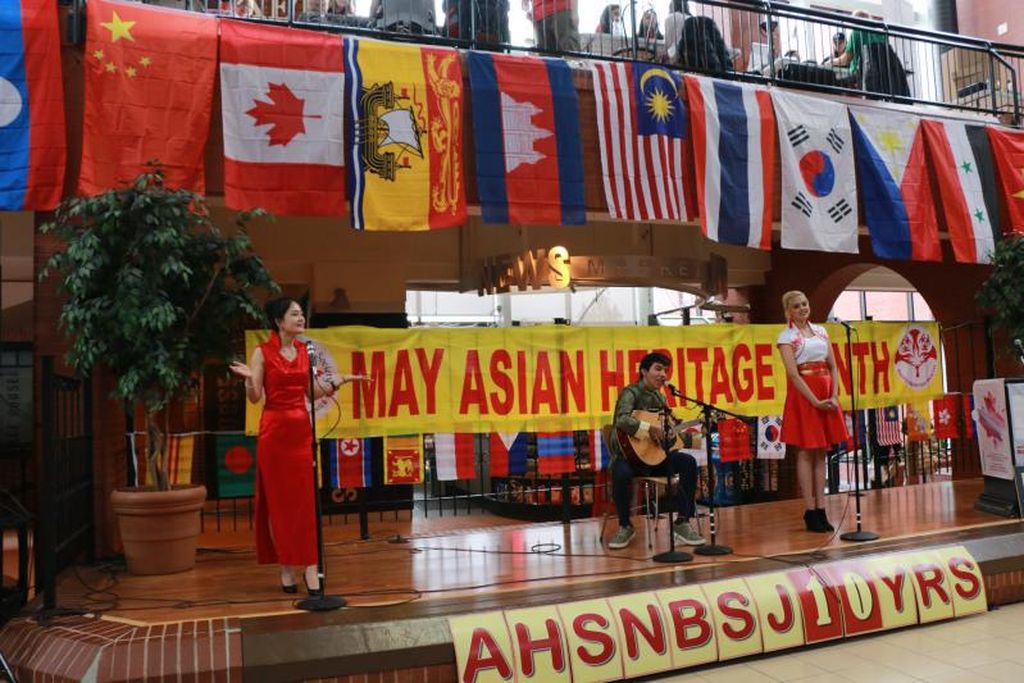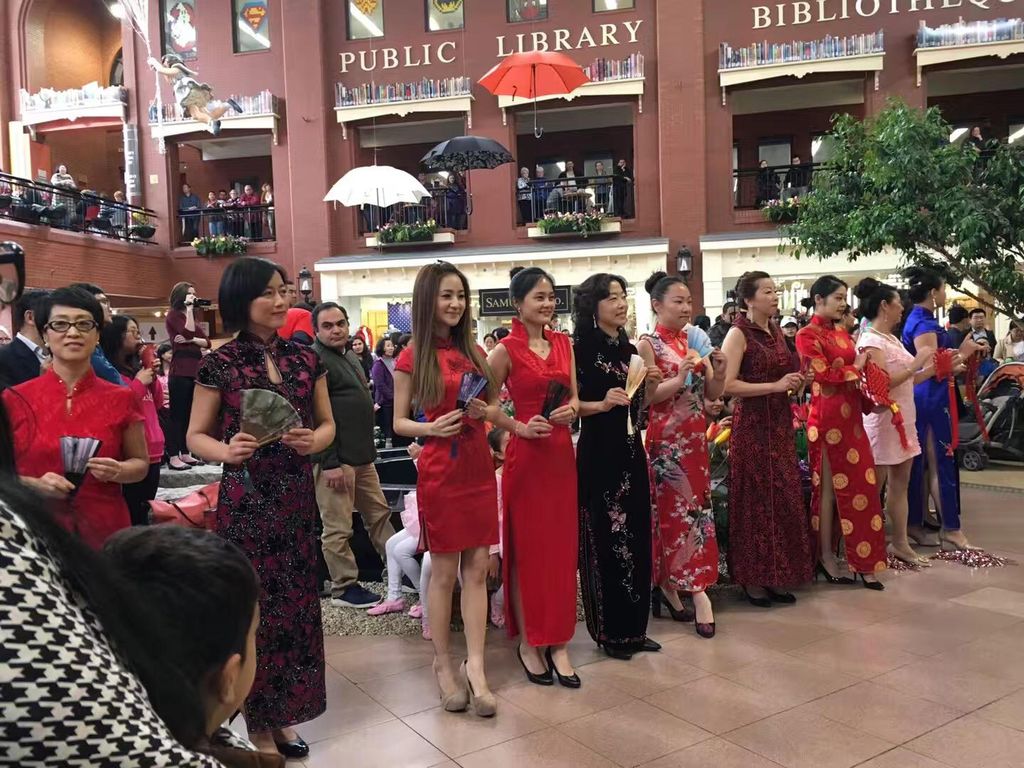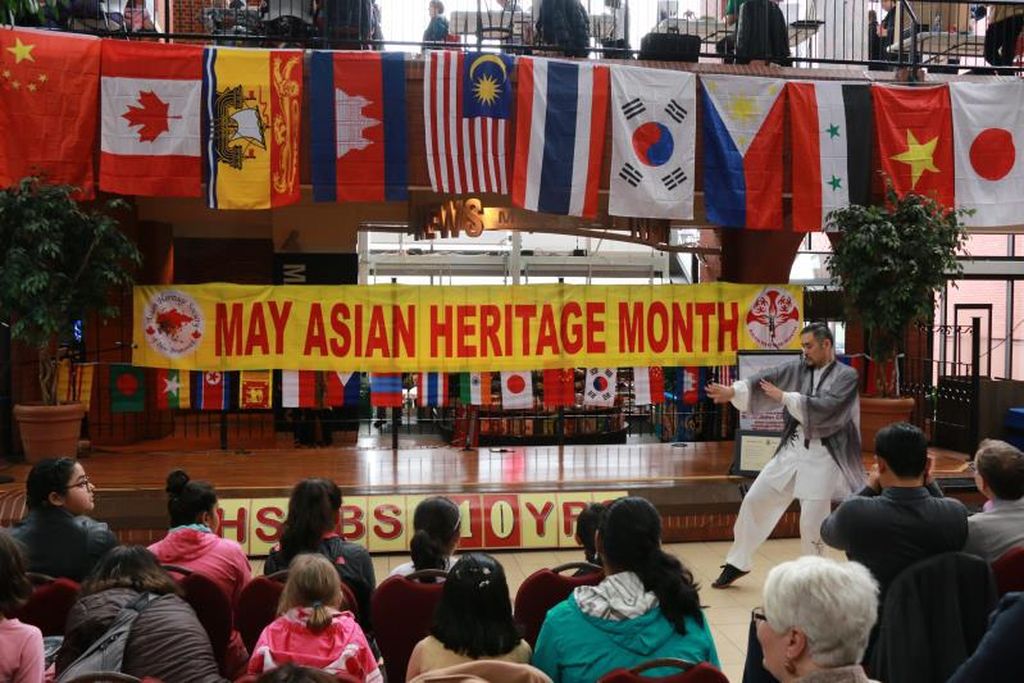 CINB Holding Chinese Teaching Meeting
On May 5th and 6th, 2018, CINB held Chinese teaching meeting in St. John. Chinese director and foreign director as well as ten Chinese teachers attended the meeting.
This meeting was prepared over one month in advance. All the teachers in CINB participated in discussing the topics of it and did a lot of preparation work. In order to increase freshness and sparks of thought, random grouping was adopted in the discussion section. Those who present the meeting were divided into three groups by drawing lots and the group representatives shared their group results later. There were eight topics discussed in total.
The first topic is "teaching practice". First of all, the foreign director Teng Jing introduced educational rules, regulations, teaching requirements and professional qualities for a qualified teacher in New Brunswick. Then, all the teachers shared their understanding and experience in teaching practice. The former excellent Chinese teacher Jiang Jie also attended the meeting to share her opinions on this topic based on her work experience for years. In the end, all the discussions for this topic were summed up. Through the discussion, all the teachers have a better understanding of the local teaching practice and realize the importance of "doing as the Romans do", which helps them to better integrating into the local educational environment. It was decided that teaching practice would be listed as the primary topic for new teacher training in the future.
The second topic is "setting up HSK testing site". The volunteer Chinese teacher Liu Xiaowei reported the work on setting up HSK testing site and expressed that the negotiation for setting up HSK testing site in Riverview High School had entered the confirmation stage. All the Chinese teachers had an in-depth discussion on issues related to HSK testing, including the testing site setting, invigilators training, teaching arrangement for testing and so on. The first HSK testing site can be expected soon.
The third topic is "online teaching". CINB is going to launch online Chinese credit course. By connecting online learning with offline teaching together, high schools without Chinese course especially rural high schools will have Chinese course, which will help students to learn the Chinese language and understand Chinese culture to promote the internationalization of New Brunswick and make Chinese spread to every corner of New Brunswick. At the same time, this move, with good sustainability, will also lower cost for selecting and sending teachers and funding investment.
The fourth topic is "the establishment of CINB official website". Last year, CINB official website got 42,000 high hits in total, exerting a widespread influence. The professional website maintainer Mr. Dai was invited to attend the meeting. After listening to the suggestions put forward by all teachers, he would do some adjustments for the related website designs. Besides, he raised unified regulations for website news script. Through this change, CINB website will be further improved in quality and it will become a better window for CINB's publicity.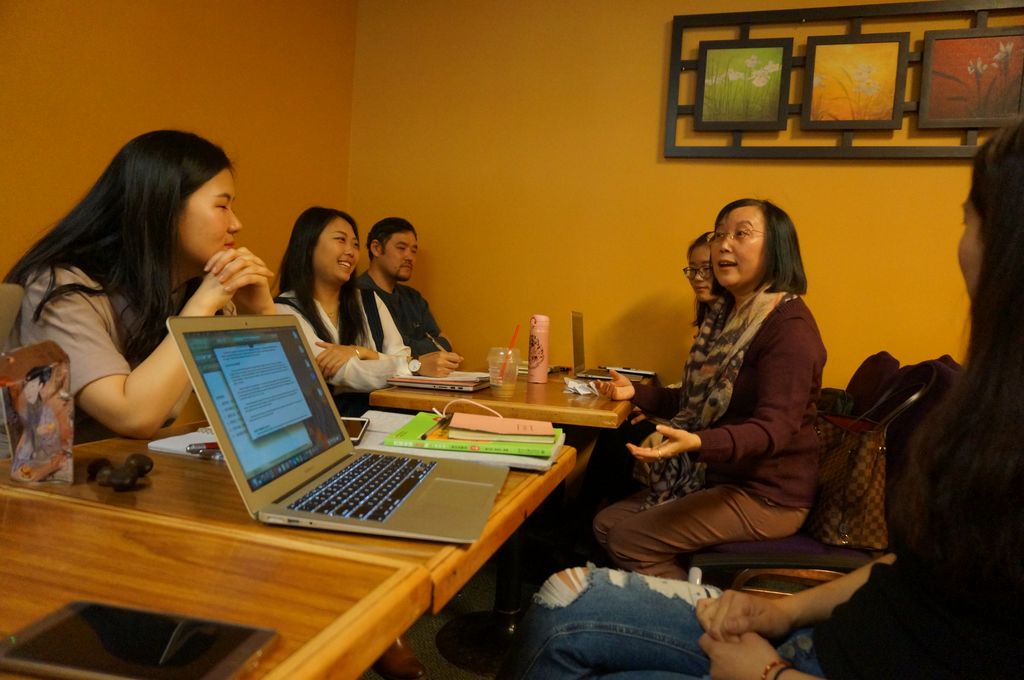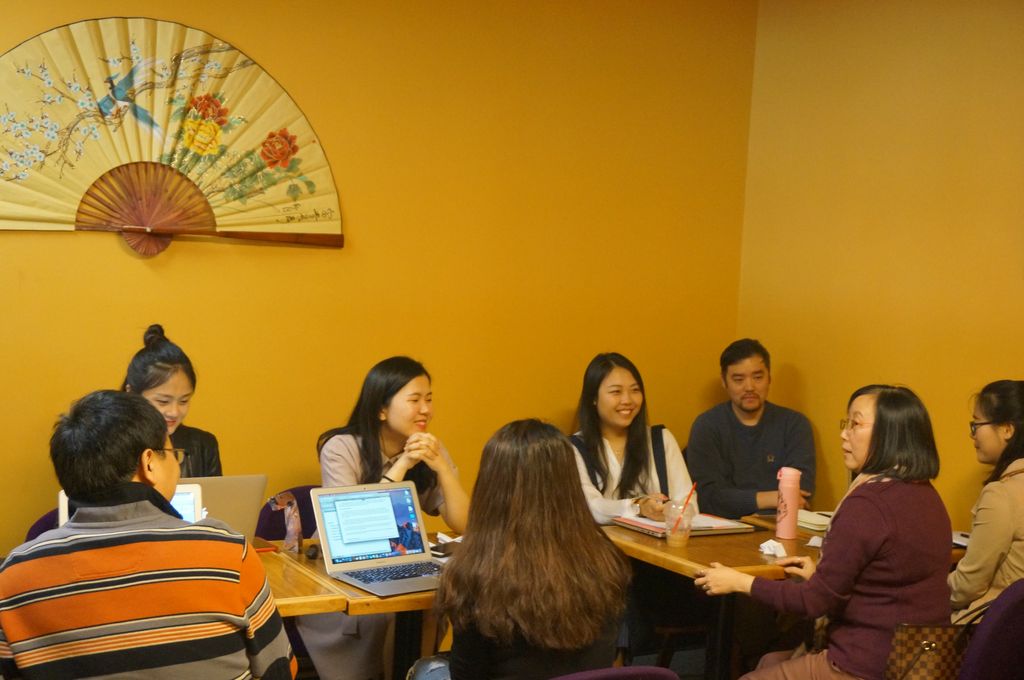 Chinese Program Set Up in North School District
It is the first time that Chinese program has been introduced to north area of the province, which indicates a bright future of Chinese teaching. On March 12th, Chinese volunteer teacher Bai Qian and Kung Fu teacher Guan Yuqi arrived in Bathurst. A local school posted the two Chinese teachers' pictures on the school's Facebook page and expressed warm welcome and great expectations for Chinese course from all the teachers as well as students. This is the first time for Bathurst to cooperate with CINB and have Chinese course. Until now, four local schools have initiated Chinese course, including Chinese language, culture and Kung Fu. The Chinese course is widely accepted and welcomed by local schools, which lays a solid foundation for developing Chinese program in north educational area.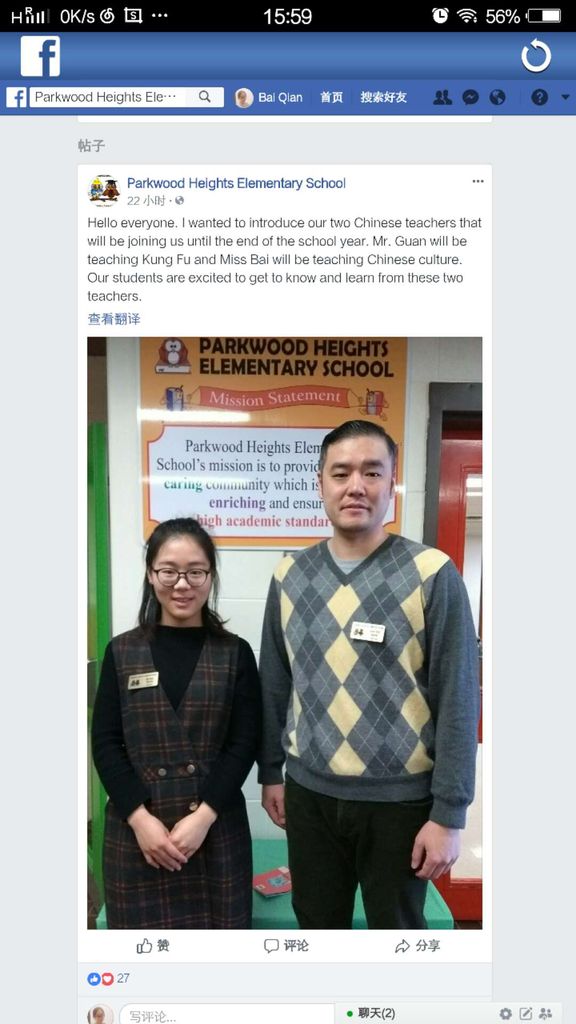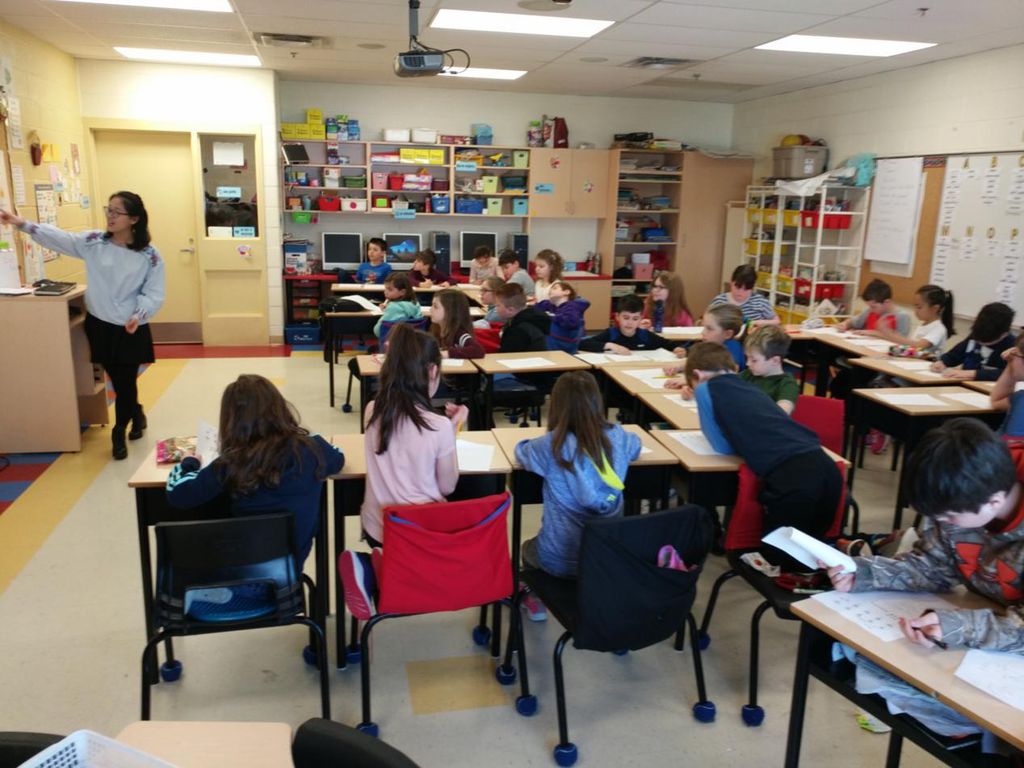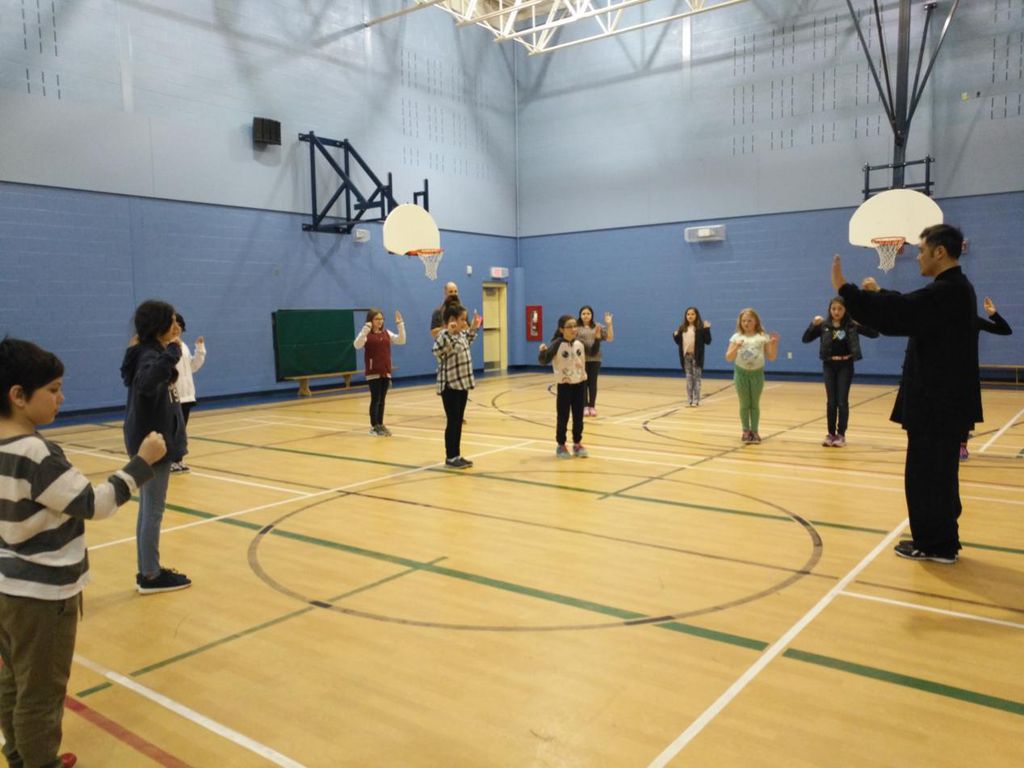 Multicultural Night - A Glimpse of China
With different culture combining each other together, Chinese civilization got a wonderful show. On March 28th, Park Street Elementary School, also the first trilingual school of the province and the Confucius Classroom, held the 9th Multicultural Night, attracting different immigrants and social organizations to show their unique culture. Different culture from different countries gathering together, thus providing good opportunities to show extensive and profound Chinese culture and spirits. In this year, due to the specialty and novelty of itself, Chinese cultural exhibition stand still attracted a lot of people from local families.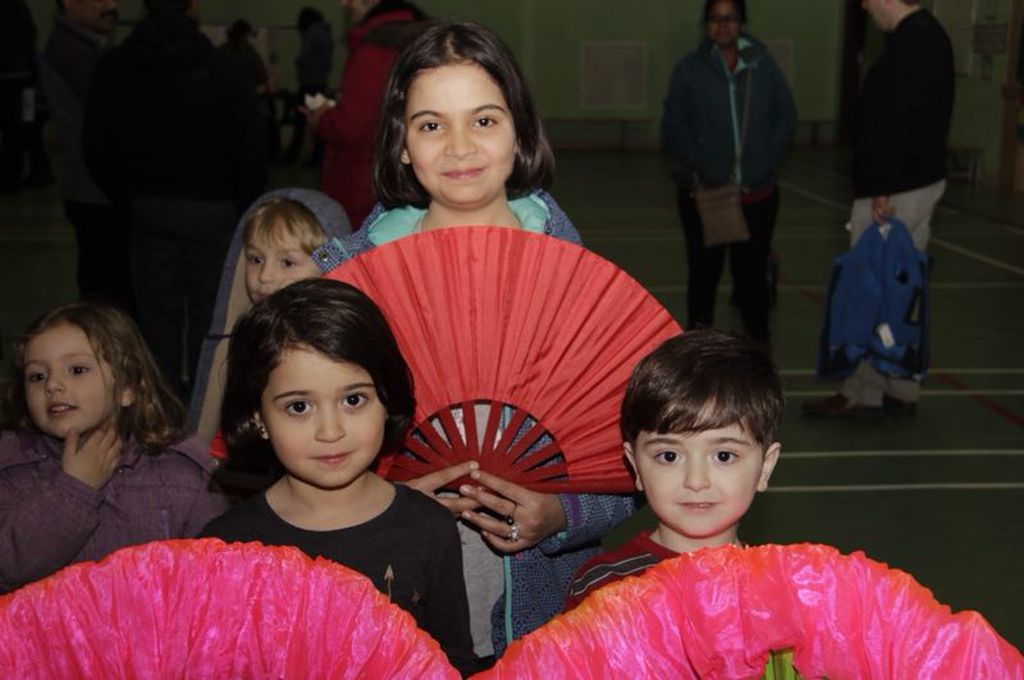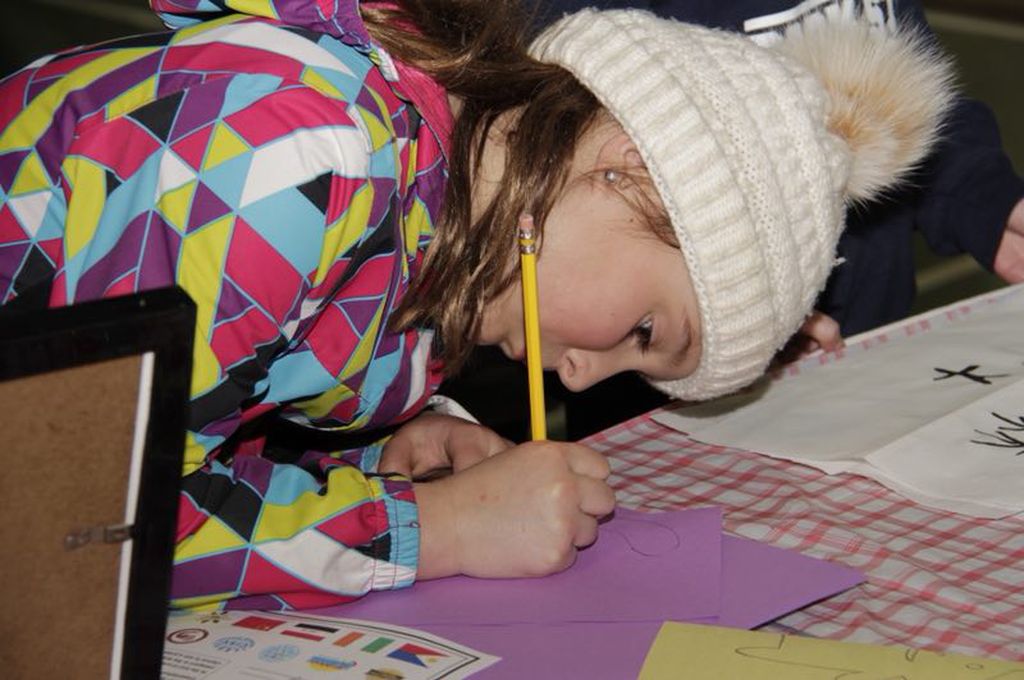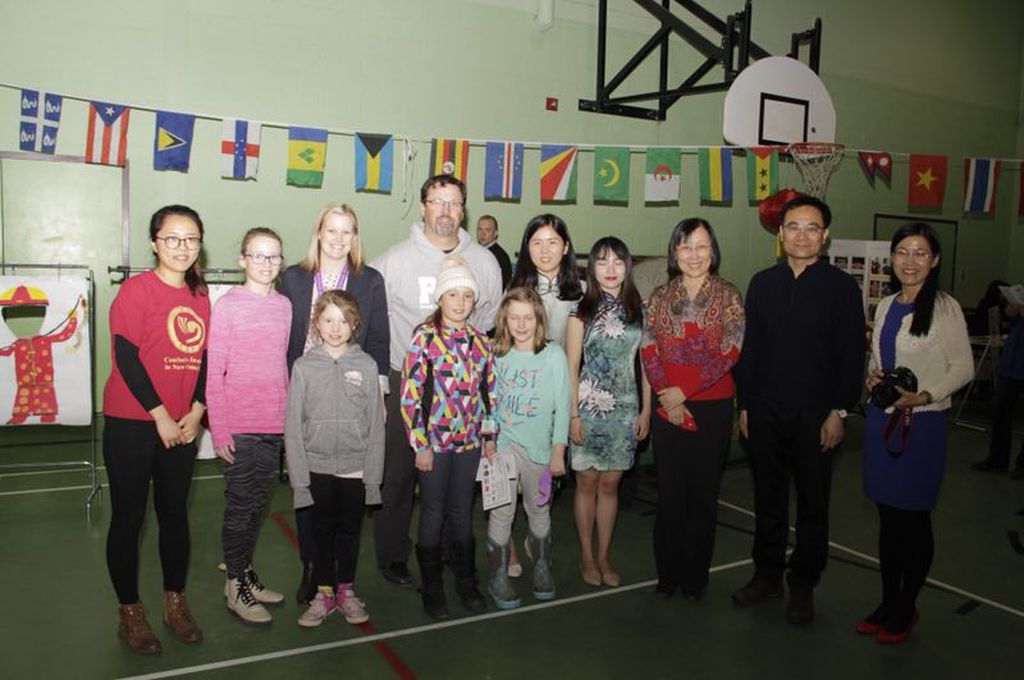 Welcome Chinese Director to CINB
The Chinese Director of CINB arrived in Moncton On March 9th. Accompanied by Foreign Director, Superintendent of CINB, Ms. Teng Jing, Mr. Dai visited the AEI office of the capital city, Fredericton and had a cordial meeting with local education officials on the 22nd. John McLaughlin, Deputy Minister of Education and Early Childhood Development of New Brunswick, President of Confucius Institute in New Brunswick (CINB), Vise President of AEI, the Executive Director of CINB, Mrs. Dawn Weatherbie, warmly welcomed the arrival of Mr. Dai and gave important talks. The education officials pointed out that they place great expectations on that CINB will have a bright future and maintain sustainable development. It is believed that the efforts of the two Chinese and foreign directors to make joint efforts will enable the CINB to achieve better development.