CINB held a large scale conference in Fredericton
Confucius Institute in New Brunswick  held a large scale conference in Fredericton on Nov17th ,2015. More than 40 officers and principals from schools which setting Chinese teaching program as well as Deputy Minister of New Brunswick Department of Education and Early Childhood Development all attended this event. At the same time , this is also an opening for CINB 2015 board meeting.
This event is presided by CINB Director , Ms. Teng Jing. She firstly welcomed all the guests and said thanks to all who supported and helped CINB Chinese program. Then reported our achievement from 2007 which got guests warm applause. Mr. John McLaughlin, Deputy Minister of New Brunswick Department of Education and Early Childhood Development, Dr. Francis Pang, President of AKD International, Mr.Dannis Cochrane, President of AEI, Ms. Dawn Weatherbie Vice president of AEI, Executive Director of Confucius Institute in New Brunswick, joined the dinner and each delivered a speech, appreciating CINB's efforts in promoting Chinese culture and language in New Brunswick. At the same time they also showed their supports and will to popularize Chinese program and extend influence.
This conference is in the form of dinner so that all the guests communicated Chinese program's development among different schools and directs. At the same time, people can study from each other and make progress together. During the dinner, all the teachers from CINB sang the beautiful song Jasmine Flower leading by Professor. Li Min Hong, Chinese director of CINB and Mr. Fei Fa Zhou brought a wonderful Tai Ji performance along with the music  which makes our dinner even better.
This conference not only improved the communication between CINB and schools from different directs, but also offered a chance for different schools who can learn from each other. It indeed makes a positive effort for the development of Chinese program even makes a brilliant long bridge for Confucius Institute's Chinese teaching and Chinese Culture transmission around New Brunswick.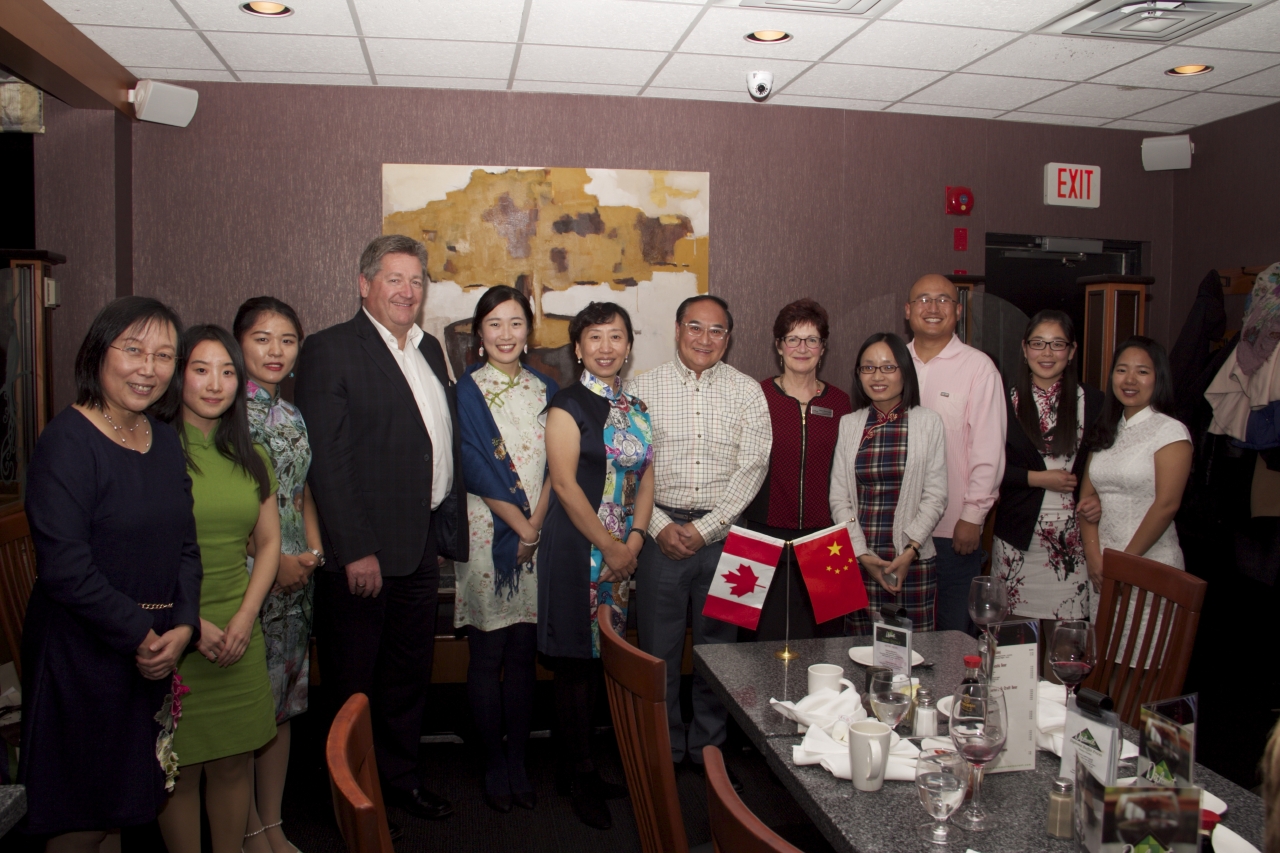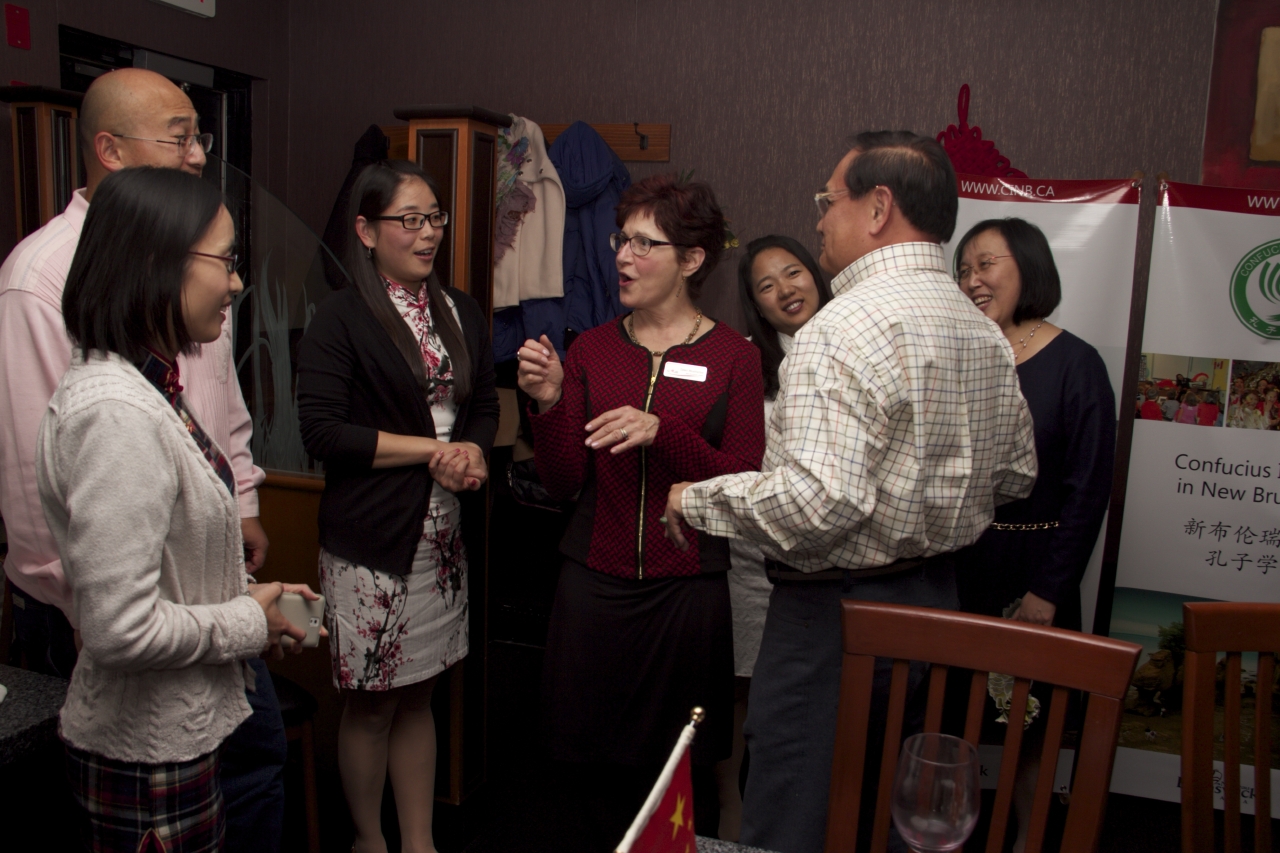 CINB Joined the 3rd International Teaching Conference of Confucius Institute &Classrooms in North America (2015)
The 3rd International Teaching Conference of Confucius Institute &Classrooms in North America (2015) was held in Edmonton ,Canada from Oct16 to 18. Foreign director Miss TengJing ,Chinese director Miss Li Minhong, Canadian pianist Roger Lord and Chinese teacher Jiang Jie joined this conference. 
This conference included visiting bilingual classrooms,professors' speech,and topic discussion etc. It not only discussed oversea Chinese teaching method deeply,but also showed the teaching achievement.CINB teacher Jiang Jie gave a presentation"The standardization of High School Chinese Credit Course in New Brunswick Canada—Taking Saint John High Schools' Chinese Course as an Example". Canadian pianist Roger Lord played two songs at the Golden Autumn Gala.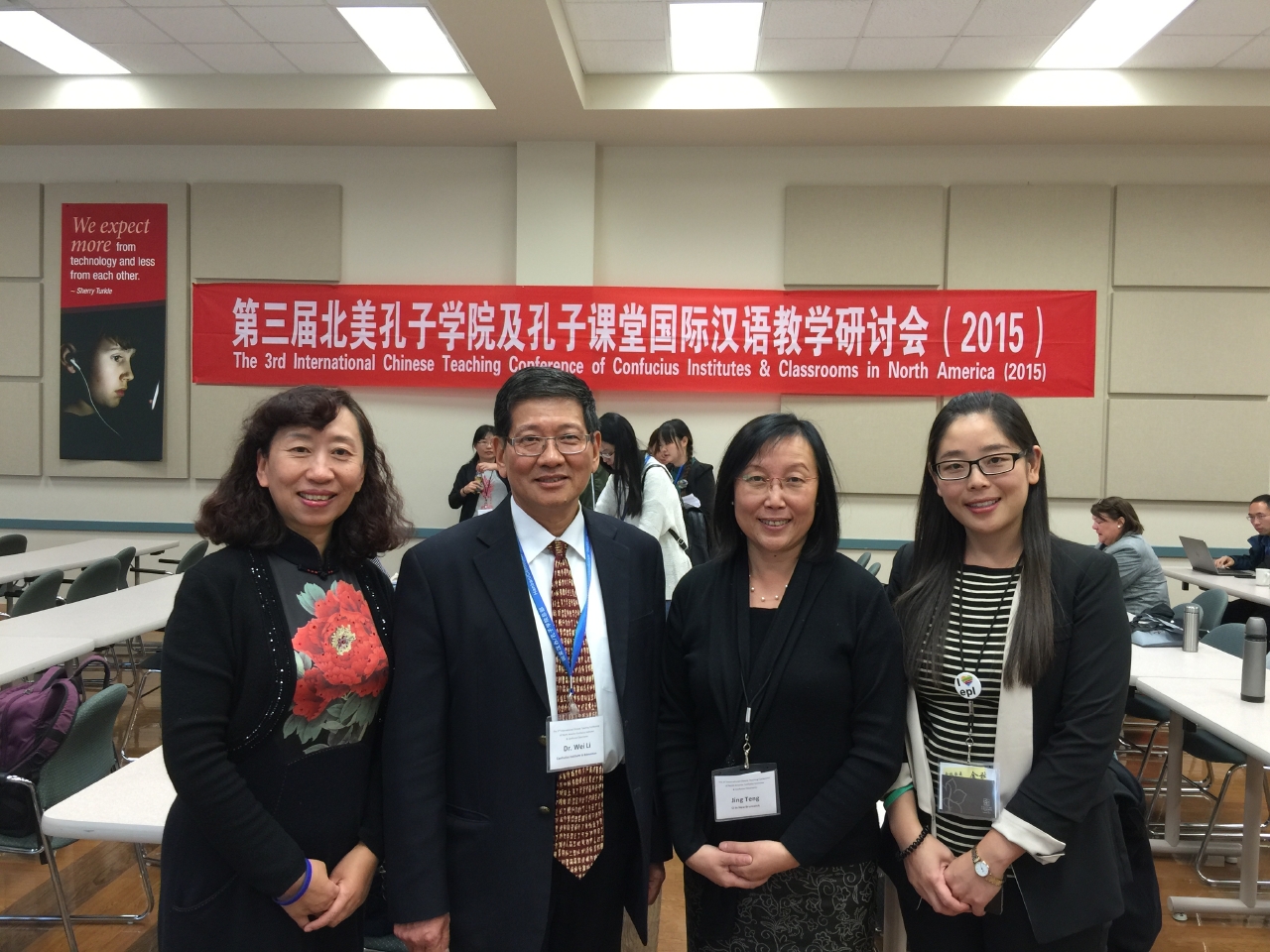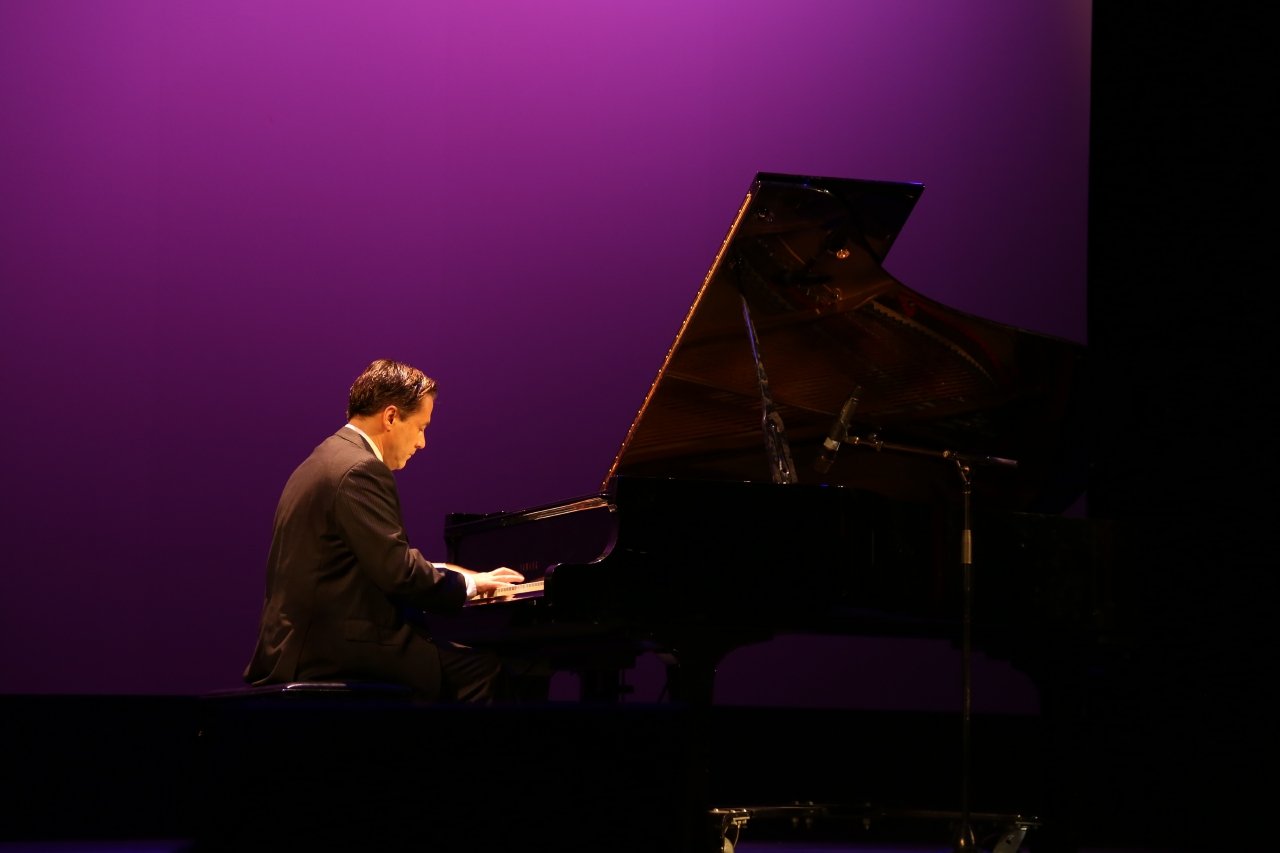 CINB Chinese Director Made Chinese Investigation in Saint John
On  October 5th, CINB Chinese director MS. Li Minhong went into Saint John high schools to make Chinese course investigation. She was sitting in the classroom to listen Chinese course ,communicating with students to know students' learning . Chinese teacher reported the situation of high school's Chinese credit course in Saint John.
At present, there are three high schools open Chinese credit course:  Saint John High School ,Harbour View High School, Saint Malachy's Memorial High School.  This course got school leaders and students support  ,Chinese teaching work is developing with a steady pace.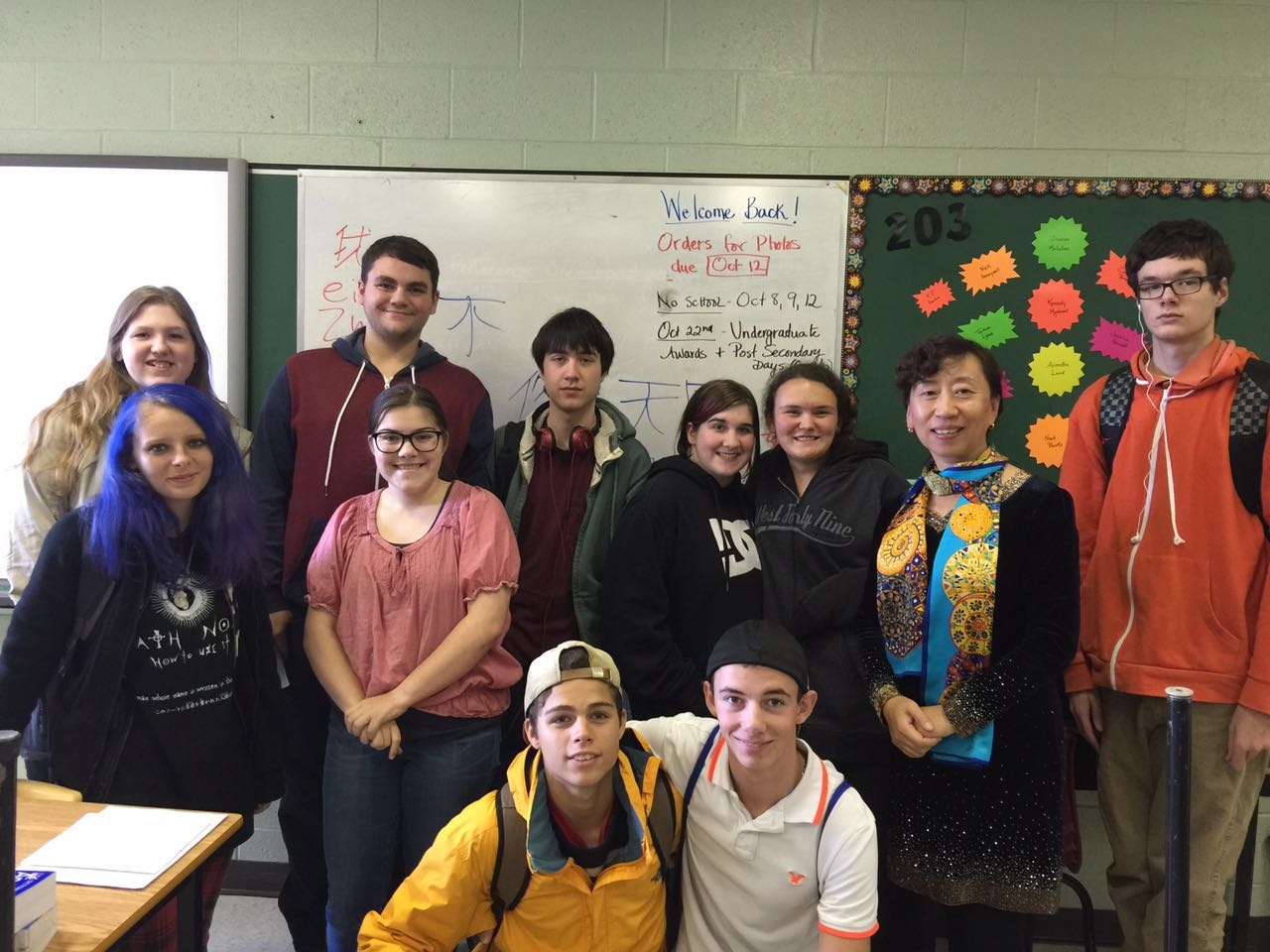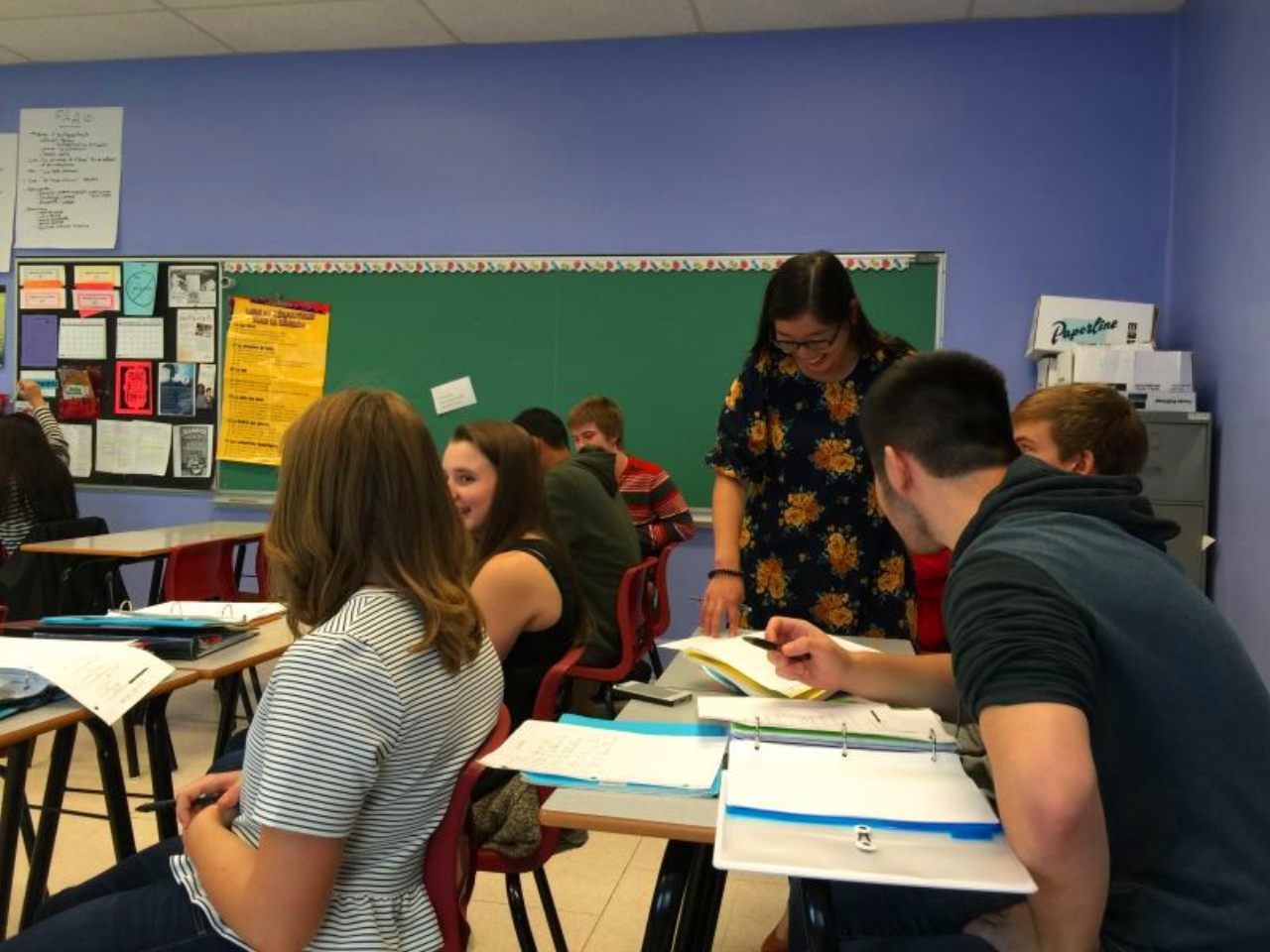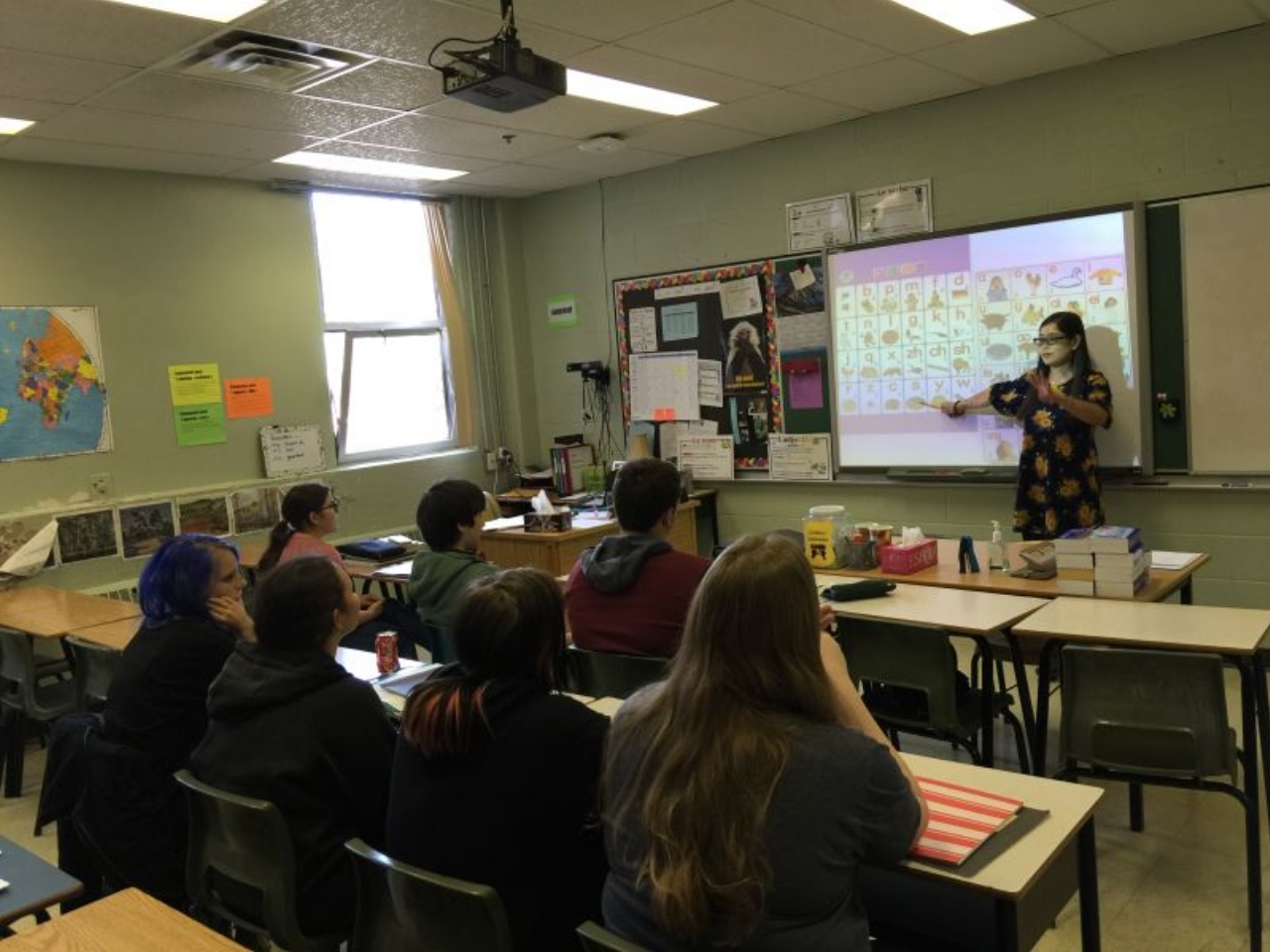 CINB Student Roger Lord Held Piano Concert in Dieppe
On October 11th, during Thanksgiving Day, CINB student Roger Lord, a famous pianist ,held his piano concert in Dieppe . There are more than 300 people joined. Roger introduced China to the audience on his concert.He said he had been to china 25 times in these ten years, he loves China deeply and is totally admired Chinese music. He played severe songs which launched in 2013,and he also payed "little Zizyphi" with his student. Local Chinese friends also prepared mooncakes during break time. Roger also autographed CD copy sale. On Oct17, on behalf of CINB He will play two Chinese songs during North America teaching conference. At the time of 45th anniversary of  diplomatic relations between China and Canada , we hope this Canada piano prince will do more contribution .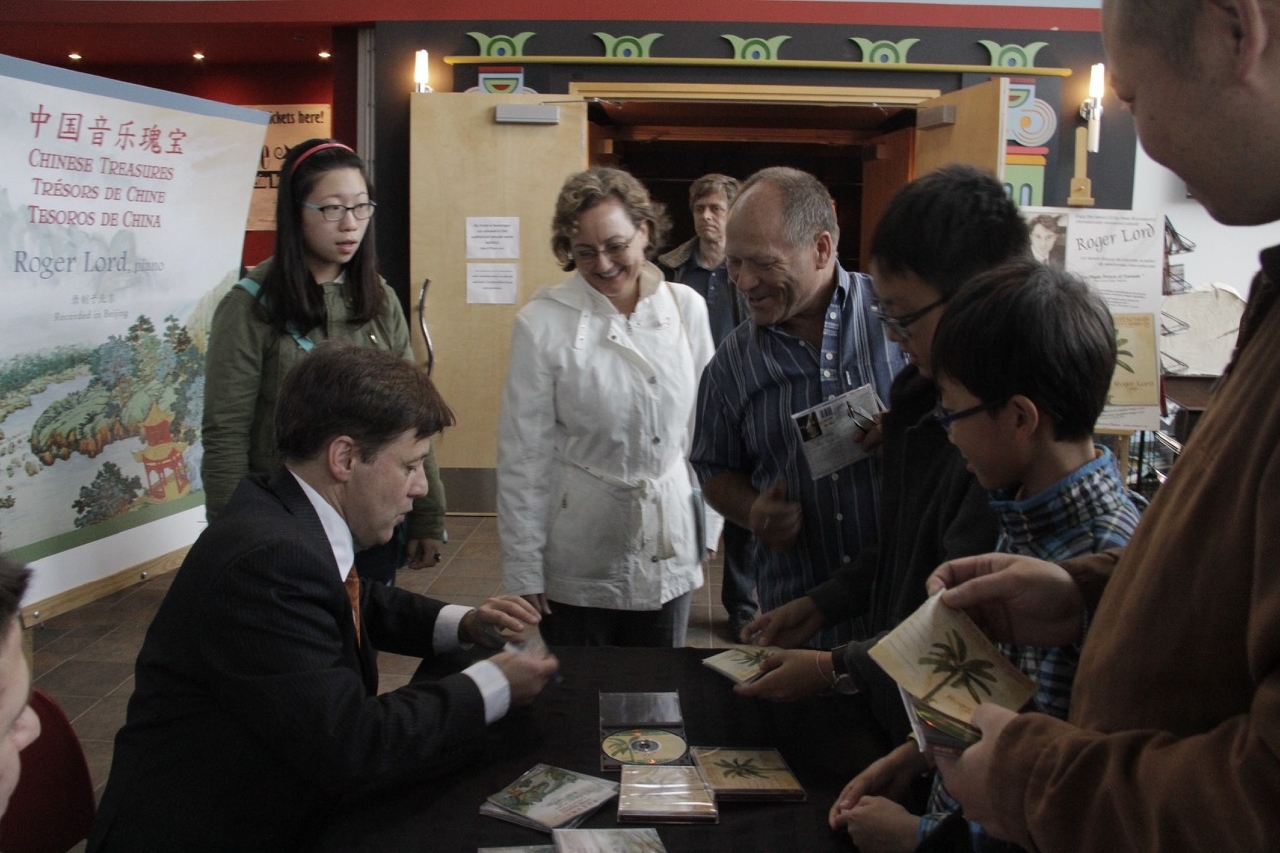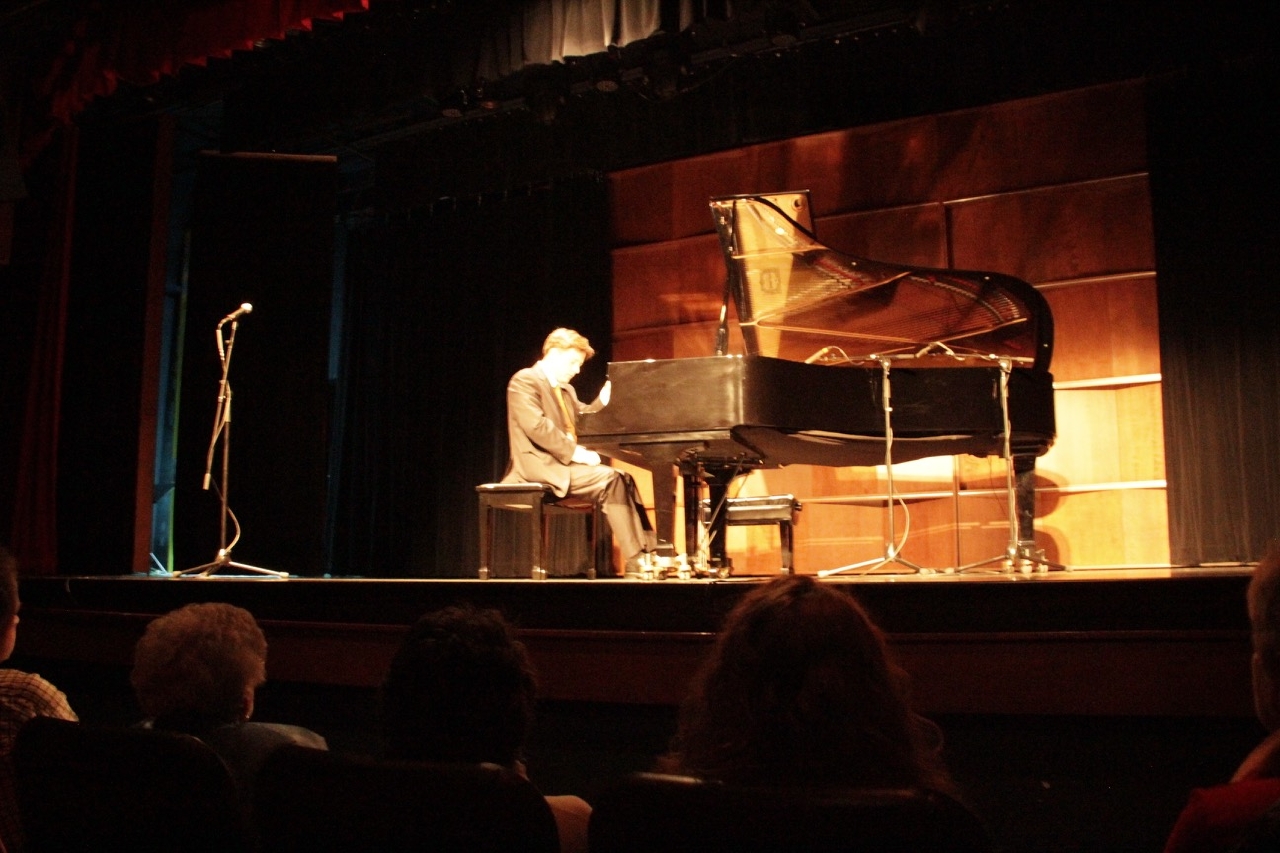 Roger Lord 在迪亚普举办钢琴音乐会
CINB Held Teaching and Research Meeting
Confucius Institute in New Brunswick held teaching and research meeting in SaintJohn city on Octomber 3rd .
The meeting was chaired by CINB foreign director Ms. Teng Jing, All the Chinese teachers and volunteer teachers participated. 
   On behalf of CINB, Ms. Teng Jing extended a wram welcome to CINB Chinese director Ms.Li Minhong and two new Chinese teacher volunteers Huiying Li and Nannan Li . Then she introduced educational system and CINB .Every Chinese teacher talked about their work and life situations, and shared the teaching experience during the meeting . CINB also prepared mooncakes for all Chinese teachers  to show the holiday greeting .This meeting improves the teaching communications between teachers and make them to determine the target for the next teaching. 
At present, there are three Chinese teachers and  four Chinese teacher volunteers from Qufu Normal University China in CINB, who are teaching Chinese and Chinese culture around New Brunswick province .