CINB Student Roger Lord Held Piano Concert in Dieppe
On October 11th, during Thanksgiving Day, CINB student Roger Lord, a famous pianist ,held his piano concert in Dieppe . There are more than 300 people joined. Roger introduced China to the audience on his concert.He said he had been to china 25 times in these ten years, he loves China deeply and is totally admired Chinese music. He played severe songs which launched in 2013,and he also payed "little Zizyphi" with his student. Local Chinese friends also prepared mooncakes during break time. Roger also autographed CD copy sale. On Oct17, on behalf of CINB He will play two Chinese songs during North America teaching conference. At the time of 45th anniversary of  diplomatic relations between China and Canada , we hope this Canada piano prince will do more contribution .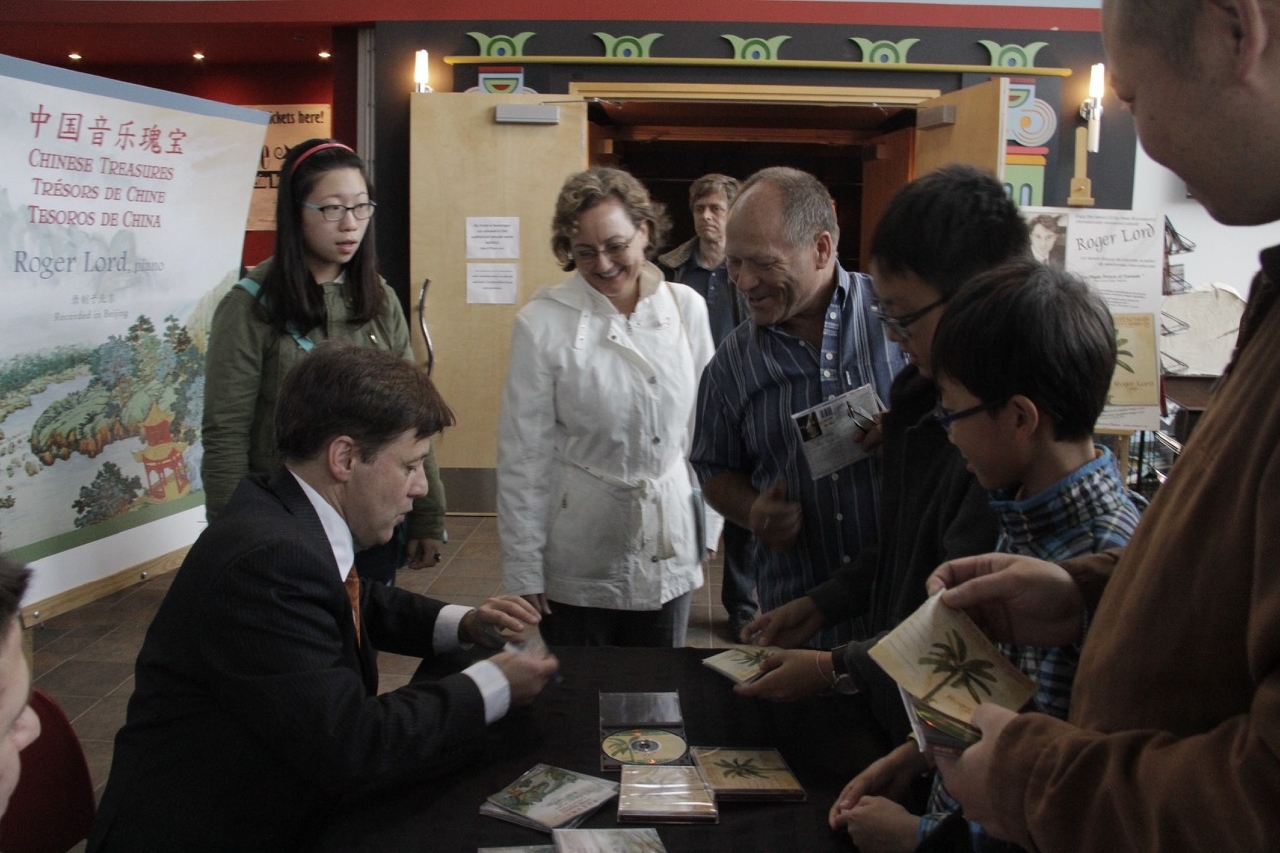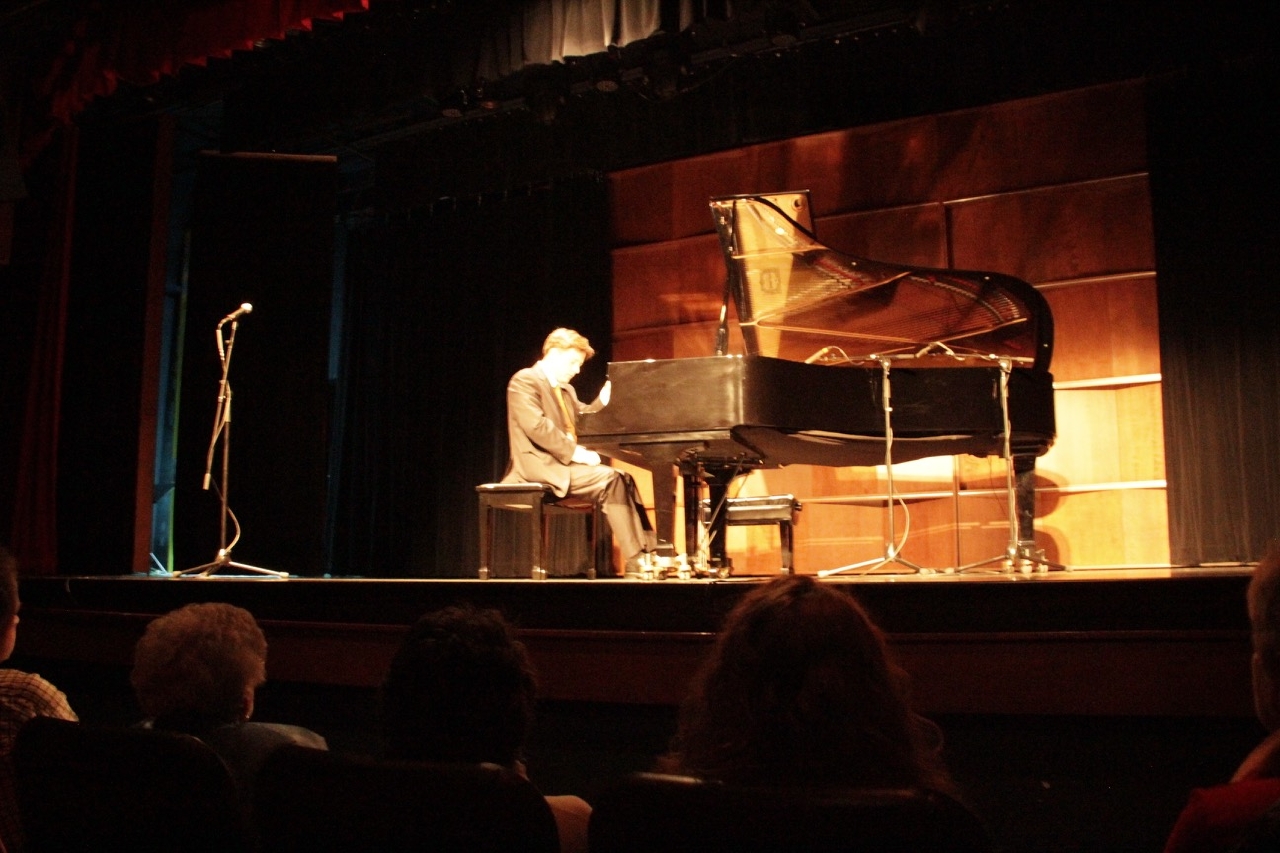 Roger Lord 在迪亚普举办钢琴音乐会
CINB Chinese Director Made Chinese Investigation in Saint John
On  October 5th, CINB Chinese director MS. Li Minhong went into Saint John high schools to make Chinese course investigation. She was sitting in the classroom to listen Chinese course ,communicating with students to know students' learning . Chinese teacher reported the situation of high school's Chinese credit course in Saint John.
At present, there are three high schools open Chinese credit course:  Saint John High School ,Harbour View High School, Saint Malachy's Memorial High School.  This course got school leaders and students support  ,Chinese teaching work is developing with a steady pace.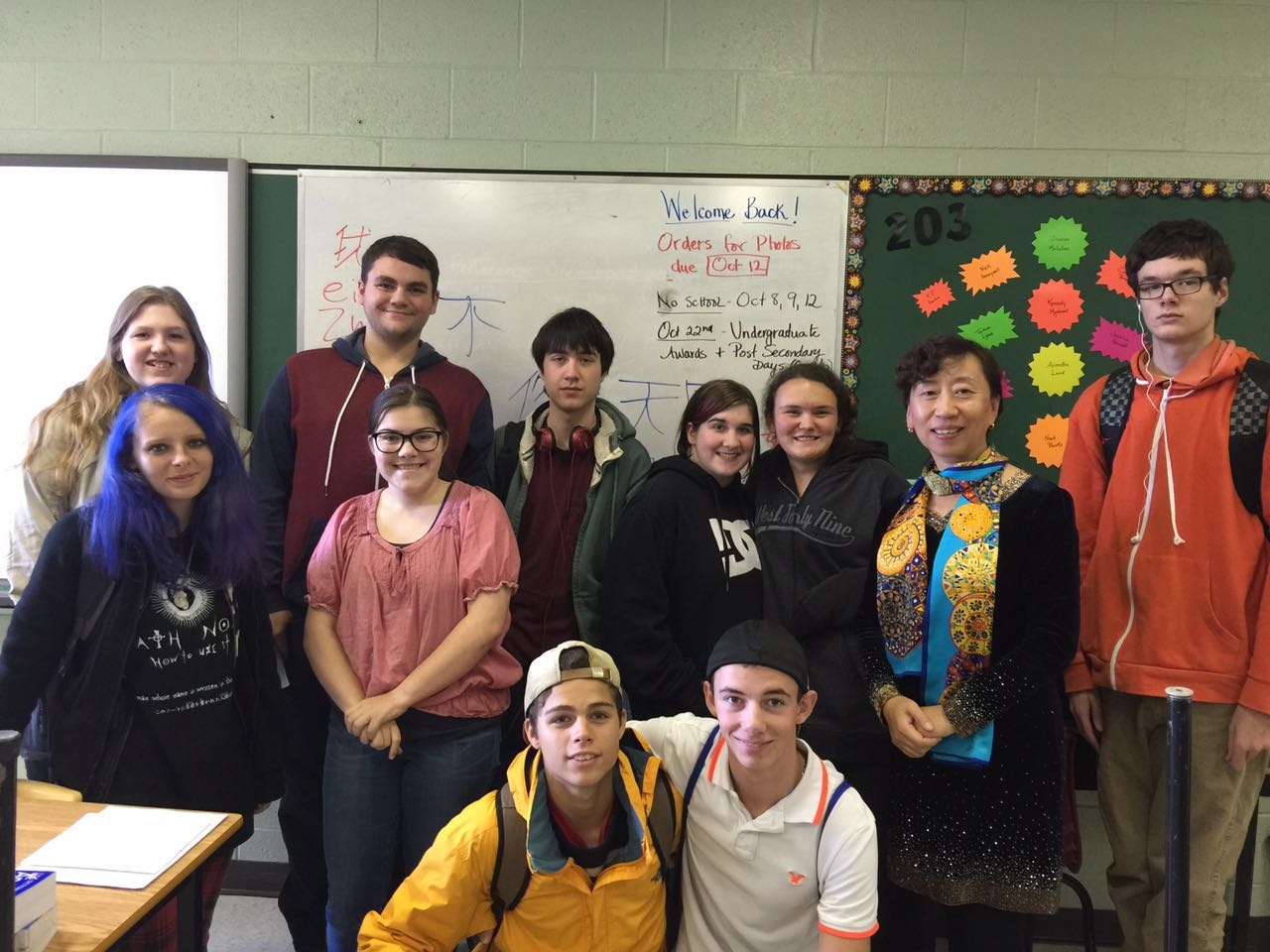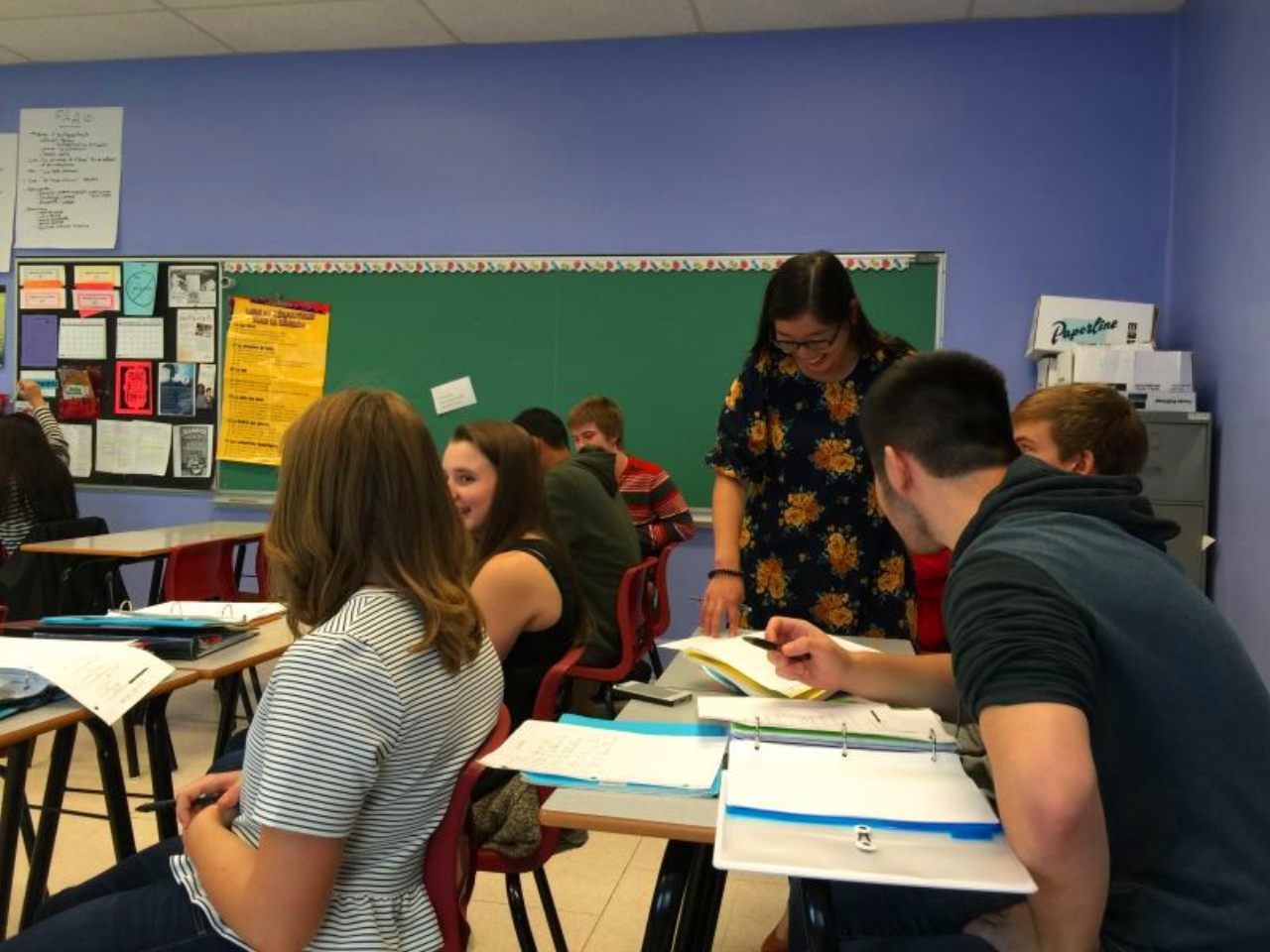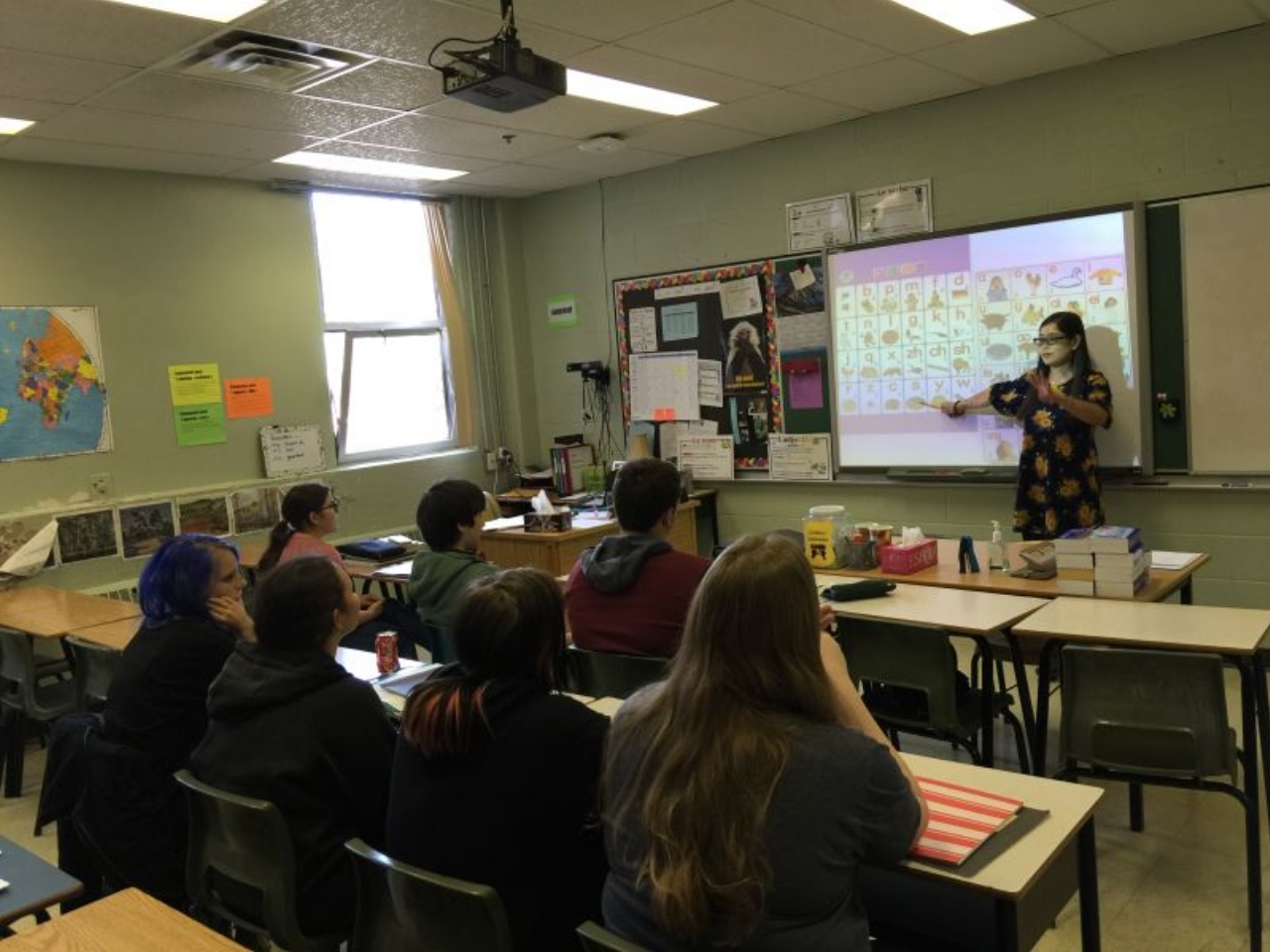 CINB Attended Harvest Celebration in Saint John
On October 3rd,2015 , Jasmine Art group held Harvest Celebration at Rivercross Church saint John.  Ms Jing Teng, the Director of CINB and Ms Minhong Li  leading all teachers attended this activity . Principals from Saint John high schools were also invited to join this party. It is also Mid-autumn festival and Chinese national holiday in China, this celebration is not only giving teachers a holiday greeting,but also offering a great chance to communicate with each other.
新布伦瑞克省孔子学院参加圣约翰市庆丰收晚会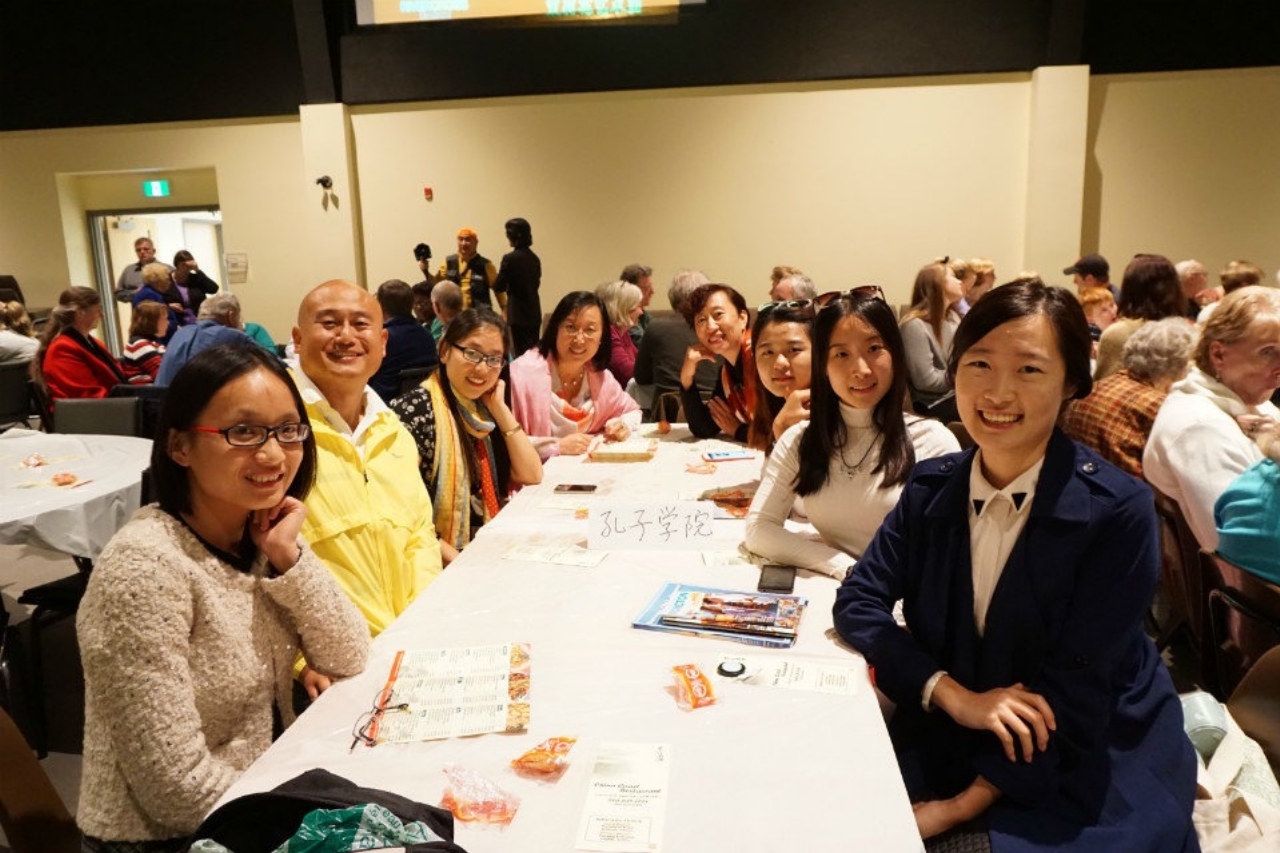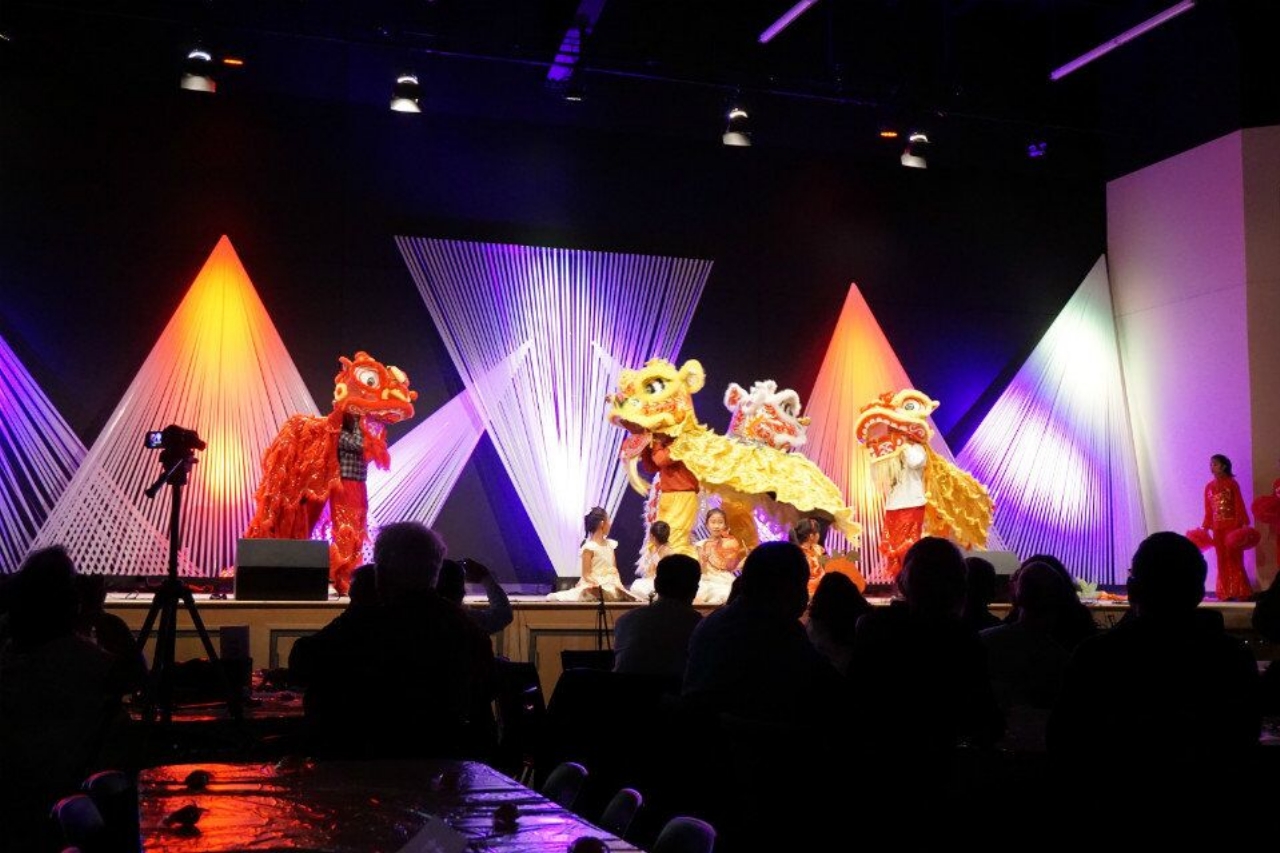 CINB Held Teaching and Research Meeting
Confucius Institute in New Brunswick held teaching and research meeting in SaintJohn city on Octomber 3rd .
The meeting was chaired by CINB foreign director Ms. Teng Jing, All the Chinese teachers and volunteer teachers participated. 
   On behalf of CINB, Ms. Teng Jing extended a wram welcome to CINB Chinese director Ms.Li Minhong and two new Chinese teacher volunteers Huiying Li and Nannan Li . Then she introduced educational system and CINB .Every Chinese teacher talked about their work and life situations, and shared the teaching experience during the meeting . CINB also prepared mooncakes for all Chinese teachers  to show the holiday greeting .This meeting improves the teaching communications between teachers and make them to determine the target for the next teaching. 
At present, there are three Chinese teachers and  four Chinese teacher volunteers from Qufu Normal University China in CINB, who are teaching Chinese and Chinese culture around New Brunswick province .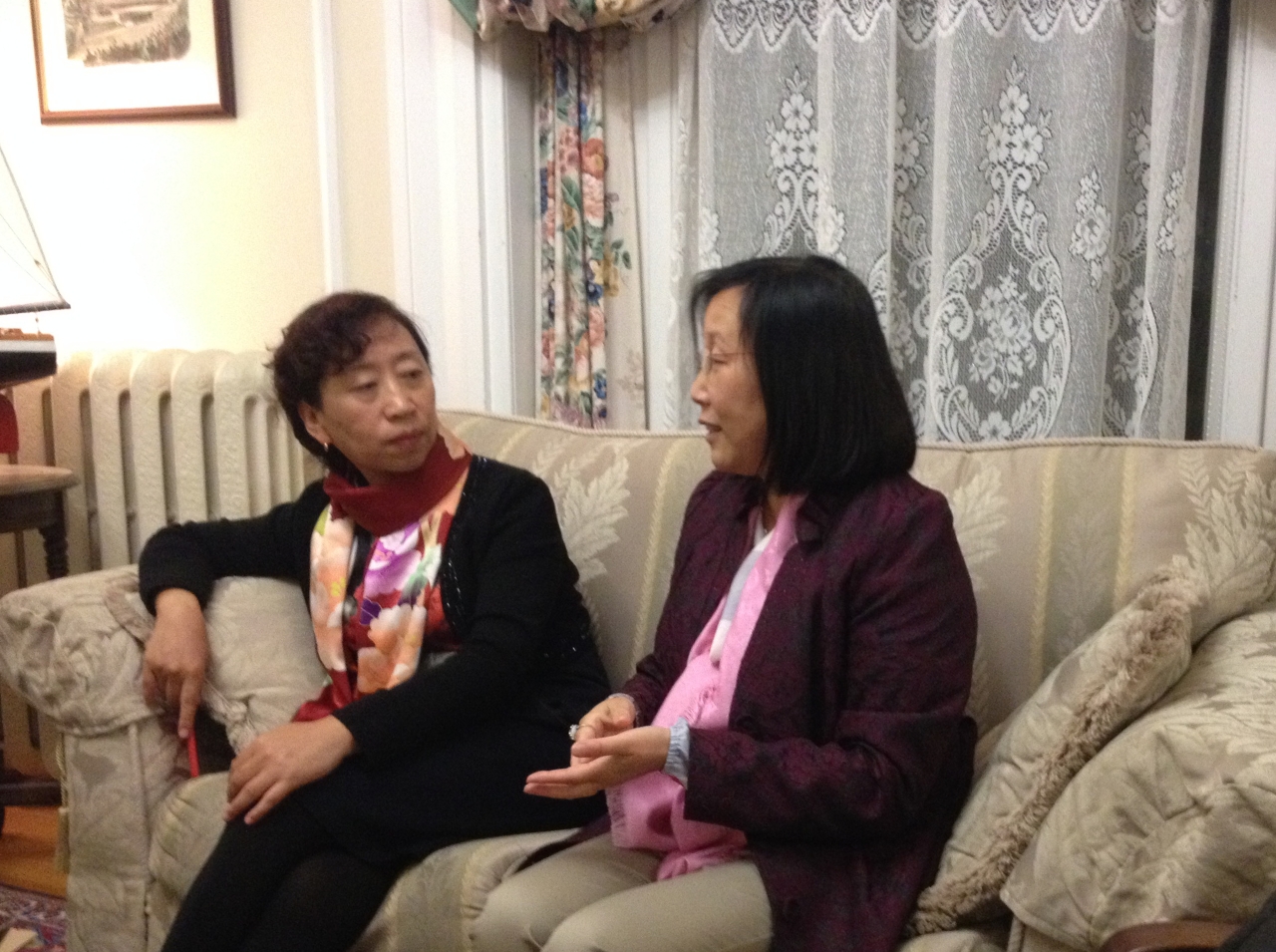 Confucius Institute Day Activities
September 26th is  Confucius Institute Day,  CINB held and joined a series of activities during September and October. After holding two  Performances of Shandong University Art Troupe ,CINB  Joined  Harvest Celebration in Saint John which has more than 300 people joined,this is also a part of Confucius Institute Day activities. Principals of Saint John schools also joined this activity.
孔子学院日活动
      9月26日是全球孔子学院日,进入9月中旬到10月中旬,我省孔子学院开展一系列活动,以扩大孔子学院影响。继组织两场山东大学汉办巡演团的演出后,我们又参加了圣约翰地区庆丰收活动,这是我们孔子学院日活动中的一部分。圣约翰校长等参加,此次活动共有近300人参加。