The Dream trip in Canada for Chinese teaching
Time flies quickly, following the footsteps of dream, I have been teaching Chinese in New Brunswick of Confucius Institute as Chinese teachers volunteer more than seven months. My inaugural city, the capital of New Brunswick - Fredericton City, has changed from the lush and colorful maple trees paradise into a snow and ice world. And we finally spent the long winter, the Canadian spring is just around the corner. I look forward to enjoying its beautiful very much.              
Seizing the opportunity to go out and see the world, and to experience the real overseas classroom. My working places are three local schools from kindergarten to Middle school, I am mainly responsible for the Chinese teaching work in these schools. Actually, I always taught foreign students Chinese in College and University before I came here , it's easy for me to control the classroom discipline. However, after I came here, my teaching object is kindergarten, primary school and middle school students, for me, this is really no small challenge. I still remember how nervous I was when I attended the first Chinese class. But I quickly adapted to the life and work environment here, to understand the local teaching model and student characteristics. I began to design and enrich my Chinese teaching content, classroom activities and cultural experiences, figure out effective classroom management techniques, how to improve students' learning interests, make them like learning Chinese and understand Chinese culture well. To meet difficulties and overcome challenges make me understand well adjust measures to local conditions and the profound meaning of teaching students in accordance with their aptitude.
Every Chinese teacher as a "live card" of China, on behalf of the image of China, is supposed to be strict to self-discipline and to be patient to others. Meanwhile, how to strengthen communication with the school principals, teachers and students has become an important part of my work, I learned to integrate into the school's work and life, to enhance the school and the feelings between teachers and students, soon we have become friends. Under their encouragement, support and help, I successfully held in the school a few "Chinese Culture Day" activities, "The Chinese New Year Celebration" activities, all the teachers and students enjoyed very much, we had a great teamwork. After the event, the principal and all the teachers and students expressed their gratitude and praise to me that made me very excited, all the efforts and pay were worthwhile, and I also got a happy time and learned a lot. The most happy things are that every time I come into the classroom, all the children expose their naive and beautiful smile, open their arms to give me a sincere and warm embrace, and they even don't let me go when the class is over. Every day is full of love and meaning.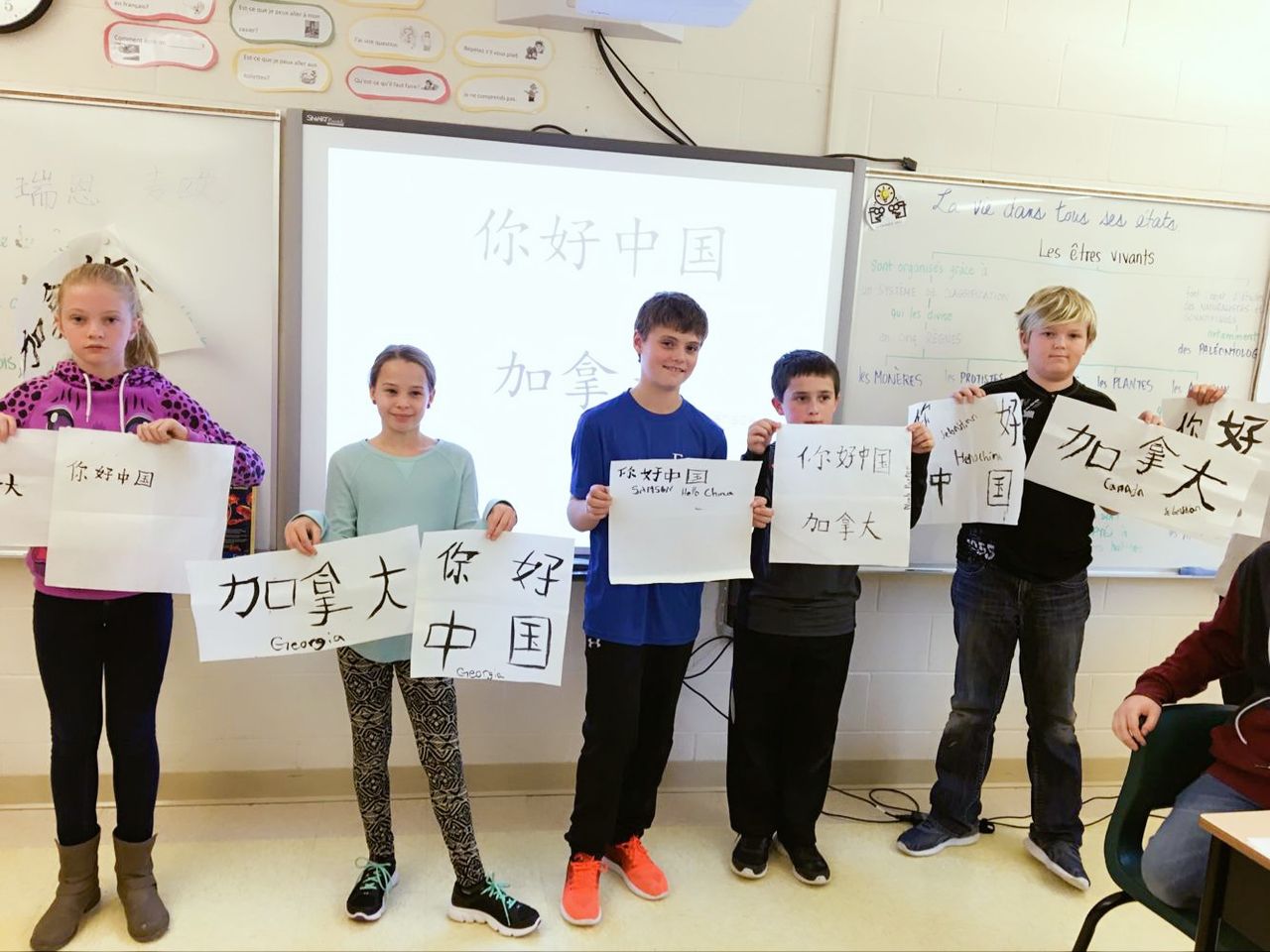 Cultural bridge of Chinese martial arts
(Written by CINB teacher Guan Yuqi)
Martial arts is a treasure of traditional Chinese culture, is a rich connotation, various forms, with independent system and a variety of social functions of the sport. In 2015, I had the privilege of being touched by the project that promoted the traditional culture of the Chinese people - the teachers of the Confucius Institute were deeply touched by this emotion. Because as a martial arts heritage, have the opportunity to stand outside the country, the most philosophical movement to share with others.
At the end of October 2016, arrived at the first city of Moncton, began teaching at the West Riverview Element School. West Riverview Element School is small school, P.E. teacher Mr. Taylor has allocated some of the courses to me. From the basic style of Chinese martial arts, from hand gesture and stance gesture to beginning, the school's popularity. Because the students are aggressive with me, in the celebration of the Chinese New Year Gala, the performance was very successful.
 Through the Chinese class of Bernese MacNaughton High School, combined with PowerPoint, video, etc., interact with high school students, so that they feel the difference between the internal styles and the external styles, with five students in 2016 Christmas Assembly received more than 500 people warm applause.
In order to spread the traditional culture and communicate with the volunteers, went to their schools, such as Riverview Middle School, Queen Elizabeth School, Edith Cavell School and Harrison Trimble High School. Room teacher helped me to students the order of management, the successful completion of the classroom tasks. Among them, P.E. Teacher of Edith Cavell School is particularly enthusiastic about me, allowing unlimited lectures, and I have learned a lot of valuable experience.
Park Street Element School's multicultural night of Fredericton City, which is one of the important annual events of the NB province, I taught five students before the show five steps of Chang Quan, who were on the stage with me on a show, and then Fredericton Mayor A high evaluation! The next day, the vice president of the Park Street Element School told me that there was a boy in the performance team who did not attend any collective activity, and that the martial arts had filled him with the courage to stand on the stage.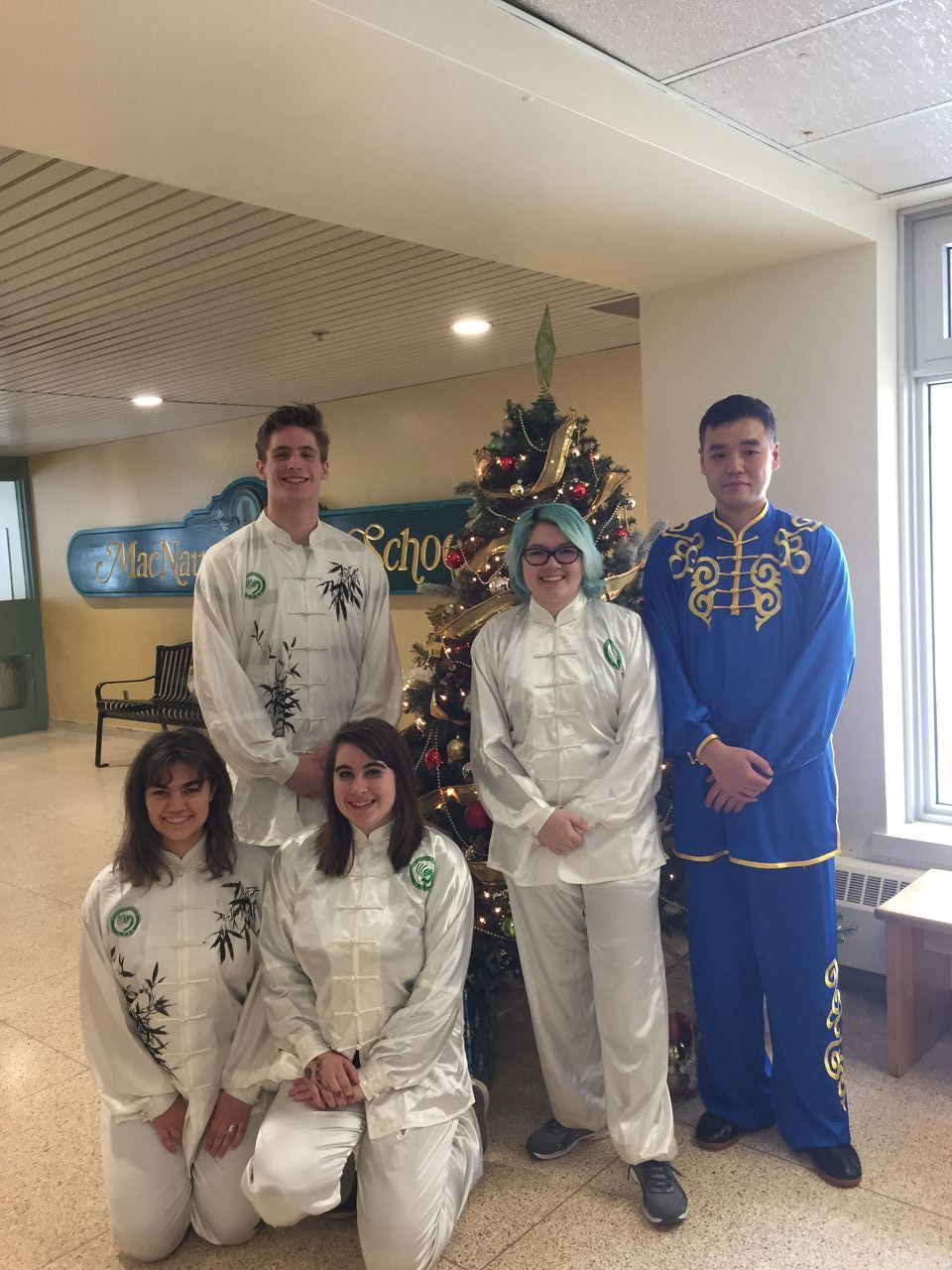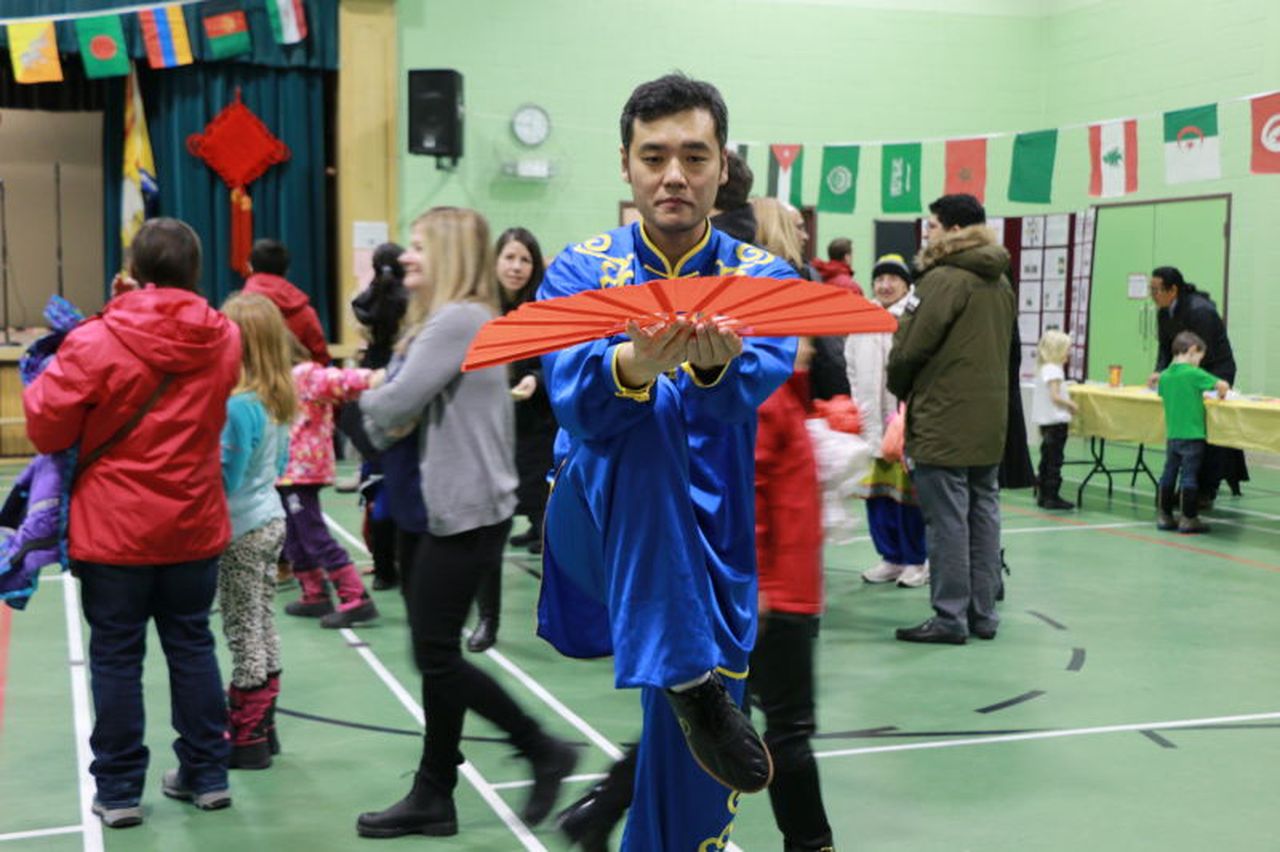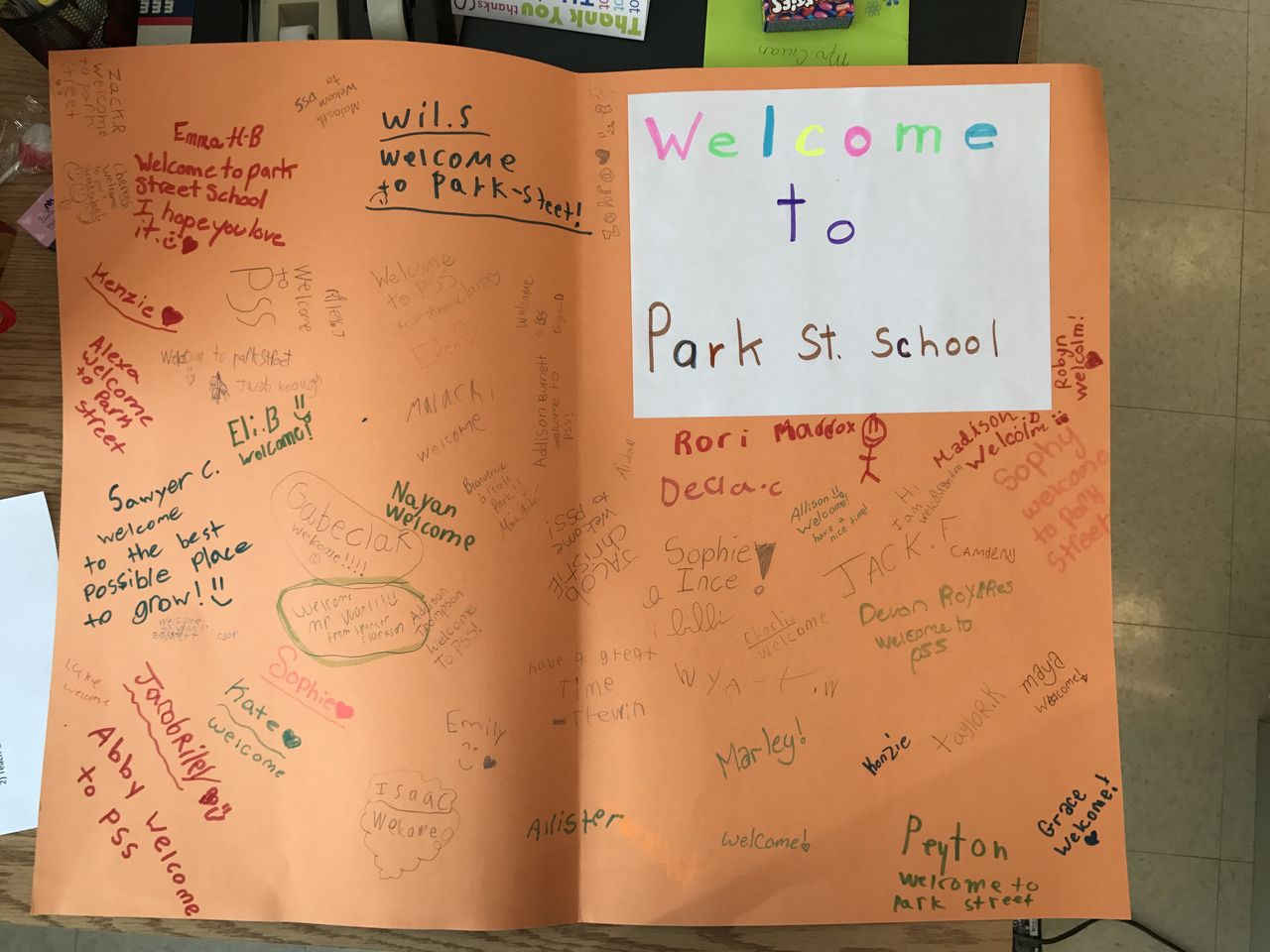 CINB participating in Spring Festival Gala held in the capital of NB
As CCTV Spring Festival Gala just ended, far away in New Brunswick Canada, the Spring Festival celebration started grandly. On Local time January 29th, Chinese Spring Festival Gala was held in Playhouse in Fredericton, the capital of NB. Led by Executive Director Dawn. Weatherbie,teachers and students of New Brunswick Confucius Institute collaborated to perform a fantanstic typical Chinese show "Singing Opera Masks".
Lieutenant Governor and Vice Governor of New Brunswick were both present in the gala and made an address. Assistant Deputy Minister of Education Department Chris Treadwell, as CINB representative shared the exciting news that CINB has been awarded "Confucius Institute of the Year" in 2016, warm applause ringing out continuously during his speech. Mr. Peng, Chinese Consul General in Montrea even made his trip down especially for the gala and made remarks.
The theater was fully packed. The strong cast team gave a magnificent Spring Festival Gala to the audience. More than 20 studnets and teachers from Park Street Elementary School, which is one of CINB teaching point, performed in the gala. The performers are at the ages from 7 to 10, have srong affection of Chinese culture. With active rehearsal of the students, positive supporting of their parents, and careful guiding of Chinese volunteer teachers Chen Junfeng and Wang Jingli, a fantanstic dancing show was put on stage successfully. The Chinese teacher Zheng Xiaochan and Park Street primary school teacher Mr. Landry sang "singing Opera Mask" together. At the end of the show, CINB teachers and students expressed best wishes for the new year accompanied with warmly applaude by the auidience.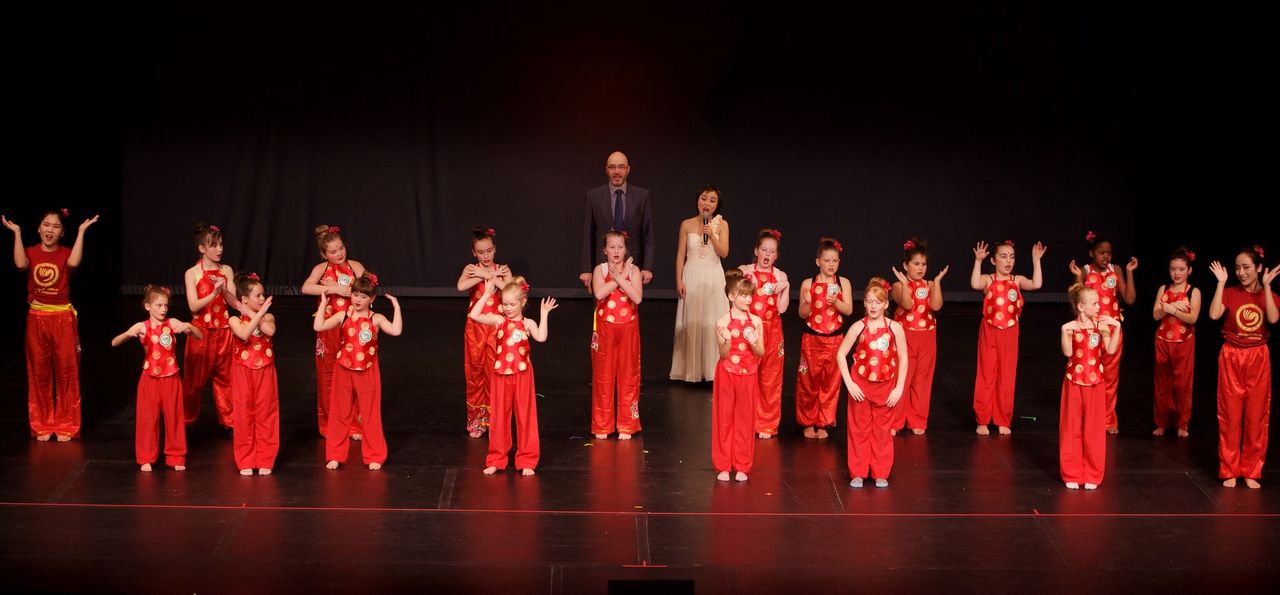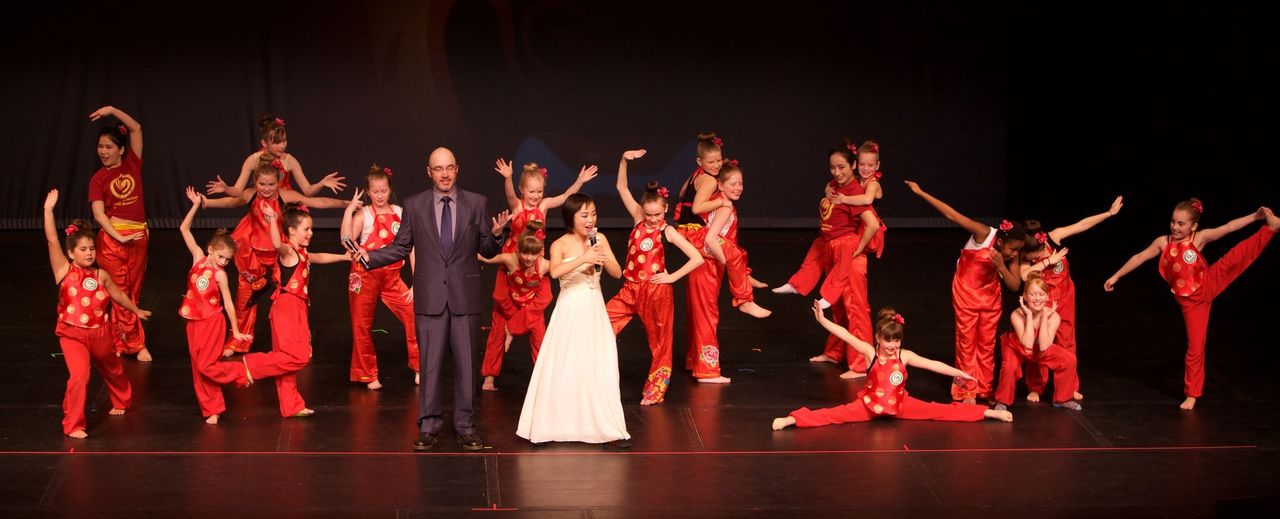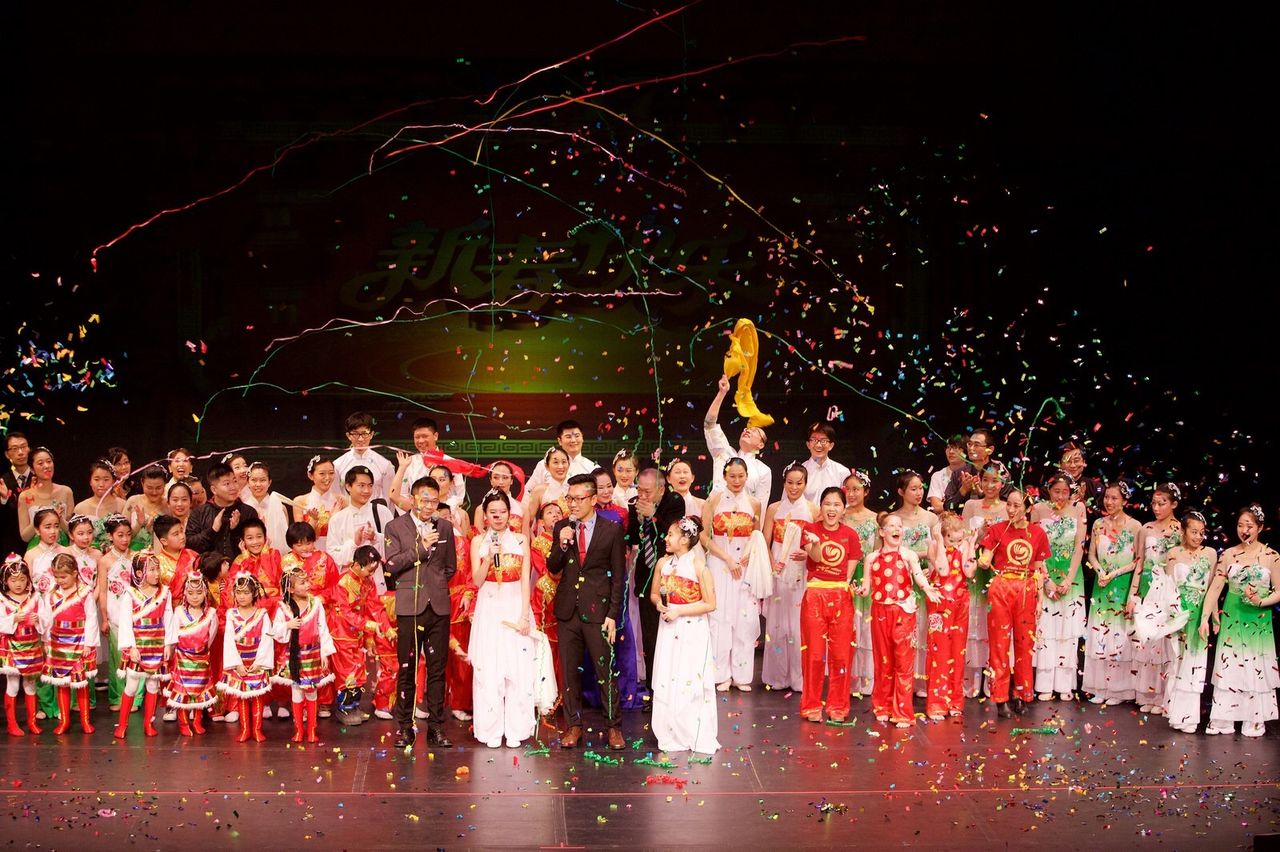 Common Dream about China
(Written by CINB teacher Zhang Xiaoyu)
 March 24, 2017, Friday, funny culture day, is Mandarin class students' favorite day! Harbour View high school welcomed two special teachers, Lacey and Valerie, two students from Mandarin class of last semester, who just got back from the Spring China's trip.   They started off to China on March 6 with enthusiasm and curiosity for the ancient oriental culture; and returned with deep attachment. We've had planned twenty minutes for this presentation, but it turned out to last for the very whole class period because of students' enthusiasm and endless questions!
After this one-week trip, the two girls' impression of China, understanding of China, and interpretation of China are far beyond my expectations! They talked about Beijing, the Forbidden City, the Summer Palace, and the seemingly dilapidated but expensive courtyard areas; they were impressed by naive panda, magnificent Great Wall, and peaceful Qufu city; they gave a good elaboration of the popular saying "gold is precious, but jade is priceless" by telling the story of Chinese people's gambling on stones. We marveled at the grilled scorpion on Wangfujing Street, the most interesting and special part of Chinese cuisine! They, together with everybody in presence, recalled the cultural and academic experiences in Qufu University, martial art, paper cut, calligraphy, and going into the local high school classes and so on and so on. This wonderful report was stopped from time to time by students' questions, applauses and laughs. A boy with the Chinese name Yang Yi said: "I like this class; we are a family!" Yes, we are, destined to meet each other with the same love and yearning for the ancient oriental culture!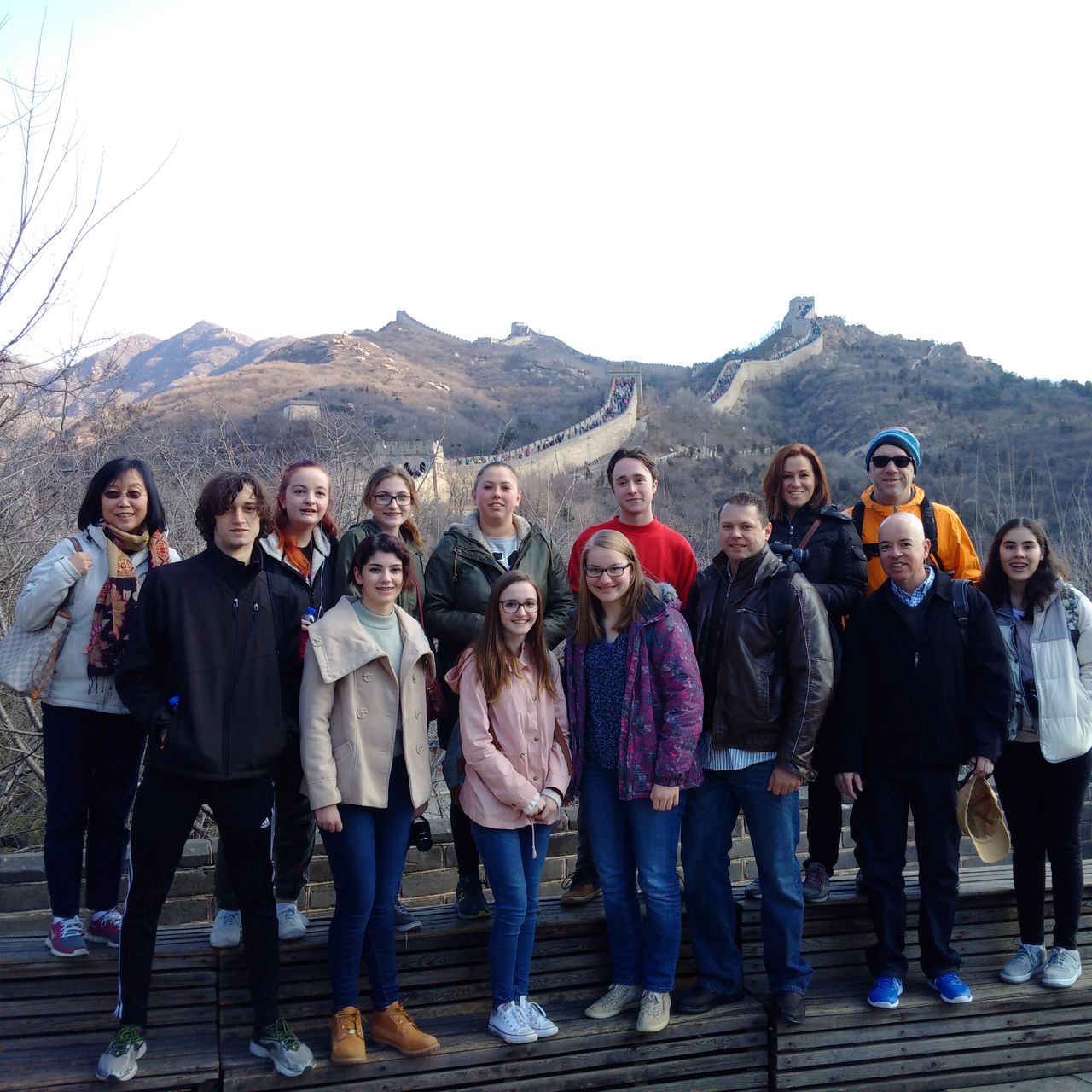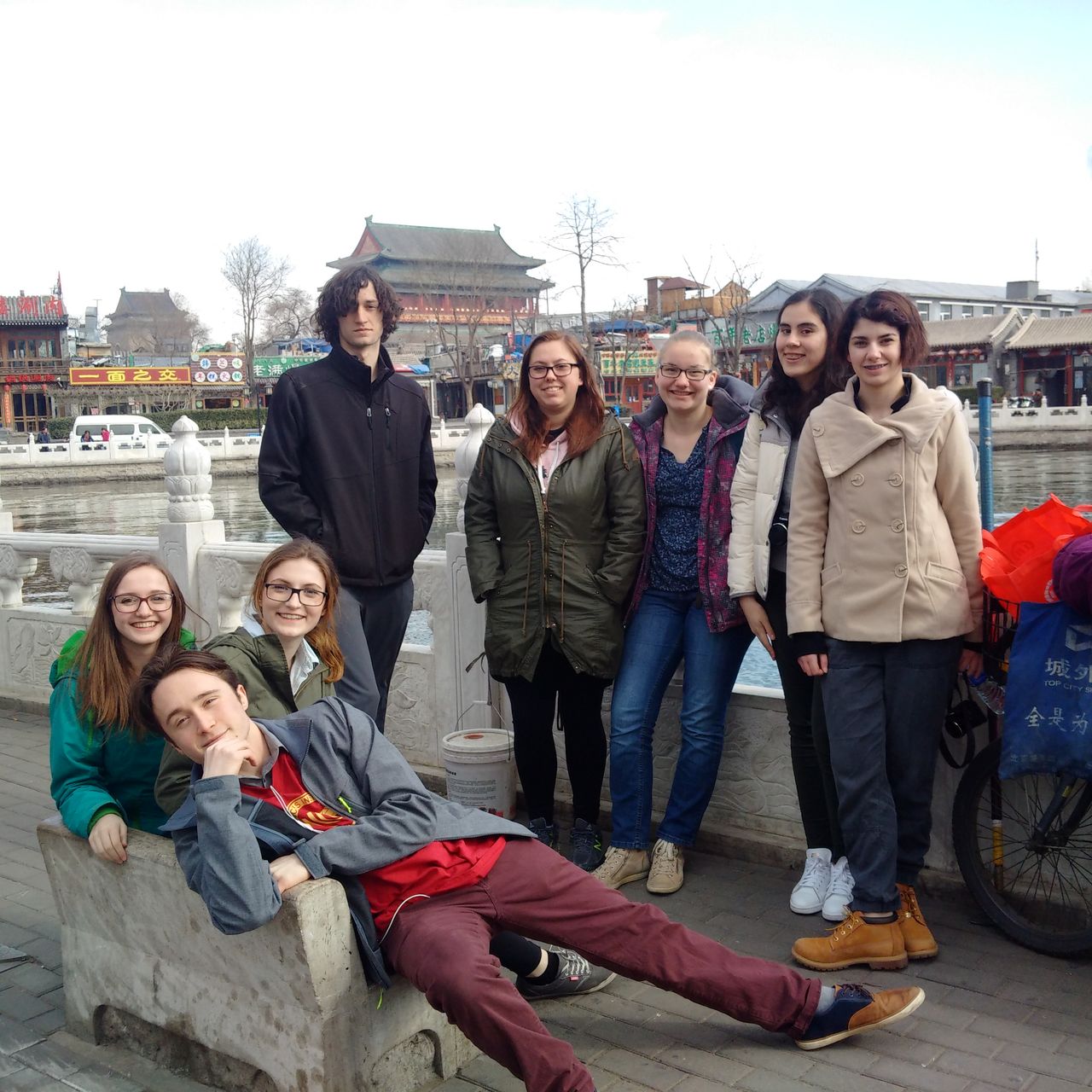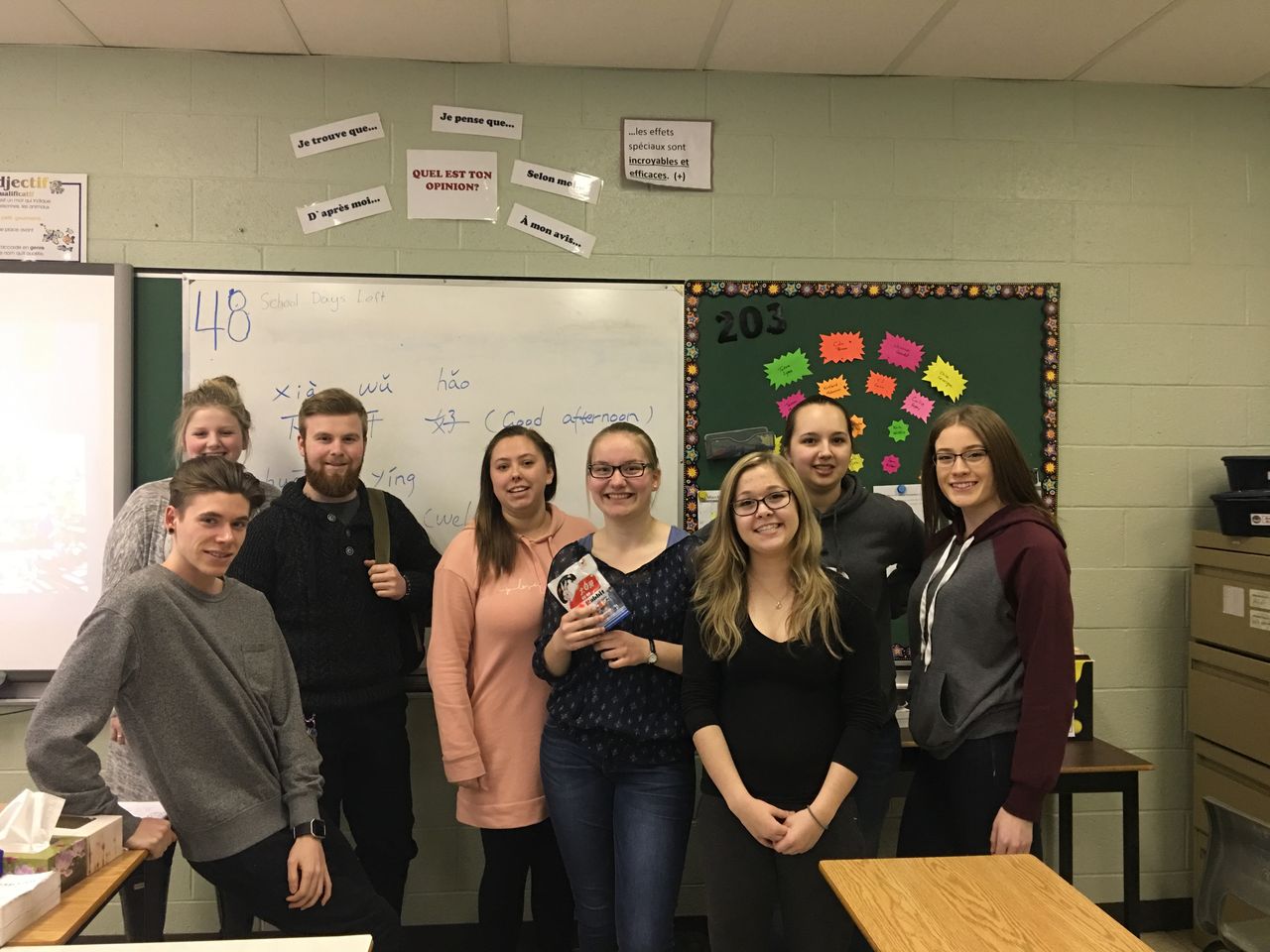 CINB Attend "The 8th Multicultural Night" in Park Street Elementary School
In February 1, 2017, Confucius Institute of New Brunswick (here in after referred as CINB) were invited to participate in the eighth "multicultural night" held by Park Street Elementary School. The Foreign director of CINB, Mrs. Teng Jing and Confucius Institute teacher Guan Yuqi, Li Yanmei, Zheng Xiaochan, Tian Tian, and volunteer teachers Chen Junfeng, Wang Jingli attended this event.
This is the eighth year of the "Park Street Elementary School multicultural night" activities, this activity attracts many immigrants from different countries and different organizations to display their own culture every year, and also attracts many political and educational figures, the number of the participation in this year ranks the highest. Amazing cultures of different countries gathered in Park Street Elementary School offered a good opportunity for CINB to show the spectacular Chinese culture.
At the beginning, Park Street Elementary school invited the mayor of Fredericton, Mr. Brad Woodside, to give a speech for the event. Chinese teacher Zheng Xiaochan and Chinese volunteer teacher Chen Junfeng who currently teach at the Park Street Emeentary School led the students from the dance club did a traditional Chinese song "Singing about Beijing Opera"  as the opening performance, kicked off for the event and lit up the whole audience. Then Chinese teacher Guan Yuqi gave a wonderful martial arts performance, won warm applauses and cheers. In addition to the great performances, the CINB teachers set up a booth with calligraphy, paper cutting, handkerchief, shadow play, kite, ect, attracted many parents and students to come to experience Chinese culture, the students picked up a brush to write their Chinese names, played Chinese chess, painting Peking Opera mask, plaedy shadow puppets. Through this experience students and parents could have a deeper understanding about Chinese culture.