Chinese Ambassador to Canada Lu Shaye Visited New Brunswick
On June 5th, Chinese Ambassador to Canada Lu Shaye, Minister Counsellor of the Education Office, Yang Xinyu, the Deputy Consul General of the Consulate General of the People's Republic of China in Montreal, Xing Wenjian with six-member delegation visited New Brunswick (NB). In the morning, Lu Shaye and his entourage visited Park Street Elementary School in Fredericton, which is the first Chinese-English-France trilingual school in the province and the first Confucius Classroom in the province, offering an example for Chinese spreading in other schools. Confucius Institute in New Brunswick (CINB) offers professional Chinese teaching. Over 5000 students are learning Chinese every year, which makes great contribution to friendly communication between Canada and China. Next, ambassador Lu delivered a speech at school and expressed his gratitude to the education department of NB, teachers and students of the school for their efforts in promoting Chinese program. He confirmed the achievements made by CINB in Chinese language promotion project and was impressed by the enthusiasm of students for learning Chinese. In the welcoming ceremony, all students recited Three Character Classic and other Chinese classics. The school's Chinese dance club performed Blue and White Porcelain, which came to a climax of the atmosphere. After performance, ambassador Lu and his delegation observed a Chinese lesson in Confucius Classroom, and had a cordial conversation with students in three languages.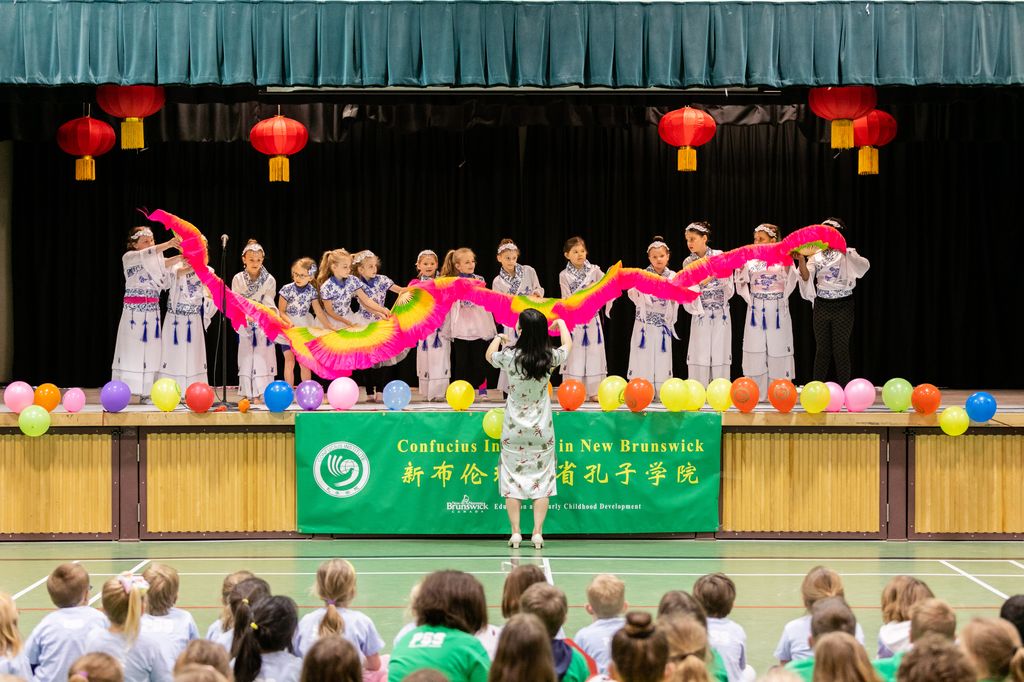 Chinese dance club students perform Blue and White Porcelain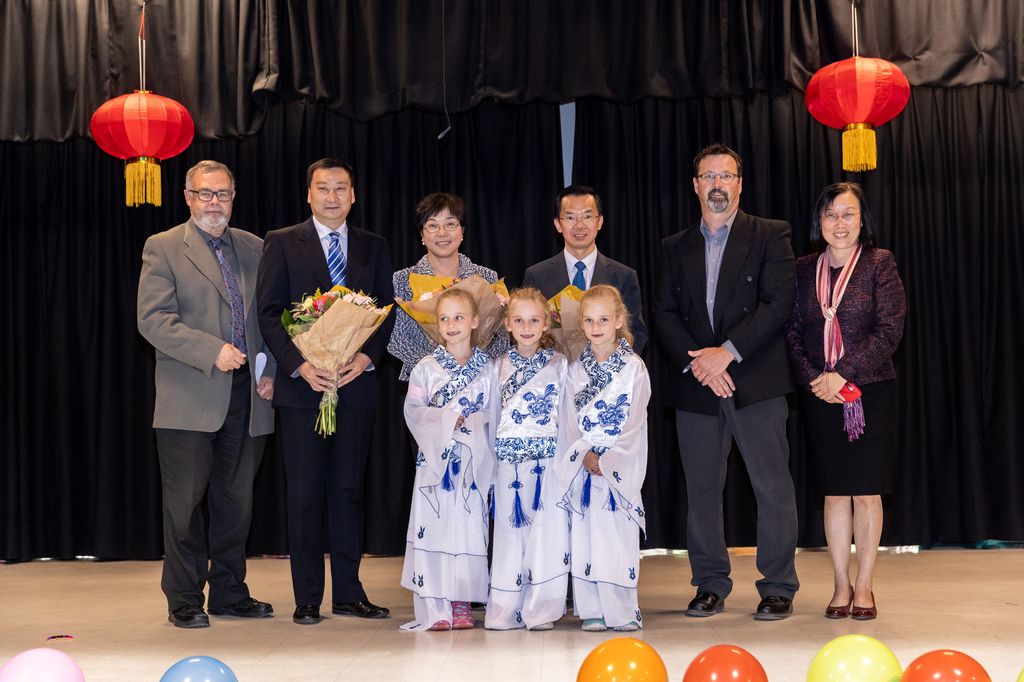 Triplets Sisters present flowers to the delegation
In the afternoon, Lu Shaye went to the provincial governor's office to attend a reception sponsored by the Ministry of Education of NB. Ms. Jocelyne Roy Vienneau, provincial governor of NB, extended a warm welcome to the ambassador's visit. She stated that the cultural exchange between China and Canada has a long history. NB has established long-term trade ties with many provinces in China. Chinese culture, attaching much importance to "harmony is precious", conforms to NB's life philosophy of nature and harmony and has strong vitality and influence. With enhanced economic and political cooperation between the two countries, NB will further promote Chinese language and culture to an extensive and in-depth level.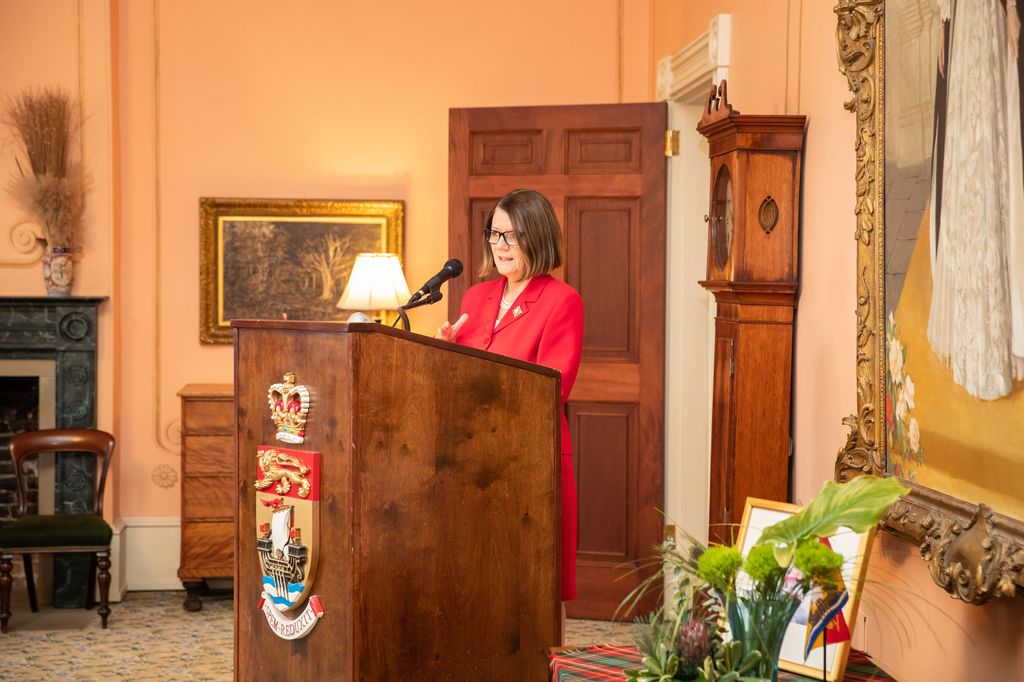 Ms. Jocelyne Roy Vienneau delivers a speech