Hanban Delegation Visited the Confucius Institute in New Brunswick

From June 25th to 26th, a five-member delegation from Hanban China led by Ms. Jing Wei, Deputy Director-General of Hanban and Deputy Chief Executive of Confucius Institute Headquarters,visited Confucius Institute in New Brunswick.
After they arrived at Moncton, they met with the directors and some volunteer teachers of the Confucius Institute in New Brunswick (CINB) to learn more about the development of CINB and the work and life of the volunteers. After hearing the moving stories of the volunteers and their host families, Ms. Jing hoped that they would cherish and maintain the friendship even when they go back to China.
At 10 o'clock on the morning of the 26th, the delegation came to Riverview High School. First, accompanied by Ms. Teng Jing they enjoyed the huge painting of the Chinese dragon by three students of RHS and watched the half-year work photo exhibition of CINB.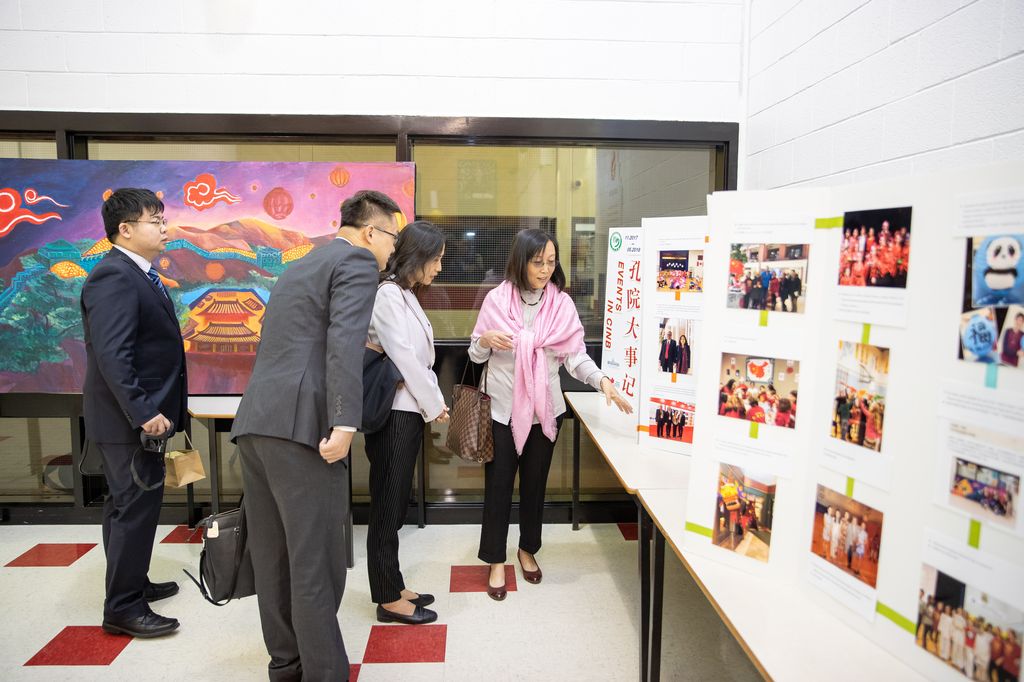 Hanban delegation watched photo exhibition of CINB events
The student representatives from some schools in Moncton did some wonderful Chinese performances.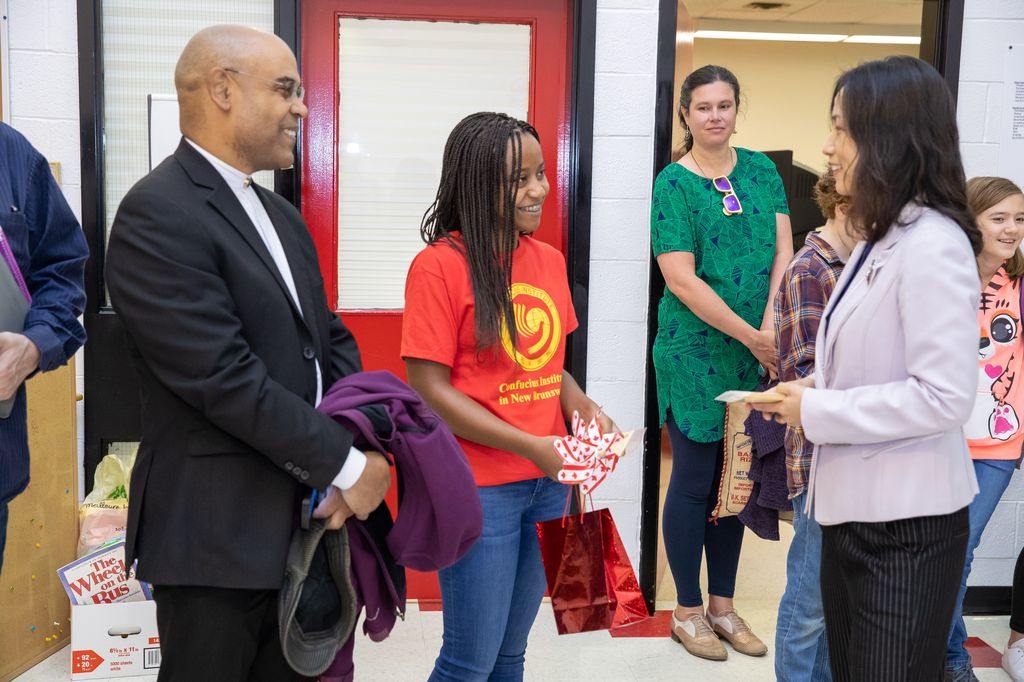 Ms.Jing Wei met with the excellent students of CINB
The former Canadian Prime Minister Jean Chrétien's niece Michèle Suzor and her husband Roderick Morin also attended this event,and participated in the "award ceremony". Mr. Roderick won an excellent award of "Confucius Institute Cup" Writing Competition.Ms. Jing Wei expressed her admiration for their insistence on learning Chinese, and thanked them for their warm reception of Chinese volunteers over the years and support for the development of CINB.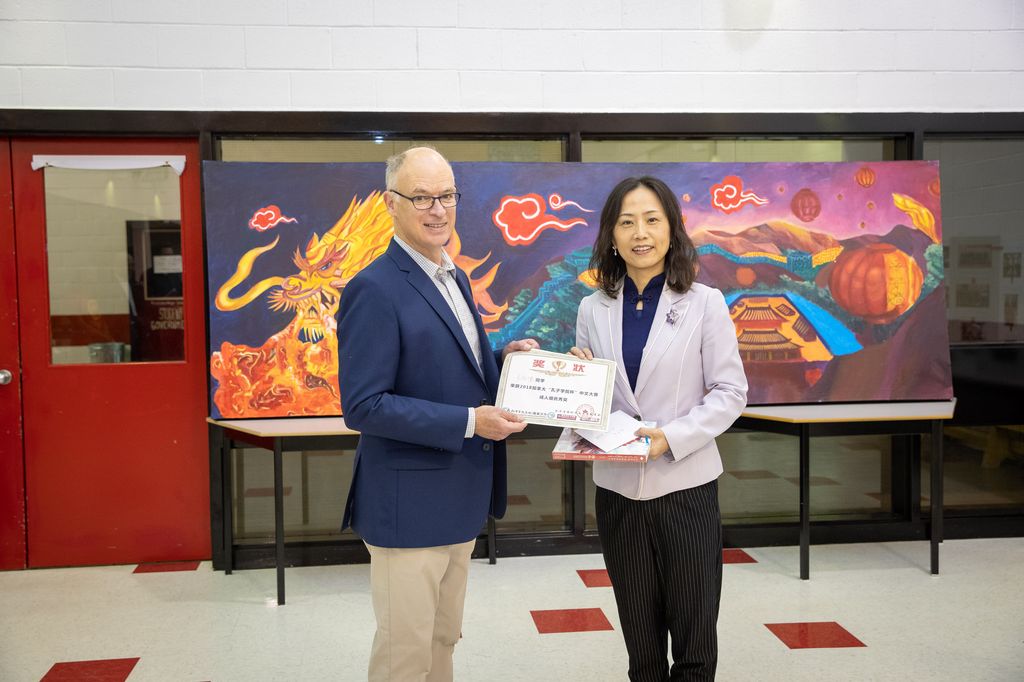 Mr.Roderick won the excellent award of "Confucius Institute Cup" Writing Competition