CINB's 5th Professional Development Day Held in Fredericton
From January 5th to 7th 2019 the Confucius Institute in New Brunswick (CINB) held the fifth seminar on Chinese teaching in Fredericton. All the teachers of CINB attended the meeting. Chris Treadwell, Assistant Deputy Minister of Education of NB, Dawn Weatherbie, Vice President of Atlantic International Education (AEI) and CINB Executive Director, Jennifer Graham, AEI's Director of Policy and Public Relations, Dean Mutch, Deputy Director of ASD-North, Joanne Williams, International Program Officer of ASD-W, and Lilian Ketch, secretary of the AEI office, attended the meeting. Lynn MacDonald, Superintendent of ASD-South joined the meeting by phone. Prof. Yang Jian, a prestigious artist of Jinghu, and Pei Yan, a first-class actor of Yue Opera, were also invited to the meeting.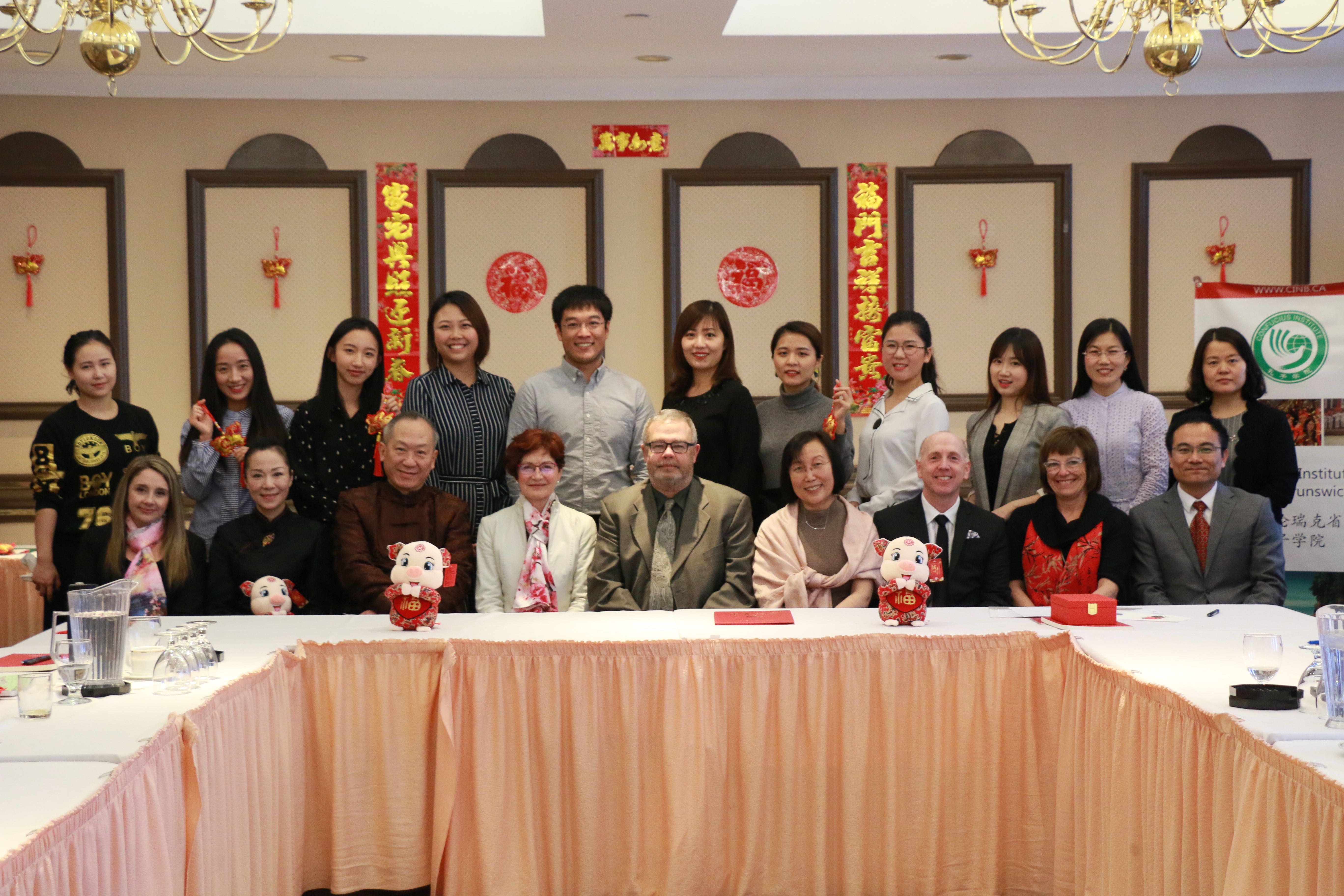 The meeting from the 5th to 6th was hosted by Teng Jing, Director and Superintendent of CINB. Each Chinese teacher made a 30-minute report on the theme "Me in Cross-Cultural Communication". They shared the setbacks and growth in their work and life using vivid pictures and lively stories. They also made in-depth exchanges on the three teaching topics, "teaching Chinese effectively", "making the most of the teacher's strengths" and "choosing the teaching materials for different grades". Li Yanmei set the chess promotion as a typical example in the Chinese lessons, and also summed up her experience to help promote chess teaching in NB. Liang Jiayi shared her stories happened in her homestay family. Teng Jing used her own cross-cultural experiences to explain the meaning of "the loss is a blessing". She pointed out, "Everyone in the Confucius Institute is a window for the local people to understand China. All CINB teachers should be the most convincing representatives of the contemporary China. You need to treat issues from a higher perspective and deal with them in a more inclusive and intelligent way. It is your duty and glory. You are involved in the world of internationalization. As we all know no culture refuses open heartfelt communication. So by the principal of 'the loss is a blessing and heart-to-heart communication', we are not only cultivating the future of the NB province, but also learning and growing here. We should strive to become an outstanding person with an international vision." These speeches brought everyone's tearful resonance.
On the morning of January 6th, professor Yang Jian compared the unique singing, recital, acting and fighting of Peking Opera with the world music, dancing, acrobatics and even makeup. Ms. Pei Yan trained all Chinese teachers with physique exercise through a "Cheongsam Show". Liang Jiayi popularized the knowledge of martial arts and taught the "martial arts exercises" which were easy to learn and promote.