Events of CINB in October 2018
1.Confucius Institute at Saint Mary's University visiting CINB
On October 5th, Guo Zhaoyang, Chinese Director of the Confucius Institute at St. Mary's University, and three teachers came to the CINB for a field visit. Accompanied by our directors, they visited Hillcrest School, West Riverview Elementary School and Riverview High School. Sun Xiaojao, a volunteer teacher, combined singing with dancing in the kindergarten, teaching colors via Chinese Kungfu fans and oil-paper umbrellas; in primary school classes, she taught Chinese geography and colors though the game of drawing maps.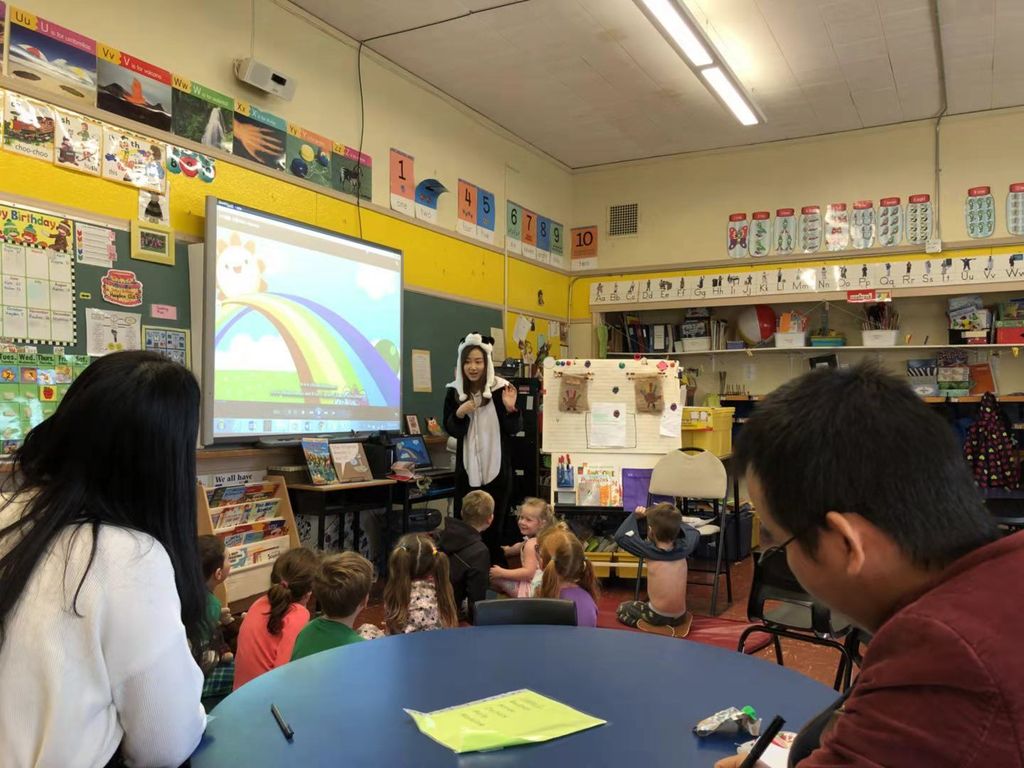 Liu Xiaowei taught children how to design and color panda-T-shirts by concretizing the abstract Chinese moire into triangle, circle and square in her kindergarten art classes. She systematically compared China National Day and Canada Day in Grade 5, while in the high school she put stress on language knowledge.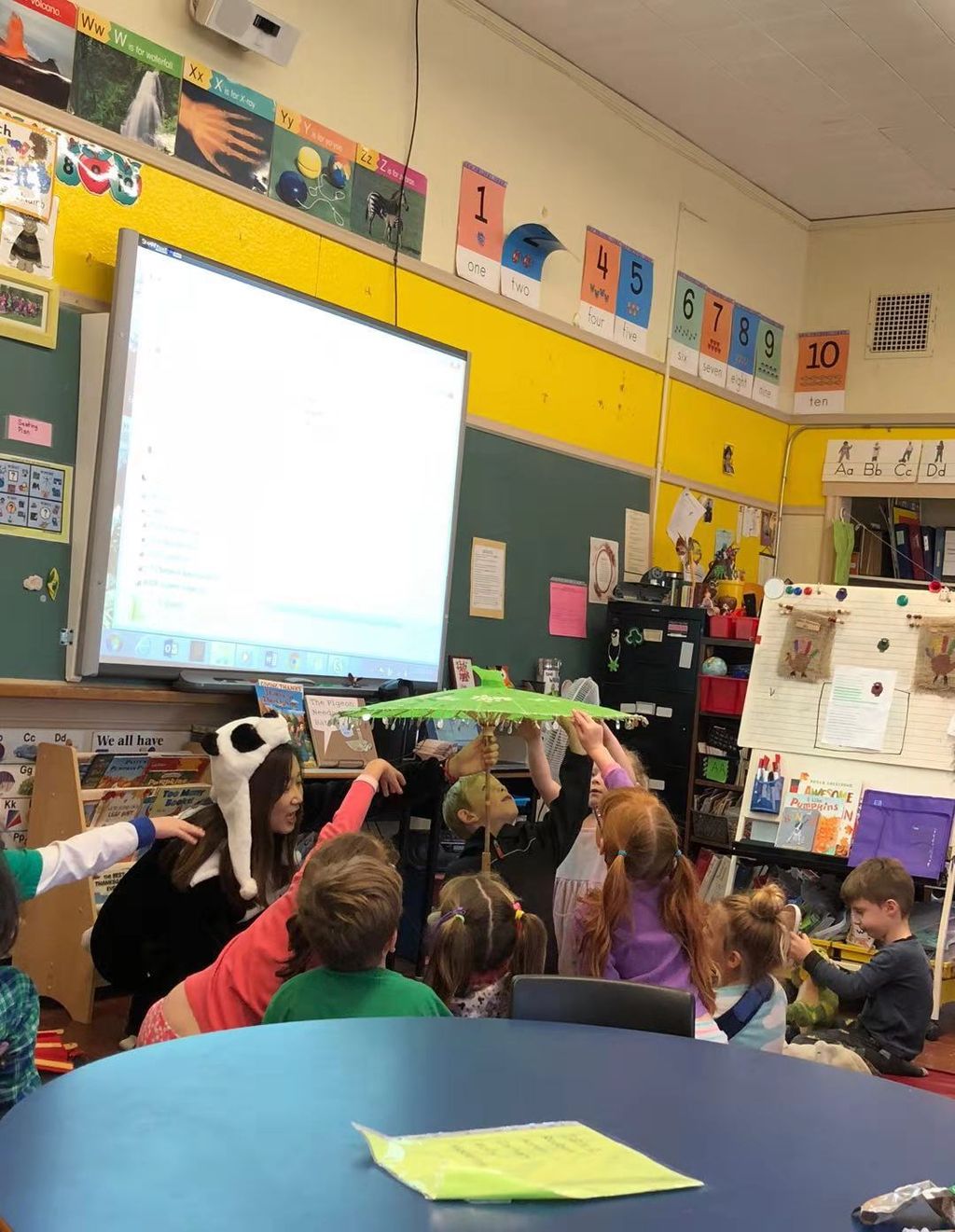 Picture Description:Watching a high school football game
After the visit, Guo Zhaoyang wrote a letter to Teng Jing, expressing his gratitude to all the teachers and students of CINB, admiring the development of the Chinese program in NB. CINB also expressed its expectation for next exchange and visit.
2. Directors of the Confucius Institute supervised the teaching of new volunteers
From November 11th to 18th, the two directors of CINB supervised the Chinese teaching of new volunteers in class, and put forward constructive suggestions and expectations on their teaching content, teaching form and school activities.
"Learning Chinese via singing and dancing"
Since Grade 5 students in West Riverview Elementary School has had some ideas of Chinese culture, Xu Mengke, a Chinese volunteer teacher, focused on language teaching in this semester. In the class on October 11th, she used the animated children's song "Good Morning, Good Night" to teach greetings, and helped children vividly understand and quickly remember them with gestures.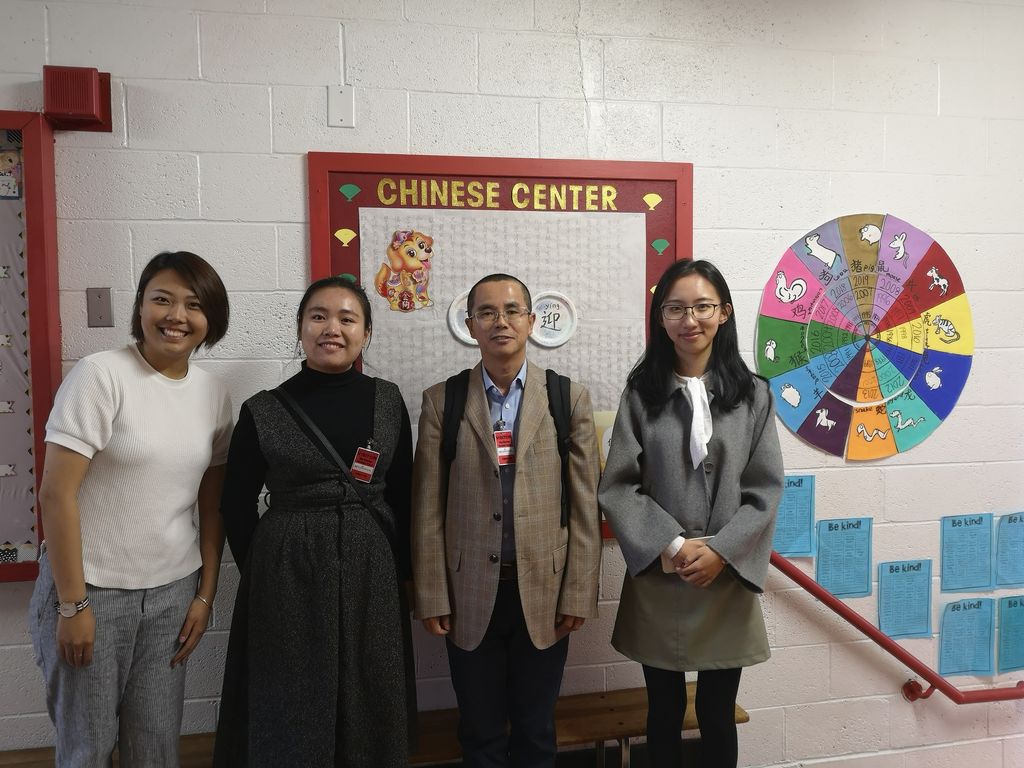 "Chinese food culture teaching"