CINB Held the New Year Carnival Game in Rexton Elementary School
On February 4th, Wang Jingli, a Chinese teacher of CINB and Liang Jiayi, a volunteer teacher of martial arts organized a Chinese New Year Carnival Game at Rexton Elementary School. The Chinese director of CINB, Dai Zunfeng, the vice principal, Virginia Richard, and all the teachers and students participated in the New Year celebration. The carnival game was a combination of Chinese art and sports, and the two Chinese teachers combined their own teaching characteristics to create a Chinese new year activity in the whole school.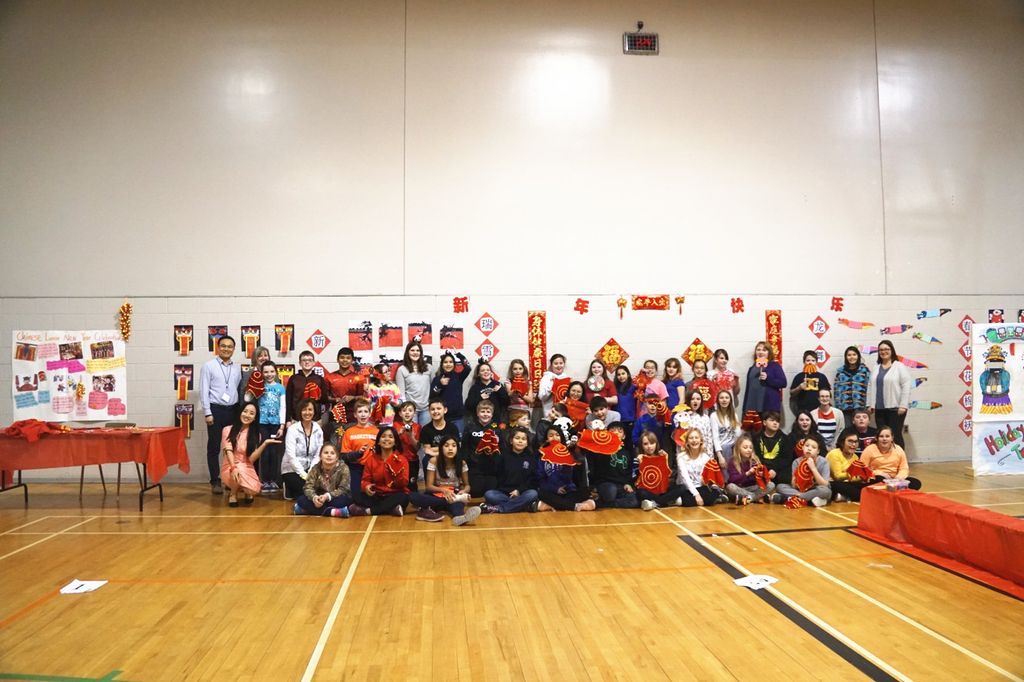 Beautiful New Year Art Exhibition: As the art teacher of school, Wang Jingli taught the whole school students to make paintings and hand-made artworks of Chinese new year, such as the New Year's jacket, "Nian","Dragon", "Chinese lantern","Nian nian you yu"etc, which were displayed in the gymnasium. The art and culture are closely connected, in her class, Wang Jingli had a new year presentation to the teachers and students. The students deeply felt the charm of Chinese culture and the lively atmosphere of the festival in the art, and looked forward to their first great Chinese New Year .
Interesting sports activities: Liang Jiayi teaches Chinese martial arts, dance and cheerleading courses at the school. On the occasion of the New Year, combined with the advantages of her major, the students participated in the sports experience of seven sections, including picking up pompoms with chopsticks, spinning handkerchief, frog jumping, kicking shuttlecock, tossing sandbags, practicing Chinese classic dance, playing table tennis, there also was a cultural experience area, such as guess riddles, to find out their own Chinese zodiac. Each booth set up an activity rule, those who completed the game according to the requirements could get "one dollar", after collecting three yuan, and they could exchange a fortune cookie at the end. Students who have passed all the way could get a New Year red envelope. Experiencing 30 minutes per shift, everyone had a "moving" together in this Chinese New Year. After the event, students of each class could take a group photo with the Chinese New Year mascot and handcraft of new year.