Lantern Riddles and Character "Fu" appear together, Dumplings Play Leading Role in Celebrating the New Year
On February 11th, Chinese teacher Liu Xiaowei and volunteer teacher Xu Mengke held a Chinese New Year celebration event at Riverview East School. Hundreds of "Fu"(good luck) hang in the cafeteria, Golden Pig welcomed everyone. Calligraphy Zone, Dumpling Zone and Game Zone were arranged in sequence. Nearly 800 people from 34 classes in eight grades of the school participated in the activities in batches in one day, and experienced a Chinese New Year in a lively and busy way. Chinese teacher Li Shanshan and volunteer teacher Sun Xiaojiao came to assist and organize the activities.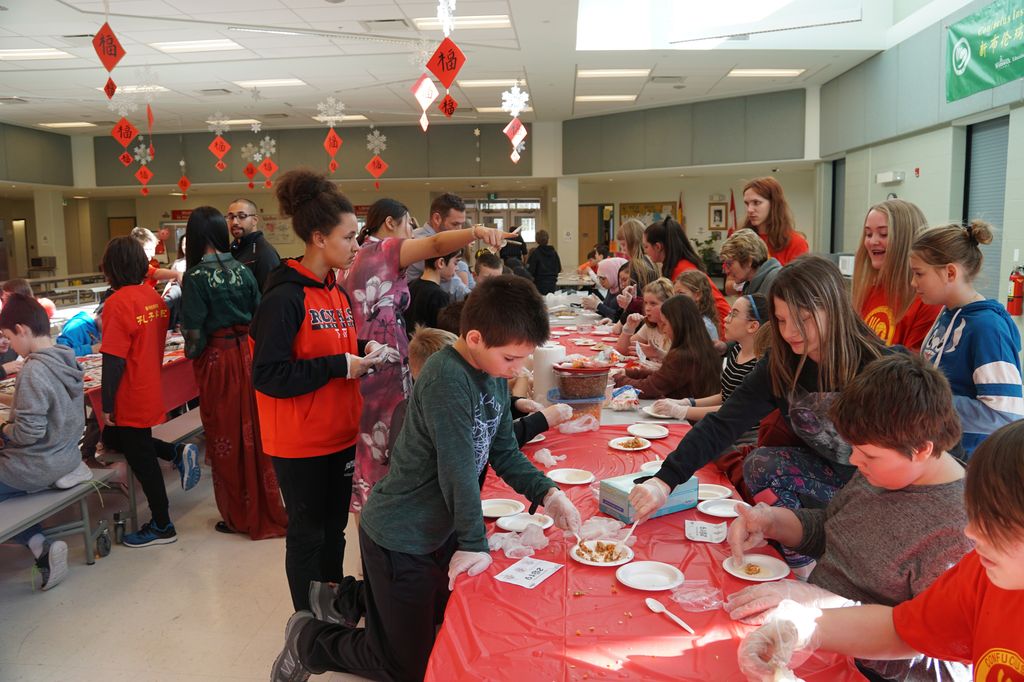 This celebration set different projects for different grades. Student of higher grades wrote Character "Fu" in the calligraphy experience zone; students of lower grades painted pandas; in the game area, the higher grades guessed riddles, and the lower grades did chopsticks games. However, the dumplings area did not have this kind of special care, no matter whether they were the children in the kindergarten or the big sisters in the eighth grade, they all made dumplings with their own hands and tasted their works in front of the steaming pot.