The Chinese Art Show Held in Riverview High School
On the morning of March 14th, the Chinese art show was held at Riverview High School, where Liu Xiaowei teaches as a Chinese teacher, ended smoothly. The art show, which was completed by high school teachers, students and CI teachers, set off an upsurge of Chinese style.
There were a lot of "special thinkings" from the arrangement of the cast members to the interlinks. The hosts were a combination of Canadian students and international students, which meant the inclusiveness of multiculturalism. The dragon dance was the beginning of this show, and the "Green Snake" followed with a dynamic and static combination to show the beauty of the east. Li Kequan, a 12th grade student, sang "If Love Is Heaven's Will" in Chinese, clearly pronouncing a rich voice, which gave the song a unique feeling..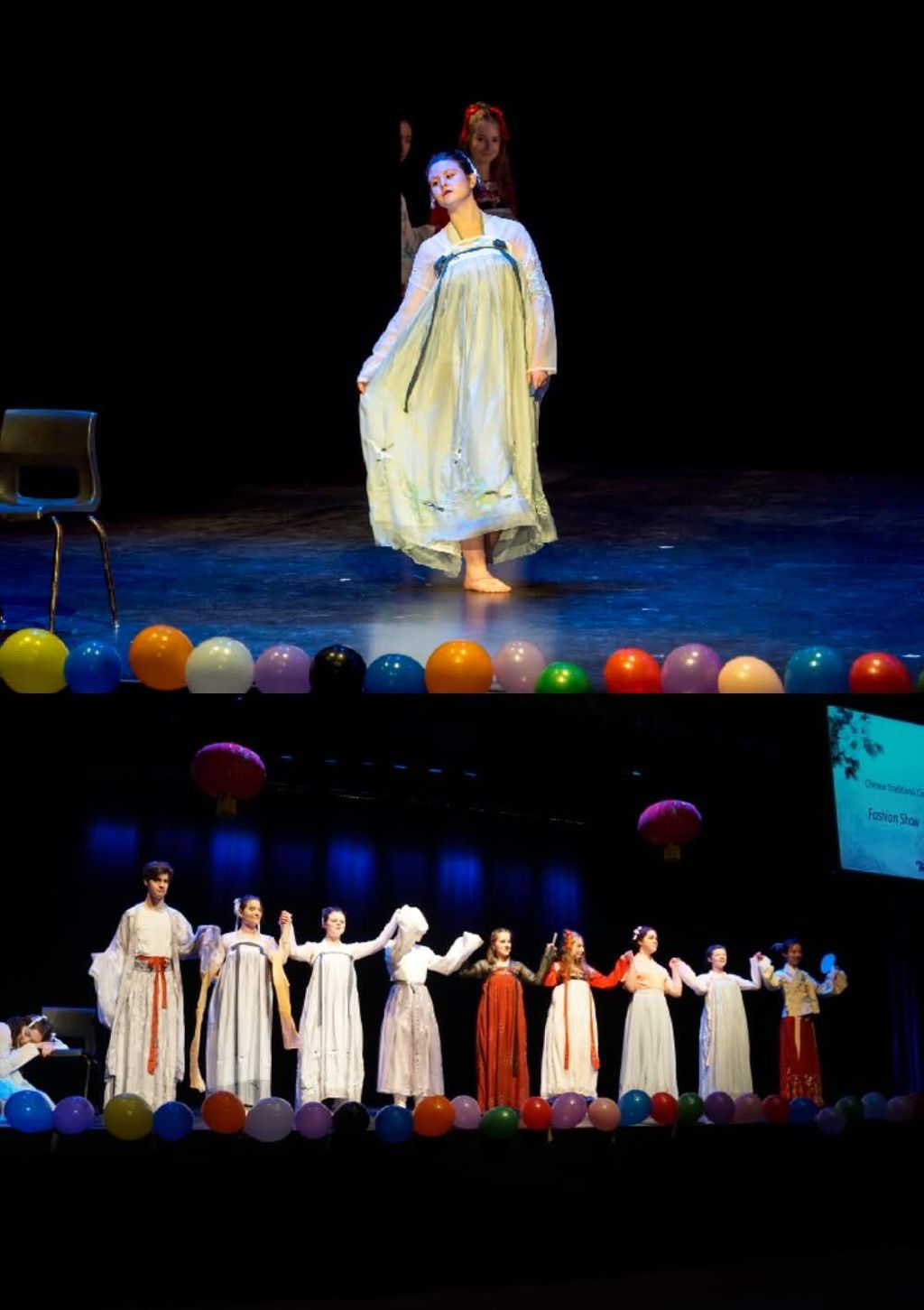 The Hanfu T-stage show "Dream" was unveiled and completed by volunteer teacher Xu Mengke's high school club and drama club members.
In addition to the Chinese style, another feature of this event was highly interactive. Liang Jiayi performed martial arts and taught them on the scene after the performance.
Liu Xiaowei and the high school teacher sang "You and me". The lyrics "You and me, mind upon mind, meeting in Riverview" expressed the sincere exchange of the teachers and students of CI and the precious friendship between the two sides. As the stadium lights dimmed, all the audience stood up and waved their mobile phones to the music, just like a long-cherished wish under the stars. But this was not the ending. Chen Zhisheng's "See you again" with the drummer attracted the audience to sing along, and made a curtain call in joy and affection.